Joe Frazier's Rise From Crippling Poverty to Boxing Glory Is Awe-Inspiring
For many years, Joe Frazier reigned as the undisputed heavyweight champion. Throughout the '70s and '80s, he was one of the brightest stars in the boxing scene, well-known for his longtime rivalry with fellow boxing superstar Muhammad Ali.
Not only was Frazier one of the greatest boxers ever, but his upbringing was notoriously difficult, making his story truly legendary. Frazier overcame insurmountable odds and made his mark on the world.
Joe Frazier's difficult childhood
RELATED: Joe Frazier's Legendary Acts of Kindness Speaks Volumes About His Character
Joe Frazier was born in South Carolina in 1944, according to WBUR. He was the 12th child born to his parents and was raised in a rural community, surrounded by abject poverty on a day-to-day basis. His parents Dolly Alston-Frazier and Rubin Frazier were both sharecroppers and never made much money at all. His father, Rubin Frazier, was also a bootlegger. https://www.sportscasting.com/joe-frazier-was-an-inspiration-for-rocky-but-said-the-movie-was-sad-to-him/
Young Joe Frazier was surrounded by racism and grew up in the harsh world of the South, where he experienced injustice and verbal abuse on a regular basis. When he was 13 years old, reports Biography.com, Frazier stopped attending school in order to help his parents support the family. By the age of fifteen, he had decided to leave South Carolina in order to try to make a living on his own, away from the racist culture of the time.
Frazier moved to first to New York City and then to Philadelphia, staying with family members while he planned out his next move. Frazier worked a variety of odd jobs but refused to develop the passion for boxing that he had developed as a child in South Carolina. 
How did Frazier start boxing?
In 1961, while living in Philadelphia, Frazier took the plunge and started training to become a pro boxer. He began working with a trainer, who helped him to define his talent and work on his strengths. It didn't take long for Frazier to start making waves in the sports world. He became the Middle Atlantic Golden Gloves Champion for three years in a row.
In 1965, Frazier turned pro. He enlisting a camp of trained pros as he continued to fight the best that the industry had to offer. Just a few years later, Frazier won the New York Athletic Commission heavyweight title. Around this time, Frazier caught the eye of an up-and-coming fighter.
In 1971, Frazier fought Muhammad Ali in the "Fight of the Century." Thousands tuned in to watch the heavyweights battle it out. To the surprise of many, Frazier defeated Ali, although both men sustained serious injuries after their fight.
When did Joe Frazier pass away?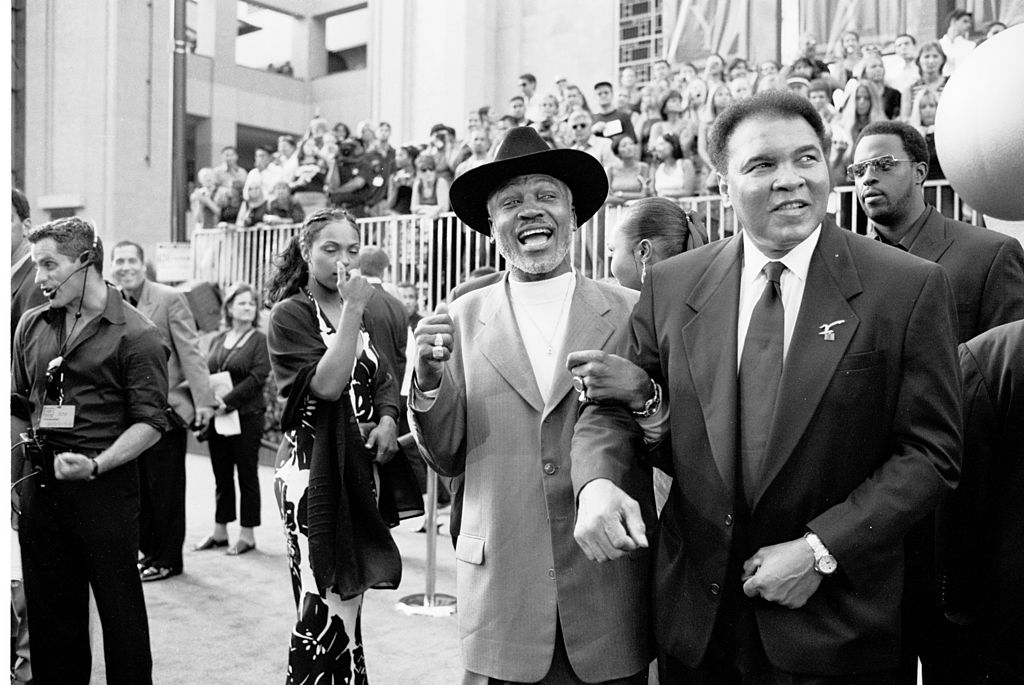 RELATED: Mike Tyson Knocked out Joe Frazier's Son in Under a Minute
Joe Frazier's competition with Muhammad Ali didn't go away after their 1971 fight. The two men fought again in 1974, with Ali winning that fight, and again one year later. Again, Ali won, but the fight was intense. Clearly, a close competition. Frazier only fought professionally for one more year before retiring in 1976. 
In 1981, Joe Frazier made a boxing comeback but focused his efforts more on announcing and commentating gigs. Joe Frazier died in 2011 after battle with liver cancer. Many still maintain he is the greatest fighter ever. There's no doubt that his story is one of the most inspiring in the sports world.