Joe Haden Desperately Wants the Ben Roethlisberger Treatment From the Pittsburgh Steelers
Veteran cornerback Joe Haden is expressing a desire to be like Ben Roethlisberger and seeks to finish his career with the Pittsburgh Steelers as he lobbies for a contract extension.
Haden is entering the final season of his current contract with the Steelers. However, the 32-year-old hopes he spends the remainder of his football days in Pittsburgh. He might have to go the way of Roethlisberger and leave some money on the table to stay with the Black and Gold.
Joe Haden is a steady presence in the Steelers secondary
Joe Haden has revitalized his career in Pittsburgh.
The former Florida Gator seemed to be developing into one of the best cornerbacks in the NFL as a member of the Cleveland Browns, making back-to-back Pro Bowls in 2013 and 2014. However, Haden played just five games in 2015 and recorded a pretty mediocre 61.3 overall grade in 2016, per Pro Football Focus (PFF).
Cleveland released Haden ahead of the 2017 season after failing to find a trade partner. The Steelers reached a deal with the savvy corner, and Haden quickly got back to business.
Injuries limited Haden to 11 games in 2017, but he returned with a pair of interceptions and 12 passes defended during the 2018 campaign, also recording a 70.9 overall grade according to PFF. He elevated his play further in 2019, making the Pro Bowl after nabbing five interceptions and 17 passes defended. Haden put together another solid season in 2020, posting two interceptions (one for a touchdown) and 12 passes defended.
Having found a home in Pittsburgh's secondary, Haden now hopes he can retire as a Steeler.
Haden wants a contract extension
Much like Ben Roethlisberger, it initially appeared Haden could be a salary-cap casualty. The Steelers desperately needed to clear space this spring, and Pittsburgh would have cut over $6 million by cutting Haden.
However, the team lost a key asset in the secondary when slot corner Mike Hilton signed with the Cincinnati Bengals. The Steelers also released outside corner Steven Nelson, who later signed with the Philadelphia Eagles.
Alas, Haden is still a member of Black and Gold. He hopes that will be the case for the foreseeable future.
Haden's agent, Drew Rosenhaus, has reportedly approached the team about a contract extension for his client. Rosenhaus made it clear Haden prefers to finish his career with the Steelers.
Pittsburgh might be interested in extending Haden. However, the veteran might have to follow in Roethlisberger's footsteps and take a sizable pay cut, particularly considering the Steelers have a certain star they have to extend first.
Looming T.J. Watt extension means Haden might have to leave money on the table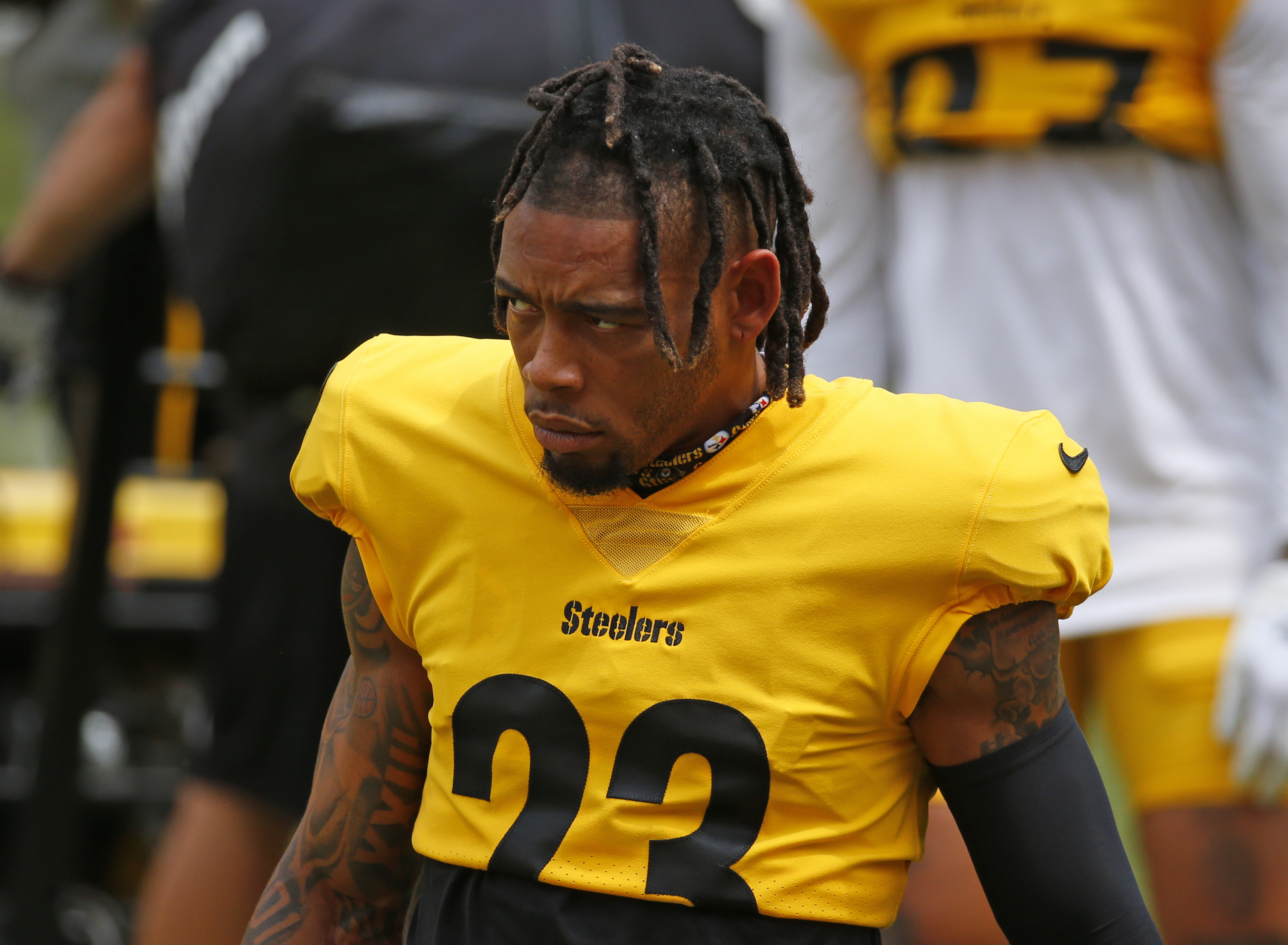 Although Haden wants to finish his career in Pittsburgh, he understands he isn't the Steelers' No. 1 priority at this juncture.
Star edge rusher T.J. Watt is demanding new money after being named All-Pro in each of the last two seasons. Watt has rapidly become one of the best defensive players in the NFL, and the Steelers are sure to do what's necessary to sign him to a massive deal.
The Steelers indeed have a good deal of money coming off the books at the end of the season. However, a Watt extension could eat at a good deal of future cap space. He is likely to be one of the highest-paid defenders in the NFL when all is said and done. As such, the fallout from a Watt extension might result in Haden needing to leave some money on the table if he really wants to remain in Pittsburgh.
Ben Roethlisberger's willingness to restructure his contract for love of the franchise led to the team's decision to keep him on board as its quarterback in 2022. Will Joe Haden make a similar sort of sacrifice, and do the Steelers value him highly enough to offer an extension to a 32-year-old corner?
Fans of the Black and Gold probably won't know the answers to those questions until Watt's situation is finalized.
Stats courtesy of Pro Football Reference.