Where Is Joe Hampton From 'Last Chance U: Basketball' Now?
Netflix's sports documentary Last Chance U: Basketball made a change with its sixth season. After five years of football redemption stories, the latest season focuses on basketball. It found yet another compelling subject despite a change in scenery, spotlighting the East LA College men's basketball team. Throughout the story, Joe Hampton emerged as both the star and an antagonist of sorts, all at once.
The 6-foot-7 forward's story and personality make for compelling TV. He endured several falls from grace, his obvious talent hampered by events both in and out of his control. Last Chance U: Basketball showed his path toward real redemption. But many viewers were left wondering if Hampton followed through on his talent.
Joe Hampton found prestige early by playing at Oak Hill Academy in high school
Hampton first started catching national attention coming up as a forward for DeMatha High School in Hyattsville, MD. He was so good there, that coaches and scouts pushed for his acceptance at the famous Oak Hill Academy in Wilson, VA, the Washington Post reports. Many NBA prospects came up through Oak Hill, including Carmelo Anthony.
Hampton was making the right moves at every step and overcoming each new challenge. According to Pennlive, he had his pick of suitors. Hampton made a verbal commitment with Pennsylvania State University in 2014.
Unfortunately, he tore his ACL late in his senior year at Oak Hill, putting his Penn State potential up in the air. During his downtime, he took issue with the way the team was performing in the year leading up to his entrance and made his opinion known.
Why Hampton fell out of Division I basketball
Hampton de-committed after seeing Penn State go 3-15 while he recovered from his knee injury. As the summer went on, however, he noticed the team was making plays for a good number of notable NBA hopefuls from high schools around the country. Hampton formally recommitted and hoped to join the team in 2016.
That came to an abrupt end in the middle of the 2016 season, according to Centre Daily Times. "Joe has made the decision to leave the program based on personal reasons," head coach Patrick Chambers said at the time. There was no further official elaboration. In truth, it was a mix of nagging injuries, family strife, and legal issues related to bank fraud and drug use, Cinemaholic reports.
As Hampton tells it on Last Chance U: Basketball, he took up smoking and fell off his stringent conditioning, eating more junk food along the way. He was in no shape to play Division I ball, and he knew it. Hampton went back home to the Washington DC area, considering leaving basketball for good.
Joe Hampton is thriving since his time on 'Last Chance U: Basketball'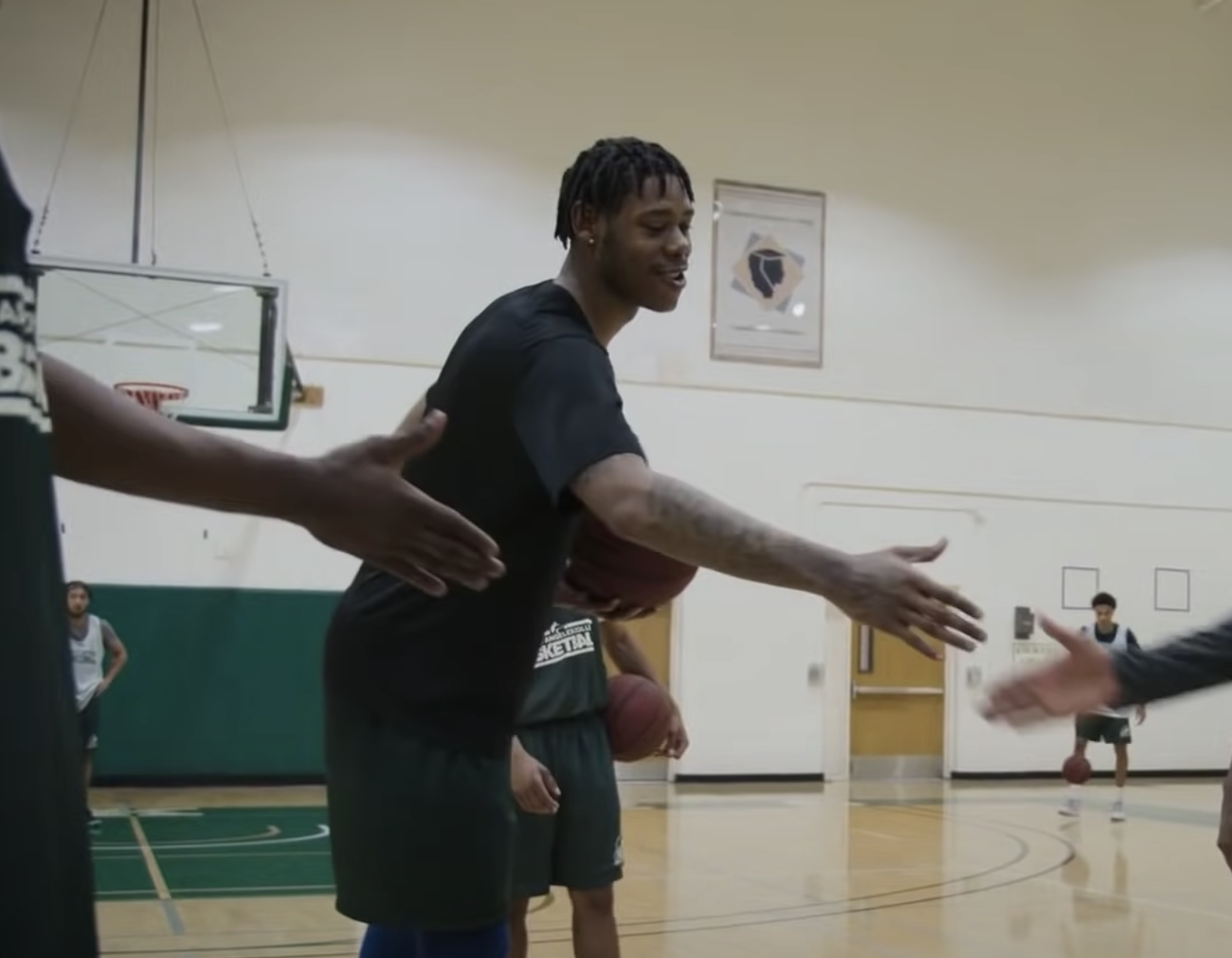 As Last Chance U: Basketball viewers know, Hampton didn't sit at home for long. He decided he needed the game in his life, as a way of facing his personal issues. He enrolled in community college in California and got recruited by the East LA Community Huskies. The team was not notable until recently; new head coach John Mosley transformed it as a place for failed Division I players to work their way back up.
On the show, it seemed like Hampton could go either way. He stormed off the court repeatedly and missed practice several times in a row. His frustrations with both his personal life and earning playing time despite his resume, frustrated Hampton. In the docu-series, it's clear that he has the makings of a great player, but he must overcome some hurdles first.
Yahoo Sports reports that Hampton is doing quite well, thankfully. He's playing forward for the Long Beach State men's basketball team, averaging 10 points per game. His old ELAC coach thinks that, despite the way the show was framed, Hampton is more than capable of succeeding with his new team. Whether NBA dreams come to fruition remains to be seen, but Hampton has continued to achieve great things.