Joe Jurevicius Caught 29 NFL Touchdowns, Then Became a Professional Hunter
When defenses saw Joe Jurevicius line up near the end zone, it was only natural they shuddered. A 6-foot-5 receiver from Penn State, Joe Jurevicius emerged as an excellent red zone threat in his 10 NFL seasons.
Just how good was Joe Jurevicius in his playing days, and how has the former Buccaneers standout spent retirement? Let's take a look.
Joe Jurevicius was a solid NFL receiver
The best word to describe Joe Jurevicius as an NFL receiver is "serviceable." He never was a team's No. 1 target — he came close when he played for the 2005 Seattle Seahawks, though — and really never stuffed the stat sheet.
What Joe Jurevicius did best, though, was extend and close drives. Wherever Jurevicius played, teams used him as a red-zone weapon and a third-down target.
A second-round pick of the New York Giants in 1998, Jurevicius played his first four years in the Meadowlands. Jurevicius impressed with a 51-catch, 706-yard season in 2001, but the Giants watched him leave for the Tampa Bay Buccaneers.
While Jurevicius only caught 76 passes for 874 yards and eight touchdowns in three seasons with the Buccaneers — the last two of which were shortened because of a knee injury — he was crucial in the Buccaneers' 2002 Super Bowl run.
Jurevicius also played for the Seahawks and Browns; he caught a career-high 10 touchdowns with Seattle in 2005.
Jurevicius played a key role on Super Bowl teams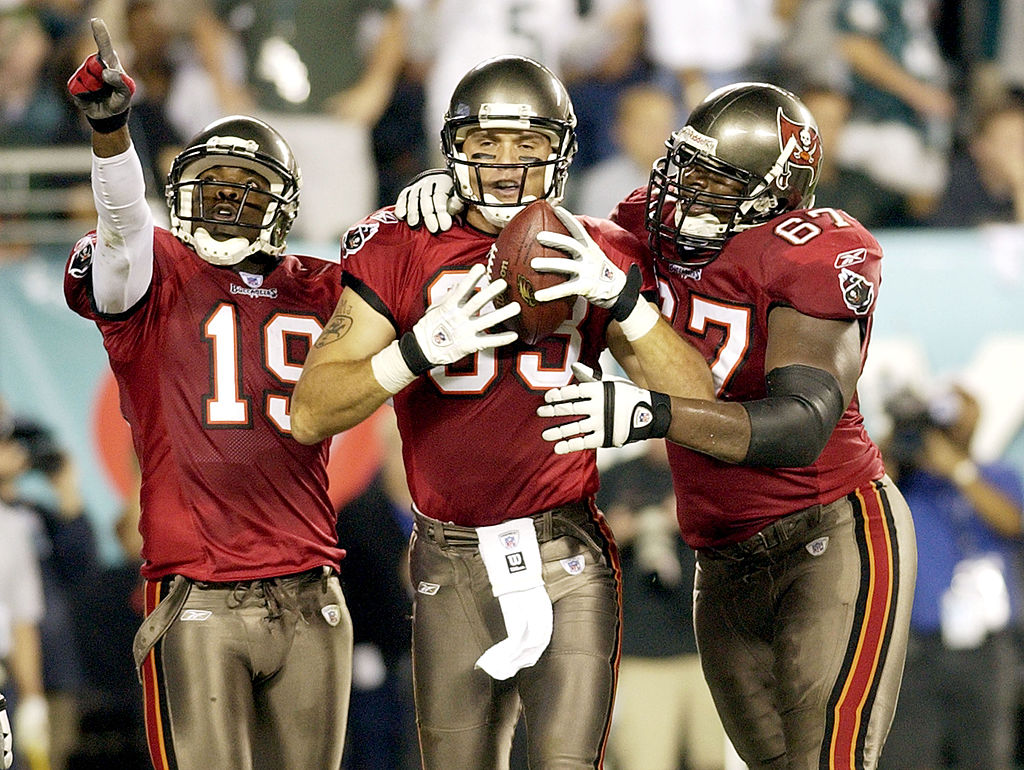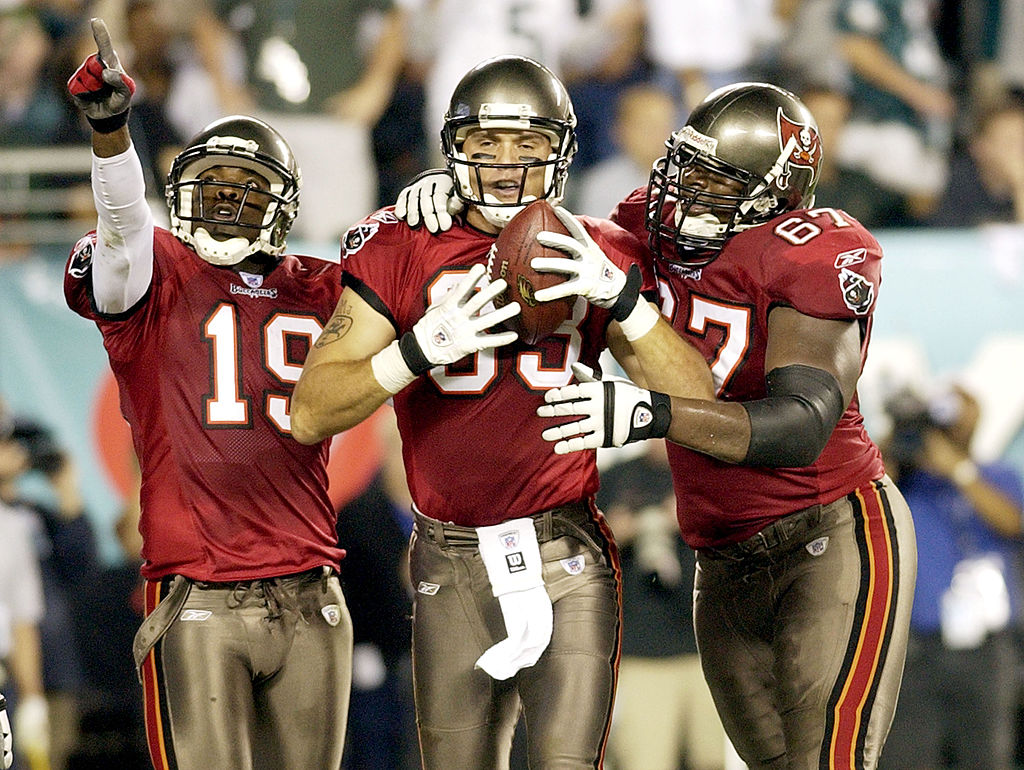 Joe Jurevicius has a special place in the hearts of Tampa Bay Buccaneers fans. Jurevicius caught eight passes for 197 yards and a touchdown in the 2002 postseason.
The highlight, though, was a 71-yard catch-and-run against the Philadelphia Eagles in the NFC Championship Game. Jurevicius was stopped at the goal-line and fullback Mike Alstott closed the drive with a touchdown.
Although Joe Jurevicius only caught two passes during the 2000 Giants' playoff run, one was a touchdown. Jurevicius recorded seven catches and 130 receiving yards in the 2005 playoffs when he was on the Seahawks.
Tampa Bay was the only one of the three that won the Super Bowl, though.
Joe Jurevicius is a professional deer hunter
Joe Jurevicius finished his career with 323 catches, 4,119 receiving yards, and 29 career touchdowns. Jurevicius was a fine receiver who, at times, was best inside the opponents' 20-yard line.
Catching touchdowns wasn't the only thing Jurevicius excelled at. During his playing days, Jurevicius and former teammate co-founded Dismal River Outfitters, a hunting ranch and resort in Mullen, Neb.
After he retired, Jurevicius became a professional hunter and bought a farm in Iowa.
He appeared on the North American Hunting Club in 2013 and, along with host Gordy Krahn, encountered a black bear in Vancouver.
Joe Jurevicius told the Buccaneers' official website in 2012 he also opened up laundry mats in low-income Ohio neighborhoods.
The businesses, named "Spins," featured everything from flat-screen televisions to Wi-Fi while maintaining affordable prices.
A knee injury ended Joe Jurevicius' career just as things appeared to be going right. Jurevicius, at least, found different ways to stay productive in retirement.