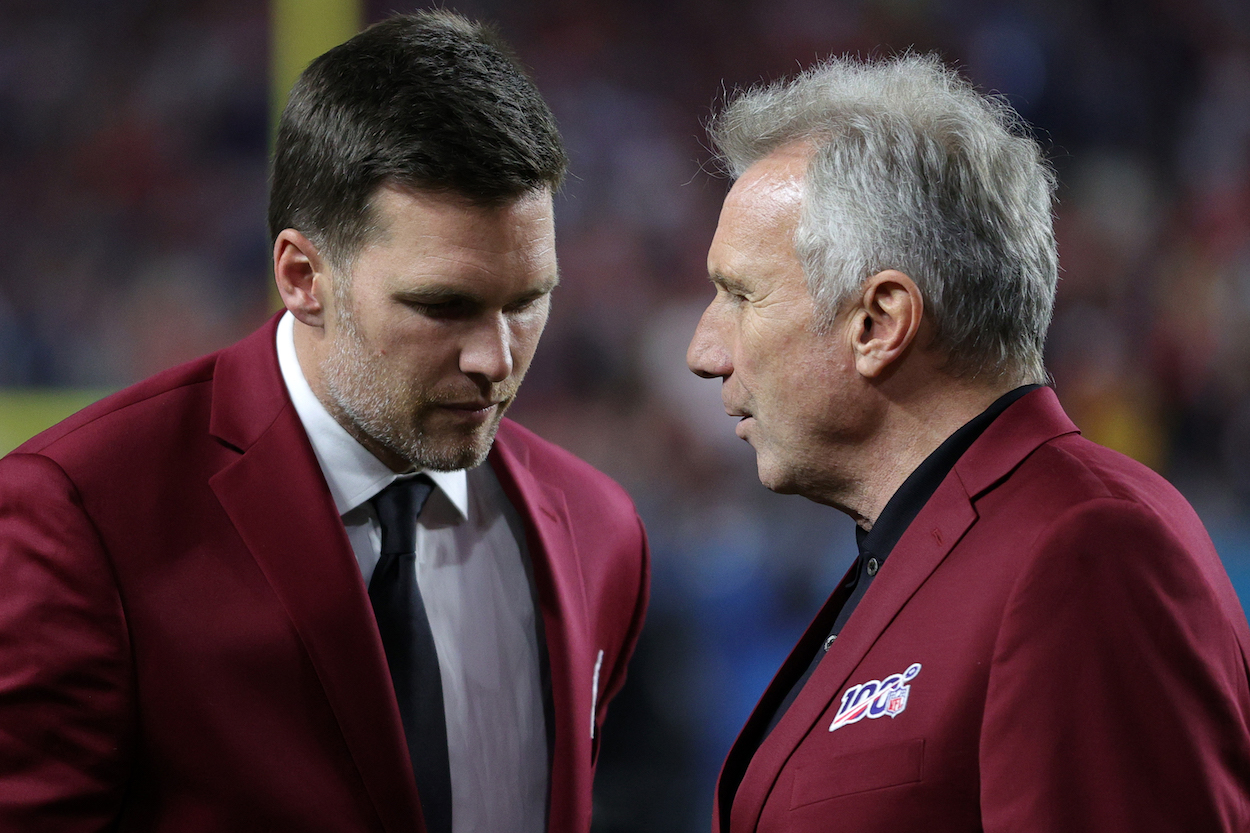 Joe Montana Isn't Closing the Door on Tom Brady Returning to the NFL
Legendary quarterback Joe Montana is confident Tom Brady will come out of retirment and return to the NFL at some point in time.
Tom Brady is retired. At least, according to him, he is.
After an impressive 2021 NFL season which saw Brady lead the league in passing yards, the future first-ballot Hall of Famer announced he was finally hanging up the cleats for good. It capped off a legendary career that will surely see Brady go down as the greatest quarterback in the sport's history.
However, since he made the announcement, there's been significant speculation about Brady unretiring at some point down the road. He's clearly still capable of playing at an extremely high level and was one blown coverage away from taking the Super Bowl Champion Los Angeles Rams to overtime during the playoffs.
Speculation about Tom Brady returning to the NFL is running rampant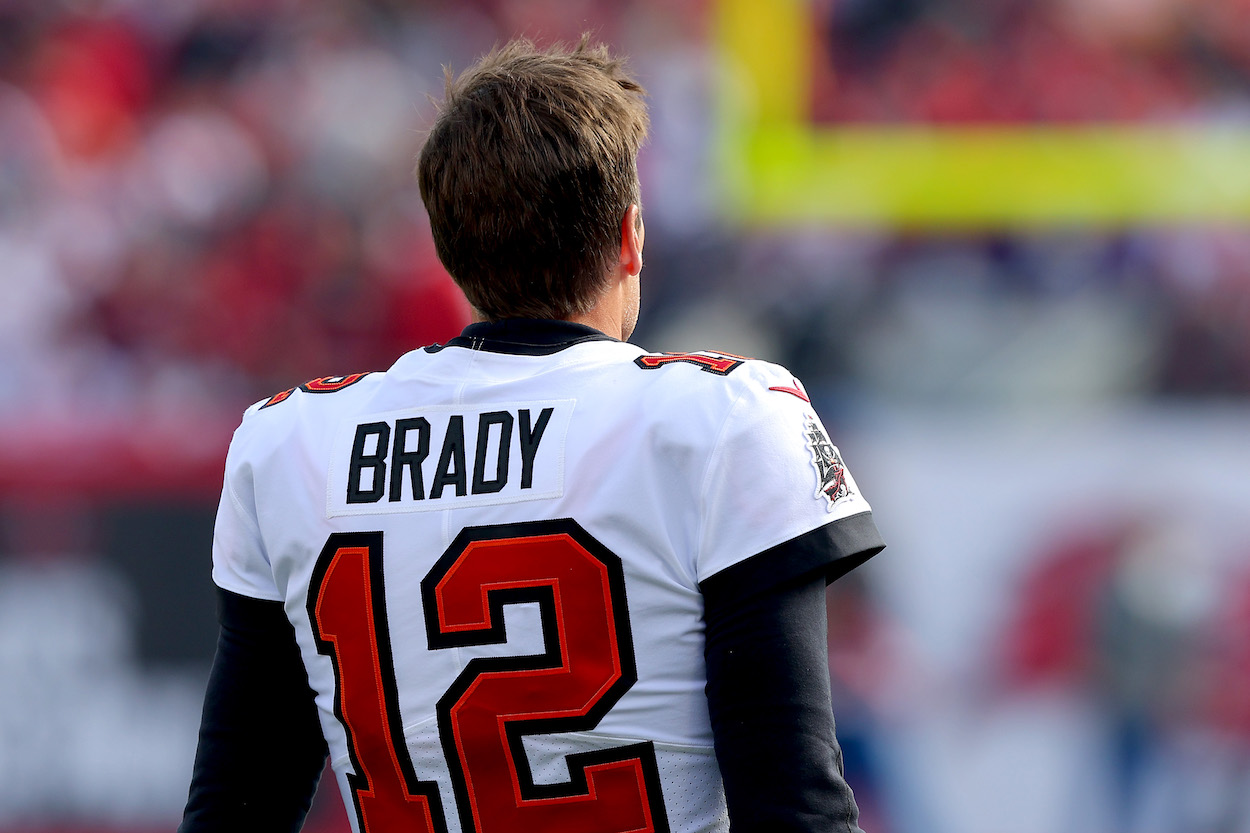 This isn't just baseless speculation, either. The Tampa Bay Buccaneers reportedly have a plan set in stone should Brady decide to put the jersey back on a few months into the offseason, and Brady himself hasn't formally ruled out the idea of returning to the league. Every time he's asked about retiring, he responds with something vague like, "I'm taking it one day at a time."
A long-time teammate and friend of Brady, Rob Gronkowski, has even gone on record stating he could envision Brady returning to the NFL at 50 years old, after a couple of well-deserved years away from the sport.
The guy can play at any age," Gronkowski said. "If he's 50 years old, he can still come back. I think he's going to come back but in a couple of years. The guy's a beast. He can play anytime."
Gronkowski isn't the only high-profile individual with this opinion either. Hall of Fame quarterback Joe Montana also went on record saying he's confident Brady will be back in the NFL at some point.
Joe Montana thinks Tom Brady will return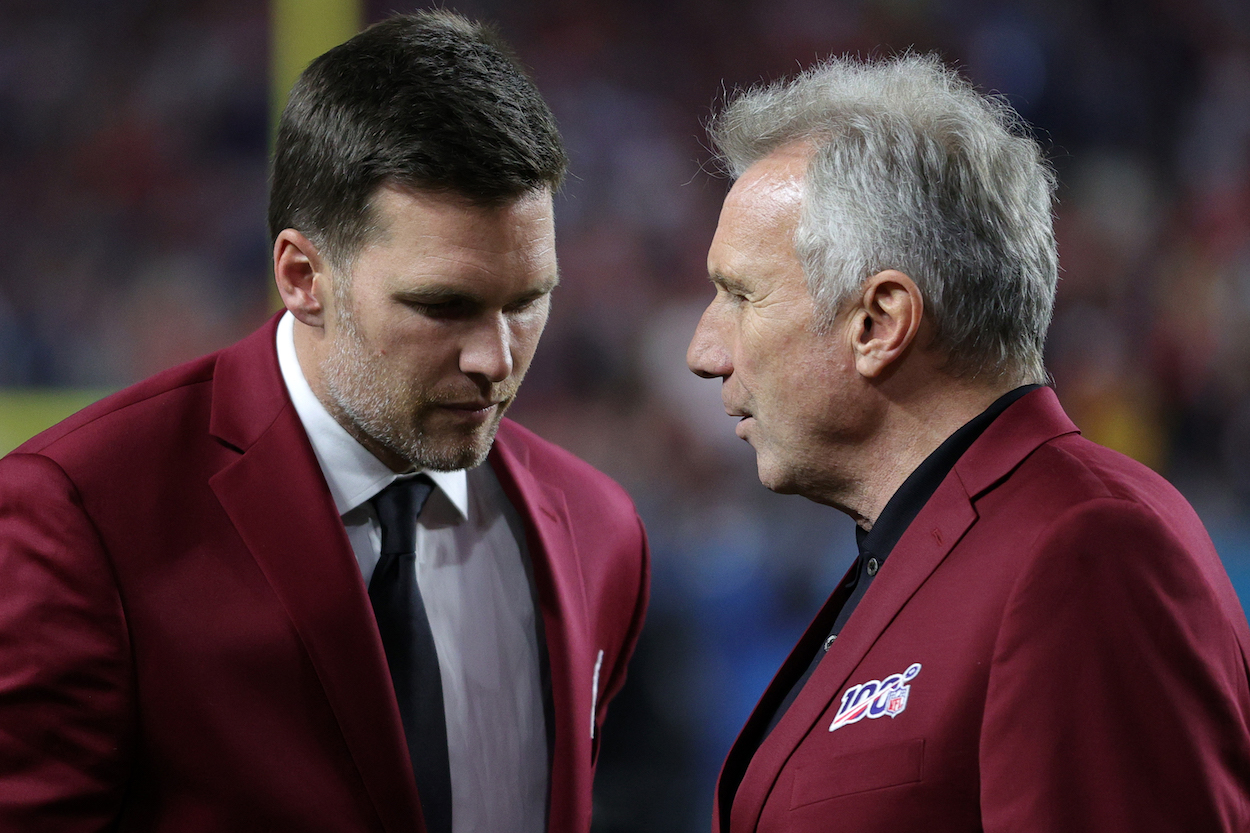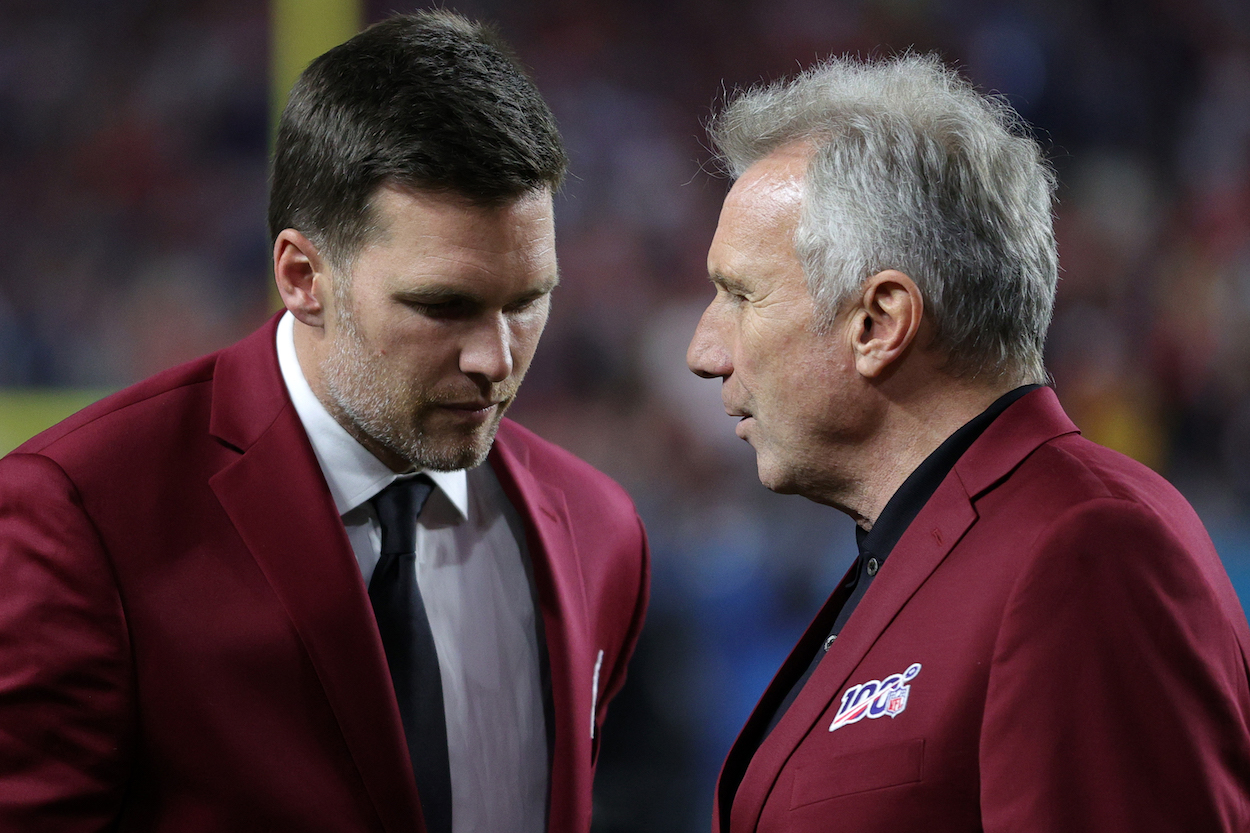 Speaking with TMZ on Brady's recent retirement, Montana didn't mince words. He clearly stated his belief that Brady isn't done with the NFL quite yet.
"Look at the team he's got, why would you want to leave that," Montana said. "I don't think it's done yet … He's still able to play at a high level. The way the season ended for him with the team he has, I think he'll give it at least one more shot."

Joe Montana via TMZ
Like the rest of us, Montana is clearly still a believer in Brady's ability to perform at the highest level. It makes sense considering the awe-inspiring season Brady just had. Many felt he should've won the league MVP over Aaron Rodgers.
TB12 should think long and hard about making one final run at another ring
The only person who knows what Brady is truly feeling is Brady. However, it's hard to ignore the talk of unretiring when so many prominent voices in the NFL are suggesting it as a real possibility.
It's also worth mentioning just how close Brady was to securing his eighth Super Bowl ring this past season. Had he beaten Matthew Stafford and the Rams in the Divisional Round, the Bucs likely would have emerged out of the NFC and knocked off the offensive line depleted Cincinnati Bengals. That has to be weighing on Brady's mind.
The NFC is wide open, and the Buccaneers still have a strong roster. If Brady wants to make one final run at a Lombardi, he certainly could.
All stats courtesy of Pro Football Reference.