Joe Montana Surprisingly Wants the 49ers to Stick With Jimmy Garoppolo: 'I Don't Think Trey [Lance] Is Ready'
The moment the San Francisco 49ers sacrificed three first-round picks to trade up and draft Trey Lance, it was clear the team envisioned him as their next franchise quarterback. The 49ers undoubtedly had success with Jimmy Garoppolo under center. However, they wanted a younger and more dynamic player at the position.
Despite playing with the looming potential of an offseason departure, Garoppolo performed admirably well during the 2021 NFL season. He led the 49ers to 10 wins during the regular season and won two road playoff games. It wasn't always pretty at times. However, Jimmy G always seemed to find a way to win.
With that in mind, at least one 49ers legend believes the 49ers shouldn't be so quick to dump Garoppolo in favor of Lance. In fact, Joe Montana went on record saying San Francisco should retain Jimmy G.
Joe Montana wants the 49ers to keep Jimmy Garoppolo
Speaking with The Ringer's Kevin Clark, Montana didn't mince his words. He flat out called for San Francisco to stick with Garoppolo in 2022 while simultaneously stating Lance isn't ready to take over QB1 duties.
"I think you keep Jimmy until you find somebody else," Montana said. "I don't think Trey's ready to play yet, myself, and after talking to some of the players. It's one of those things that, if you can keep Jimmy healthy, he plays well enough to get you here."
It's shocking to hear this opinion from Montana. Garoppolo has been the ultimate professional since joining the 49ers in 2017. However, the consensus heading into 2021 was that San Francisco needed to upgrade its quarterback position if it wanted to compete with the more elite teams around the NFL.
Montana isn't necessarily suggesting Garoppolo is an elite passer. Instead, he's expressing significant concern about Lance.
Why doesn't Joe Montana believe in Trey Lance?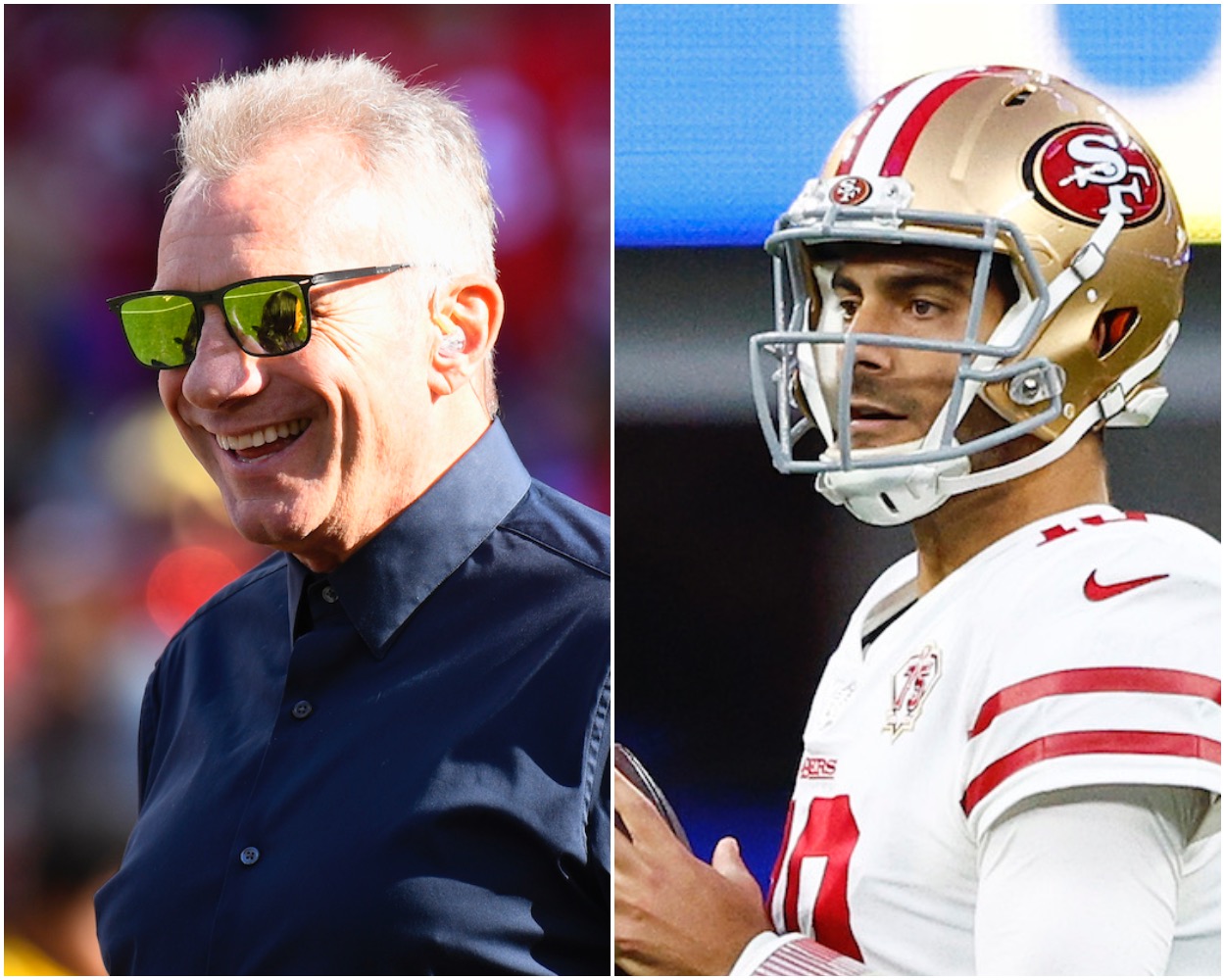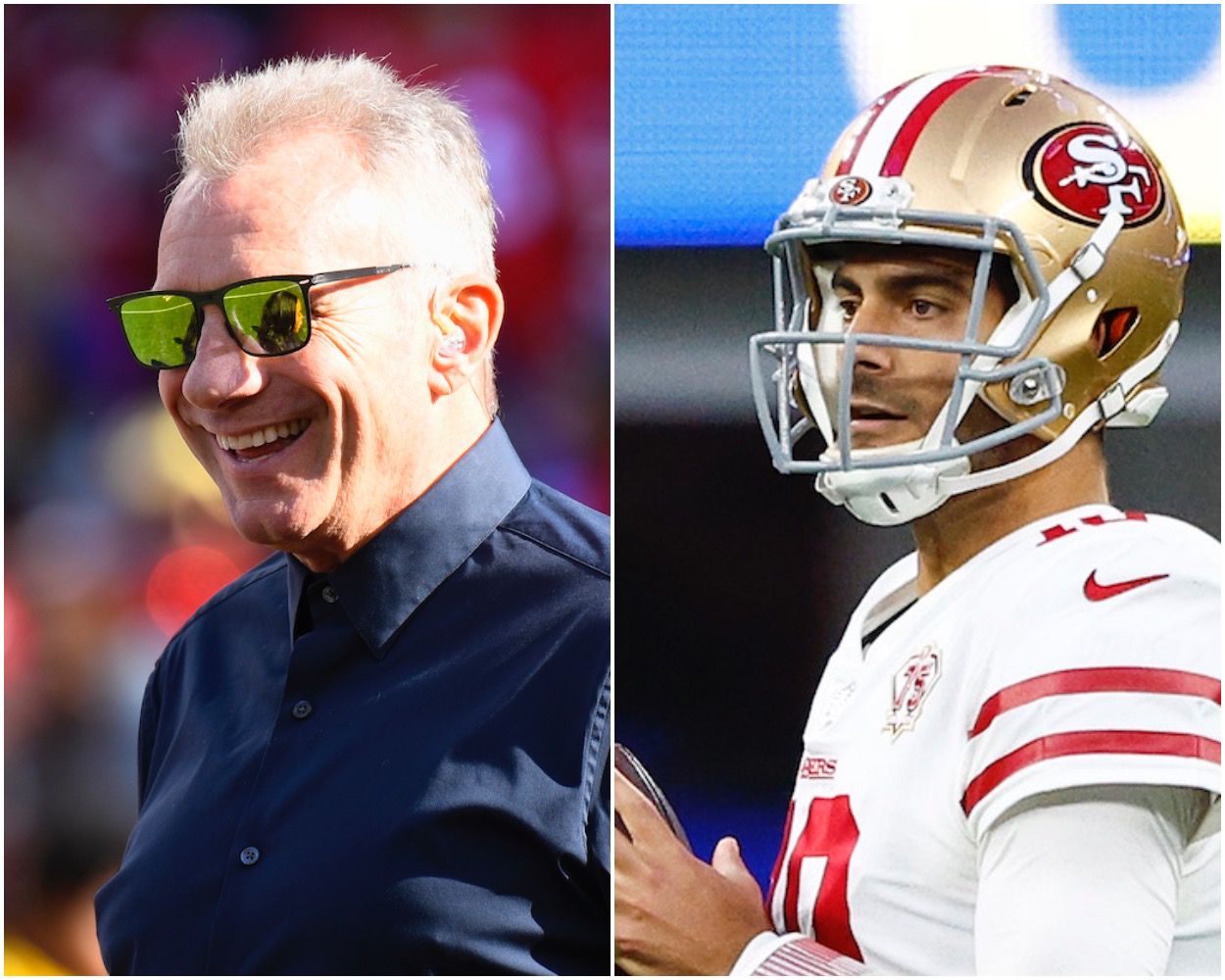 Montana clearly isn't a fan of Lance. The question is, why?
Montana claims he's spoken with several current 49ers players about the team's QB conversation. It's possible players within the locker room haven't been thrilled with Lance's development throughout his rookie season.
Lance was an incredibly raw prospect coming out of college. He played at a Division II school and didn't play a 2020 season due to COVID-19. It's not impossible to imagine him simply not being ramped enough to assume starter duties for an offense with playoff aspirations.
The 49ers are likely trading Jimmy Garoppolo no matter what
Montana certainly has some pull within the 49ers organization. However, general manager John Lynch and head coach Kyle Shanahan have reportedly already made up their mind.
They're trading Jimmy G this offseason and moving forward with Lance. This was the plan dating back to last offseason. They wouldn't have dealt so much draft capital for Lance if they didn't plan on starting him in 2022.
Only time will tell if Montana's concerns about Lance are justified. However, it's certainly an interesting comment. Montana knows a thing or two about quarterback play. He could be seeing flaws in Lance's game the rest of us haven't seen yet.
All stats courtesy of Pro Football Reference.
RELATED: Packers RB Aaron Jones Is Foolishly Putting Faith in Aaron Rodgers Returning to Green Bay Next Season