Joe Montana Would Make More in 2020 Alone Than the $25 Million He Made in His Career
Joe Montana's legacy speaks for itself. When the NFL positioned itself as America's game in the 1980s, Montana and his San Francisco 49ers were there to seal their names in sports history. Montana retired in 1994 as possibly the greatest quarterback to ever play in the NFL and, to many, he still holds that title nearly 40 years later.
Although Joe Montana was well-paid for the times he played in, the Hall of Famer's career earnings are tiny compared to what quarterbacks now. In fact, Montana would make more in one season if he played in 2020 than he made for his entire career.
Joe Montana is arguably the best quarterback in NFL history
A simple mention of Joe Montana's name immediately recalls memories of the 49ers' dynasty in the 1980s. All of that is for a good reason. Montana went 117-47 in 15 NFL seasons with the 49ers and Kansas City Chiefs.
Joe Montana completed 63.2% of his passes for 40,551 yards, 273 touchdowns and only 139 interceptions in that time. The former third-round pick won four Super Bowl titles with the 49ers and threw 45 touchdowns in 23 career playoff games.
Although Montana has been passed on the all-time passing records as the NFL has evolved, he still ranks 17th in passing touchdowns and 20th in passing yards. NFL fans still debate to this day, and likely will continue to for years, who the better quarterback is: Joe Montana or Tom Brady.
Inflation wouldn't have helped Montana's rookie contract at all in 2020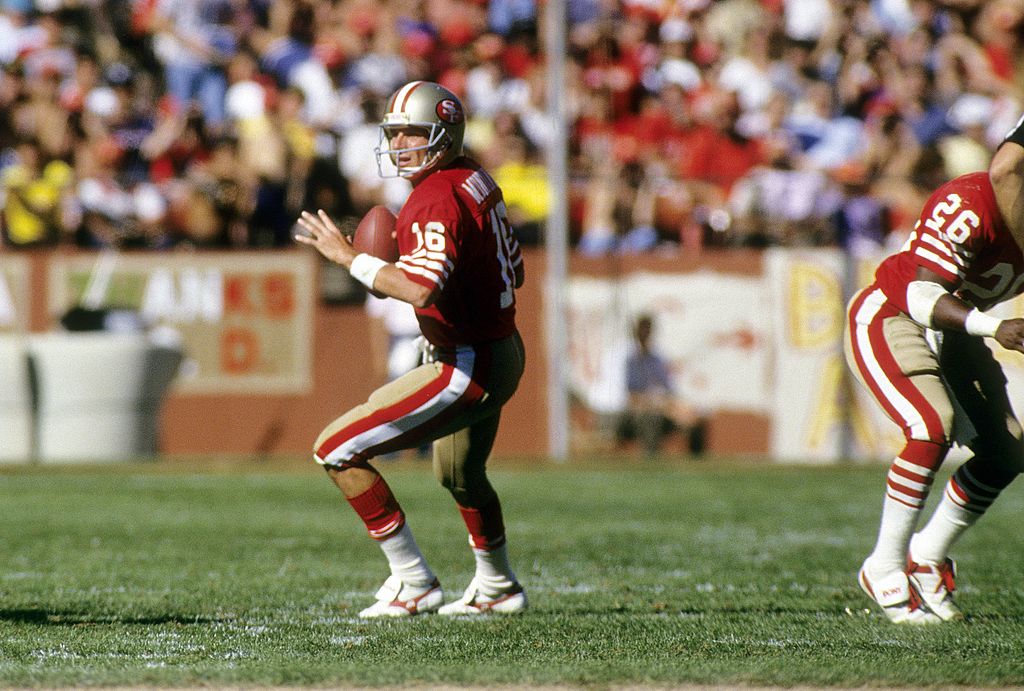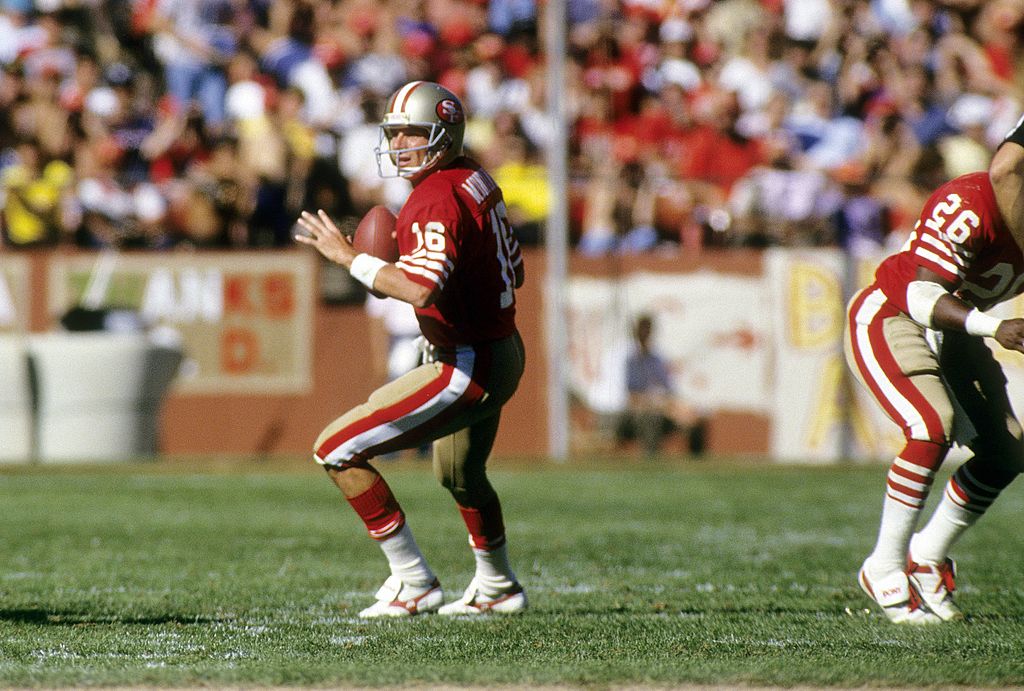 Spotrac estimates Joe Montana made $50,000 in base salary as a rookie in 1979. Montana's signing bonus pushed him to $100,000 in total cash.
Using Montana's base salary alone, the Inflation Calculator estimates he would have made a measly $177,765 in 2020. Montana's signing bonus inflated that number to $355,530.
The Inflation Calculator doesn't account for the NFL's salary cap, nor the slotted draft pick rules. Joe Montana was the No. 82 overall pick in 1979. Montana would almost certainly be making nearly $500,00, or ten times what his rookie salary was, as the 82nd overall pick in 2020.
The Tennessee Titans took University of North Carolina-Charlotte guard Nate Davis with the 82nd pick last year. Davis made $495,000 as a rookie last season and, barring any coronavirus-related changes to his contract, will make $675,000 in base salary this year.
Detroit Lions safety Tracy Walker made $480,000 as a rookie in 2018 after he was the 82nd overall selection.
How much money would Joe Montana make if he played in 2020?
With Joe Montana's earliest salaries covered, let's go down a different path and imagine if he was an unrestricted free agent in 2020. Montana earned $25.5 million throughout his career, which was excellent at the time he played. Now, though, that $25 million in career earnings is nothing compared to quarterback salaries in 2020.
These are the times of the quarterback payday where average, or even mediocre quarterbacks, have cashed in. Among the NFL's highest-paid quarterbacks in terms of base salary are the likes of Jared Goff, Kirk Cousins, and Ryan Tannehill.
All have experienced success in the league, but none are at the superstar level that Russell Wilson ($35 million per year) or Aaron Rodgers ($33.5 million) are.
Predicting Joe Montana's exact 2020 quarterback is dependent on several levels of context, including what the league's other quarterbacks are making. Russell Wilson is the NFL's highest-paid quarterback and Ben Roethlisberger, who will make $34 million next season is right behind him. Aaron Rodgers and Jared Goff are tied for third at $33.5 million.
Joe Montana's highest base salary was the $4 million he made in 1990, 1993, and 1994. The $4 million Montana made in 1990 would be worth $7.89 million in 2020.
Former No. 1 overall selection Baker Mayfield will make $8.1 million next year. Chicago's Nick Foles is right behind him at an even $8 million.
It is hard to know if Joe Montana would be the NFL's first $40 million quarterbacks. But he would comfortably be in the ranks of quarterbacks making at least $30 million per year, at least until the quarterback market changed and Montana eventually earned a raise.