Joe Montana's Net Worth After Football Might Surprise You
Joe Montana is synonymous with success. After all, he's one of the best quarterbacks ever and his San Francisco 49ers teams are still lauded as some of the best to this day. Montana's success does not end with his career, however. Although he hasn't played since 1994, the QB's life post-NFL is amassing him an impressive amount of wealth thanks to his smart investment decisions.
Joe Montana: football superstar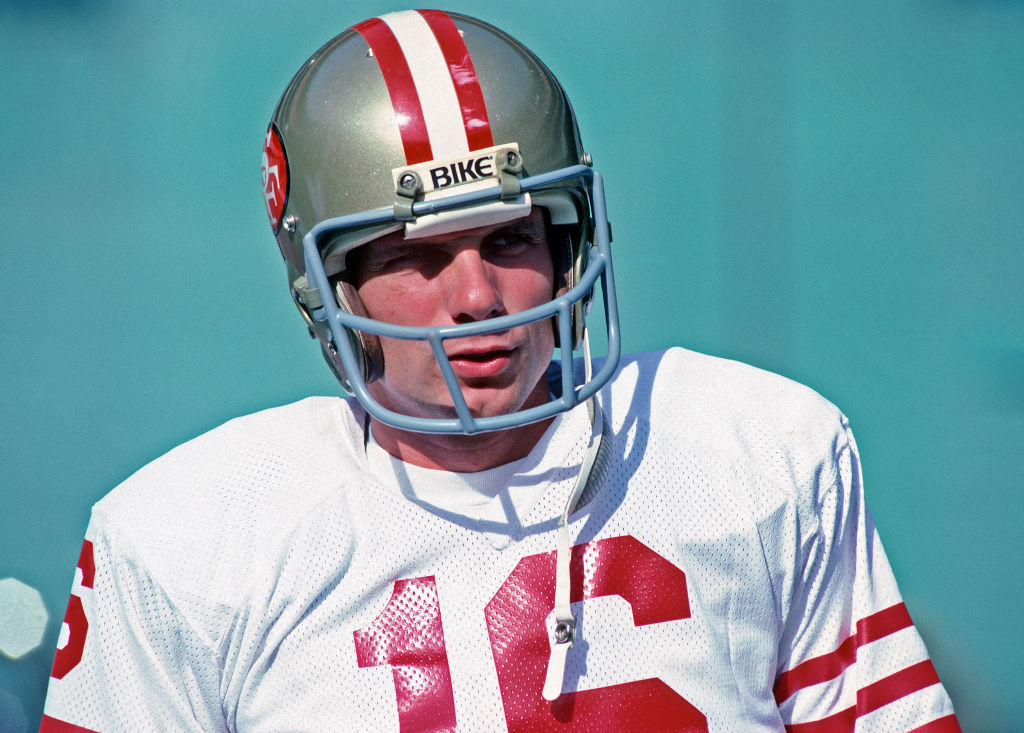 Although Montana's accolades speak for themselves, nothing came easy for him in the NFL. Drafted by the 49ers in the third round as a low-risk pick, he was going to be lucky to see a football field, let alone start a game. For much of his first season, the QB watched from the bench, filling the offense but only starting once. 
Montana made his way into the starting lineup during his second season, albeit only for seven games where the team only went 2-5. However, showing some promise, he had a breakout season in 1981. Montana threw for 3,565 yards, 19 touchdowns, and 12 interceptions while leading the 49ers to a 13-3 record and his first Super Bowl.
The QB's penchant for coming up big in crucial moments earned him a nickname of "The Comeback Kid." Montana's play on the field showed why the 49ers were so hard to beat. Eventually, with the help of other stars like Jerry Rice, the 49ers became one of the most talked-about sports dynasties.
Montana eventually lost his job to a young quarterback named Steve Young. After spending his last two seasons in Kansas City, he retired in 1994 as a four-time Super Bowl champion.
Montana's life after football
Montana became a go-to pitchman during his time on the field, and he remained so in retirement. His charming personality naturally laid a groundwork similar to that of Peyton Manning, who remains in the spotlight years after football. This continues today as fans can still see Montana on TV.
Montana's true skill in retirement, however, involves his financial game. He's invested money for decades in a variety of unique ways. After a failed attempt as an analyst, Montana became a businessman, and an empire was born. He made his NFL money during a different time, so his $4 million peak salary dwarfs what middling players in today's NFL make.
With investments big and small, Montana has expanded his wealth exponentially since hanging up his cleats. He produces wine under the Montagia label, but his business holdings don't stop there. He and his business partners serve as angel investors in several endeavors. His most recent investment, Caliva, is a California cannabis company that hopes to revolutionize the medicinal value of marijuana.
Although he claims not to use marijuana himself, Montana has discussed his desire to help spread awareness of these properties and, perhaps, help retired NFL players cope with brain damage and other injuries.
What is Joe Montana's net worth?
According to WealthyPersons.com, Montana is now worth $80 million — a hefty sum for somebody whose average NFL salary was less than a million dollars a year. Montana's approach to business combined with his star power shows he can market his name and assets. Still active in the business world, Montana might have some hail Marys to throw in the business world beyond what he's already accomplished.