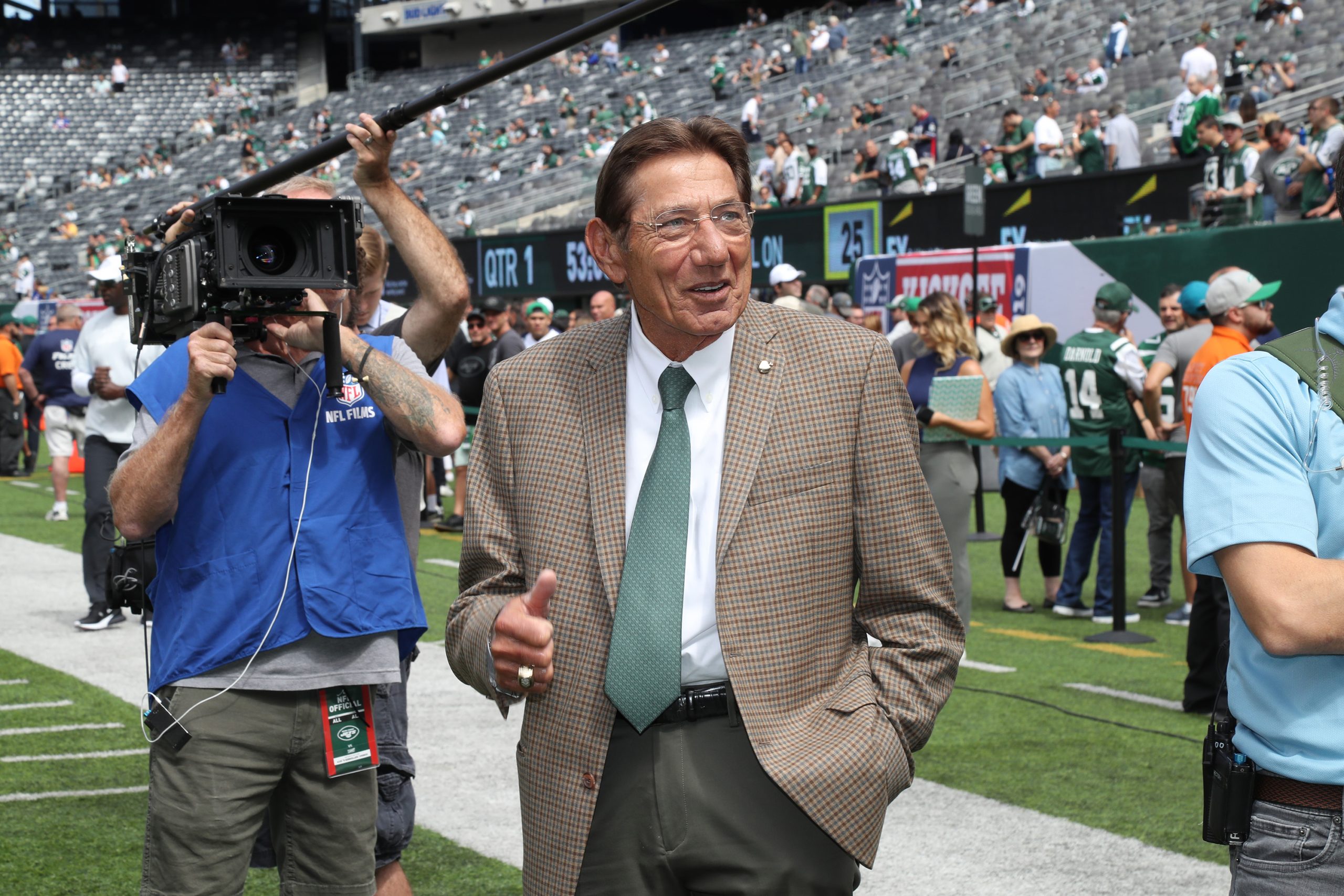 Joe Namath Explains Why He's Pulling for the Bengals Despite Finishing His Career With the Rams
Joe Namath, who played a year with the LA Rams, explained why he's rooting for the Cincinnati Bengals.
Former New York Jets quarterback Joe Namath knows a little about Super Bowls. The author of the biggest "guarantee" in sports, Broadway Joe guided the Jets to an upset victory over the heavily-favored Baltimore Colts in Super Bowl 3 after telling the world he would.
After spending the first 12 years of his 13-year professional career with the Jets, he finished with the Los Angeles Rams. Although he has ties to the Rams, he said he has no "allegiance" to them and explained why he hopes the Bengals come out on top Sunday.
Joe Namath ended his Hall of Fame career with the LA Rams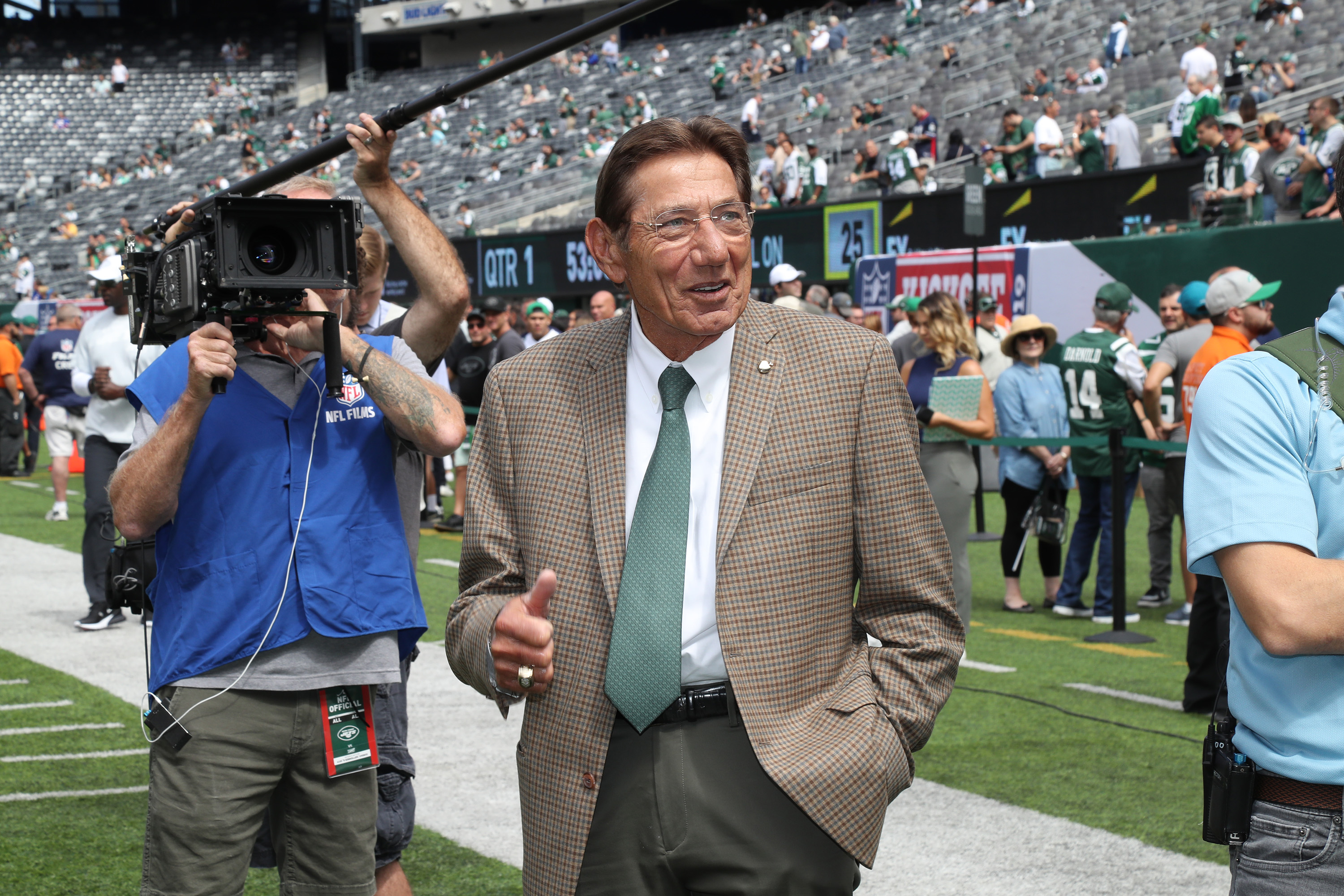 Namath is known for his guarantee, but he's a Hall of Fame quarterback who led the league in passing twice and was named Most Valuable Player in 1968.
His career, however, was bolstered by the shocking Super Bowl win over the Colts. The fact he guaranteed the win, despite being nearly a three-touchdown underdog, added to his legacy. Namath and the Jets defeated the Colts 16-7 and he was the game's MVP.
Namath split time as a rookie quarterback, going 3-5-1 in his nine starts, but then he became the full-time starter in his second year, leading the league in passing with 3,379 yards. He also was tops in interceptions with 27.
Namath showed his durability early in his career by not missing one game because of injury in his first five years. They caught up to him later in the 1970 and '71 seasons when he only started a combined eight games. In '72, he bounced back and led the league in passing yards and touchdown passes.
The Jets waived Namath after 12 seasons, and he hooked on with the Rams in 1977. He started the first four games, going 2-2, but bad knees and a poor performance in Week 4 put him on the bench the rest of the season.
Joe Namath said he has no allegiance to the Rams
Namath got off to a good start with his new team in 1977. He went 2-1 in his first three games and was hoping to rejuvenate his career in LA. In his fourth start with the Rams, he was beaten up and intercepted four times. His injuries were too much to overcome, and he retired after the season.
"I think that's the thing I'm most proud of," Namath said to The New York Times in 1978. "Coming back from the adversity of those injuries. Never played as well as I would have liked to have played, but I played for 13 seasons when my doctor only thought I would play for four. And played, despite a lot of adversity."
During a recent appearance on The Michael Kay Show, Kay asked Namath if he had any allegiance to the Rams after playing his final season with them.
"So many things have changed," Namath said. "Don Klosterman is not there anymore, nor is Carroll Rosenbloom. Things change. I don't feel an allegiance in that direction like I do at Alabama. I had been there one year and the guys out there — Freddie Dryer — yeah, I feel good when I'm around those guys. But not an allegiance to them as I do to the AFL.
"I was there with the Rams for one season. We didn't get it done. I didn't get it done. So that's that."
Namath explains why he's pulling for the Bengals
There are no hard feelings toward the Rams, but Namath said he's pulling for the Bengals to beat his former team in Super Bowl 56.
"Going to Nipper Stadium in preseason and getting to meet Paul Brown (co-founder of the Cleveland Browns, who also played role in founding the Bengals), for example, was such a trip to me, man," Namath told Kay.
He then told Kay a quick story about Brown.
"We're on the field after an exhibition game and (coach) Weeb (Ewbank) is in the middle of the field with Paul Brown," he recalled. "Weeb said, 'Joe, Joe.' He called me, and I run out there. He introduced me to Paul Brown.
"I gotta tell you guys, I was brought up in Western PA, and Cleveland was just up the road. Paul Brown, now he was just like Mr. Football. I guess Mr. Rooney was something special, but Paul Brown was something special, too.
"So I just loved the idea of being there in Cincinnati at Nippert Stadium. Those memories have come back, and so I am pulling for Cincinnati."