Joe Rogan Gushed Over LeBron James' Potential in the UFC
Other than Michael Jordan, LeBron James may be the best basketball player of all time. There are many reasons for James' success on the court, and one of them has to be his ridiculous physical attributes. That's exactly what Joe Rogan gushed about when he talked about LeBron James' potential in the UFC.
A recap of LeBron James' physical attributes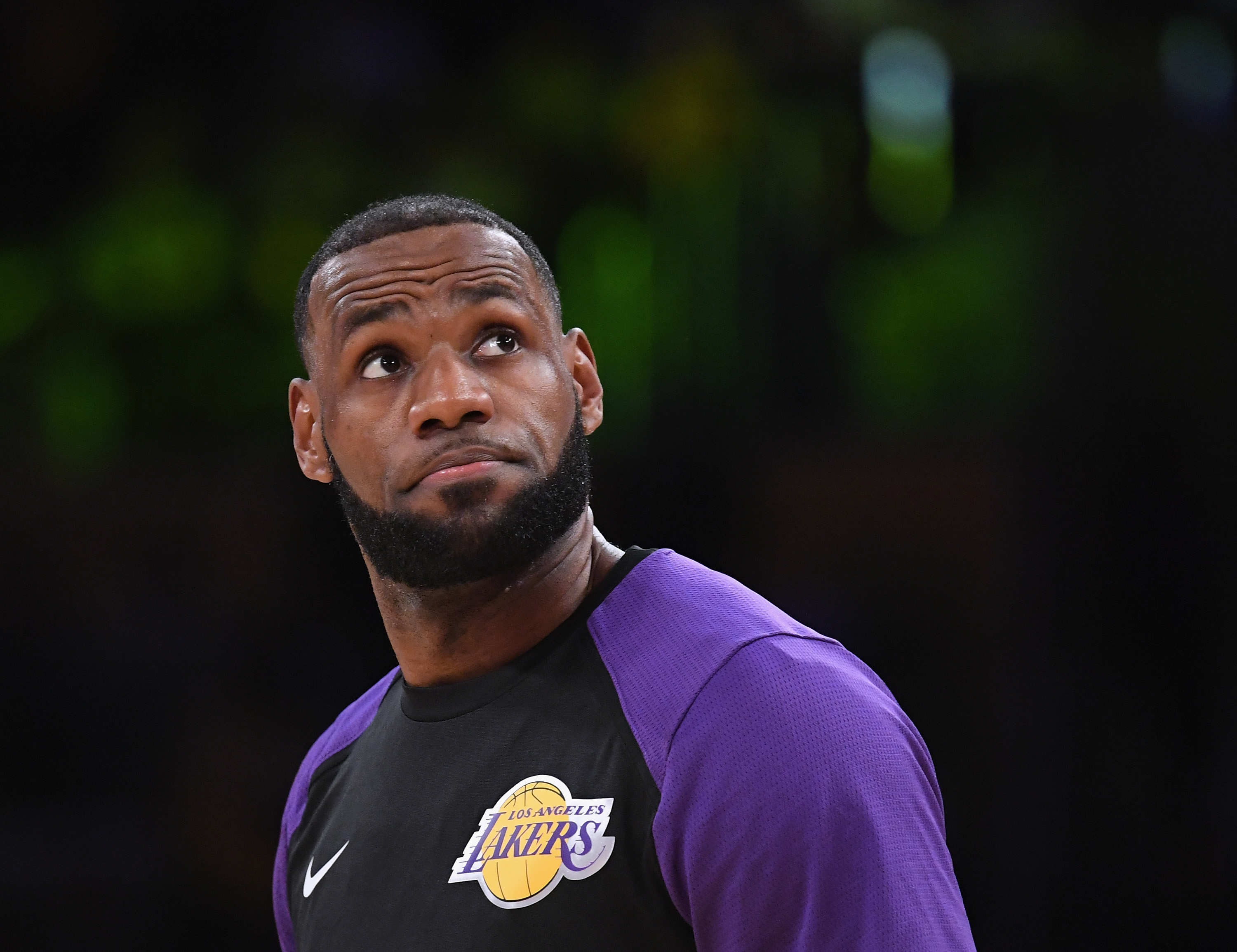 At 6-foot 9-inches tall, James isn't a ridiculously tall basketball player, but he's still far taller than the average person. He also weighs about 250-pounds, and that's not abnormal, especially for someone his size.
Additionally, his wingspan of about 84-inches is above average for his height, but it wouldn't even be the longest wingspan in the UFC as Jon Jones, the current light heavyweight champ, has an 84.5-inch wingspan.
However, James' true power lays in his athletic ability which he shows off in pretty much every game that he plays in. There are few men who are his size who are as fast and as quick as he is, and that speed, as well as his cardio, are big factors to his success.
And then there's the more abstract side of things. Like Rogan said on his podcast, The Joe Rogan Experience, James is simply a winner. He has the mentality of someone who needs to win, and he'd do everything he legally can to win in whatever sport he competes in.
This mentality, when combined with his basketball IQ and physical attributes, has allowed him to be one of the greatest basketball players of all time.
Joe Rogan talks about LeBron James' potential
RELATED: 1 Crucial Lesson Conor McGregor Learned From LeBron James
Like Rogan said on his podcast, MMA fighters are "lucky" that basketball, as a sport, pays so well since athletes like James would otherwise dominate MMA.
This is very true since the UFC, while it pays a handful of people well, simply does not pay on the same level that the major sports leagues pay at. This simply means that, financially speaking, the most athletic people will probably become basketball players or football players, rather than a fighter.
That said, James has proven himself to be even better than the most athletic people on the court. That's why Rogan told his guest on the podcast, Bryan Callen, that James has an "unfathomable physical advantage" over people who already have "unfathomable physical advantages" over regular people.
Simply too athletic for the UFC
RELATED: Which NBA Players Could Be Great at Boxing?
In fact, as a testament to how athletic LeBron James is, Callen told a story about how he called a friend who's a basketball fan to ask him about James. Callen wanted to know at what age was James more athletic than Callen was, and his friend said that James was more athletic than Callen was when he was 12 years old. This fact shows how James is simply on a different level of existence when compared to regular people, let alone regular UFC fighters.
Like most basketball players, James was a tall kid, and he was 6-foot 4-inches tall when he was just 14 years old, so Callen's friend was probably right.
On top of that, Rogan wanted to let everyone know that, even though James doesn't train in MMA, he'd still be a great fighter. Like Rogan jokingly said, "Save it. The guy's going to beat your f***ing ass." That's simply how unique of an athlete James is, in Rogan's eyes at least.
Before Rogan and Callen went on a tangent about Bo Jackson, who's another famous athlete, Rogan said that James "could do whatever he wants." That said, while James hasn't proven that, another famous basketball star, Jordan, has shown that he's athletic enough to compete in an entirely different sport.