Joel Embiid's Contract Extension is a Win for Ben Simmons Trade Suitors
Joel Embiid's recently-signed contract extension will keep him with the Philadelphia 76ers through the 2026-27 season. The franchise gave its star center a super-max extension, signaling to the rest of the NBA that Embiid is the team's future. It also, however, signaled to guard Ben Simmons and his trade suitors that he will soon be on his way out the door. The plan in Philly moving forward is now official: the team will build around the talents of Embiid.
It's a matter of when, not if, Simmons will leave the Sixers. But Embiid's new contract extension should only help other teams' bargaining power when they call Philadelphia General Manager Daryl Morey to inquire about the franchise's former cornerstone.
Joel Embiid signed a supermax extension to remain with the 76ers
Embiid's contract extension is for four years and worth $196 million, according to Spotrac.
The 7-foot center, originally from Cameroon, was drafted in 2014. After a one-and-done season at Kansas, concerns surrounding a foot injury dropped him to the third overall pick behind Andrew Wiggins and Jabari Parker. (Bet the Cavaliers and Bucks would like a do-over on that one). Embiid did not see the floor his first two seasons in the league. He only played 31 games his third season in 2016-17 before being ruled out for the year with a torn meniscus. When he's on the floor, he's one of the best players in the NBA. But his injury history is lengthy, which means there's risk inherent in this Philly extension.
Regardless, Embiid, who was formerly represented by agent Leon Rose of CAA before Rose left to become the general manager of the New York Knicks, got his max deal.
Embiid's extension means Simmons is officially out of Philadelphia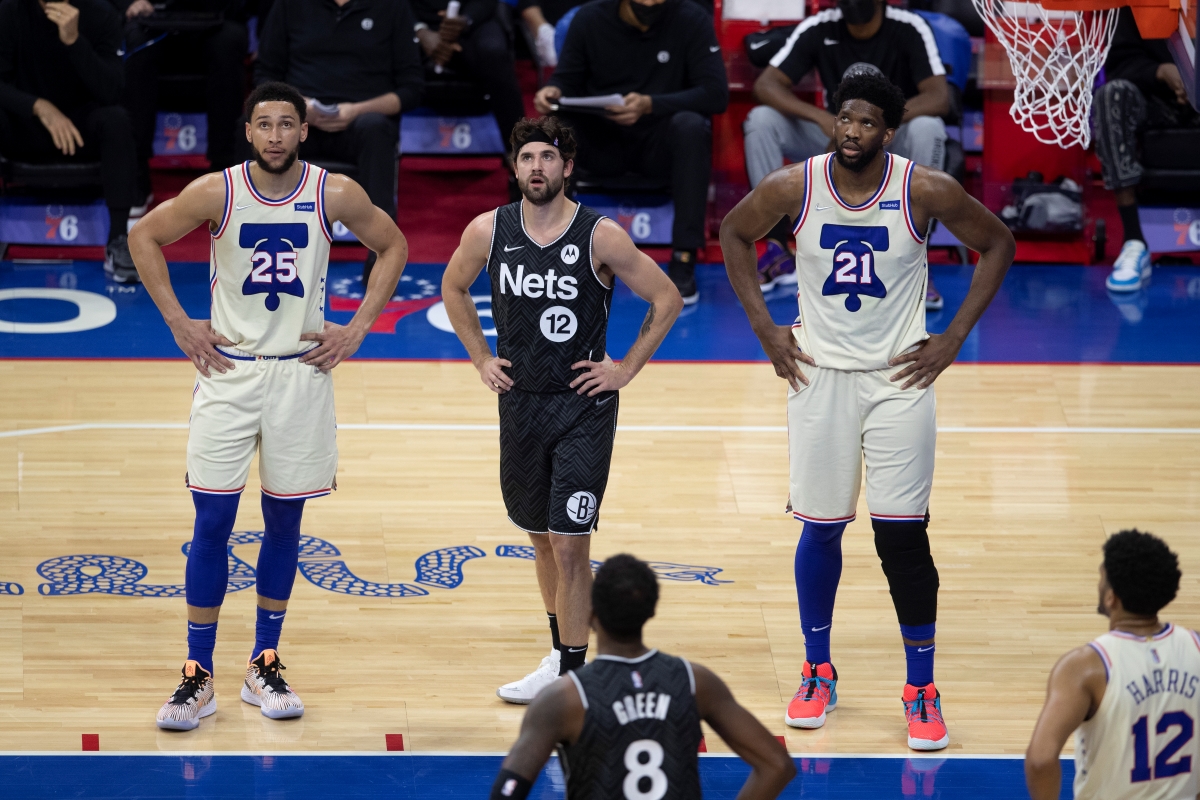 Simmons was already rumored to be on the trade block last season when the Sixers tried to trade for James Harden before he landed in Brooklyn. Now that Philly has officially given its franchise to Embiid, the Australian's time with the organization that drafted him No. 1 overall is over. According to the Washington Post, after Simmons passed up a wide-open dunk in the closing minutes of last year's season-ending loss to Atlanta, Embiid had no issues publicly calling out his running mate. Even if he didn't do it by name.
"I'll be honest: I thought the turning point was when we had an open shot, and we made one free throw and we missed the other, and they came down and scored."

Joel Embiid on the turning point of Philadelphia's loss to Atlanta in last year's playoffs
That relationship was fractured then, and the trade rumors around Simmons only began to swirl faster.
Sixers' GM Daryl Morey's ridiculous asking price for Simmons should now come down
Embiid has made it clear he's done with Simmons. Now that Morey has shelled out the max for his franchise center, Simmons should be more available to suitors.
Morey has spent the early part of the offseason asking for insane trade packages for his 6-10 point guard. For example, when the Golden State Warriors checked in on Simmons before the draft, Morey demanded a return of James Wiseman, Andrew Wiggins, the No. 7 and No. 14 picks in the draft, and two more future first-round picks, according to NBC Sports. All this for a player who attempted fewer than eight shots per game in the playoffs last year. Simmons is a fantastic talent, but that talent has yet to translate onto an NBA court.
Now that teams know Embiid is indeed the man in Philly, Morey has less leverage in a Simmons trade. That should bring the asking price down. If teams are going to strike a deal for the Sixers' second star, now might be the most opportune time.
All statistics courtesy of Basketball-Reference.