Joel Embiid's Amazing Response to Criticism from Charles Barkley and Shaquille O'Neal
When at his best, Joel Embiid has the potential to be one of the most dominant players in the NBA. But he isn't always at his best, and Shaquille O'Neal and Charles Barkley recently took him to task for this on an episode of NBA on TNT. O'Neal and Barkley pointed out that to reach the level of players like Anthony Davis, Giannis Antetokounmpo, Luka Doncic, and James Harden, Embiid would need to find a killer instinct and start playing more consistently and more competitively on a night-to-night basis.
Many superstars facing this type of public criticism would have just brushed it off as the media talking and not taken it too seriously. But Joel Embiid seemed to take the commentary to heart, and then he did something about it in his next game against the Boston Celtics.
Joel Embiid responds to the criticism from O'Neal and Barkley
Joel Embiid entered Thursday night's game against the Boston Celtics averaging 22 points and 12.4 rebounds per game. He's no slouch by any standards, and his 76ers team is still getting used to its new roster after making some major changes this offseason. But instead of making excuses or getting defensive, Embiid accepted the criticism in stride.
"Maybe they're right. Maybe. I do think they're right," Embiid said to the media. "I think I need to be more aggressive and just look to impose myself and look to dominate."
"I think the whole season I haven't done that, and you can see the way it has affected my efficiency and my stats," Embiid continued. "So I guess I need to go back to having fun and just dominating. But I get what they are saying, and I think they are right, man. I have to make a change."
Embiid did go on to say that the most important thing to him is winning, and that he's fine with a smaller impact on the offense if an opposing defense is giving more opportunities to his teammates instead. But overall, he understood the points that Shaquille O'Neal and Charles Barkley were making.
Responding in a big way against the Boston Celtics
On Thursday night, the 76ers handed the Boston Celtics their first home loss of the season, picking up a 115-109 upset on the road. The effort was fueled by a dominant Embiid, who racked up 38 points, 13 rebounds, and six assists as he led Philadelphia to victory.
"All of the stuff he has been dealing with he handled like an adult, with humility. And he responded in a dramatic way," Philadelphia coach Brett Brown said after the game. "He was dominant, was a leader and one of his best games as a Sixer.'"
"I like when I get criticized," Embiid said in a post-game interview. "For them to say I have the potential to be the best player in the world, and I haven't shown that yet, I need to play harder."
Where will Embiid and the 76ers go from here?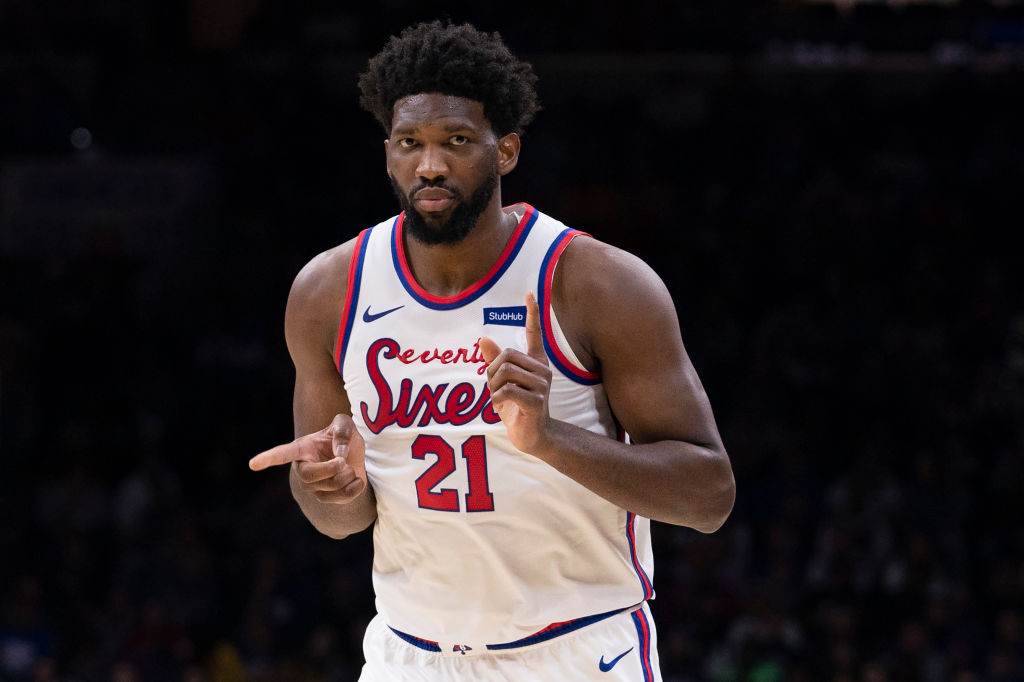 In a league that is built around the three-point shot nowadays, the Philadelphia 76ers built their roster to be big and strong down low instead of being built on great perimeter shooting. Philadelphia has the potential to be the biggest and strongest five-man unit in the game, but the team will only go as far as Joel Embiid and Ben Simmons will take it.
At 20-7 with a 13-2 run over their last 15 games, the 76ers will be a contender in the Eastern Conference when the postseason rolls around. If Joel Embiid finds his concentration or dominance slipping during the playoffs, perhaps all he'll need to do is pull up this video of O'Neal and Barkley grilling him to get back into this dominant mindset.