Why No One Will Win in the Joey Bosa-Chargers Contract Dispute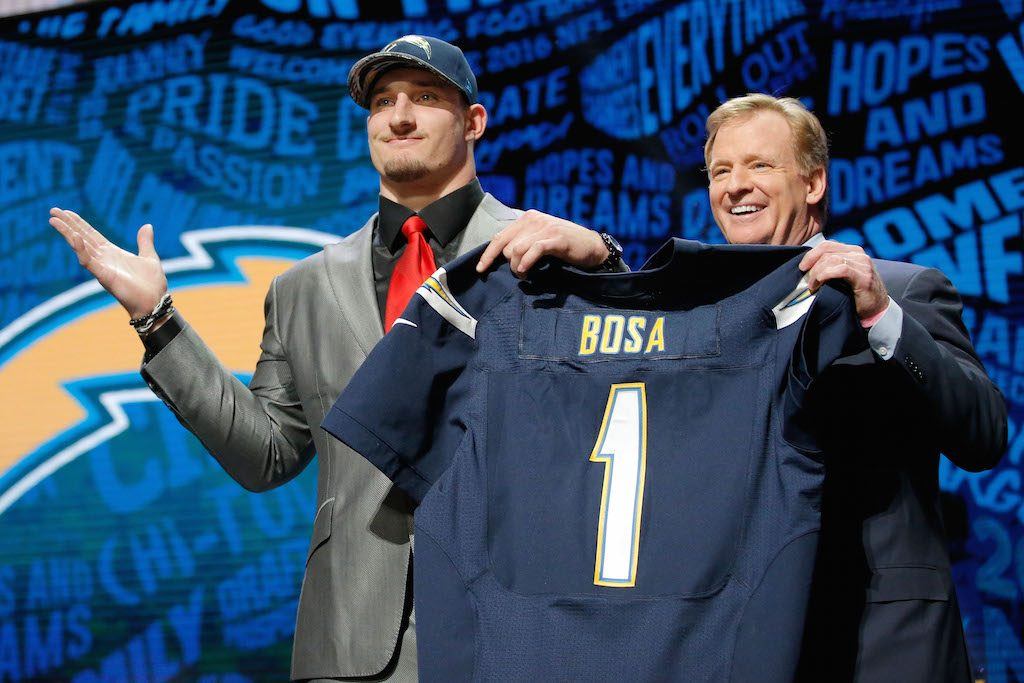 Contract disputes always have been, and always will be a part of doing business in the National Football League. For the first time since the new rookie wage scale was implemented as a part of the current Collective Bargaining Agreement between the NFL and the NFL Player's Association in 2011, we are witnessing a contract dispute between a highly regarded draft pick and the franchise that drafted him — and the end seems nowhere in sight.
This past April, the San Diego Chargers selected 21-year-old defensive end Joey Bosa with the No. 3 overall pick in the 2016 NFL Draft. Scouts and coaches have raved about the NFL potential of the 6-foot-5, 280-pounder out of Ohio State ever since he helped lead the Buckeyes to the 2014 College Football Playoff national championship. While the pick was somewhat surprising at the time (most experts thought the Chargers would go in a different direction), the addition of Bosa filled a major need, and his skill set made him a great fit in San Diego's defensive scheme.
As nearly all rookies do, Bosa took part in the Chargers' Organized Team Activities (OTAs) and rookie mini-camps. The 2014 Big Ten Defensive Player of the Year dazzled and drew stellar reviews, which included a few comparisons to three-time NFL Defensive Player of the Year J.J. Watt of the Houston Texans. Bosa was quickly justifying his lofty draft status. Unfortunately, following San Diego's rookie mini-camp in mid-May, we were all swiftly reminded that the NFL is still a business at its core.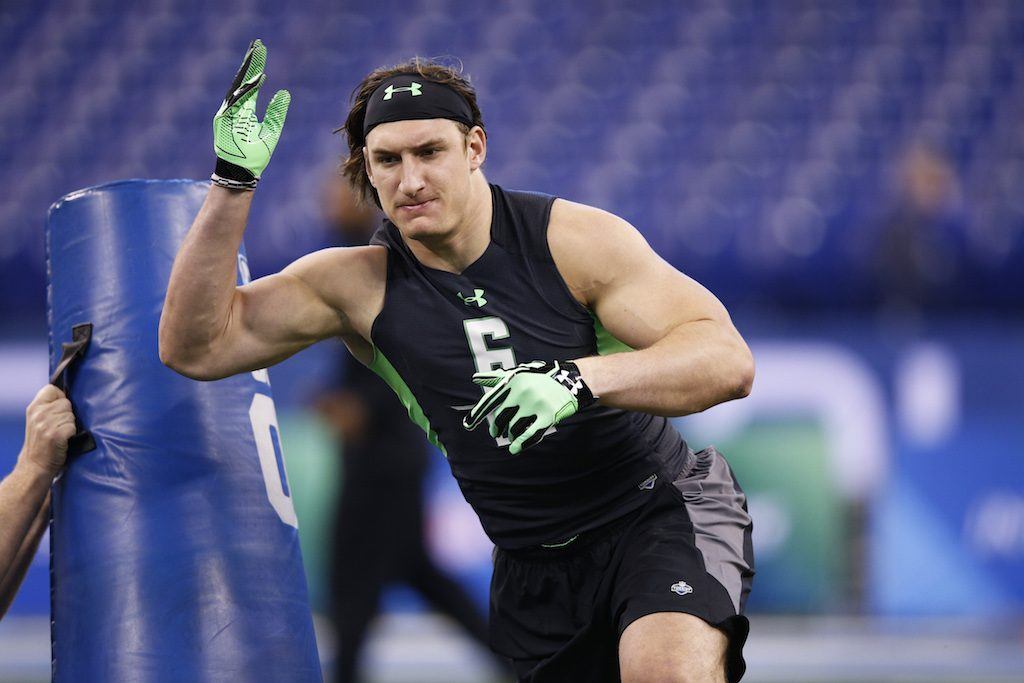 Bosa officially began his holdout when the Chargers gathered for their mandatory veteran minicamp on June 14, and he has been away from the team ever since. In what most people thought would be a simple and straightforward contract negotiation (as most rookie deals in today's NFL are), Bosa and the Chargers appear to be at a stalemate. San Diego's front office released the following statement shortly after Bosa missed the team's second preseason game against the Arizona Cardinals:
Our contract discussions and offers to the representatives of Joey Bosa have been both fair and structurally consistent with the contracts of every other Chargers player.

Our offer included:

An initial signing bonus payment that is larger than any player in the League has received in the last two drafts.
More money in this calendar year than every player in this year's draft except one (QB Carson Wentz).
The largest payment and the highest percentage of signing bonus received in the first calendar year of any Chargers' first-round selection since the inception of the current Collective Bargaining Agreement (2011).

We gave Joey's representatives our best offer last night, which was rejected today.  The offer that we extended was for Joey to contribute during all 16 games and beyond.  Joey's ability to contribute for an entire rookie season has now been jeopardized by the valuable time he has missed with his coaches and his teammates. Since Joey will not report at this time, his ability to produce not just early in the season, but throughout the entire season, has been negatively impacted.

As a result, we will restructure our offer since Joey will be unable to contribute for the full 16-game season without the adequate time on the practice field, in the classroom, and in preseason games.
This type of press release is unprecedented, and tells us that Bosa does not currently hold a contract offer from the Chargers of any sort. Later on that same day, Bosa's representative had this response:
It is unfortunate the San Diego Chargers have decided to manipulate facts and negotiate in the media.  The team surely is not strengthening its relationship with Joey Bosa by taking this stance and making their position public.

We have decided that we will not engage in public negotiations or discuss numbers and/or terms in this negotiation.

We will say, that it is ironic that the team now takes issue with the timing of Joey's arrival, since the Chargers unilaterally decided to remain silent for the first 14 days of training camp instead of replying in a timely fashion to the proposal we made on the eve of training camp on July 28th.

At this point, all we can do is continue to fight for a fair contract on behalf of our client, as we do for all of our clients.  The Chargers can focus on trying to sway public opinion, but our focus will remain on our client and securing a contract for him that is fair and consistent with his draft position.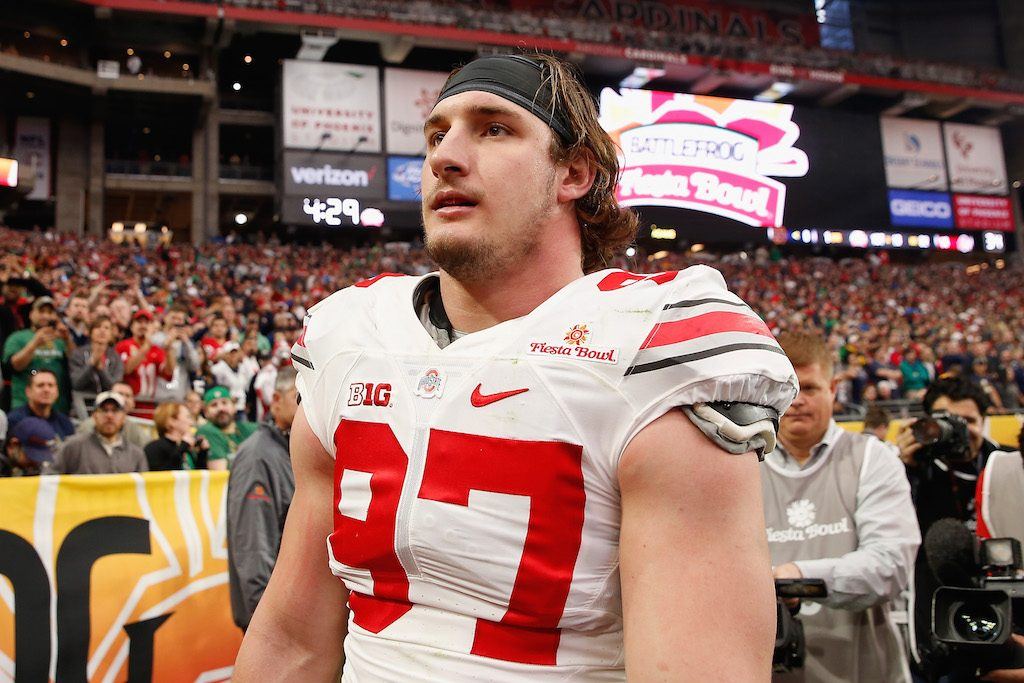 So, what exactly is the holdup in this contract dispute that has turned hostile over the last month? There are two factors at play here, and while both seem like easy fixes, neither side seems willing to budge. The first issue at hand is something called offset language. In simple terms, offset language would protect the Chargers from having to pay Bosa for the fourth year of his rookie contract in the event that they cut or trade him.
Without offset language, the Chargers could trade or cut Bosa and still be on the hook for the entire fourth year of his deal even if he were to land with another team, allowing the two-time All-American to collect paychecks from two franchises.
The second issue at hand is the timing of the payment of Bosa's signing bonus. The Chargers want to defer part of Bosa's signing bonus, reportedly by paying him part now and the other part in 2017. Bosa wants the entire bonus now. Bosa's camp has made it clear that they are willing to concede on one of the issues (which they will let Chargers decide on), but they will not give in on both. Meanwhile, the Chargers continue to be unwilling to bend on either contractual detail.
Based on what we know at this time, both sides in this nasty contract dispute look foolish. The Chargers appear to want to have their cake and eat it too; they are being more than a little unreasonable. Let's not forget, this isn't the first time they have been super stingy with a big-name player. Quarterback Philip Rivers' contract dispute lasted for most of his rookie training camp; Pro Bowl tight end Antonio Gates was suspended by the team for three games in 2005 following his holdout; and All-Pro safety Eric Weddle's contract dispute last year quickly turned ugly and ultimately resulted in him leaving the Chargers to sign with the Ravens this offseason.
At the same time, Bosa is the first rookie to have a holdout of this magnitude under the current CBA, and quite frankly, based on some of the comments his mother recently made, Bosa is coming across as a high-maintenance diva.
So, how will this situation play out? There are really only two realistic scenarios now that the Chargers missed their chance to trade Bosa (the deadline was August 9), and sign-and-trade deals aren't really possible in the National Football League. The most obvious resolution would be for Bosa and the Chargers to agree to a deal some time between now and the deadline for drafted players to sign contracts (the Tuesday after Week 10, which falls on November 15 this year). This is the most likely situation, but it is far from a guarantee with the way things are going.
The next option, which is the second-most likely scenario, would be for Bosa to choose to sit out the entire 2016 season. The Chargers would still hold his rights and have the opportunity to continue negotiating a contract up until the 2017 NFL Draft officially opens next spring. At that point, Bosa's rights would no longer belong to the Chargers, and the Fort Lauderdale, Fla. native would immediately become eligible to be selected by another team in the 2017 draft.
Our guess is that a deal will get done before November 15, and Bosa will be a Charger for at least the next four years. If not, he will likely become the first rookie to sit out an entire season due to a contract dispute since former Seattle Seahawks quarterback Kelly Stouffer refused to sign with the St. Louis Cardinals in 1987. As it stands, both sides are losing big. Bosa is missing valuable time and will have to play a serious game of catch-up when/if he signs. The Chargers are yet again coming off as cheap; something that will not go unnoticed by future draft prospects, potential free agents, and their representatives.