Joey Votto Just Sent a Stern Message To the Entire MLB, Called the Cincinnati Reds a 'Nightmare'
After six straight losing seasons, Joey Votto and the Cincinnati Reds have clinched a spot in the MLB playoffs. This comes after a pretty miraculous run as they started the 2020 MLB season really, really slow, but are now in a great spot to go on a deep postseason run. Recently, following the game where the Reds clinched their spot, Votto sent a stern message to the entire MLB and called the Reds a "nightmare."
The Cincinnati Reds spent a bunch of money in the offseason
For years, the Reds have been a losing organization. Prior to this season, they had only made the playoffs three times since 1996. They had also not been in the postseason since 2013 and had had six straight losing seasons, dropping 90 games or more in four of those seasons.
However, during the 2019 season, and during this past offseason, the Reds started dropping some money and making some trades to finally improve their team.
Among the first big moves was acquiring pitcher Trevor Bauer from the Cleveland Indians, as Bauer is now a Cy Young award candidate for the Reds this year. Then in the offseason, the Reds added Mike Moustakas, Shogo Akiyama, Nick Castellanos, and Wade Miley.
According to the Cincinnati Enquirer, the Reds committed $165 million in the offseason, which was more than they had spent in the last 10 years combined.
They miraculously made the playoffs after an awful start
Expectations were high for the Reds heading into the season. However, it just seemed like their big signings weren't going to work out. They ended up starting the season 20-26, and it looked like they were going to miss the playoffs yet again.
However, in their last 12 games, the Reds have been on fire. Cincinnati has won 10 of its last 12 games and now has a 30-28 record. Their bats have been on fire during that stretch too. The Reds have ultimately scored six or more runs in seven of those games.
Cincinnati's winning streak led to the Reds clinching a spot in the playoffs with a win over the Minnesota Twins on Sept. 25. That means that in two weeks, the Reds went from having the fourth-worst record in the National League to now being in the playoffs, per the Enquirer.
"Every team goes through tests and challenges," Reds manager David Bell said, according to the Cincinnati Enquirer. "It seemed like we had a lot of them. Our team never gave up. It's easy to say that, but when you live it and watch it happen, it's pretty special when things aren't going your way, and you just stay after it and continue to believe in it, believe in each other."
Joey Votto sent a stern message to the entire MLB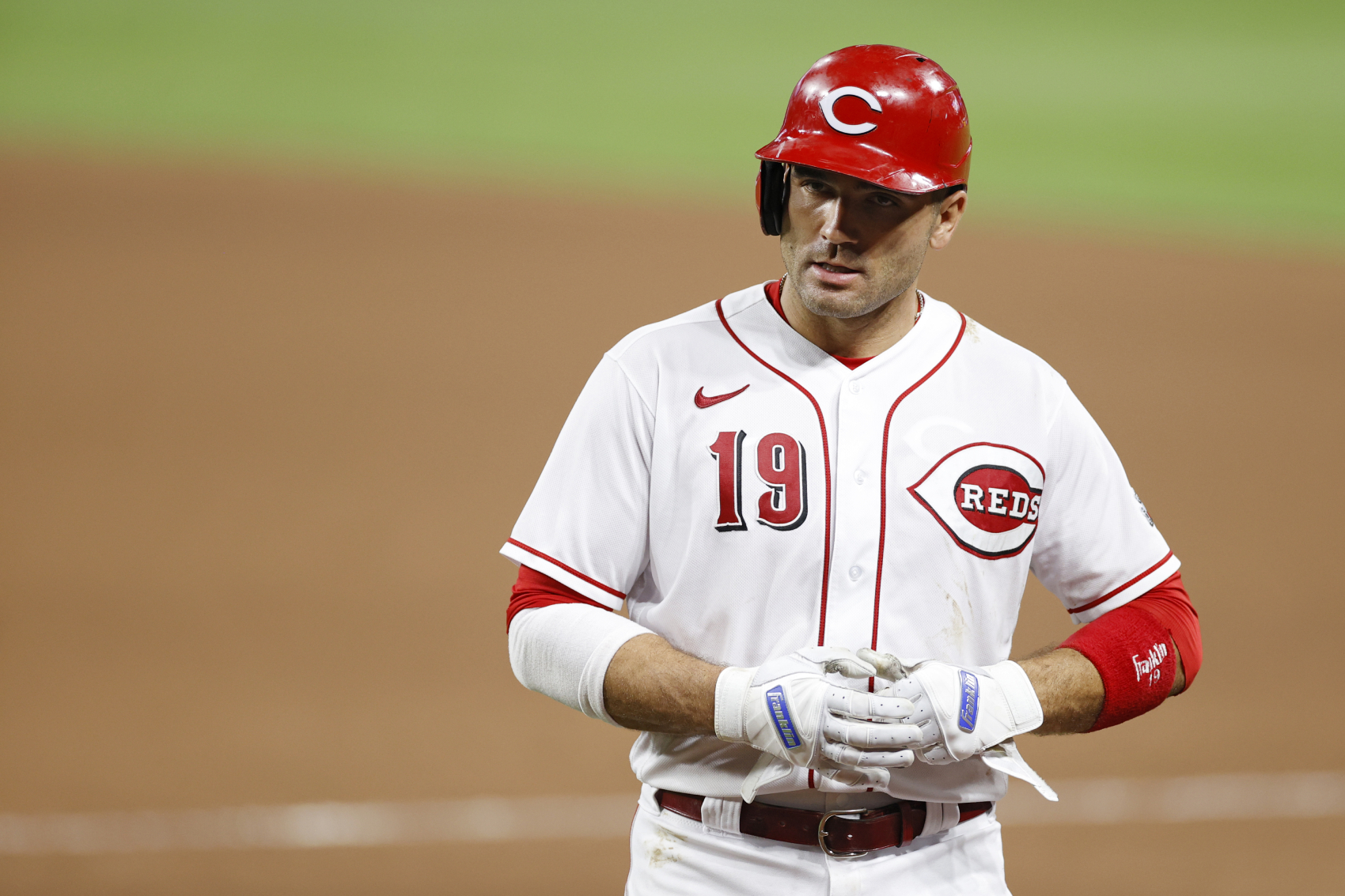 Now that they are finally clicking, the Reds have all the pieces to go on a deep playoff run. They have six batters with seven or more home runs in Eugenio Suarez (15), Nick Castellanos (14), Jesse Winker (12), Joey Votto (11), Mike Moustakas (8), and Freddy Galvis (7).
Cincinnati also has three incredible starting pitchers. Trevor Bauer is 5-4 with a 1.73 ERA, Sonny Gray is 5-3 with a 3.73 ERA, and Luis Castillo is 4-5 with a 2.86 ERA.
With all of these weapons, Votto has a stern message for the rest of the MLB.
"I think we're a f****** nightmare, and I think everybody knows that," Votto said, according to Fox Sports Cincinnati.
Whether the Reds go deep in the playoffs or not, Votto does have a point. No team should want to face the Cincinnati Reds right now.
Stats courtesy of Baseball Reference and MLB.com