John Calipari's All-Time Team: Who Would Be the Starters?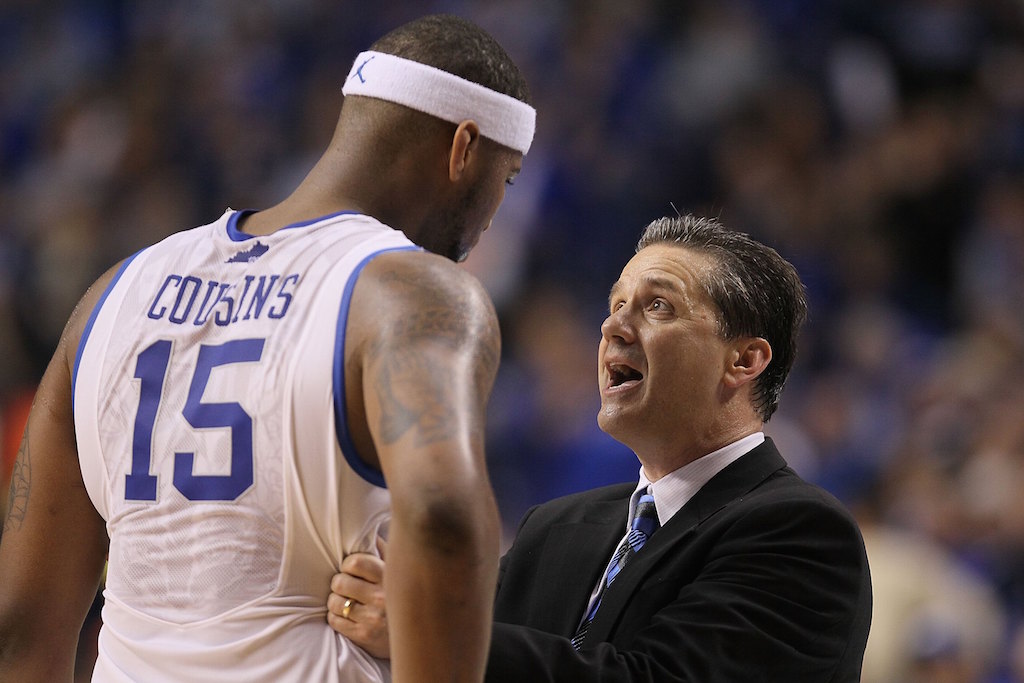 There are certain coaches whose names always get mentioned whenever there's a vacancy in the NBA. As far as college coaches are concerned, the one whose name is called more than others is John Calipari. While it may be the dream of many NBA owners and executives to lure Coach Cal back to the pro ranks, we happen to believe there's no reason for him to leave Kentucky. Not even if he's presented with a blank check. After all, why take a job in the NBA, when you can continue to coach the best young prospects in the country?
Some may look at Calipari's setup at Kentucky as the ultimate "one and done" factory, but we just see a place that provides the top recruits in the nation the perfect environment to prepare them for the next level. And if you look at his overall track record, that's exactly what Coach Cal has done for the majority of his time on the bench. He gets the best, and then he gets them ready to play against the best in the world. Which is why plenty of young talent continues to flock to Lexington.
While it's no secret that Calipari has coached boatloads of superstars, some of these individuals still manage to stand out among the rest. With that in mind, if we were tasked with trying to create an "All-Time Calipari Team," here are the individuals who would crack the starting lineup.
Backcourt: Derrick Rose, guard, Memphis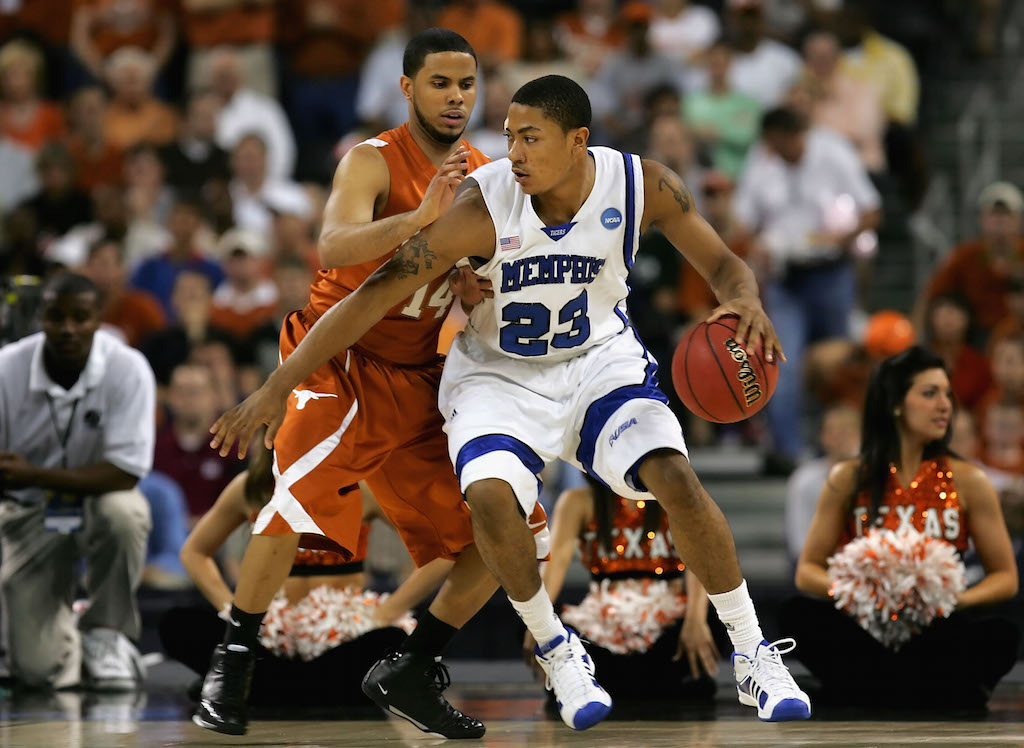 Derrick Rose only played one year at Memphis, but it didn't take long for folks to see that he was special. During the 2007-08 season, Rose averaged 14.9 points, 4.5 rebounds, 4.7 assists, and 1.2 steals per game. He shot 47.7% from the field and knocked down 71.2% of his free throws. In the end, however, it was his athleticism, explosiveness, and incredible ability to not only get to the rim, but make acrobatic shots while drawing contact that had NBA executives salivating over his potential. Rose was unable to win a national title during his lone season with the Tigers, but his overall "wow" factor was enough to make him the No. 1 overall pick in 2008 NBA draft. We know Calipari had to love that one.
Backcourt: John Wall, guard, Kentucky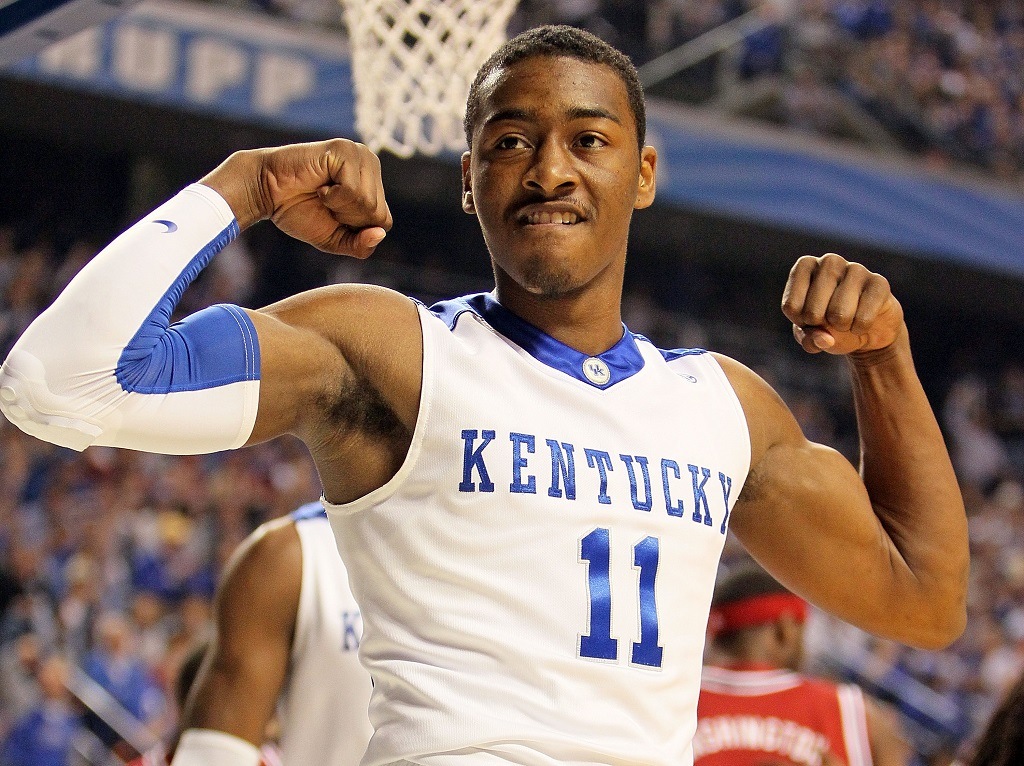 John Wall graced Lexington with his presence for just the 2009-10 season, yet he most certainly left an impression. That year, Wall averaged 16.6 points, 4.3 rebounds, 6.5 assists, and 1.8 steals per game. His play was so dynamic that he was named SEC Player of the Year, won the 2009-10 Rupp Trophy, and earned First-Team Consensus All-American honors. Like the guard mentioned before him, it came as no surprise when Wall was selected as the No. 1 overall pick.
Frontcourt: Anthony Davis, forward, Kentucky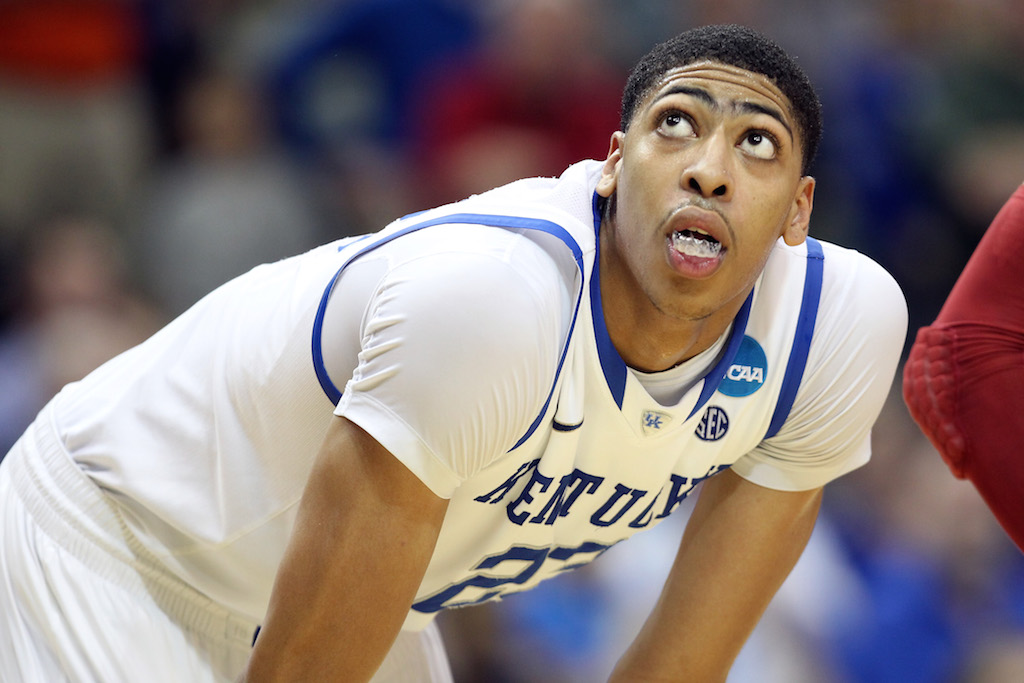 To some, Anthony Davis is simply known as "The Brow." To us, the 6-foot-1o forward was one of the best two-way big men we've ever seen at the collegiate level. In his only year  — 2011-12 — at Kentucky, Davis decimated the competition at both ends of the floor, averaging 14.2 points, 10.4 rebounds, and 4.7 blocks a night.
He earned conference player of the year honors, was named the AP Player of the Year, won both the Naismith and Wooden Awards, and was named the Most Outstanding Player of the 2011-12 NCAA Tournament. More importantly, this First-Team Consensus All-American helped Kentucky win the national championship, thus allowing Calipari to cut down the nets for the first — and only — time in his career. We could tell you when he was drafted, but we have a feeling you already know the answer.
Frontcourt: DeMarcus Cousins, forward, Kentucky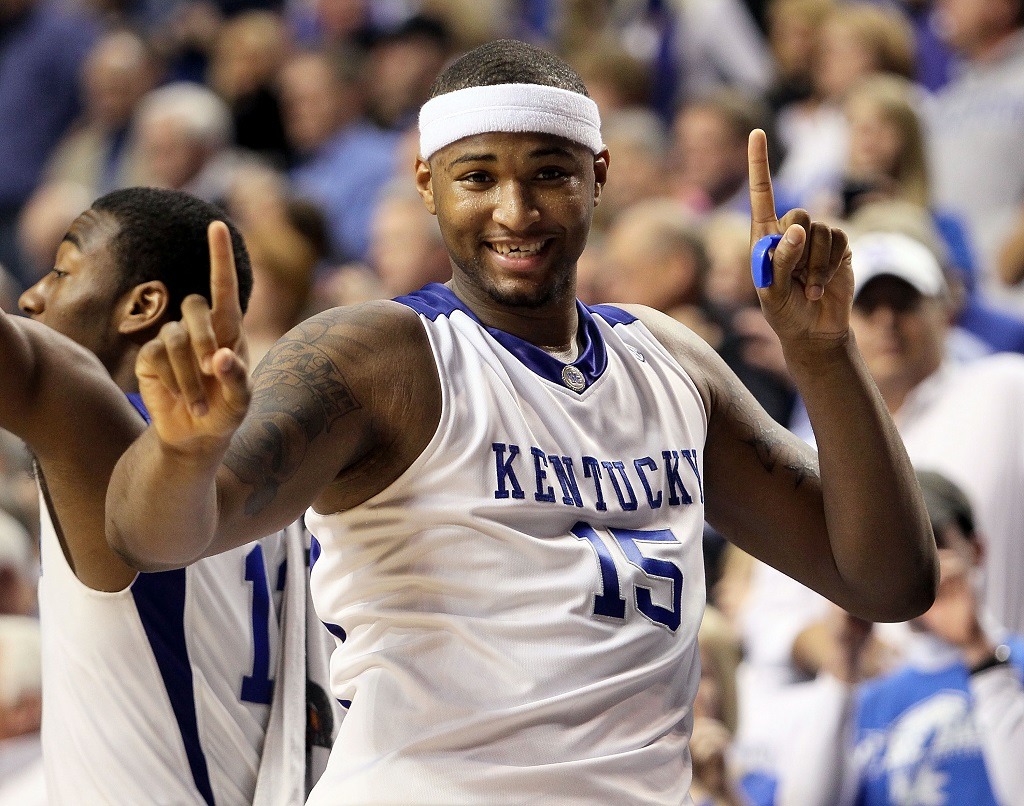 Before DeMarcus Cousins became one of the best bigs in the entire NBA, the man they call "Boogie" was overwhelming the opposition at the collegiate level. During his lone season, 2009-10, at Kentucky, Cousins averaged 15.1 points and 9.8 rebounds in 23.5 minutes, while shooting 55.8% from the field. He led the conference in many categories, including two-point field goals, total rebounds, total rebound percentage, and defensive rating. On top of that, DMC also had the best player efficiency rating (PER), 34.2, in both the SEC and the entire NCAA. For his efforts, Cousins was named Second-Team Consensus All-American.
Frontcourt: Marcus Camby, center, UMass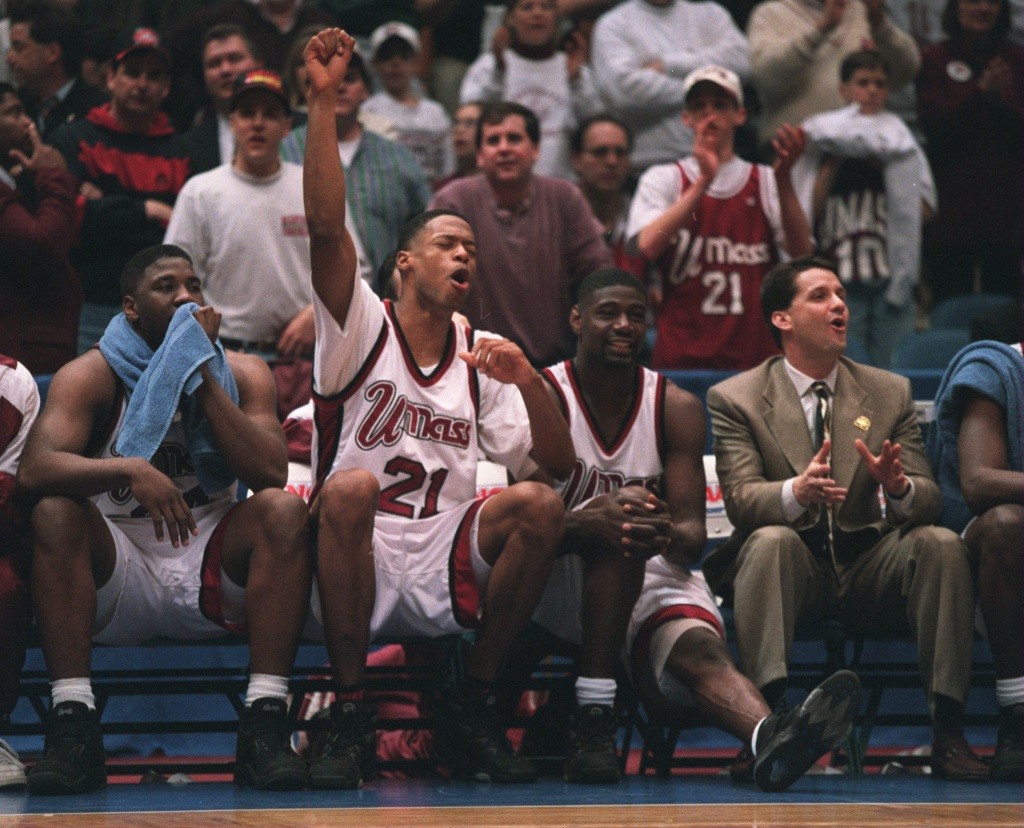 To fill the final spot on our list, we're going back to Coach Cal's UMass days, to a time when a center by the name of Marcus Camby was taking the college basketball world by storm. While Camby was a consistently great in each and every one of his seasons with the Minutemen, it was during his 1995-96 campaign that he truly distinguished himself as one of the greats.
That year, Camby averaged 20.5 points, 8.2 rebounds, and 3.9 blocks per game. He was selected as a First-Team Consensus All-American, was named the AP Player of the Year, and won both the Wooden and Naismith Awards. In a career filled with coaching great players, we'd have to say that Camby was Calipari's first real star. And trust us, that says something.
Statistics courtesy of SR/College Basketball.