John Daly's 4 Divorces Forced Him to Take a Huge Financial Hit
In the world of golf, there's never been a player quite like John Daly. The mullet-sporting, cigarette-smoking, alcohol-guzzling, gambling-addicted golfer earned every bit of his "Wild Thing" nickname. Known for his meltdowns and inconsistent play as much as his powerful swing, he managed to win two major championships.
When it came to his love life, however, Daly has come out the loser almost every time. He's been married and divorced four times. Now, the 54-year-old is in the midst of a years-long engagement. Let's look at Daly's four marriages and their financial tolls.
John Daly's first two divorces
Daly's first wife was Dale Crafton, a hand model from Arkansas. Daly met her while he was playing golf at the University of Arkansas. The two were married in 1987 when Daly was just 21. Crafton convinced Daly to move to her hometown of Blytheville, Arkansas, where he found himself incredibly unhappy.
At the time, Daly was still trying to make it into the PGA Tour. The pressures of professional golf coupled with the boredom of small-town life proved too much for the couple, who divorced after just over two years, in 1990. By that point, Daly had already developed the alcohol and gambling problems that continued dogging him for most of his professional career.
Just two months after divorcing Crafton, Daly met his second wife, Bettye Fulford. Right from the start, reports The Baltimore Sun, their relationship was a rocky one. At one point, when Daly found out that Fulford was 10 years older than he thought, and that she had a 13-year-old son, the two broke up. They subsequently got back together and married in 1992.
Soon thereafter, Fulford gave birth to Daly's daughter, Shynah Hale. In December 1992, however, their relationship made headlines, reports the New York Times. Daly faced third-degree assault charges for throwing Fulford against a wall. Fulford ultimately chose not to pursue charges, and somehow the marriage continued on until they finally divorced in 1995.
Marriages three and four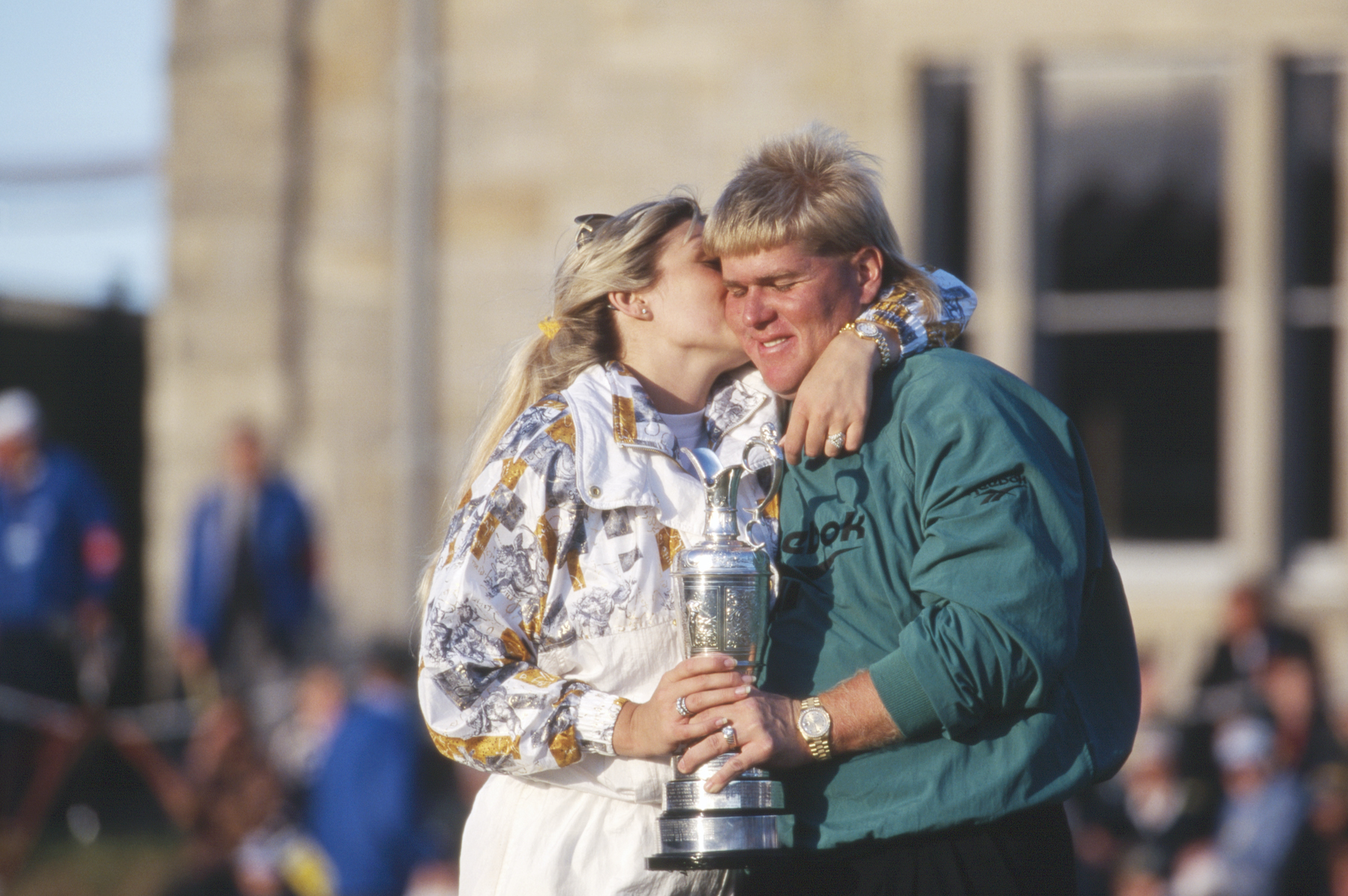 Daly's third marriage was to a woman named Paulette Dean, whom he had briefly dated while on a break with his second wife. Once the divorce was complete, Daly and Dean got back together and married. With Dean, Daly had another daughter Sierra Lynn. Yet the marriage was no less tumultuous than those that preceded it, and after four years of fighting, they divorced.
Daly's next marriage was to a 25-year-old car saleswoman from Memphis Tennessee, Sherrie Miller. Soon Daly had broken up with Chandler and moved in with Miller, who he married in July 2001. In July 2003, Miller gave birth to Daly's first and only son, John Patrick Daly II. The young Daly Jr. has recently made headlines for his own promising golf game.
Daly and Miller's marriage hit the skids in 2007 when the couple got in a fight at a Memphis restaurant. Daly came away from the incident with ugly scratches on his face, reports ESPN, claiming that Miller had assaulted him with a steak knife. The two soon separated, with a divorce following in 2010.
Nobody knows the exact amount that Daly's four divorces have cost him, but the number is likely astronomical. That said, it probably pales in comparison to the more than $55 million that he's lost as the result of gambling debts.
Daly's current fiancée
Compared to his four failed marriages, Daly's current relationship actually seems to be working out. He met and started seeing Anna Cladakis in 2007, during his separation from his fourth wife. At the time, Cladakis was working as a promotional director at Hooters. Daly officially proposed to Cladakis in 2014, although it seems they still haven't officially tied the knot.
Maybe that's a good thing, considering Daly's past failures in the marriage department. From all appearances, he and Cladakis have a strong relationship. She often caddies for him during golf tournaments. The two travel around to various tournaments in Daly's souped-up RV. Every year during Masters week, they even set up shop outside of a Hooters to sell merchandise.