John Daly's Arkansas Upbringing Perfectly Explains His Rebellious Golf Career
Jim and Lou Daly welcomed their third child, John Patrick Daly, into the world on April 28, 1966, in Carmichael, California. When little John was four years old, they moved to Arkansas. His father traveled frequently for work. When he was home, he worked odd hours as an engineer building and repairing nuclear power plants.
John and his older brother and sister were often forced to entertain themselves. He found golf at the age of four when his dad gave him two cut-off golf clubs, and he loved it immediately.
John Daly's childhood in Arkansas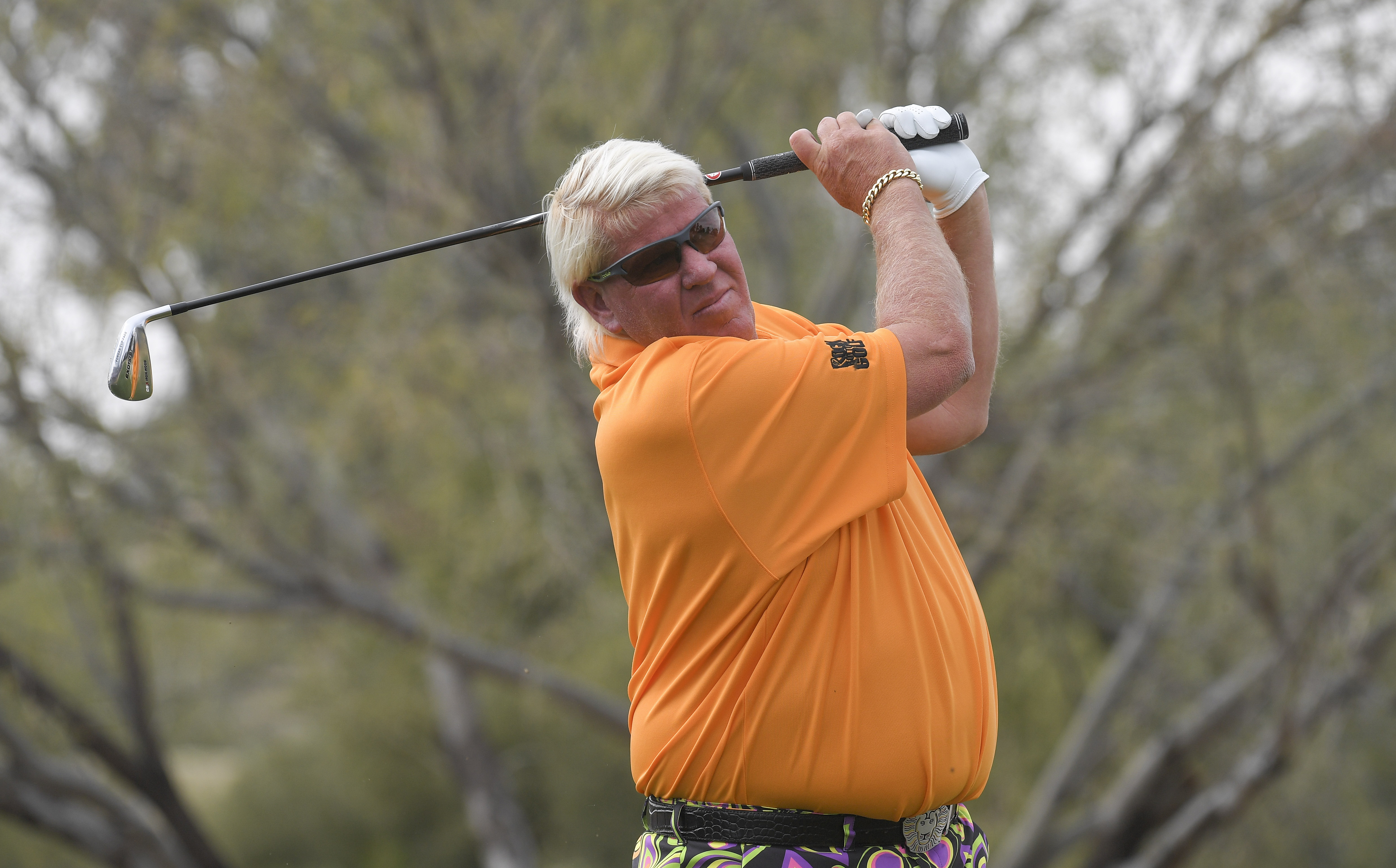 RELATED: Tiger Woods Finally Shows Fans Exactly How He Practices Golf at Home
Settling in Arkansas, the Dalys family home was near Bay Ridge Boat and Golf Club, a nine-hole golf course. On this course, John found his passion. And golf fits his personality well. As a young child, John had few friends. But he could play golf alone or fall in with a group needing a fourth.
Growing up, John idolized Jack Nicklaus and worked to mimic the pro's game. Hitting perfect shots on every swing was his biggest challenge. Perhaps the most unconventional aspect of John's golf game is his legendary backswing. John developed his "grip it and rip it" style at an early age and it's served him well.
John's family moved to Locust Grove, Virginia, in 1978. There, he played the course at Lake of the Wood Country Club. By now, he was driving the ball farther than most adult men using golf balls he retrieved from water hazards. At the age of 13, John won the men's championship at Lake of the Woods. It prompted club members to institute a minimum age requirement to enter the tournament. 
John's high school years
John's family moved to Zachary, Louisiana, prior to his entry into ninth grade. John played baseball and football in addition to golf in his early high school years. By his junior year in 1983, reports ESPN, the family had moved to Jefferson City, Missouri.
Baseball was the first sport to lose John's interest as he began to think more about playing professional golf. He showed promise on the gridiron as well as the links, earning letters in both sports.
As a punter and place-kicker, John played for Helias high school, winning the 1983 Missouri state football championship. He still holds several Helias kicking records. John led the Helias golf team to the 1983 Missouri state championship and won the 1983 Missouri State Amateur Championship.
John finished his senior year in high school back in Dardanelle, Arkansas, living with his older brother Jamie. With little supervision, his grades began to slip but his golf game held steady. John won the 1984 Arkansas State Amateur Championship. There, he met Rick Ross who became instrumental in his golf career.
Daly's pro golf career
Leaving college without graduating, John turned pro in the summer of 1987. His first pro victory came at the 1987 Missouri Open. At the 1989 U.S. Open, John's first cut in a major occurred.
Then, in 1991, he won his first PGA Championship at the Crooked Stick Golf Club near Indianapolis. (This occurred after driving all night to claim an alternate spot vacated by Nick Price due to the birth of Price's child. John's career in the '90s and 2000s is littered with stellar performances and crushing meltdowns fueled by alcohol and anger.
John Daly's demons
RELATED: Charles Barkley's Dark Past Involves Way More Than Just Gambling
John's relationship with alcohol began with his first beer at the age of eight. It continued with sipping his parents' homemade wine. But a 14-year-old John had his first sip of his father's whiskey at his sister's wedding. It became his drink of choice.
Drinking and poor class attendance caused him problems throughout his time at the University of Arkansas. This also led to a lackluster college golf career. Gambling became another demon that's cost him a fortune. In Daly's 2006 autobiography, he claimed he's lost $50- to $60-million. This includes a $1.65 million one-night bender at the Wynn Casino in Las Vegas.