John Daly's Greatest Accomplishments Both Took Place Nearly 20 Years Ago
John Daly beats to his own drum and battles his own demons. Known as much for his off-course shenanigans as for his driving ability, Daly has always been a talented golfer. While he's getting older, he has two major career moments most pro golfers would die for. No amount of hard living can erase what he's achieved under incredibly challenging conditions. 
So what are the two accomplishments from Daly's career he must be most of? Let's look at his wins at the 1991 PGA championship and the 1995 Open. 
John Daly's 1991 PGA championship victory
RELATED: How John Daly Once 'Freaked Out' a 13-Year-Old Tiger Woods
According to the CBS Sports recap, Daly's 1991 PGA championship win was inexplicable. Leading up to the event, Daly had 23 career starts and missed the cut a whopping 11 times. It was his first time playing the course (named Crooked Stick in Carmel, Indiana). Against all odds, Daly shot 12-under par for the entire tournament and took home his first of two major victories. 
How dominant was Daly's win? Consider this: He was nearly penalized two strokes when his caddy brushed the green with the flagstick. Even if Daly was penalized, he still would've won comfortably. 
Daly's 1995 Open championship win
Daly's other banner moment came at the 1995 Open championship in Scotland. It was the 126th Open, and Daly wasn't exactly coming off a hot streak. He'd had only two PGA Tour wins in the prior three seasons leading up to it. While fans always knew Daly for his powerful drives, St. Andrews has always been one of the tougher courses to play.
It didn't present much of a problem for Daly that year, however. Daly tied for the lead after shooting five-under-par in the first round. He took the lead with a score of 71 on the second day. On Saturday he had a misstep, falling four shots behind the leader. He returned with a solid 71 on Sunday.
Constantine Rocca nailed a 65-foot shot to birdie on 18, leading to a playoff. Despite the tests, Daly responded. He won by four strokes after the playoff, taking home his only career Open championship. 
What's next for John Daly?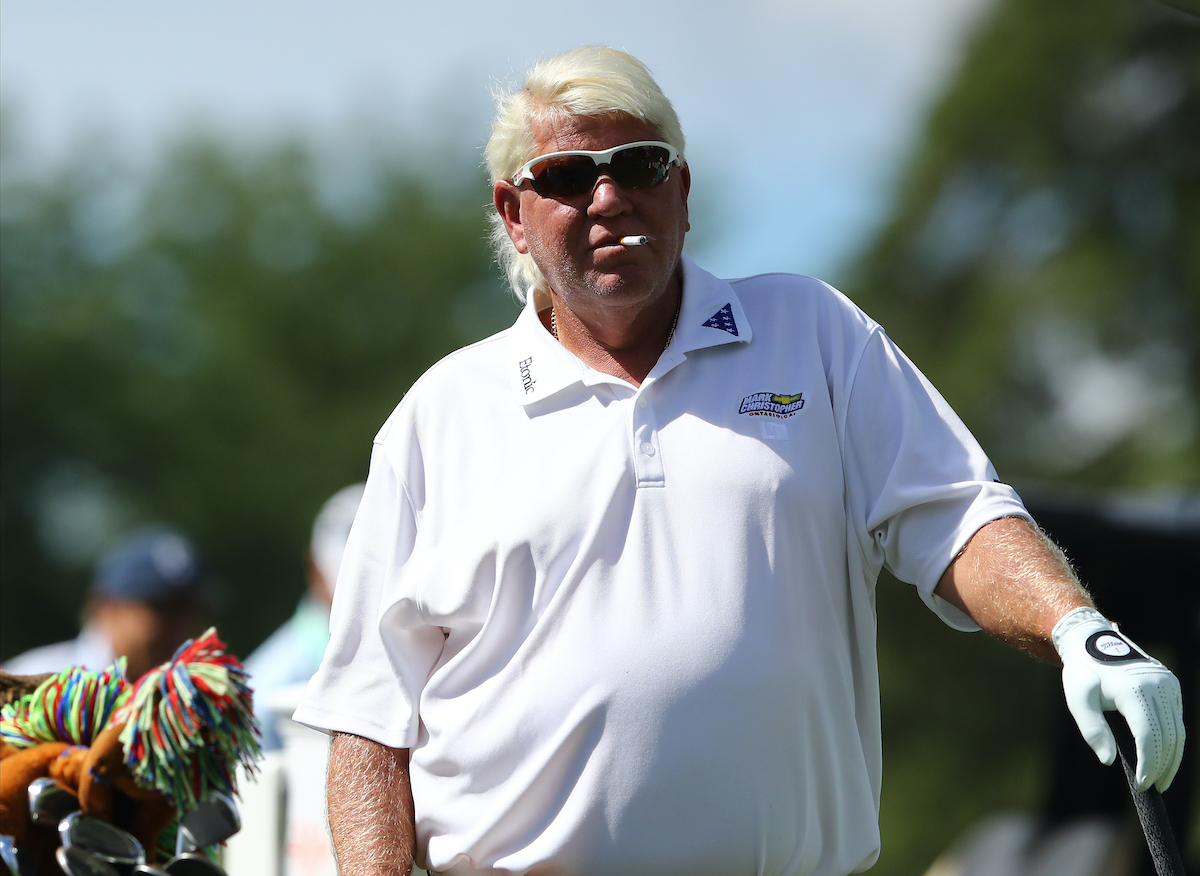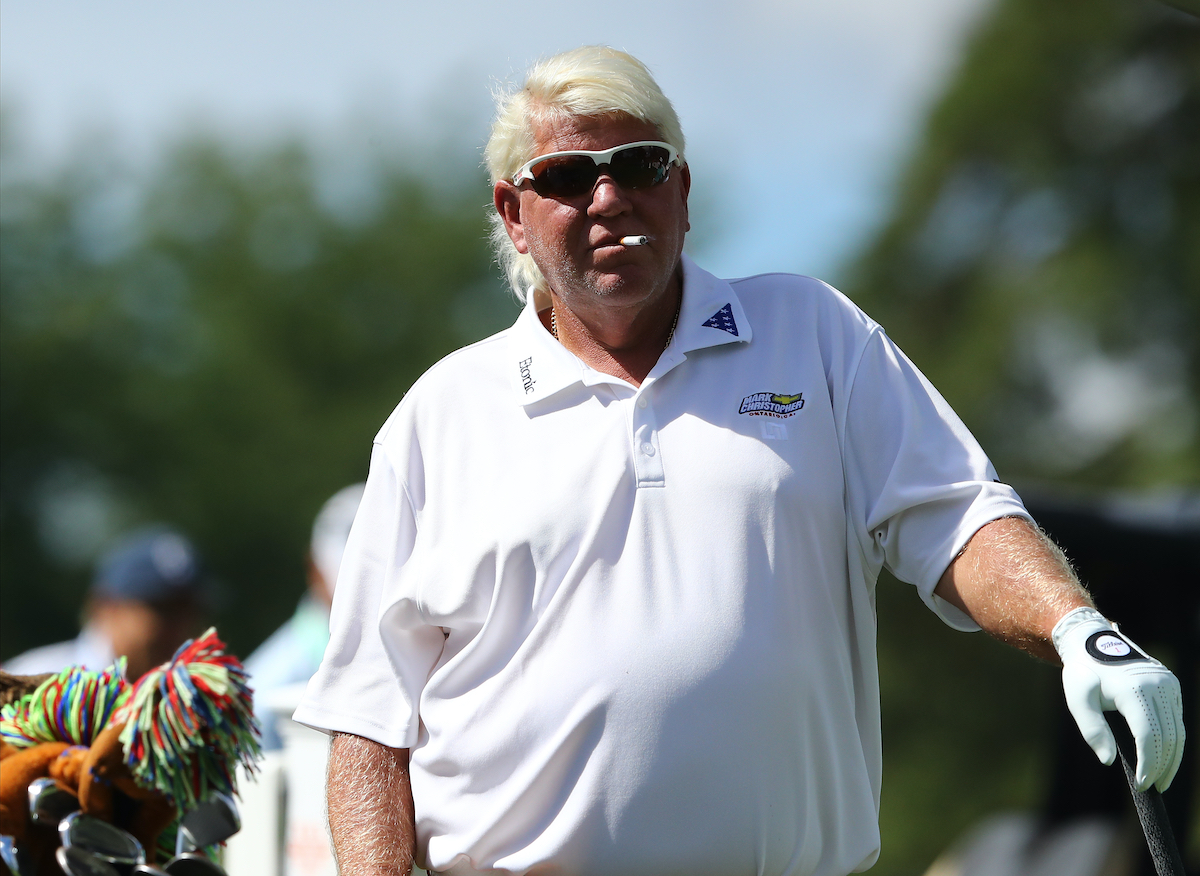 Daly hasn't had a major victory since 1995. He's struggled with multiple vices in the ensuing few decades. According to NBC Sports, Daly regularly plays on the PGA Champions Tour, formerly known as the senior tour. Last year, the PGA approved him to play at the U.S. Open in a cart due to arthritis in his knee. Daly wanted to play in the event and his knee left him no other alternative: 
"The whole thing [stinks] … Florida sends me a handicap sticker when I'm there. It's embarrassing. But I can't walk more than six holes before the whole knee swells up, and then I can't go anymore."
While Daly's health problems are unfortunate, it's great that he can still get on the course. He may have made some controversial choices in his life, but he's still a popular figure. It's highly unlikely Daly will ever win a major again, but maybe that doesn't matter. Just having the ability to play in front of his fans might be enough for the dynamic Daly.