John Elway Built a Shockingly High Net Worth After His NFL Playing Days
John Elway is one of the best quarterbacks in NFL history of the NFL, but his success off the field may be just as impressive. Not only has he been a successful general manager for the Denver Broncos, but his investment opportunities took his NFL earnings and kept the money flowing two decades after retirement.
Now, Elway serves as a poster child for what can happen when a pro athlete is smart with their investments. 
John Elway on the field
Elway spent the entirety of his 16-year NFL career with the Broncos and helped make the team something special. He led Denver to five Super Bowls during his tenure — a feat only been done by Tom Brady since.
Elway might not have had the most accurate arm in history, but he was able to use his tools and will the Broncos to victory for most of his career. (He only had two losing records in his career.) When Elway retired in 1998, he did so hoisting his second-straight Super Bowl trophy at the end of a career that saw him throw for 51,475 yards, 300 touchdowns, 226 interceptions.
He might not have been the most fundamentally sound quarterback ever, but the results spoke for themselves. To this day Elway is a god to Broncos fans everywhere. His years since football have helped make him bigger than any sport, however. 
Elway's other careers
While Elway is still making football money thanks to a five-year deal he signed in 2017 that pays him just short of $4 million a season, reports the Denver Post. However, since his retirement in 1998, Elway has learned to become as savvy a businessman as he was a football player. His interests are far-reaching. 
Elway also had to learn that the business world has no guarantees. In 2000, Elway invested $15 million into a Ponzi scheme orchestrated by a man named Sean Mueller. The scheme saw some returns, but it also came out that Mueller used some of Elway's money to pay off other debts. To add insult to injury, the same sum he paid Mueller could've bought him a stake in the Broncos. Eventually, as ESPN reports, this would've paid him nine-figures. 
Elway's greatest successes come from his holdings in the worlds of food and cars. Following in the footsteps of other NFL personalities, Elway owns four steakhouses in Colorado called Elway's, which are a staple to the Colorado restaurant scene. Although he relied on his name for those steakhouses, Elway's model for success has more to do with hiring the right people.
"I've always relied on the product we're selling and our people that are doing it, our managers, our operators, and they're the ones that carry the torches as far as philosophy," Elway explained to the Associated Press per The Street.
On top of the restaurants, Elway has found success in the car industry. Hw owns a large number of Toyota, Chevrolet, and Chrysler dealerships. He also helped fund the start-up, Vroom. 
What is John Elway's net worth?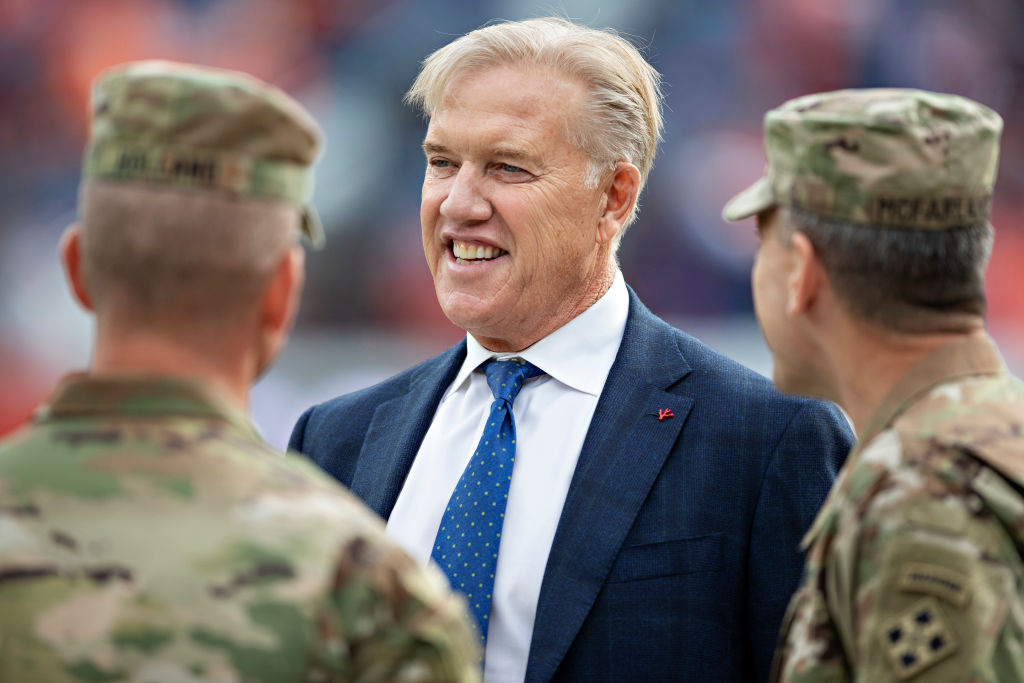 Elway didn't luck into his fortunes. He made sure, especially after losing that initial money, he surrounded himself with people who knew the trade and could get him the money he sought. 
"If you don't know what you're getting into, find someone who knows," Elway told Chase Bank in an interview. "Find a partner you can trust who knows the business and can teach you the business." Elway made over $45 million as a player and has added to that as a general manager. However, most of his wealth has come from his other investments.
According to Sportskeeda, he is now worth over $145 million. Not every player must be a story of someone who lost it just because they hit some snags. Elway is a testament to this, and if others took his advice, perhaps another generation of NFL players-turned-entrepreneurs could see success.