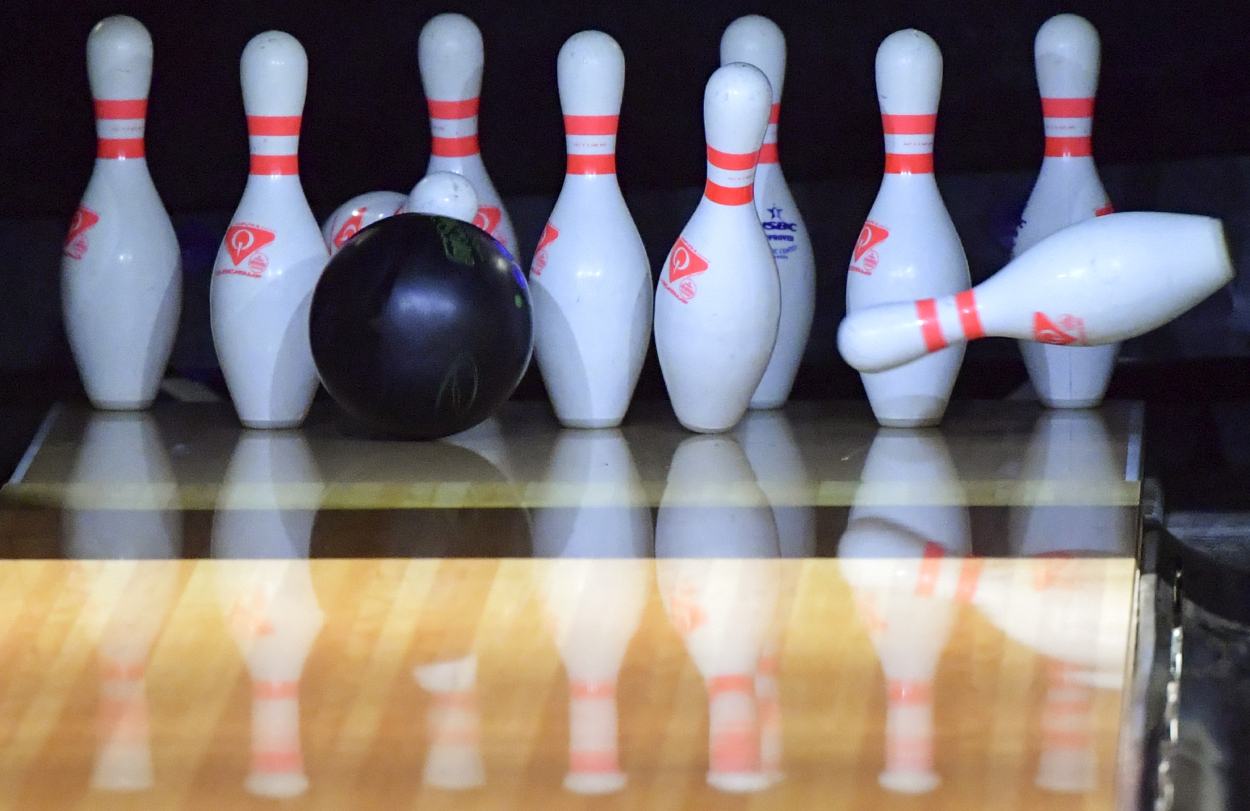 John Hinkle, NCAA Bowling Champ, Stunningly Rolls Perfect Game With Dad's Ashes Inside the Ball
John Hinkle recently rolled a perfect game with a ball that contained the ashes of his late father.
This wasn't your ordinary 300 game for former NCAA bowling champion John Hinkle. Perfect games aren't ordinary for anyone, but Hinkle has had his fair share of them. This one, however, was special. Hinkle's late father, John Hinkle Sr., had introduced him to the sport and the younger Hinkle honored him by putting some of his ashes inside the ball. The result was a stunning sports moment.
John Hinkle was a two-time NCAA bowling champion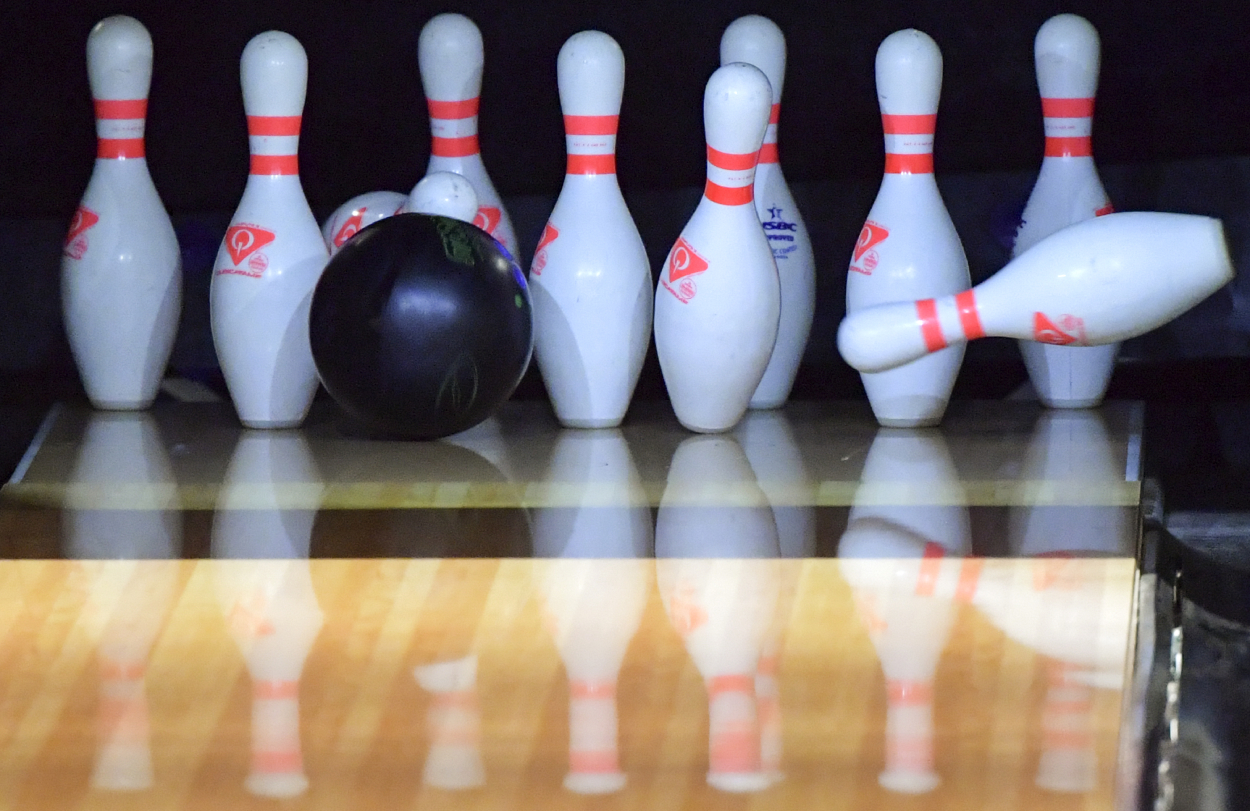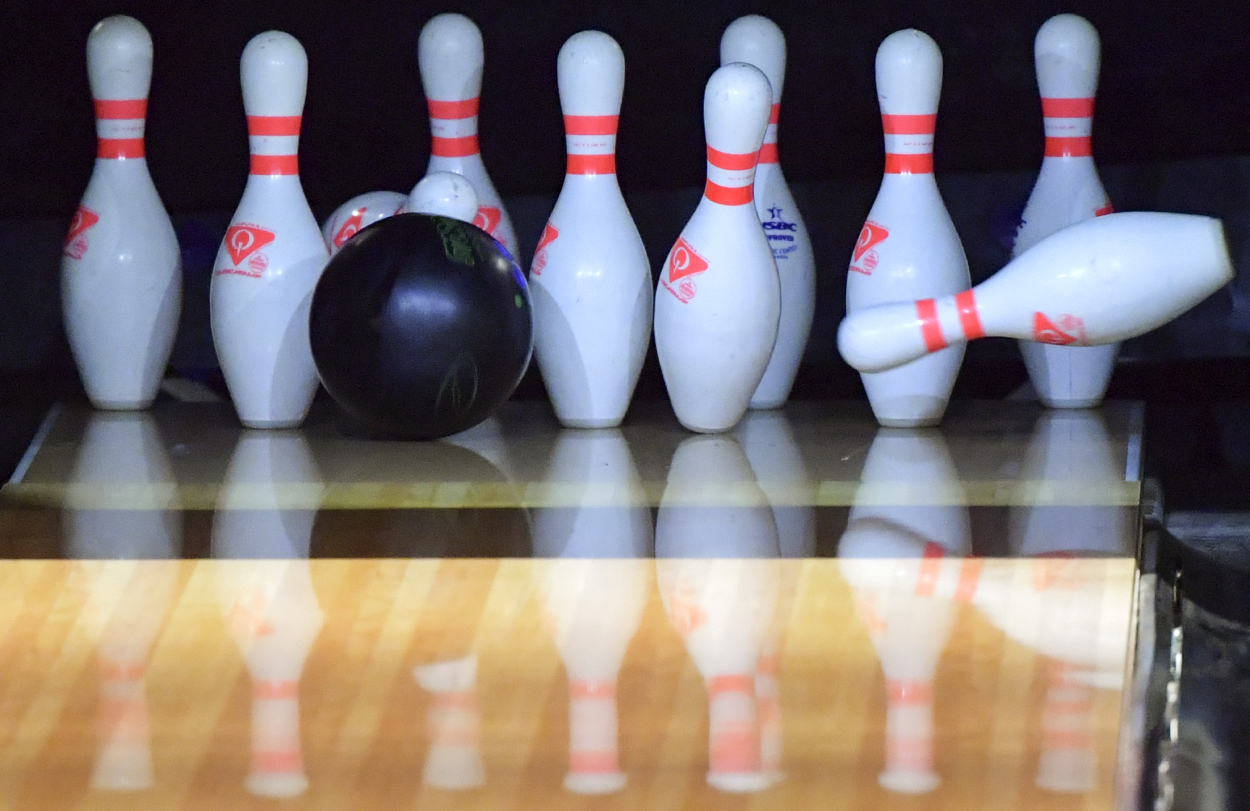 John Hinkle is 39 years old. He was a two-time NCAA bowling champion when he attended Western Illinois University. Hinkle is a Peoria (Illinois) Public Schools counselor who still has his passion for bowling. And he's still pretty good at it.
Hinkle and his brother Joe were introduced to the sport by their late father, John Hinkle Sr. John and Joe have been on the same bowling team for many years. John Hinkle said he's rolled numerous 300 games throughout his career, losing track of exactly how many.
For the Hinkles, bowling has always been a big part of the family. They were introduced to the sport at a young age, and they spent countless nights in bowling alleys as youngsters as their parents were participating in adult leagues. John Hinkle Sr. died in 2016.
Hinkle wanted to honor his late father
Growing up, John Hinkle was a traditional bowler. He used the typical three-finger bowling ball. Hinkle changed styles and now bowls two-handed. In order to bowl two-handed legally, the bowler can't have three fingers inside the ball.
Hinkle decided to cover up the thumb hole and fill it with his late father's ashes. It was a small way to honor the man who helped guide him to the sport he loves. Hinkle said it took a couple of years to find someone who could get the job done.
When he had his father's ashes placed inside the ball, he made a prediction to his brother. "I was talking to my brother and told him, 'I'm shooting a 300 with this ball," Hinkle said. "And Joe said, 'do it!'" John Hinkle's prediction came true on April 12.
'I had tears in my eyes'
John Hinkle rolled another perfect game on April 12 during his regular bowling league at Landmark Lanes. It was, however, the first one he'd ever bowled with his unique ball. Hinkle became very emotional as the 300 game was inching closer.
"I had tears in my eyes in the 11th and 12th frames and I couldn't tell you where that last ball went, I had so many tears just throwing it," Hinkle said to WMBD-TV. "I was just hoping it would strike and it did." It was clearly a special moment for Hinkle, who said his father had never bowled a perfect game, although he had been close several times.
"It's special. Dad shot 298, 299, never had a 300. I had goosebumps, chills," Hinkle said. "He was there. This is the best (300 game), and definitely the hardest. I was shaking."
"This makes up for so many nights growing up when we slept in a bowling alley while our parents were finishing league night," Joe Hinkle said laughing.