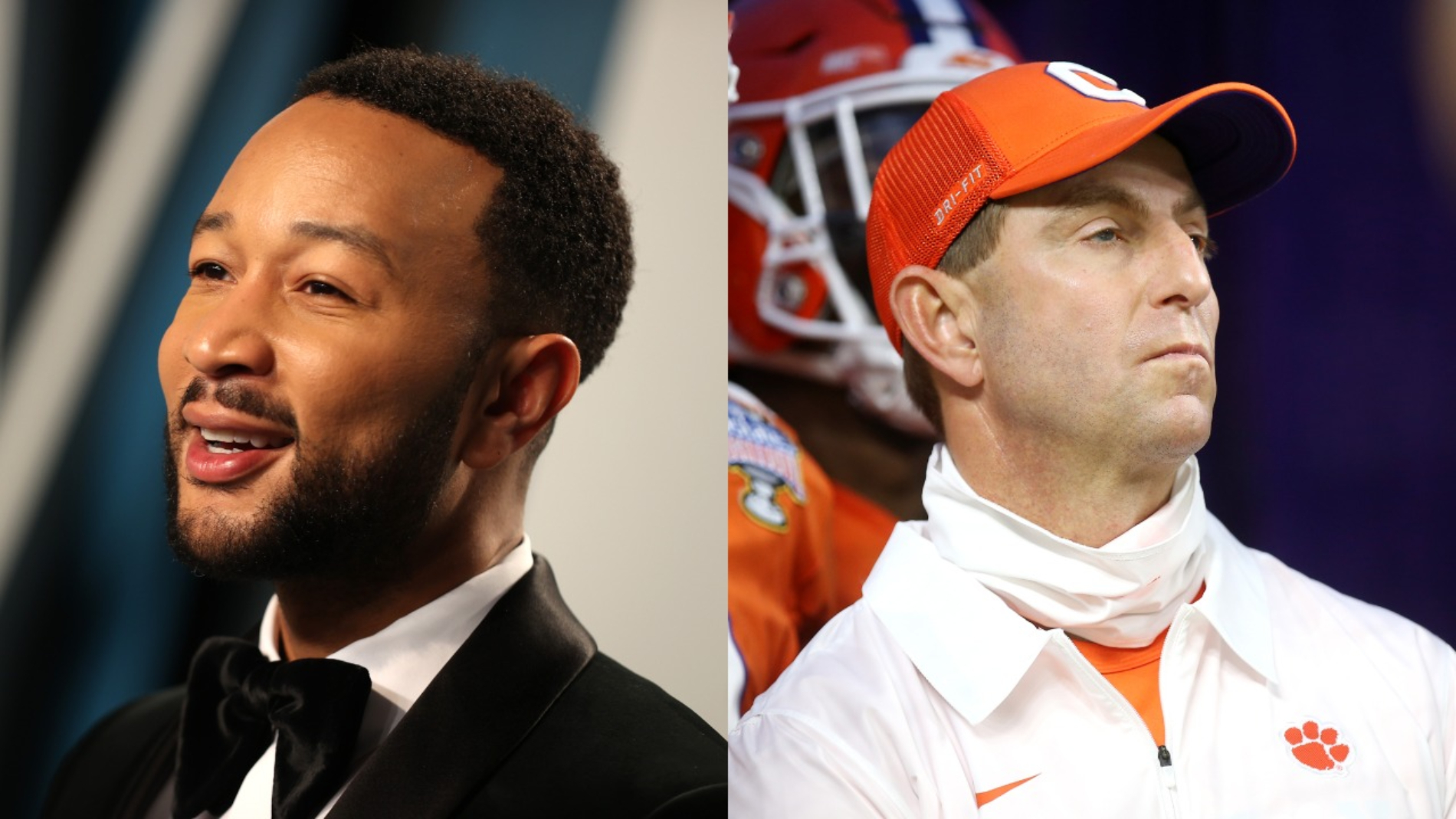 John Legend Takes Shot at Clemson Coach Dabo Swinney on Social Media
Dabo Swinney and his Clemson Tigers lost to Ohio State in the CFP semifinals, 49-28. Music superstar John Legend then took a shot at him.
Dabo Swinney has proven over the years that he is one of the greatest coaches in college football. He has helped the Clemson Tigers become one of the most elite programs in the country. However, after Clemson's recent loss in the College Football Playoff to the Ohio State Buckeyes, Swinney found himself as the butt of a ton of jokes on social media. This includes a joke made by music superstar John Legend, who took a shot at Swinney on Twitter.
Dabo Swinney ranked Ohio State at No. 11 — then lost
Heading into the College Football Playoff, Swinney ranked the Ohio State Buckeyes at No. 11 on his USA Today Coaches Poll ballot.
Of course, if you know anything about college football, only the top four teams make the College Football Playoff. So, Swinney essentially said that the Buckeyes didn't deserve to be in the CFP. This also came after his team barely beat Ohio State in a CFP semifinal last season, and many believe that Ohio State should've won had it not been for some bad calls made by the officials.
Well, Ohio State seemed very motivated when the two teams faced off in another CFP semifinal on Friday, and they ultimately showed Swinney that, if any team was supposed to be ranked No. 11, it was Clemson. 
The Buckeyes ultimately won 49-28 behind a legendary performance from OSU quarterback Justin Fields. After struggling at points throughout this season, Fields threw for a remarkable 385 yards, six touchdowns, and one interception on 22-of-28 passing. He also ran for 42 yards. 
Ohio State's defense also had its way with Clemson's offense, as the Buckeyes put a ton of pressure on quarterback Trevor Lawrence and forced him into a couple of turnovers.
He doesn't regret ranking Ohio State 11th
So, what did Swinney have to say after the game about ranking Ohio State at No. 11 and then getting beat by them?
"I don't regret any of that, and polls have nothing to do with motivation," Swinney said, according to ESPN. "Both teams were highly motivated to play."
He then went on to say that his ranking was due to the fact that Ohio State had only played in six games prior to the CFP.
"They're a great team," Swinney said, according to ESPN. "[The ranking] had nothing to do with Ohio State. I said they were good enough to beat us, good enough to win the whole dang thing. But I didn't think anybody that didn't play at least nine games, in my poll, that I wasn't going to put them in the top 10. So I wasn't going to change that just because there was a chance we could play them. So I don't have any regret about that. Only thing I regret is obviously not doing a good enough job getting my team ready. But I don't regret anything about that at all."
Losing to a team he ranked so low, though, led to Swinney taking a ton of L's on social media.
John Legend took a shot at Swinney on Twitter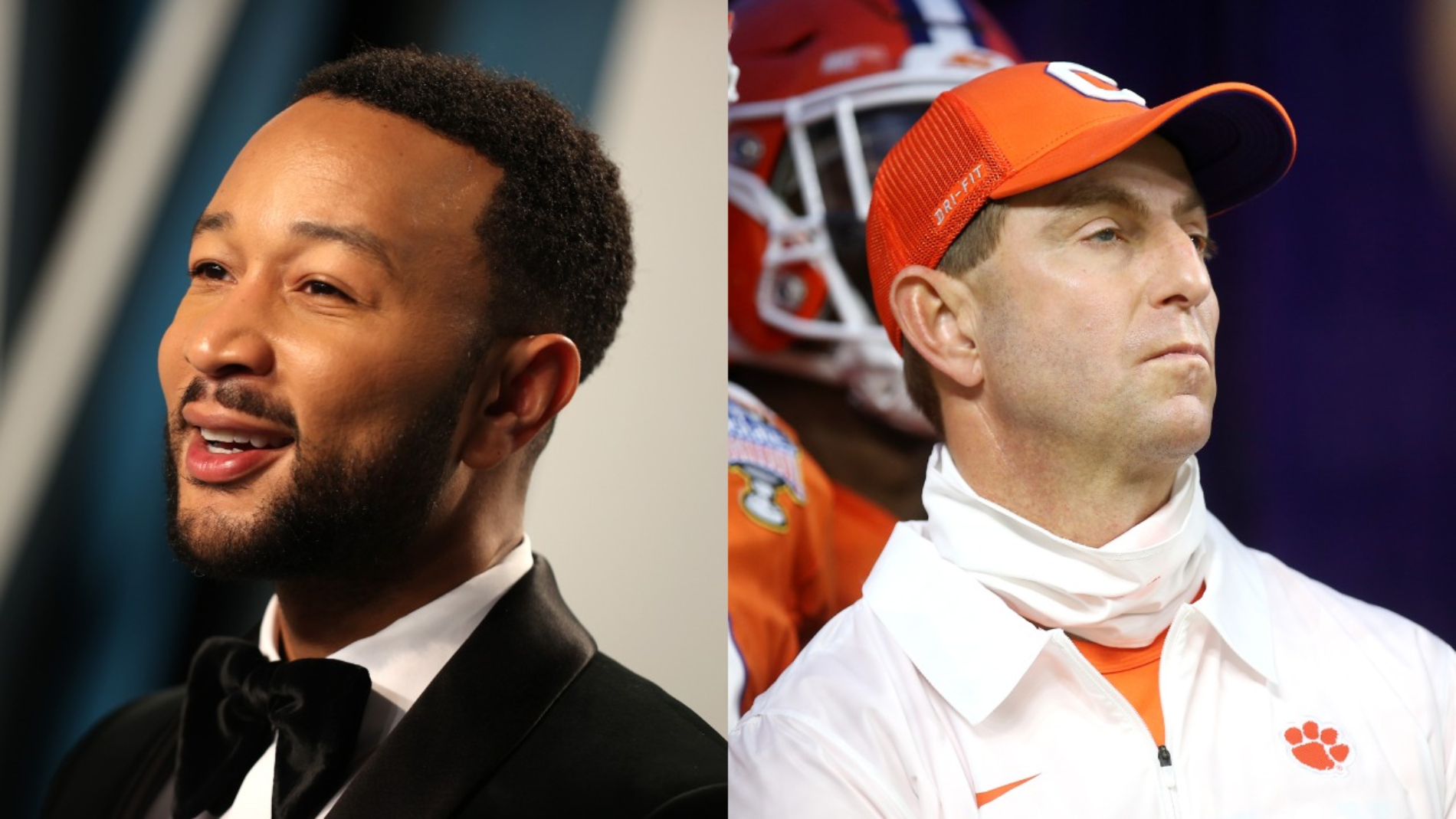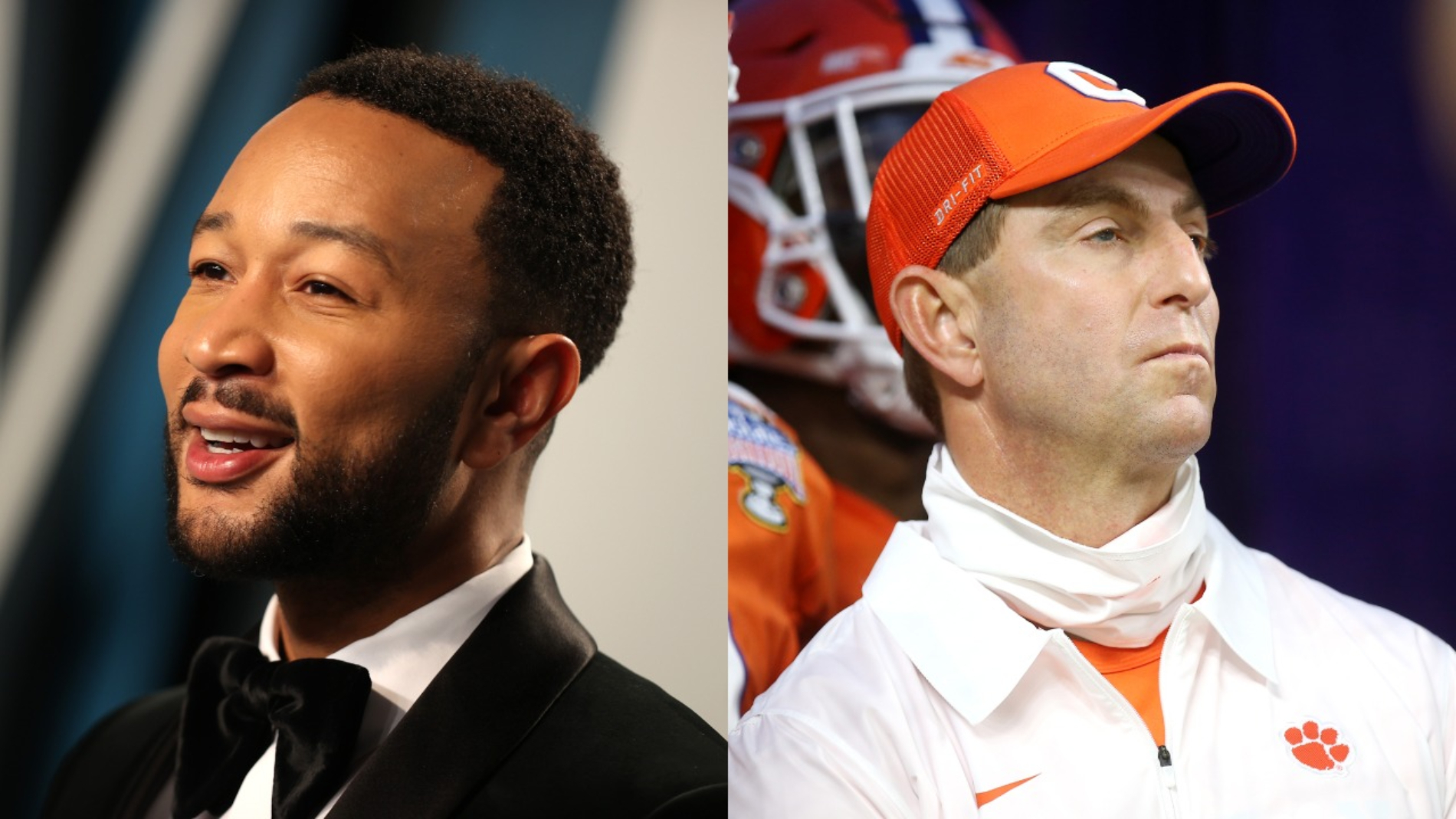 Music superstar John Legend is from Springfield, Ohio. He has also discussed his Ohio State fandom in the past.
Because of this, he was one of many to take a shot at Swinney during the CFP semifinal.
"[I'm] guessing Ohio State is better than #11," Legend tweeted.
Of course, he wasn't the only celebrity to troll Swinney and his No. 11 ranking of the Buckeyes. LeBron James, another Ohio guy, tweeted, "I'm looking forward to seeing what Dabo answer is when they ask him if he still think [Ohio State] is the 11th best team in the country."
James also tweeted the "and I took that personally" meme of Michael Jordan from The Last Dance, but it had Ohio State's mascot, Brutus, on Jordan's body.
In addition to James and Legend, former Ohio State star and current Washington Football Team rookie Chase Young just tweeted "#11…" while former Ohio State and current Baltimore Ravens running back J.K. Dobbins tweeted, "He said we was #11," with a laughing GIF.
Dabo Swinney has been atop the college football world for a while, but he will be the butt of everyone's jokes for quite some time now.
Stats courtesy of ESPN