John Madden: Jerry Jones, Raiders, and the Rest of the Sports World React to the Tragic Death of an NFL Icon
Heartbreaking. On Tuesday, the sports world was hit hard by the sudden death of NFL icon John Madden, who was 85 years old. A few days before, his All Madden documentary was released on Christmas Day, reminding everybody just how iconic Madden was and will be forever around the world of sports.
Reactions immediately came pouring in following the devastating news of Madden's death.
The Raiders react to the tragic news of John Madden's death
A true legend Madden was. Broadcaster, coach, face of the EA Sports video game — you name it. After the news came out, people immediately shared their thoughts on Madden's historic career.
Widely regarded as an Oakland Raiders legend, the team issued a statement shortly after.
"The Raiders Family is deeply saddened by the passing of the legendary John Madden … Few individuals meant as much to the growth and popularity of professional football as Coach Madden, whose impact on the game both on and off the field was immeasurable."

Raiders on John Madden
Madden was the head coach of the Raiders for a decade and won more than 100 games while giving the franchise their first championship with a Super Bowl 11 victory over the Minnesota Vikings.
In 2006, Madden was enshrined into the Pro Football Hall of Fame by Al Davis, who issued some powerful words on the legendary figure.
Madden will live forever in the NFL rafters and will be remembered by the Raiders forever, going down as the winningest coach in franchise history — even to this very day.
Cowboys owner Jerry Jones reacts to John Madden's death with moving statement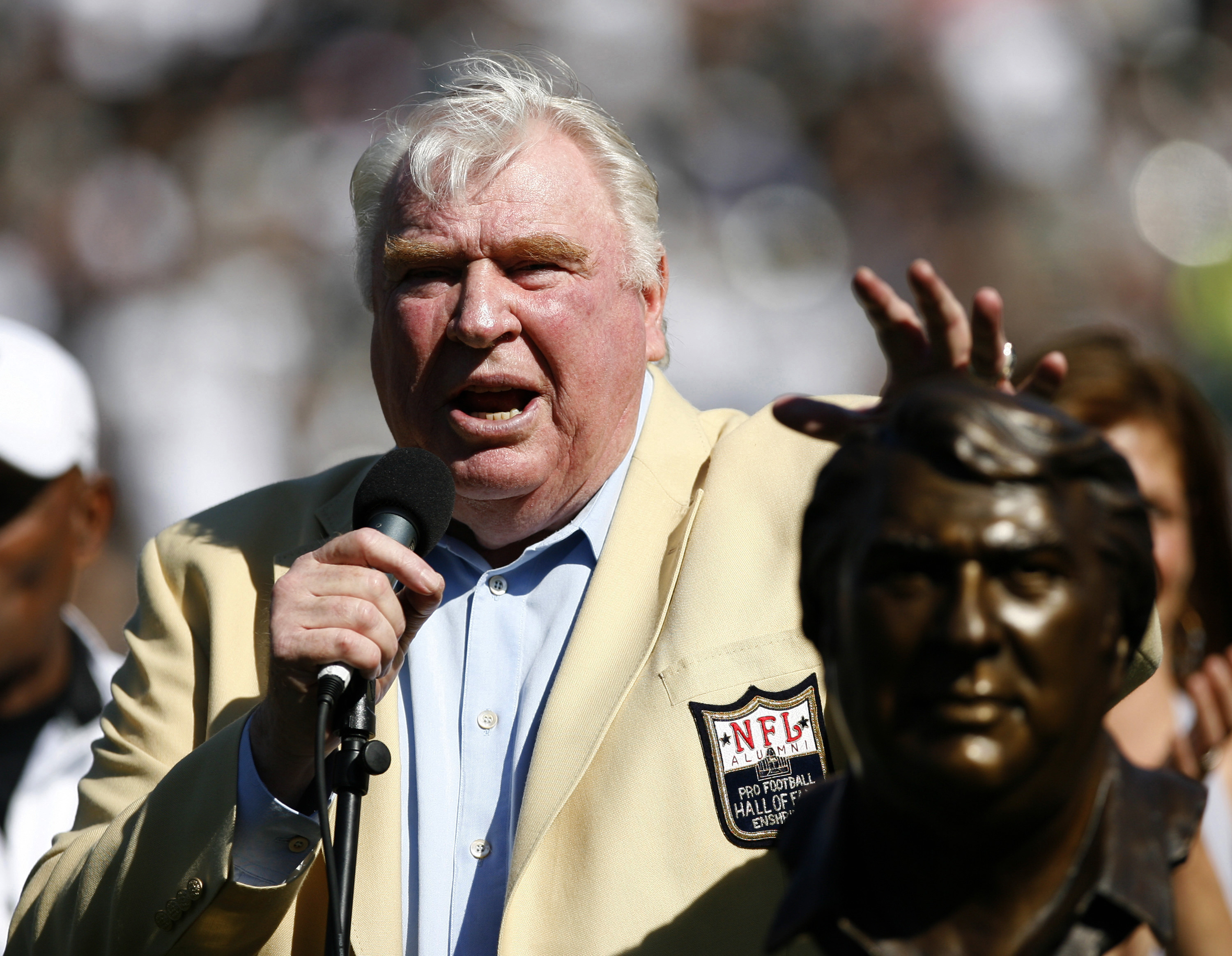 Madden had an impact on everybody, including Dallas Cowboys owner Jerry Jones. The words from Jones were moving (h/t Jon Machota of The Athletic).
"I am not aware of anyone who has made a more meaningful impact on the National Football League than John Madden, and I know of no one who loved the game more."

Jerry Jones on John Madden
A powerful statement from Jones, and he went into more detail on the life and greatness of Madden.
"If you knew John, he made your life better."
Jones and Madden go way back, and memories of their time together surfaced.
Given Madden's impact on the game of football, plenty of NFL personalities chimed in as well.
Patrick Mahomes, Adrian Peterson, and others touch on the tragic death of John Madden
Patrick Mahomes, Maxx Crosby, J.J. Watt, and Adrian Peterson all paid their respects to the legendary NFL icon.
Former New England Patriots wide receiver Julian Edelman also shared his feelings on Madden.
The NFL Total Access crew also shared stories and memories of Madden.
NFL Commissioner Roger Goodell released a statement as well.
John Madden will be remembered forever as an NFL icon for every reason. The NFL decided to air John Madden: A Football Life & America's Game: 1976 Oakland Raiders on Tuesday evening to commemorate the icon.