John Madden's Surprising College Degree Perfectly Set Up His Legendary Football Career
Few figures in the history of professional football have been more successful than John Madden. The revolutionary head coach of the Oakland Raiders prioritized a tough style of football, which helped him win two Super Bowls. After leaving coaching, Madden became the single greatest color commentator of all time. Then, he helped design a video game that became the gold standard of sports gaming.
The roots of Madden's later brilliance were planted during his academic days as a college student. Let's take a closer look at how Madden's surprising college degree perfectly set up his legendary football career. 
John Madden's college education set him up for football
According to California Community Colleges, Madden earned both bachelor's and master's degrees from Cal Poly San Luis Obispo. While playing for the Philadelphia Eagles, the offensive tackle experienced a knee injury that kept him off the field.
Madden took advantage of this time away from playing to study game film. He and star quarterback Norm Van Brocklin watched film together, breaking it down. That's where Madden became interested in the strategic elements of the game. 
Madden studied education, becoming interested in the game from a different angle. According to him, "I ended up with a degree in teaching, and my love for football meshed with teaching." It may seem like a surprising choice, as football and education seem radically different from each other. But what is a football coach if not a teacher? 
Which topics should future coaches study? 
Without connections, a general teaching degree may not be enough to land a coaching job with the Packers or Patriots. The game has certainly changed from Madden's time. But there's never been more chances for bright, non-football-playing individuals to study the basics of coaching. According to the career adviser site Zippia, common degrees of future coaches include: 
Sports science
Kinesiology (the study of how people move and how that affects our overall health)
Some other field or area of study related to sports instruction or coaching
Studying these won't guarantee you a job in the coaching field. But it can give future coaches a solid background in understanding how sports work and the effects they have on the human body. 
Other educational degrees, like Madden's, can also be helpful, as coaches are teachers at their core. A lack of experience as a pro athlete shouldn't discount someone from being a coach. In the NFL right now, Zac Taylor, Sean McVay, and Kyle Shanahan are just three examples of successful coaches who didn't play at the NFL level. 
Madden certainly parlayed his teaching degree into a great NFL coaching career. But his career extended well beyond the sidelines. 
The entrepreneurial successes of John Madden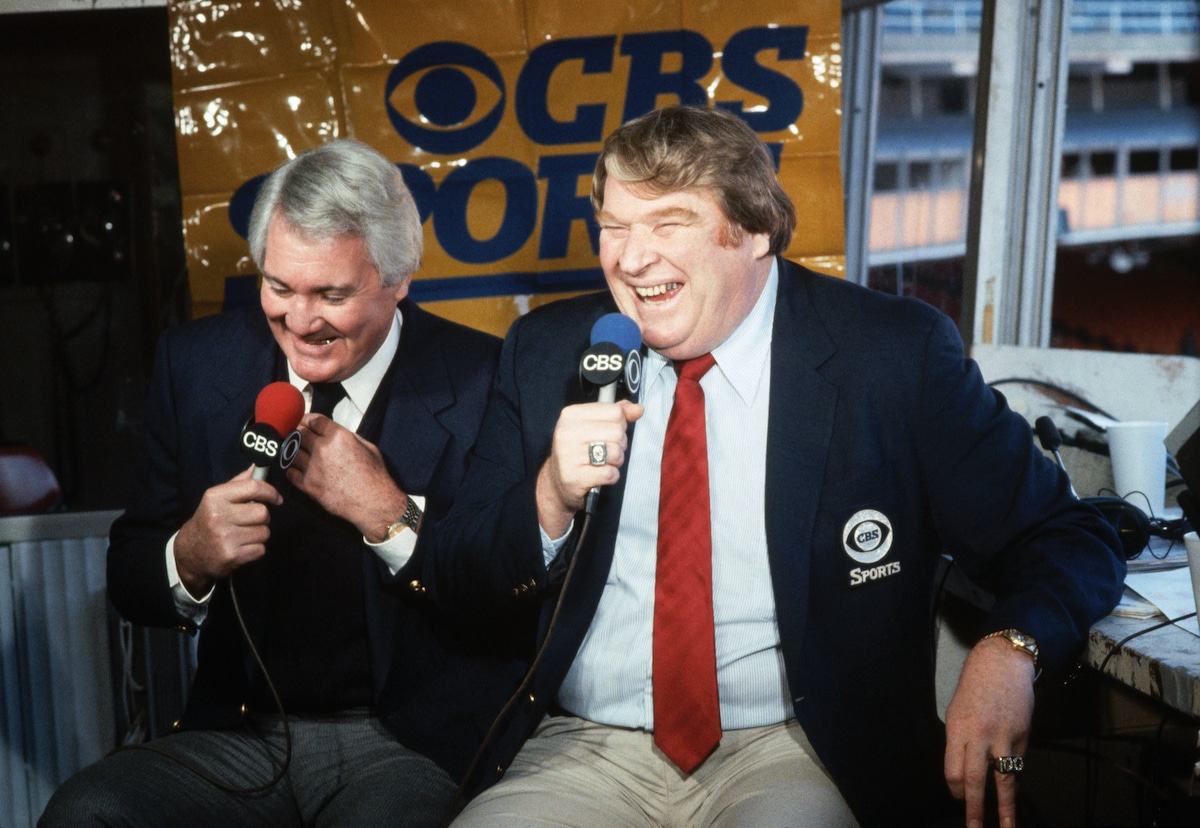 The name "John Madden" is now synonymous with several aspects of football — coaching for one but also broadcasting and video games. Following his football coaching career, Madden moved to the broadcast booth where he redefined what a color commentator could bring to a game.
The Minnesota native was as much an everyman as an intellectual. He would provide intricate analysis of a play in one moment before defining a big hit with his trademark call of "BOOM!" the next. His partnership with Pat Summerall represented one of the best sportscasting partnerships in NFL history. 
Madden also served as a creative force behind his line of Madden NFL video games. What started as a simple football video game spawned the single most successful sports franchise in video game history. It eventually became the only NFL-licensed video game, played by millions worldwide. 
According to Yahoo Sports, at the time of his death, Madden was worth an estimated $200 million. It's fair to say he parlayed his teaching degree into quite a lucrative payout. 
RELATED: The 1 Reason Why John Madden Logged 80,000 Miles Each Year on the 'Madden Cruiser'