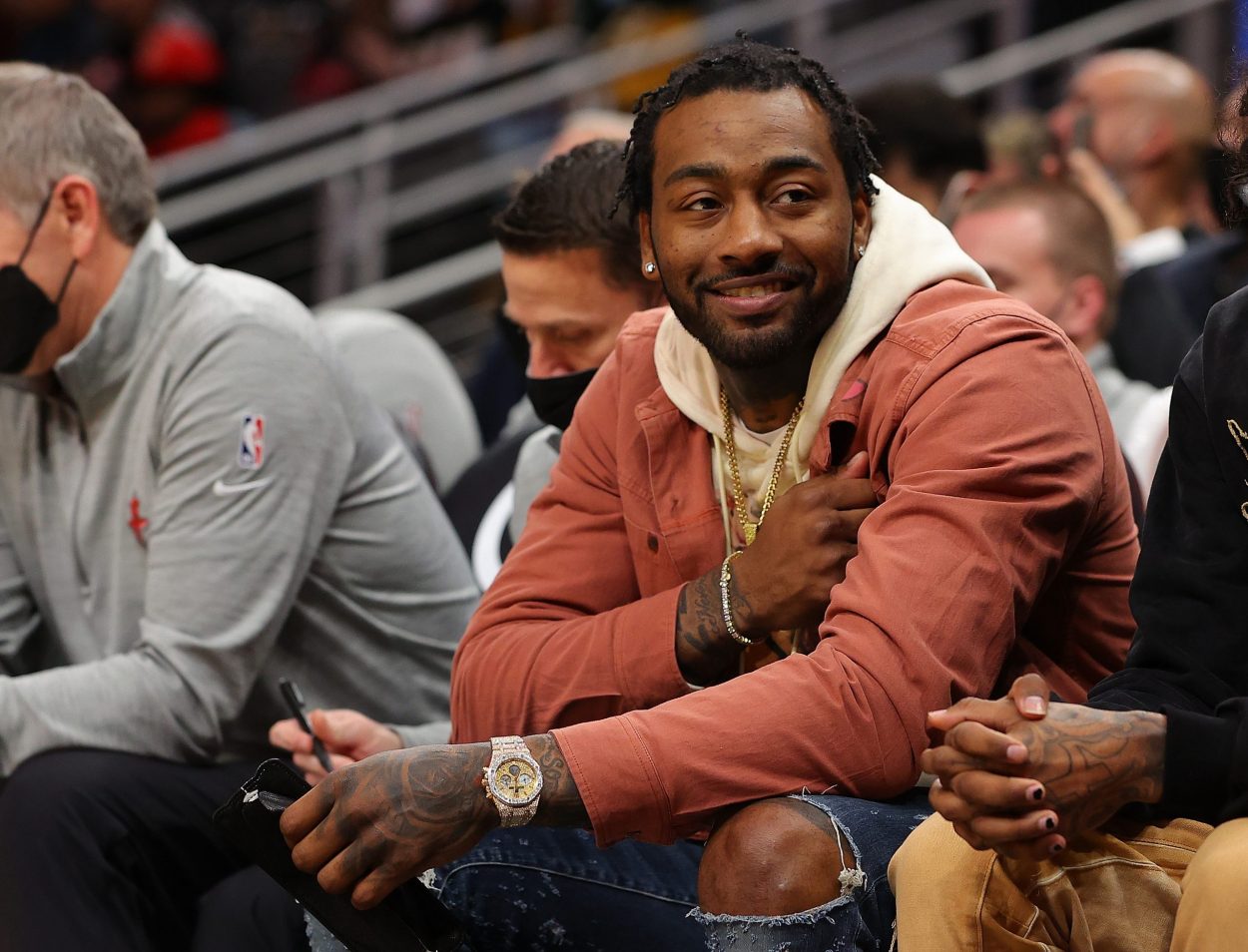 John Wall Pulls a Ben Simmons With Instagram Shooting Video, but It Does Nothing to Boost His Trade Value
John Wall is trying to show NBA teams he's ready to play, but an Instagram shooting video does nothing to solve his contract.
Houston Rockets point guard John Wall wants to play basketball this season. That's long been the case, regardless of his stance on being a No. 1 option or his possible inclusion in a deal before the Feb. 10 NBA trade deadline.
Now, Wall is resorting to desperate measures.
The five-time All-Star pulled a very Ben Simmons-esque move on Wednesday morning, likely in an effort to show his readiness to play. However, one Instagram video cannot make up for the $91.6 million albatross that continues to douse any semblance of trade value.
John Wall posted an Instagram clip of a shooting session in which he drains 23 straight triples
Perimeter shooting has never been much of a strength for John Wall. He seems intent on showing NBA executives that he's made gains in that department.
Wall posted an Instagram clip (h/t Quinton Mayo of Audacy) of his shooting workout from Wednesday morning in which he makes 23 straight 3-pointers. The video eerily resembles those Ben Simmons used to post to silence the noise about his jumper.
In Wall's case, he's at least been more willing to hoist from beyond the arc. The Raleigh native is averaging 3.1 triples for his career and heaved a career-high 6.2 threes last season.
Adding a more dependable outside jumper could make Wall a force to be reckoned with once again. He showed bursts of explosiveness in 40 games with the Rockets even after missing the better part of two seasons with an Achilles injury.
Unfortunately for Wall, his potential to help any interested suitors and any possible improvements made to his game pale compared to the massive amount of money still left on his current contract.
The Rockets are unlikely to find a deal for Wall before the NBA trade deadline because of his sizable contract
The Rockets owe John Wall over $44 million for the 2021-22 campaign. He has a player option worth north of $47 million for next season, which he's almost guaranteed to accept.
Because of the massive salaries still on Wall's deal, it's doubtful Houston can find a decent offer before the Feb. 10 NBA trade deadline.
Previous indications were that the Rockets might send Wall to the Los Angeles Lakers in exchange for Russell Westbrook and a 2027 first-round pick. However, the Lakers are surely hesitant to part with a selection that could become valuable given LeBron James' age and the uncertainty of Anthony Davis' future in LA once his contract is up.
Who else could want Wall?
Former New York Times columnist and NBA Insider Marc Stein reported the LA Clippers and Miami Heat have shown at least some level of interest in the veteran point guard, but only if he and the Rockets reached a buyout agreement. That's unlikely, given the amount of money on Wall's contract.
Wall and the Rockets are caught between a rock and a hard place.
What's next?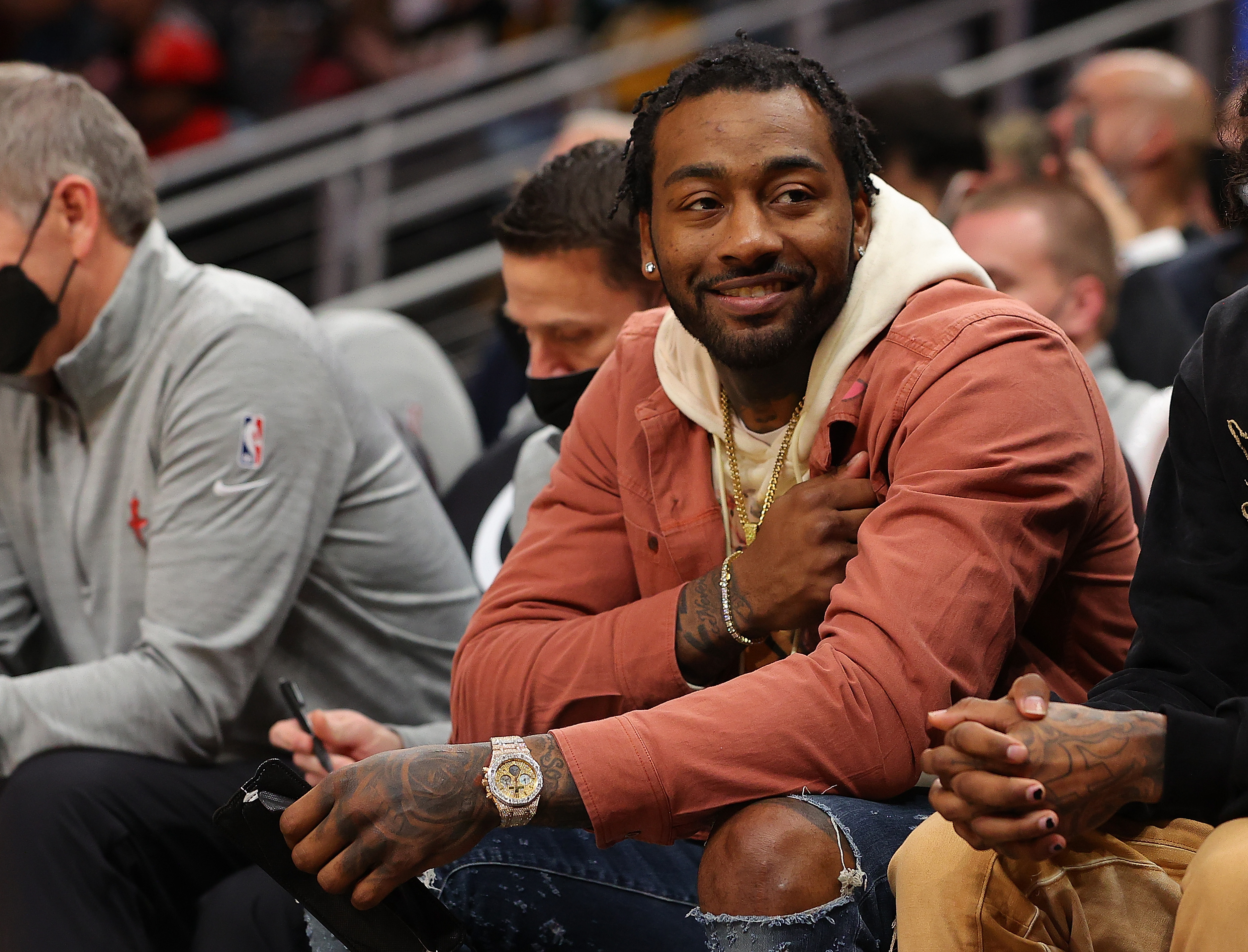 The Rockets would prefer to trade Wall and avoid paying him a large sum to hit free agency. Yet there hasn't been enough noise to suggest he will move before the Feb. 10 deadline.
So, what happens now?
Maybe the Clippers decide to make a move for Wall rather than wait on a buyout. They could feasibly send Serge Ibaka's expiring deal and Eric Bledsoe to Houston — Bledsoe is only owed just over $3 million guaranteed next season — in addition to a Luke Kennard or Reggie Jackson.
But, in that case, is LA giving up too many players for a guy who hasn't played all season and has dealt with severe injuries in the recent past? Plus, while the injury-riddled Clippers remain in playoff contention thanks mainly to the coaching of Tyronn Lue, there's no guaranteeing they hold form before the deadline.
Wall's slashing and transition playmaking could help several teams. He's an even greater asset to a contender if the shooting improvements are real. Still, few teams can feasibly take on his deal without giving up massive player capital or risking future luxury-tax issues.
Optimus Dime can post all the videos he wants. None of them are going to help him find a new home. If there's a change, either player or team (or both) will likely have to make some sacrifices.
Stats courtesy of Basketball Reference and contract information courtesy of Spotrac.