John Wall Revealed the Heartwarming Reason Why He'll Always Call Bradley Beal a Brother
In one of the biggest NBA trades of this short offseason, John Wall is headed out of Washington, D.C., and headed to Houston where he'll find a new start to his career. Wall had quite a long run in Washington, and during his time there he logged time with a lot of different Wizards players.
One of those players was the team's other star guard, Bradley Beal. Beal and Wall were ridiculously close during their time in D.C. While Beal and Wall are no longer teammates, there's one reason Wall will always think of Beal as a brother to him. 
John Wall's time in Washington
According to Basketball Reference, the Wizards drafted Wall with the number one overall pick in 2010. Coming out of the University of Kentucky, Wall had plenty of hype attached to his name.
While he didn't quite live up to the earlier promise, he's had quite a career as a very good player in the league. With the Wizards, he's averaged 19.0 points per game and 9.2 assists per game as their point guard. He's made five All-Star teams and made the 2016-2017 All-NBA Team. He's averaged over 20 points per game in his last three active seasons. 
Unfortunately for Wall and the Wizards, his last active season was 2018-2019. Playing only 32 games that year, Wall has been out for the better part of two seasons.
Wall is a darling of the Washington, D.C. community and was beloved by the fan base. He was active in the community — the Washington Post reported on how he helped residents there with rent assistance amid the COVID-19 pandemic. 
A surprising trade before the NBA season
ESPN reported that the Wizards and Houston Rockets agreed to a trade sending John Wall to Houston with a first-round pick in exchange for Russell Westbrook. The trade is sure to shake up both teams.
Wall and Westbrook have similar styles — they're both known as offensively proficient, "shoot-first" point guards. For a position that usually focuses on facilitating other players, Wall and Westbrook both do plenty of their own scoring.
The fact of the matter is that Westbrook is a better version of Wall, however. He's been a great player in a league where Wall has maxed out at very good. 
That's not to say the trade won't work out for the Rockets. Wall is two years younger than Westbrook and if he returns to even a shadow of his former self, can still contribute at a high level. Meanwhile, the Wizards may have moved into playoff contention, adding Westbrook to play alongside Beal. 
The heartwarming reason why John Wall will always call Bradley Beal a brother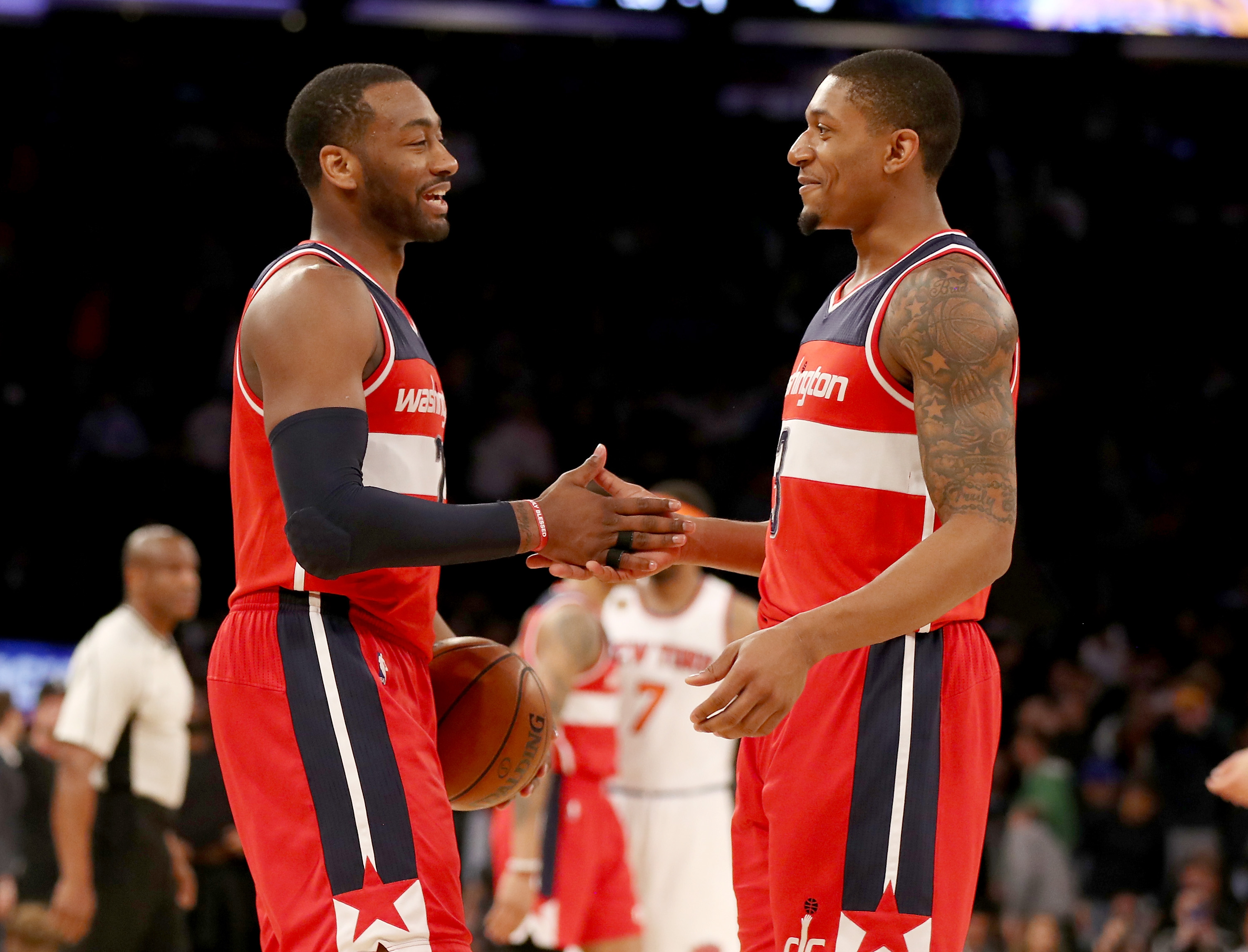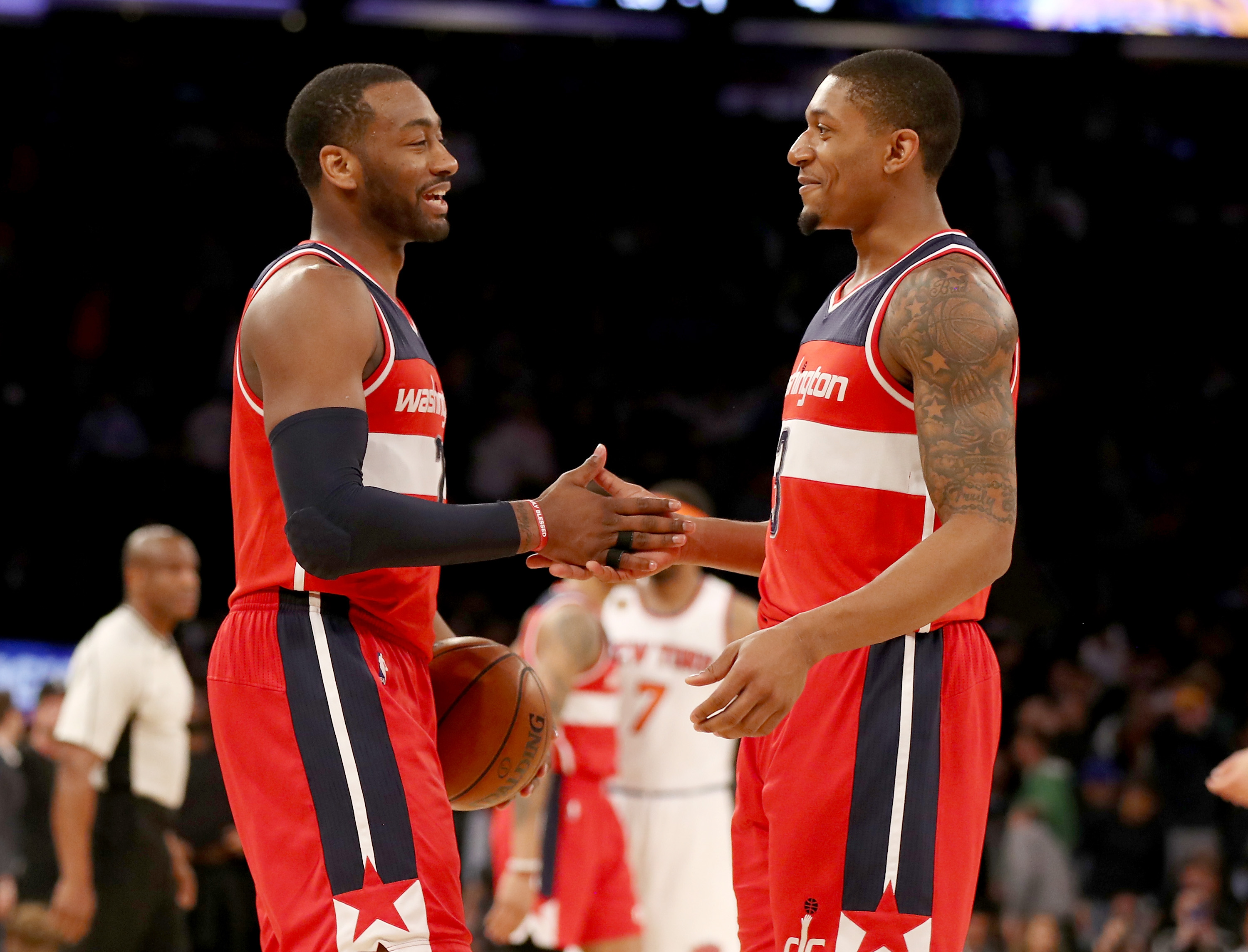 Wall is no longer a Wizard and will therefore no longer share a backcourt with Beal. But the two will still remain close, according to Wall.
In an interview with former NBAers Stephen Jackson and Matt Barnes, Wall said that when his mother passed away, the first person to contact him was Beal. Wall was in North Carolina where he's from to mourn his mother and the Wizards were playing in Charlotte.
After the game, Beal didn't fly back to D.C. with the team, instead opting to come to Wall to be with him in his time of need. 
In Wall's view, the fact that Beal did more than just call him was a big deal. For Beal to actually physically be with Wall when he needed support spoke volumes. It's true that Wall and Beal aren't teammates anymore, but from Wall's comments, it sounds as if they have a bond that will remain unbreakable.