John Wall Wants a Kentucky-Sized Reunion With DeMarcus Cousins in Washington
John Wall and DeMarcus Cousins haven't played together in a meaningful game for over a decade. At least one member of the duo wants to change that.
Wall, who played with Cousins at Kentucky during the 2009-10 season, publicly said he wants to reunite with his close friend.
Ideally, Wall hopes he can team up with Cousins in Washington. But is it realistic the Wizards will acquire Cousins in the near future?
John Wall has had a long friendship with DeMarcus Cousins
DeMarcus Cousins and John Wall formed a dangerous duo on the 2009-10 Kentucky Wildcats.
Wall, who became a viral star that year for his ties to the "Do the John Wall" song, averaged 16.6 points, 6.5 assists, 4.3 rebounds, and nearly two steals per game that year.
Washington used the No. 1 overall pick on him that June.
Cousins averaged 15.1 points, 9.8 rebounds, and 1.8 blocks per night that same season. Sacramento drafted the 6-foot-10 center four picks after Washington selected Wall.
Kentucky dominated teams in the regular season en route to a 35-3 finish. The Wildcats fell to West Virginia in the Elite Eight of that year's NCAA Tournament.
Wall wants the Wizards to acquire Cousins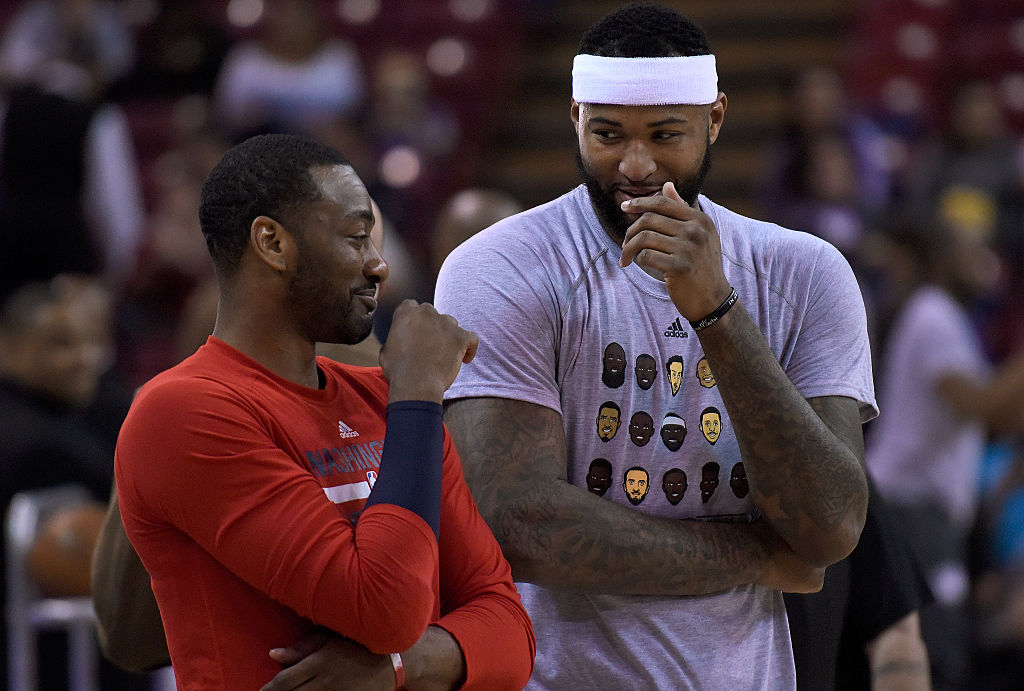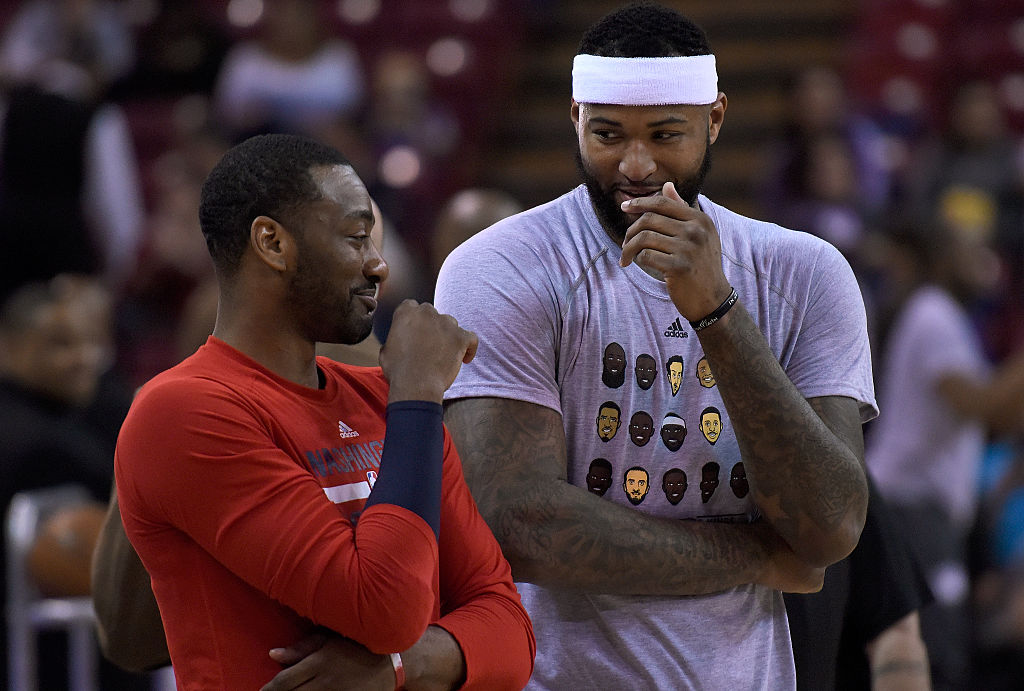 DeMarcus Cousins and John Wall have each had extremely productive NBA careers. Although neither has reached the Conference Finals, let alone an NBA Finals, both have been among the best at their positions for a decade.
Both players turn 30 this year and have been hampered by significant injuries. Wall tore his Achillies while recovering from a heel injury and hasn't played since December 2018.
Cousins tore his ACL working out last summer, a month after he signed with LeBron James and the Lakers. Los Angeles waived him in February.
Could the two friends eventually team up in the NBA? Wall recently told ESPN's The Undefeated he wants that partnership to happen as soon as possible.
"Oh man, you know I'm trying to push for that. I've been on that for like five years. I want to sign him right now."
Wall said he has spoken with Wizards general manager Tommy Sheppard about the team signing Cousins.
Does DeMarcus Cousins make sense for John Wall and the Wizards?
John Wall hasn't played in 18 months. DeMarcus Cousins is a year removed from his last NBA game and battled injuries with the Warriors last season.
Could the duo still partner in Washington? Wall said Cousins is fully recovered from the team and ready to contribute.
The Wizards are expected to be among the 22 teams that participate in the proposed Disney bubble this summer. At 24-40, Washington is 5.5 games out of the Eastern Conference's eighth seed.
Washington is allowed to replace players not playing in Orlando and Wall isn't expected to return. It would be ironic if, after years of Wall wanting to play alongside Cousins, the Wizards finally landed the All-Star big man while Wall was hurt.
Washington needs an absolute miracle to reach the postseason. Cousins could help, but it may make more sense for both parties for Cousins to sign with the Wizards before next season starts.