Johnny Manziel: Why the Dallas Cowboys Don't Want Him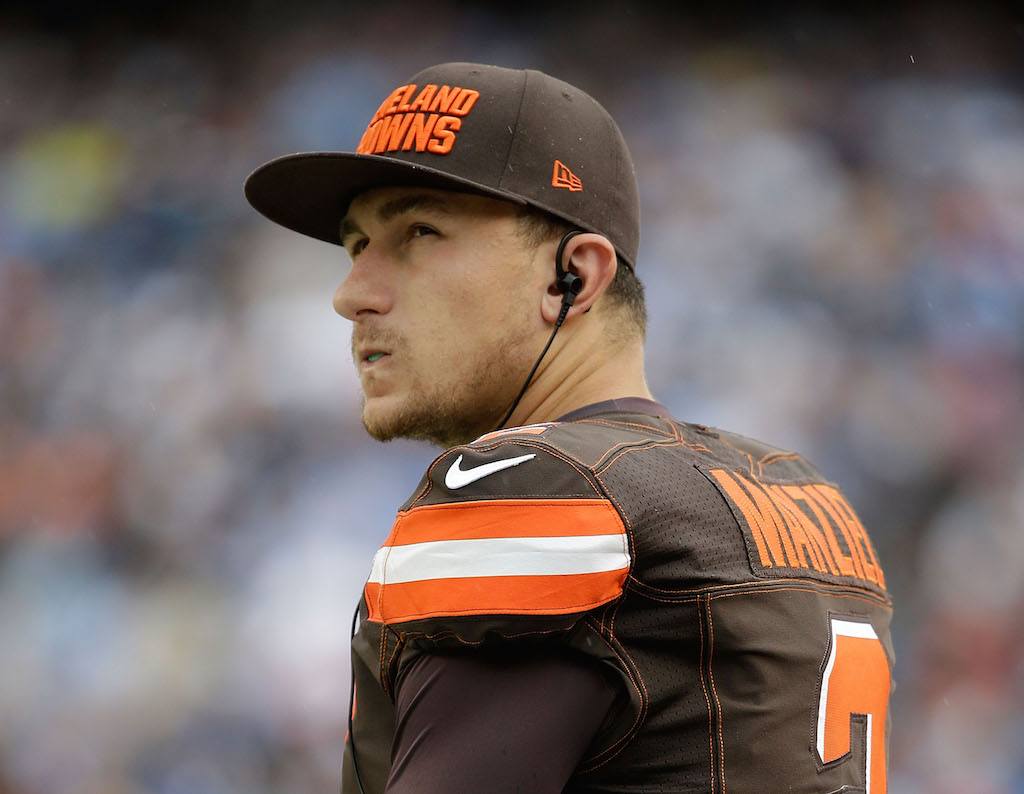 In a relatively small amount of time, former Cleveland Browns quarterback Johnny Manziel has gone from being a football prodigy, to a horror story and cautionary tale for aspiring young athletes. He captured the nation's attention when he won the Heisman Trophy as a redshirt freshman at Texas A&M in 2012, and appeared to be on the fast track to a long-lasting career in the National Football League after the Browns selected him with the No. 22 overall pick in the 2014 NFL Draft. Now, if you hear Manziel's name come up, it's usually on TMZ rather than ESPN, and almost always has something to do with a nightclub or party incident rather than something related to his football career.
Manziel was officially released by the Browns this past March, and instead of training for his next NFL opportunity, Manziel went on one of the wildest, and most public, 'benders' that we have ever seen a celebrity or professional athlete go on. And now that football season is upon us, the 23-year-old party animal is looking to resume his NFL career, and he has his sights set on playing for one franchise in particular: the Dallas Cowboys. Unfortunately for Manziel the feelings aren't mutual, and ultimately, Manziel has decided to go back to college.
Cowboys Executive Vice President Stephen Jones (Jerry's son) had this to say in regards to the idea that Manziel could join the Cowboys:
"There's no chance. Obviously Johnny needs to get his hands around his life. He needs to do the things that make him a good person off the field, I think, before he can ever have any chance of being successful in our league."
While Jones was clear, his response was somewhat vague. Here are five reasons why we believe the Cowboys wanted nothing to do with signing Manziel to their roster for the 2016 season.
1. He would be a major distraction
If we learned anything from Tim Tebow during his time in the NFL, it's that having a backup quarterback who is a massively polarizing figure off the field is never a good thing for team chemistry and the environment in the locker room. And as we all know, Manziel is the type of player who will attract truckloads of media attention regardless of whether he is a starter or a third-stringer. The Cowboys may have a flare for the dramatic, but Manziel simply isn't worth the headache.
2. They need a backup quarterback who is actually ready to play
As we have learned on numerous occasions, including the 2016 preseason, Dallas's starting quarterback, Tony Romo, isn't the most durable player in the National Football League. In 2015, the Cowboys lost Romo for the bulk of the season, and ultimately went on to struggle to a 4-12 overall record in large part due to the incompetent play of their backup quarterbacks.
The Cowboys have already lost Kellen Moore (likely for the season), leaving them with rookie Dak Prescott as their only other healthy quarterback heading into the 2016 season. They will need to add another veteran quarterback before the season, but it needs to be someone who can instantly step in and keep them competitive. Manziel doesn't fit the bill.
3. They can't trust him to act like a professional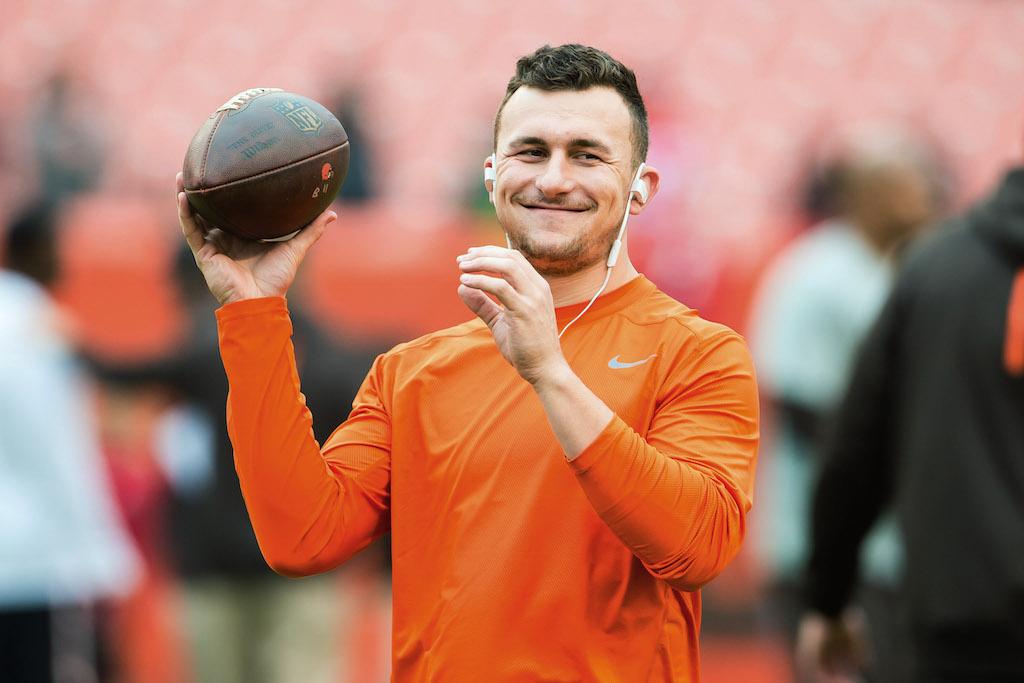 Even if Manziel were successful in convincing the Cowboys that he is 100% focused on football, there is virtually no way that the Dallas front office and coaching staff can trust him to act like professional outside of the team facility if they were to sign him to a contract. Furthermore, if Manziel were able to overcome his issues and leave the party scene behind him, there is no telling when he will implode and do something to embarrass the organization.
4. He refuses to change his lifestyle
Despite Manziel's vow to get clean and sober starting on July 1, 2016, the 23-year-old Texas native continues to be spotted in nightclubs and bars drinking and dancing with his friends and other celebrities. If he is unwilling to make the necessary changes in his life when his NFL career is on the line, there is no telling if he ever will.
5. He is facing a four-game suspension when/if he returns to the NFL
Possibly the biggest reason that the Cowboys have no interest in signing Manziel is the fact that the NFL has already suspended the troubled quarterback for four games for a substance abuse violation. And given his actions throughout the offseason, an even longer suspension for Manziel is not out of the realm of possibilities. All said, the Cowboys just cannot justify adding a below average player with huge amounts of excess baggage.
Statistics courtesy of Pro-Football-Reference. Salary cap and contract data courtesy of Spotrac.