Jon Jones is a Beast in the UFC Octagon and a Gentle Giant Outside of It
When it comes to MMA's Greatest of All Time, or GOAT, conversations, Jon Jones is a name that pops up frequently. Like Khabib Nurmagomedov, Jones's MMA record is practically unblemshed. Despite being a monster inside the octagon, Jones, like many other athletes, is actually a pretty charitable person outside of their sport. Before we examine Jon Jones' status as a gentle giant, let's look at how he earned his reputation as a fierce competitor.

Jon Jones's UFC career
Jon Jones joined the UFC in 2008, and in less than three years, he made history. He was extremely dominant in his early fights, in part due to his skills, but also in part due to his sheer size advantage. Jones has had the longest arms in the UFC ever since he joined the organization, and that stat has helped him win many fights.

That said, it was in those early fights that Jones suffered his only loss. It wasn't a real loss, though, as the referee disqualified Jones for landing illegal strikes. Many influential people in the UFC, including Dana White and Joe Rogan, think that loss should be overturned. Despite that setback, Jones continued winning, and, in 2011, he knocked out the champion, Mauricio "Shogun" Rua, and became the UFC's youngest champion ever at 23 years old.
Since then, Jones has been on a total winning streak. He's currently 25-1, and he's beaten pretty much everybody in his division. He hasn't been invincible though, as he's had some tough fights along the way. That said, Jon Jones is so good at what he does, that even Nurmagomedov calls him the UFC GOAT.

Why Jones is so good as a UFC fighter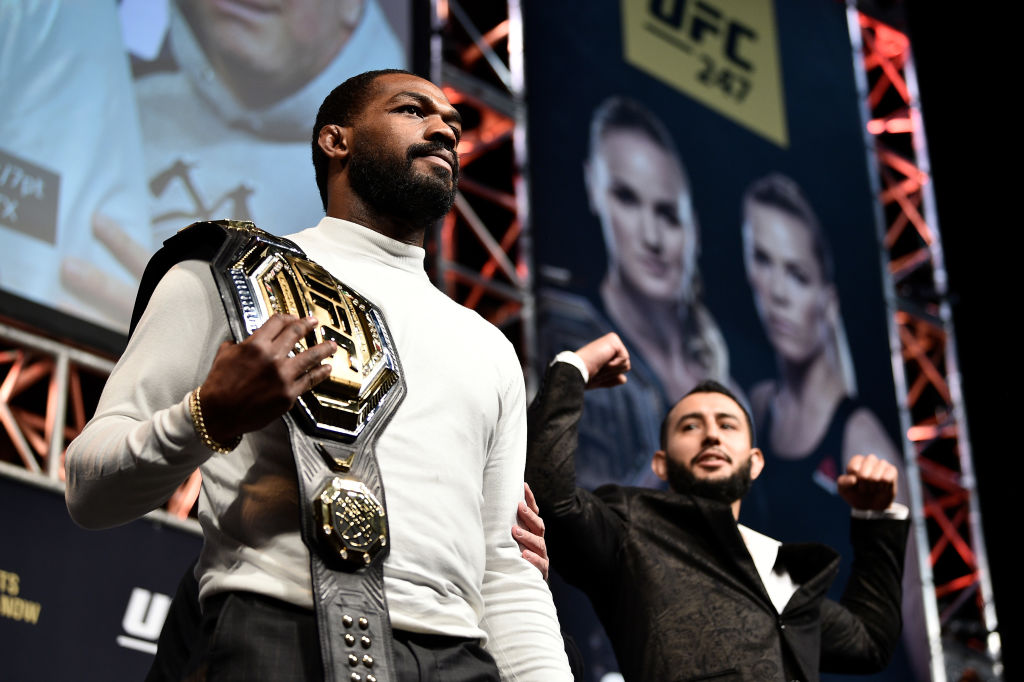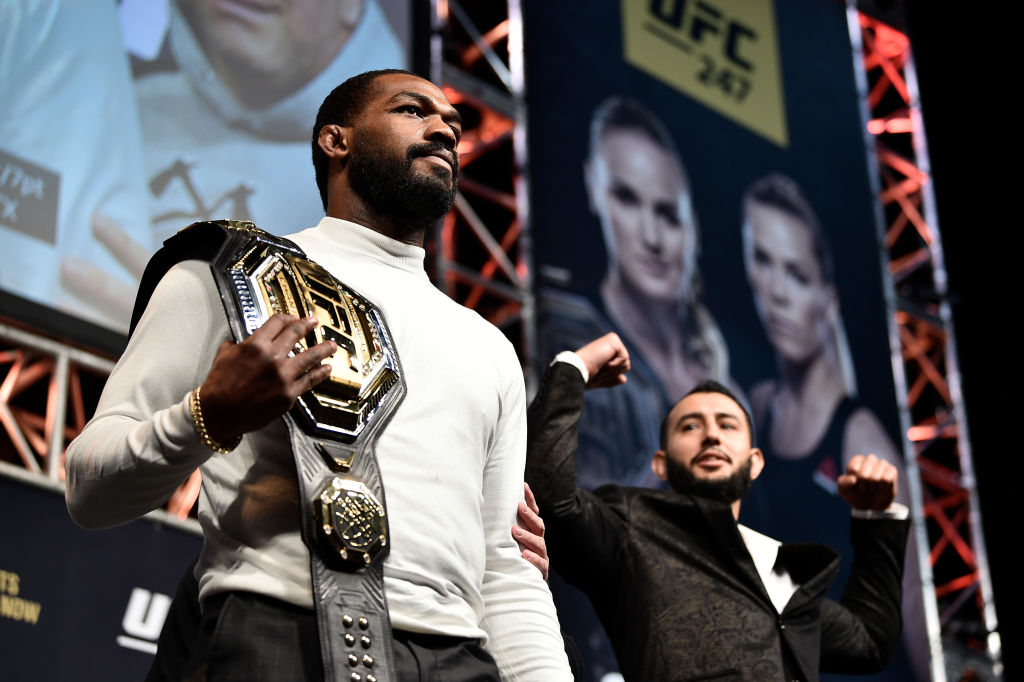 There are many reasons Jones is such a dominant fighter. For one, he was a successful wrestler in high school and college, and he was friends with Colby Covington in college. Both men have since used their wrestling skills to dominate in most of their UFC fights.

Furthermore, genetics probably plays a role. Jones has two notable brothers, Arthur Jones and Chandler Jones, and both men have been extremely successful in the NFL. The fact that the three brothers have had so much success in their sports indicates that athleticism may run in the family.

On top of that, the gym that Jones trains at, Jackson-Wink MMA, has helped train and develop many other great MMA fighters, such as Holly Holm and Donald Cerrone. Jones's coaches at Jackson-Wink definitely help him prepare and execute game plans that allow him to dominate his opponents.

However, no discussion of Jones is complete without mentioning his ailed drug tests. The U.S. Anti-Doping Association found that Jones had failed several tests for performance-enhancing drugs. He's been punished multiple times for it. But, in his last failed test, USADA and the UFC found that Jones was not at fault for it, and both organizations cleared his name.

Jon Jones is a gentle giant outside the octagon
It's no secret that Jones' failed drug tests, as well as his personality have made many UFC fans hate him. But as MMA Junkie reported, he's working on being a better person. One way that he's doing that is by being charitable. This holiday season, Jones spent $20,000 on new winter coats, and he gave them away to those in need.

About 500 people, mostly the homeless, from Albuquerque, New Mexico, showed up to the event. Jones gave out the winter coats as well as a free lunch to anyone who showed up. That generous act of charity isn't new to Jones. Earlier this year, Walt Harris, a UFC heavyweight, said that his daughter, Aniah Blanchard, had gone missing. 

In response, Jones pledged a $25,000 reward to anyone who helped find her. This act of charity snowballed, and other people joined in the pledge. Unfortunately, Blanchard's remains were found weeks later, and the case was ruled a homicide. Although this was a tragic ending to the story, it does show that Jon Jones isn't afraid to put money where his mouth is and help others.