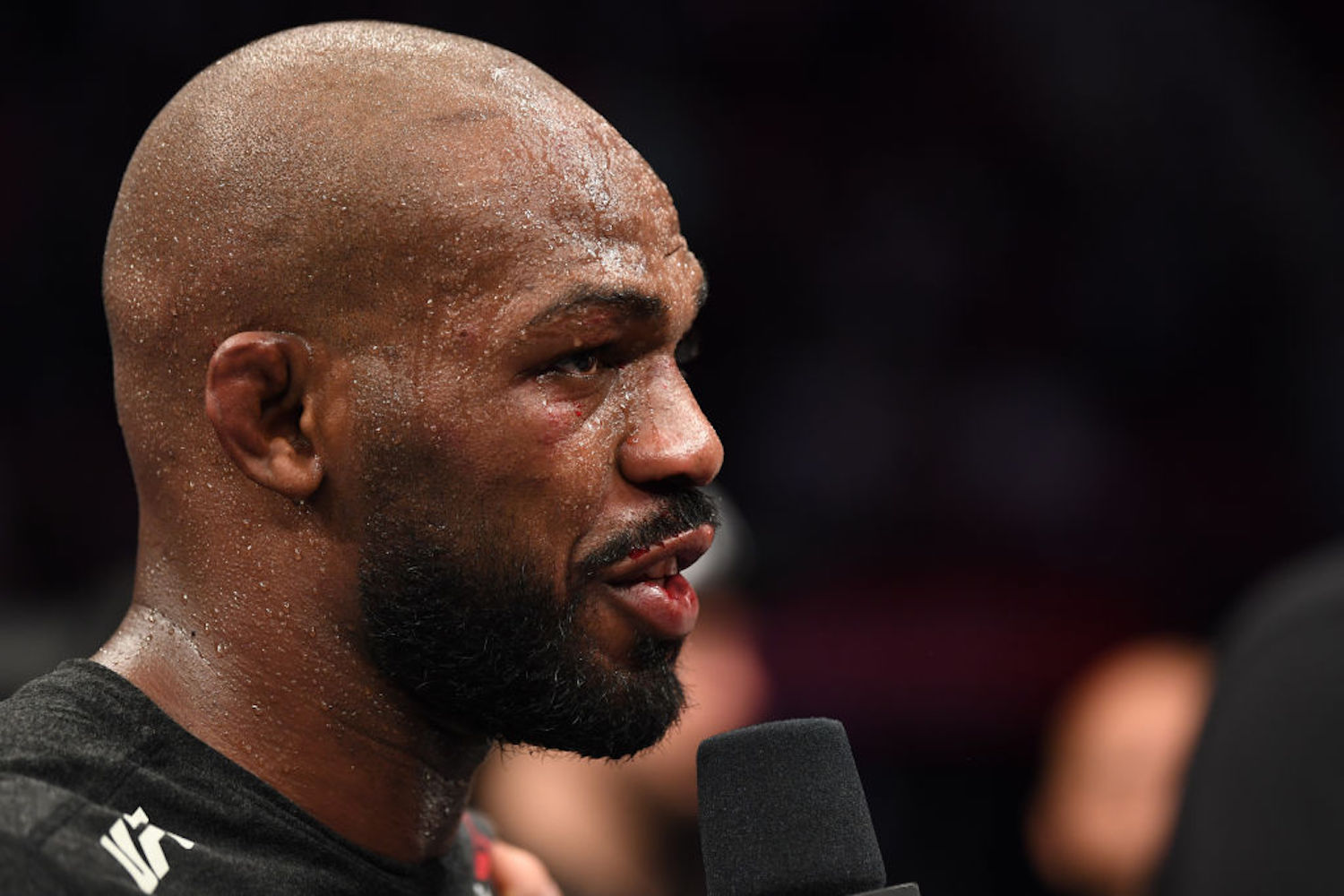 Jon Jones Sends Violent Message to Israel Adesanya: 'I Want to Break This Clowns Neck'
Jon Jones and Israel Adesanya aren't exactly best friends, and Jones just called out his rival with a violent message.
Jon Jones and Israel Adesanya aren't exactly the best of friends. In fact, the two UFC superstars absolutely loathe each other.
Jones and Adesanya have gone back and forth on Twitter for the last few days, but the harmless trash talk just turned into violent threats. In a tweet sent out on Monday, Jones stated 'It's no secret that I want to break this clowns neck,' and that wasn't even the last of the threats. After he talked the talk, UFC fans surely would love to see the two champs meet in the octagon so Jones can walk the walk.
Jon Jones called out Israel Adesanya after he defended his middleweight title
Two weekends ago, Adesanya defended his middleweight title by defeating Paulo Costa. Adesanya dropped Costa in the second round and finished him with an early KO to retain his belt. The champion improved to 20-0 in his UFC career with the win.
Jon Jones, who is ranked the best pound-for-pound fighter in the entire UFC, wasn't too impressed with Adesanya's win. He went on a Twitter tirade a few days later and called out Adesanya for dodging a matchup with him.
Jones said Costa wasn't a true test for Adesanya.
"Costa lost the fight the day he signed the contract to fight for the championship," Jones tweeted. "His new fane defeated him before the fight even started. Kid just stood there in front of a kickboxer and showboated for the cameras. Don't compare me to someone who's proven nothing."
Jones believes he's the perfect fighter for Adesanya to challenge next, and he doesn't just want to beat the champion. He wants to hurt him.
Jones threatens Adesanya, saying 'I want to break this clowns neck'
Jones and Adesanya started going back and forth on Twitter after the dust settled from the title fight. Adesanya didn't back down from a matchup with Jones, but Jones wasn't too convinced.
"I agree!!!!! Izzy mentions me in an interview on a monthly basis," Jones said in a tweet. "The only time you hear for me is when I respond. It's no secret that I want to break this clowns neck. B**** is hiding behind The Internet and his coaches."
Jones didn't stop there, either.
"I've never been knocked out or even dropped in my career," Jones said in another tweet. "I'll take this boy down and break something on his body, fact."
Jones went on to say Adesanya is all talk and is scared to fight him
Adesanya said after his title bout that he wouldn't shy away from a fight against Jones. Talks of that matchup have popped up in the past, but nothing has materialized yet. Maybe now is the time to make it happen.
"A fight with us with literally change his life," Jones said. "He'd probably double his net worth. But he'd rather hang onto that undefeated record. More Facts."
Jones seems to be all-in on a fight against Adesanya, and he even said Adesanya could name the weight class. Clearly, Jones wants to take this Twitter war to the octagon, but Adesanya needs to agree first.
The clock is ticking, Israel. The UFC world needs this fight, and you're the only one who can make it happen.