Jon Jones Stopped a Robbery and Won a UFC Title on the Same Day
For UFC fans, Jon Jones is probably one of the more divisive figures in the sport. On one hand, he's such a great fighter that many consider him to be the greatest of all time, but on the other, he's gotten into plenty of trouble in the past. That said, he has done some good for the world.
A quick look at Jon Jones' issues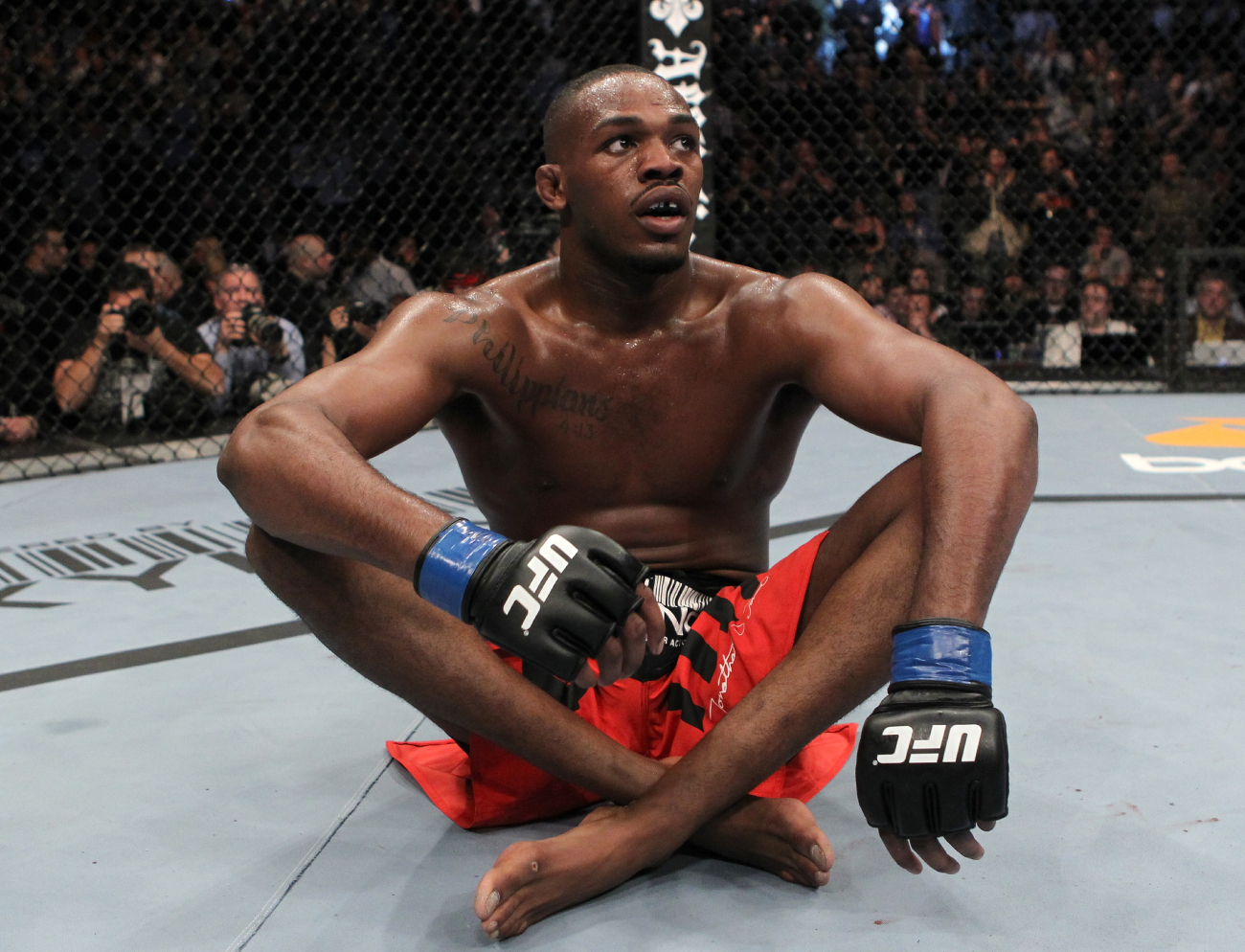 There's a lot of reasons why many fans dislike Jones, and it'll take a while to talk about them all. Probably the most obvious one is that he's just not a clean fighter, both outside of the octagon and inside it. When he's fighting, he's infamous for his eye pokes, which, while usually accidental, happen far too frequently for many fans.
When he's not fighting, he's also been busted for performance-enhancing drugs way too often. He's tested positive for them three times now, and although the UFC has cleared him of wrongdoing, these positive tests still rub fans the wrong way. 
Plus, he's not exactly a model citizen, either. For example, in 2015, he was stripped of his belt after he crashed his car into a pregnant woman's car. She and her baby were uninjured, but this incident really damaged his image. More recently, talkSPORT said that he was arrested for an incident involving him driving while under the influence.
While these incidents have tarnished his image, Jones wasn't always like this. And in fact, before he became the youngest UFC champ ever, he helped stop a robbery.
That time Jon Jones stopped a robbery
RELATED: How Much Is Jon Jones Worth?
In 2011, Jones was the fastest rising talent in the UFC. He had a record of 12-1, and he was practically undefeated. The UFC decided to give him a title shot against the legendary Mauricio 'Shogun' Rua, and this event would take place in New Jersey. The day of the fight, after Jones had already made weight, he decided to finish his prep work at a park, according to Business Insider.
There, he and his coaches heard a woman's scream, and they rushed toward it. She was an old lady in her car, and she told Jones and his coaches that a man had broken into her car and stolen her GPS.
Right away, they ran toward the thief, and Jones, being the champ that he is, caught and took the thief down. Jones and his coaches then held the thief down while the cops arrived.
Jon Jones wins the belt a few hours later
RELATED: Jon Jones is a Beast in the UFC Octagon and a Gentle Giant Outside of It
A few hours later, not deterred by this incident, Jones dominated and finished Rua off in just three rounds. After stopping that robbery, Jones said that he felt like a "superhero," and certainly, for a time, he was. Jones would continue dominating his opponents for years, and that's how he ultimately became known as possibly the greatest MMA fighter of all time.
But then of course, all of his legal and personal issues started happening, and he lost that positive public image that he once had. Still though, he's working on improving himself and the community around him. After being arrested for his most recent incident, Jones got back into the spotlight by helping to stop vandals in his area.
As ESPN reported, during the George Floyd protests, Jones, while he was frustrated by the police's actions, helped stop two vandals from vandalizing Albuquerque, New Mexico, which is the city that he lives in.
The UFC champ asked the two vandals to hand him their spray cans, and they agreed to. He then told them, "That's not the way." After this incident, he continued to help around in the efforts to clean up his city.