Jon Lester Has Earned Nearly $200 Million Since He Beat Cancer
Jon Lester's hopes at a successful Major League Baseball career nearly ended before he even got the chance to stick in the majors.
Now a veteran left-hander with a possible Hall of Fame case, Jon Lester fought cancer as a rookie. He made the ultimate comeback and, as he enters his sixth season with the Chicago Cubs, has achieved many of his goals in the process.
Let's look back not only on Lester's fight with cancer, but how he overcame it to become one of the sport's top pitchers in recent memory.
Jon Lester has had an excellent MLB career
Jon Lester is going to have a fascinating Hall of Fame case whenever he retires.
The 6-foot-4, 240-pound left-hander has been one of baseball's most effective and consistent pitchers for over a decade, but he'll also fall short in traditional counting stats.
A second-round pick in 2002, Lester debuted with the Boston Red Sox in 2006. He enters the 2020 season with a 190-108 record, a 3.56 ERA, and 2,355 strikeouts in 412 career games, all but one of which were starts.
Lester is a five-time All-Star with three top-5 finishes in the Cy Young Award, including a second-place finish in 2016. The veteran left-hander is 9-7 with a 2.51 ERA in 26 career playoff games, 22 he started.
Lester has won three World Series titles through the 2019 season.
Lester battled cancer in 2006
Much earlier in Jon Lester's life, no one was sure if he'd have a career this long or successful – and it had nothing to do with his pitching.
Midway through his rookie year with the Red Sox, Lester was diagnosed with a treatable form of anaplastic large cell lymphoma in September 2006.
Lester had offseason chemotherapy treatments. By December 2006, CT scans showed he had no signs of the disease.
Lester ended his comeback season in style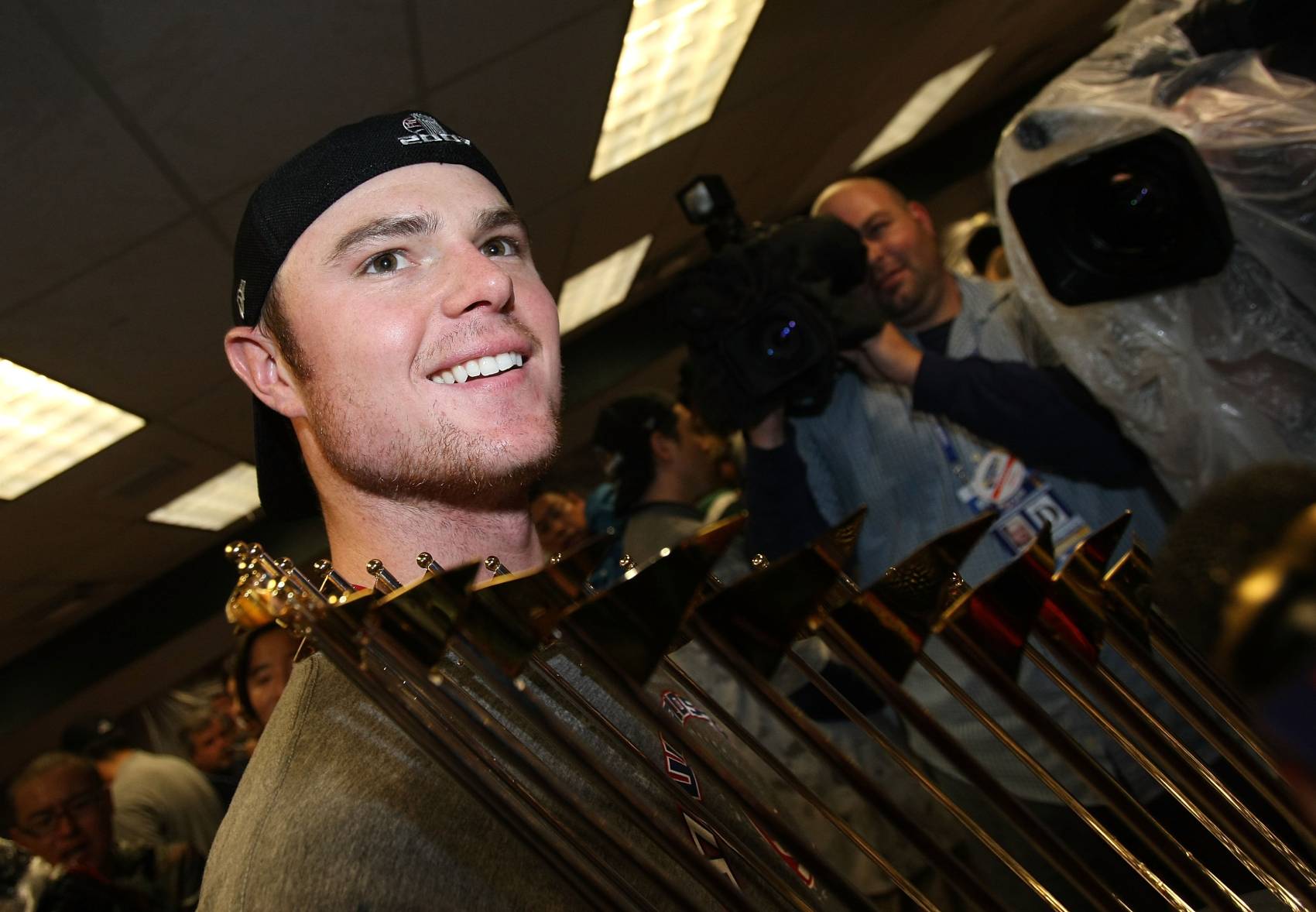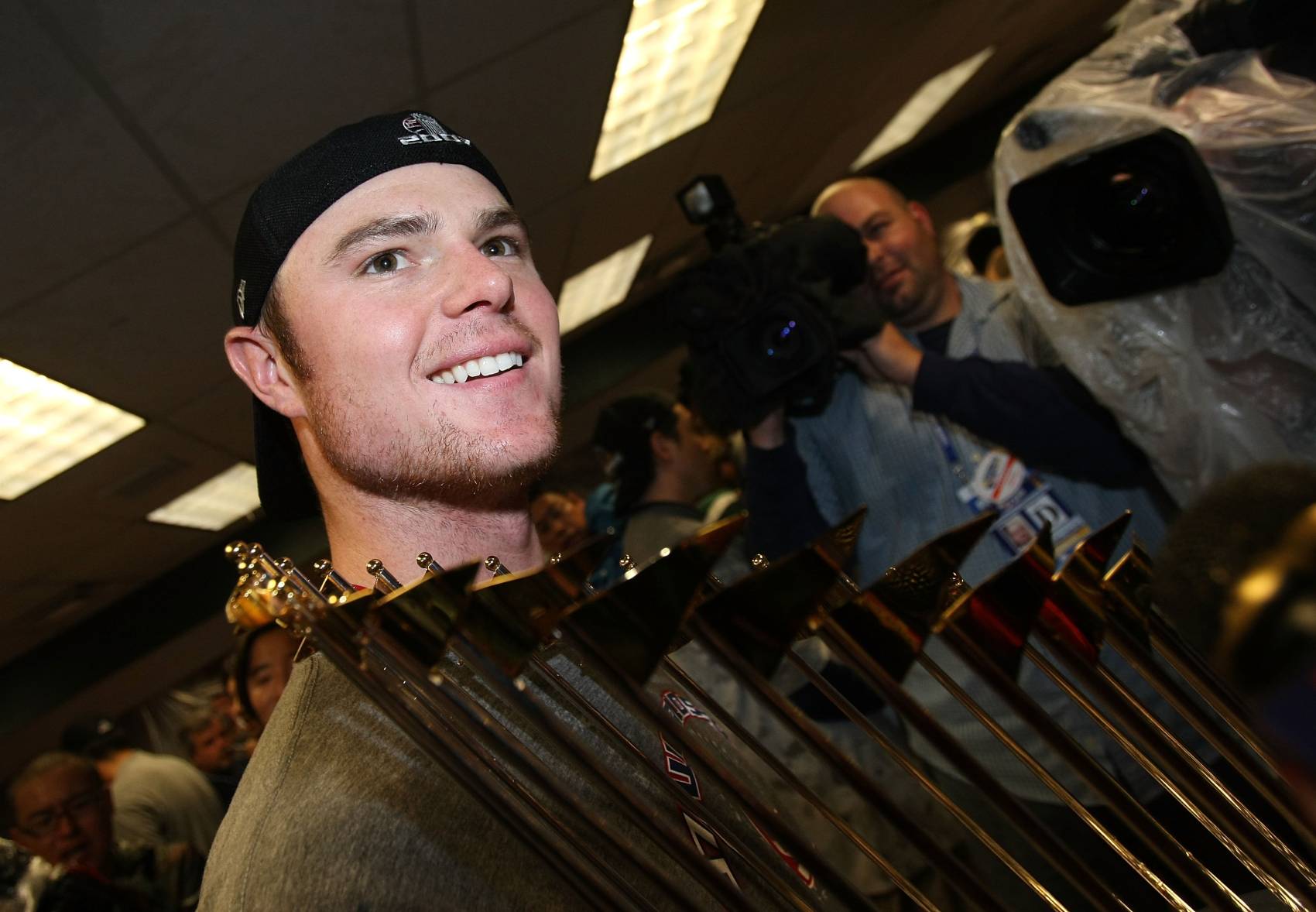 After starting 2007 in the minor leagues, Jon Lester returned to the majors that July.
Lester went 4-0 with a 4.57 ERA in 12 games (11 starts) that year and worked out of the bullpen in the postseason.
With Boston holding a 3-0 World Series lead over the Colorado Rockies, Lester took the mound for a Game 4 start. He pitched 5.2 innings of three-hit, no-run ball and Boston clinched the series at Coors Field.
Lester became the third pitcher in World Series history to win the series-clinching game in his first postseason start. Ten months after beating cancer, Lester was a World Series champion.
Jon Lester has made nearly $200 million since his cancer battle
Jon Lester has created plenty of highlights since he conquered cancer. He pitched a no-hitter in 2008 and could be Hall of Fame-bound in a few years.
Lester would originally have totaled over $188 million in career earnings this season, but he won't make his full $20 million because every player is taking a prorated salary.
He'll still cash in over $15 million because of a signing bonus.
Lester also has a vesting option for 2021 that could pay him either a full $25 million or a $10 million buyout. He seems likely to retire with $200 million in career earnings, a substantial amount and one of the highest in baseball history.
Jon Lester conquered cancer and opposing hitters alike. Let's see what happens in what could be his final season with the Cubs.