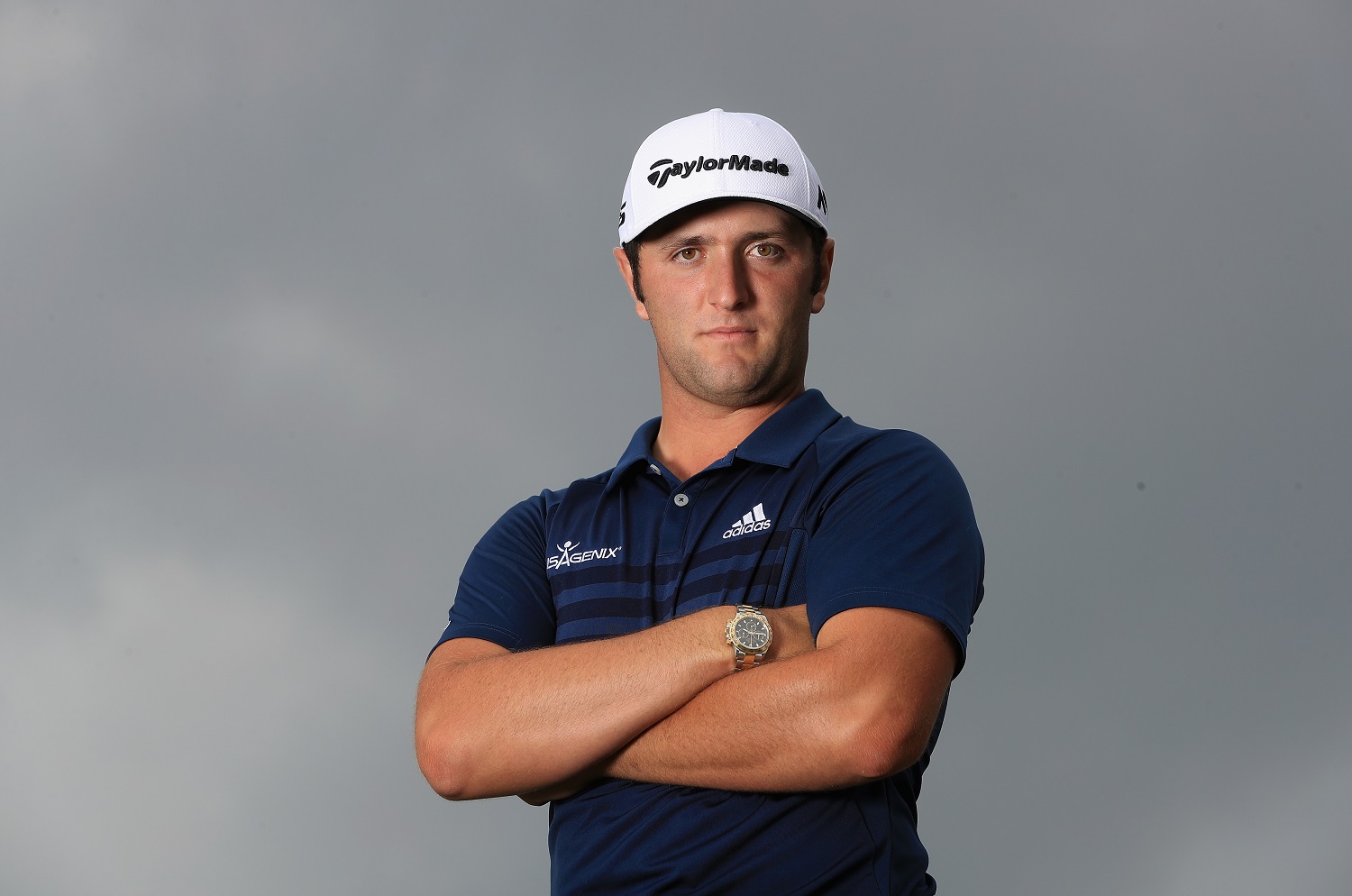 Jon Rahm's Brilliant Golf Career Began With an Ankle Shattered at Birth
Jon Rahm, who is coming off a U.S. Open victory and is favored to win the 149th British Open, has an explanation for his unconventional swing.
Jon Rahm's unconventional swing doesn't come close to Jim Furyk's "a man trying to kill a snake in a phone booth" approach, as coined by renowned commentator David Feherty. What Rahm's seemingly half-hearted backswing does do, however, is win tournaments against the world's best golfers.
At the moment, Rahm is on the sort of run that might just add a British Open championship to the U.S. Open title he won last month. It all goes back to an ankle that doctors broke shortly after he was born 26 years ago.
Jon Rahm's potential is limitless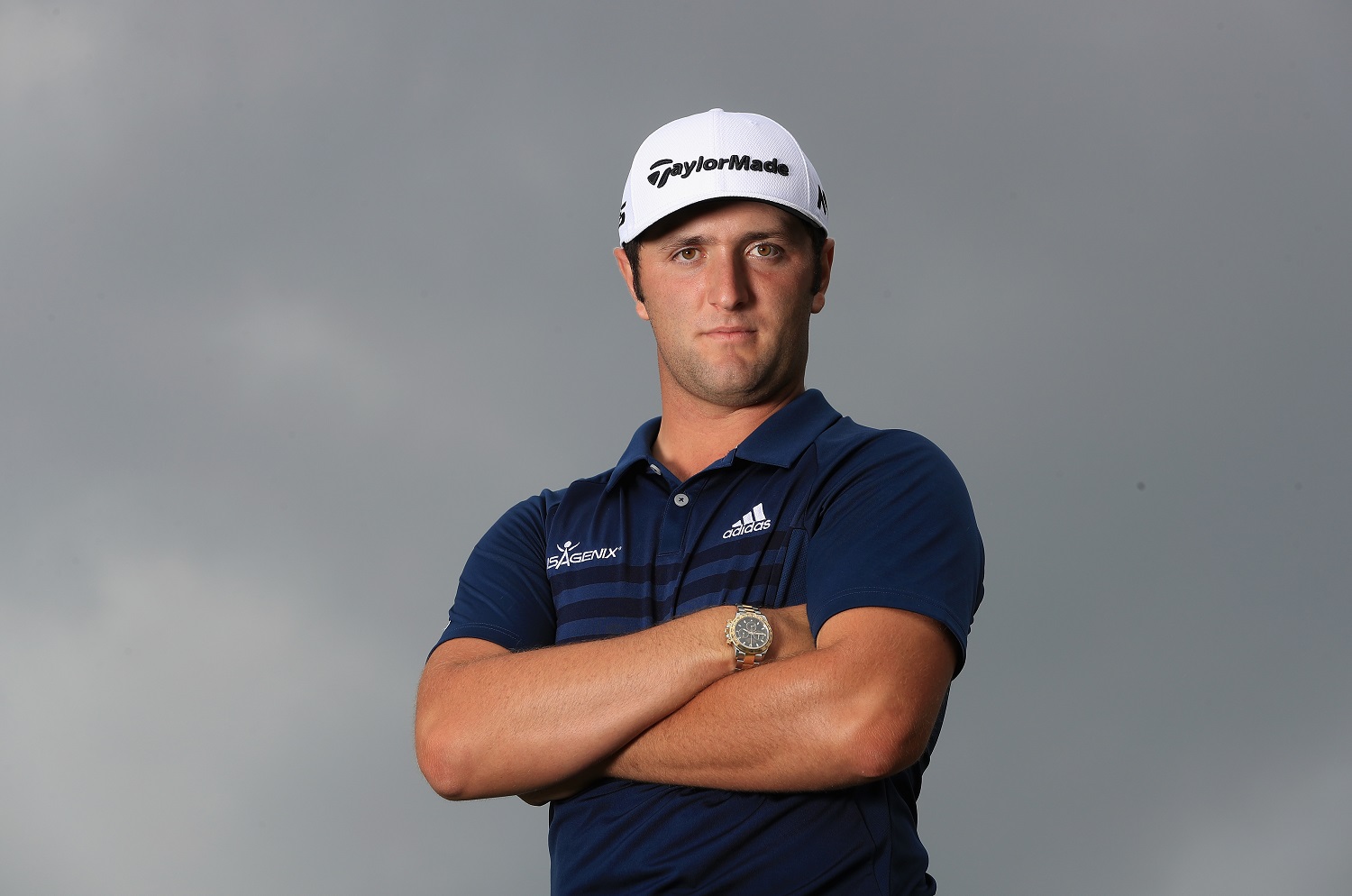 Rahm only arrived on the PGA Tour as a full-time member in 2016, but he has made quite the impression already. He has won tournaments in five consecutive seasons, and two of his last three have been The Memorial in 2020 and the U.S. Open last month.
Rahm was the runaway leader at The Memorial this spring when a positive COVID-19 test forced him out of the tournament after the third round, and it's the reason he has slipped behind No. 1 Dustin Johnson in the Official World Golf Ranking. The betting public believes he will remedy that situation this week, in no small part based upon his 11 top-10 finishes over the last 15 tournaments in which he was able to complete.
With six titles on the PGA Tour and another half-dozen on the European circuit since 2017, he has already rolled up $30 million in purses to go along with his first major championship. Given his age and skill level, Rahm could be racking up plenty more majors over the next 15 years.
Rahm's brilliant golf career began with an ankle shattered at birth
The fact that Rahm is an elite golfer at all is amazing because of the circumstances surrounding his birth in Barrika, Spain.
"I was born with a club foot on my right leg, which means that my right leg up to the ankle was straight, my foot was 90 degrees turned inside and basically upside down," he told reporters gathering at Royal St. George's Golf Club, the site of the 149th British Open. "So, when I was born, they basically pretty much broke every bone in the ankle, and I was casted within 20 minutes of being born from the knee down."
The casts required frequent changing, and his legs did not grow at the same rate. Today, his right leg is approximately half an inch shorter than his left, and he does not have as much mobility in the ankle.
The result is a balance issue that he has compensated for in his golf game by taking a shorter backswing.
"I learned at a very young age that I'm going to be more efficient at creating power and be consistent from a short swing," he said.
Rahm does not have 'tight hips'
The first thing many golf fans notice about Rahm out on the course is that he has a shorter backswing than many PGA Tour players. The second thing they notice is how fluid the swing looks.
Rahm said this week was the first time that reporters asked about the origin of his somewhat unconventional swing. Talking about it now should put to rest the comments he occasionally hears about his "tight hips."
"If you know anything about golf, that is the stupidest thing to say," he said.
What he sacrifices by starting the downstroke from a lower position, Rahm gains with fluidity that translates into accuracy.
It's why he is a respectable 21st on the PGA in average driving distance this season but fifth in hitting greens in regulation. And when he's hitting his approach from a fairway, Rahm climbs to third in greens in regulation. With reliability like that, being 47th in putts per round doesn't sting quite as much.
If Furyk was killing snakes in a phone booth, then Rahm is cutting down the competition with the shortest and sweetest of swings.
Like Sportscasting on Facebook. Follow us on Twitter @sportscasting19.