Jon Runyan Jr. Has Big Shoes to Fill With Packers
Jon Runyan has given the NFL another father-son duo in its ranks. The Packers selected Runyan, a 6-foot-4 offensive lineman from Michigan, in the sixth round of Saturday's NFL draft. Runyan's father, Jon Sr., played 15 NFL seasons and earned All-Pro honors at one point.
Jon Runyan Jr. certainly has big shoes to fill in the coming years. Here's why you should be watching Runyan and his professional career.
Jon Runyan Jr. had a fine college career at Michigan
The Michigan Wolverines' relatively disappointing seasons of late can't be pinned on Jon Runyan. The 6-foot-4 offensive lineman earned All-Big Ten honors the last two years and won the Hugh H. Rader Memorial Award, an award given to the Wolverines' top offensive lineman.
Fittingly, Jon Runyan Sr. won the same award in 1994.
Jon Runyan started 26 games at Michigan, all but one of which came at left tackle, and also played special teams. His experience both in the trenches and on kickoffs will help him land a spot in the NFL, whether it is with the Packers or another organization.
Michigan failed to breakthrough in Runyan's time there, though. Although the Wolverines frequently had one of the country's most talented programs, Michigan never made the College Football Playoff partly because they never beat rival Ohio State.
Jon Runyan Sr. has had his own intriguing life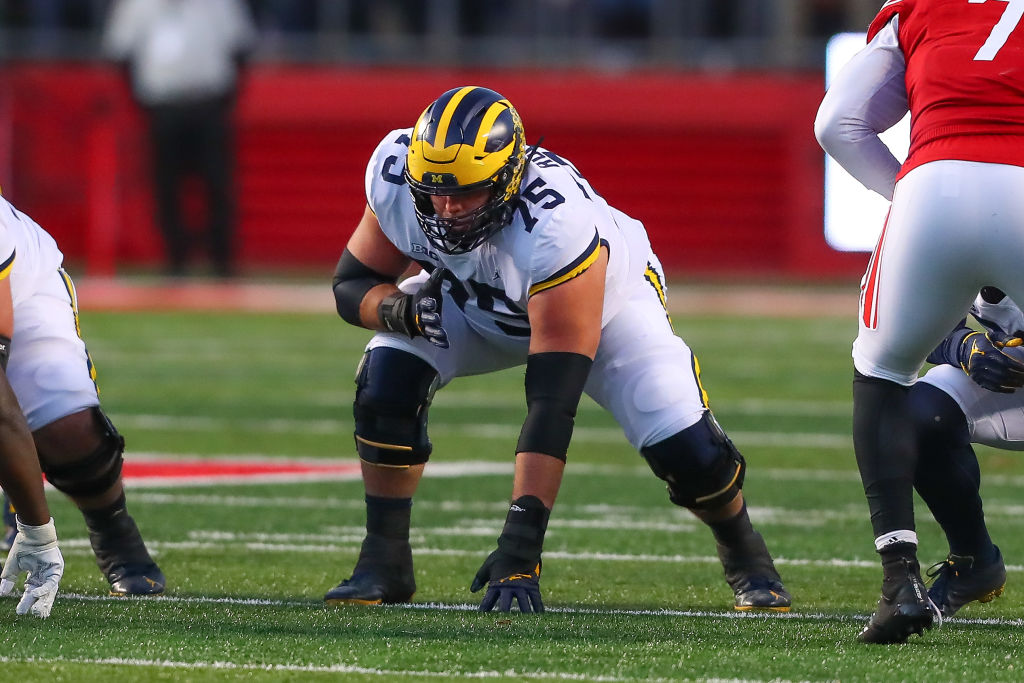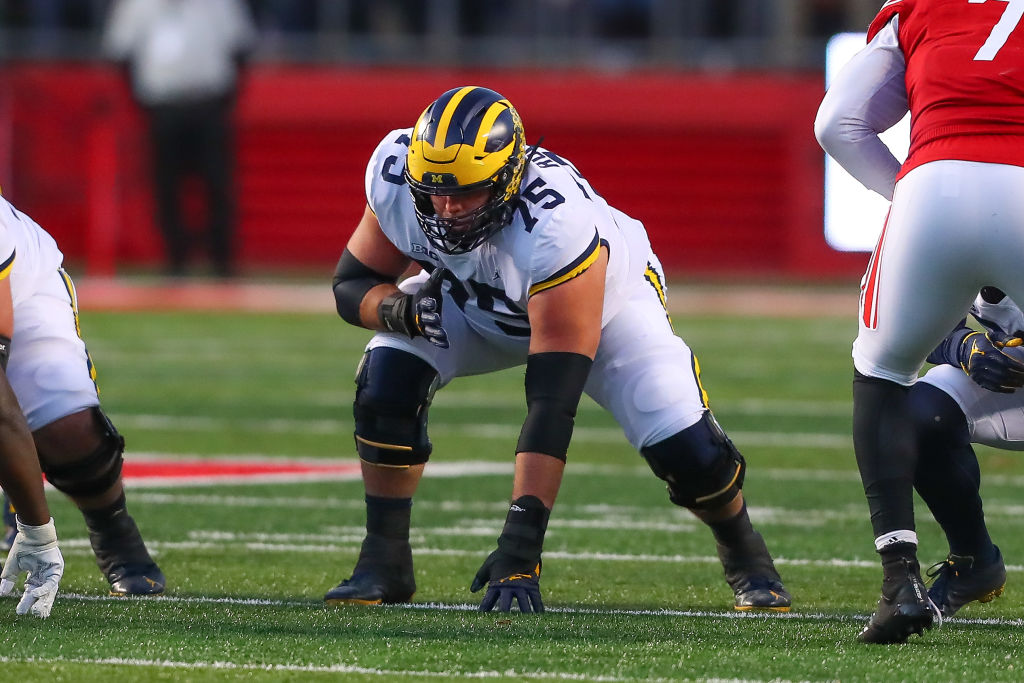 The Houston Oilers used the 109th overall selection on Jon Runyan Sr. in the 1996 NFL draft. Runyan earned All-Pro honors in 1999 with the Titans, who'd changed their name from the Oilers, before he signed with the Philadelphia Eagles.
Jon Runyan Sr. made the 2002 Pro Bowl with the Eagles and spent nine seasons there. Runyan earned a spot on the Eagles' 75th Anniversary Team in 2007.
Most recently, Runyan served two terms as a Republican in the U.S. House of Representatives. Runyan is currently an NFL Vice President of Policy and Rules Administration. The father-son duo is likely hoping they won't need to have any sitdowns about rule violations.
How will Runyan fare in the NFL?
The 2010s were not a friendly decade for offensive linemen selected in the draft's final three rounds. Eagles center Jason Kelce (sixth round in 2011), Bears tackle Charles Leno (seventh round in 2014) and 49ers tackle Trenton Brown (seventh round in 2015) were the only such offensive linemen who earned Pro Bowl honors.
Can Jon Runyan Jr. snap that streak? The odds are certainly stacked against him even without that trend considered.
NFL Media's Lance Zierlein compared Runyan to Cleveland Browns guard Colby Gossett. Minnesota drafted the 6-foot-6 Gossett in the sixth round of the 2018 NFL draft, though he's bounced around several teams. Gossett started four games for the Arizona Cardinals in 2018.
Zierlein projected Runyan to go in the draft's final two rounds. Although Zierlein believes Runyan can improve as a blocker, he was impressed with the lineman's intelligence and experience. Zierlein said Runyan is "determined and smart."
"[Runyan is] inconsistent taking control into initial engagements, but stays after it and recovers back into the second phase of the block. He plays with high hands that diminish power and control, but that should improve as he slides inside to guard.

He has adequate athleticism and body control to fit into a variety of run schemes but may not excel in any. Runyan's protection experience at tackle improves his draft value as a later-round, backup-caliber guard."