Jon Runyan Went From $30 Million Lineman to Politician and Uber Driver
Jon Runyan is why NFL offensive linemen are called "Big Uglies." At 6-foot-7 and 330 pounds during his playing days, Runyan was a force of nature on several offensive lines, including the Philadelphia Eagles in a 14-season NFL career.
After playing out an All-Pro stint on the gridiron, Runyan immediately transitioned into a political career. Here's why Runyan, who made over $30 million in the NFL, has also spent time as an Uber driver in retirement.
Jon Runyan was an excellent offensive lineman
Although Jon Runyan didn't get the general recognition that the league's best blockers do, it is hard to argue against his value with the Philadelphia Eagles. Runyan spent nine of his 14 seasons in the green and white.
He earned Pro Bowl honors in 2002 and helped the Eagles to numerous NFC Championship Game appearances and a Super Bowl loss in February 2005.
A Michigan standout, Jon Runyan entered the NFL as a fourth-round pick of the Houston Oilers in 1996. After an All-Pro season in 1999 for the recently-renamed Titans, Runyan signed a six-year, $30 million contract with the Eagles. Runyan's deal made him the highest-paid offensive lineman in NFL history.
A 2008 poll conducted by ESPN found that Runyan's blocking, especially on a screen pass, was one of the "scariest" things that could happen in a football game.
Runyan played 190 consecutive regular-season games at one point. He retired after a five-game stretch with the Chargers in 2009.
Runyan went straight from football to politics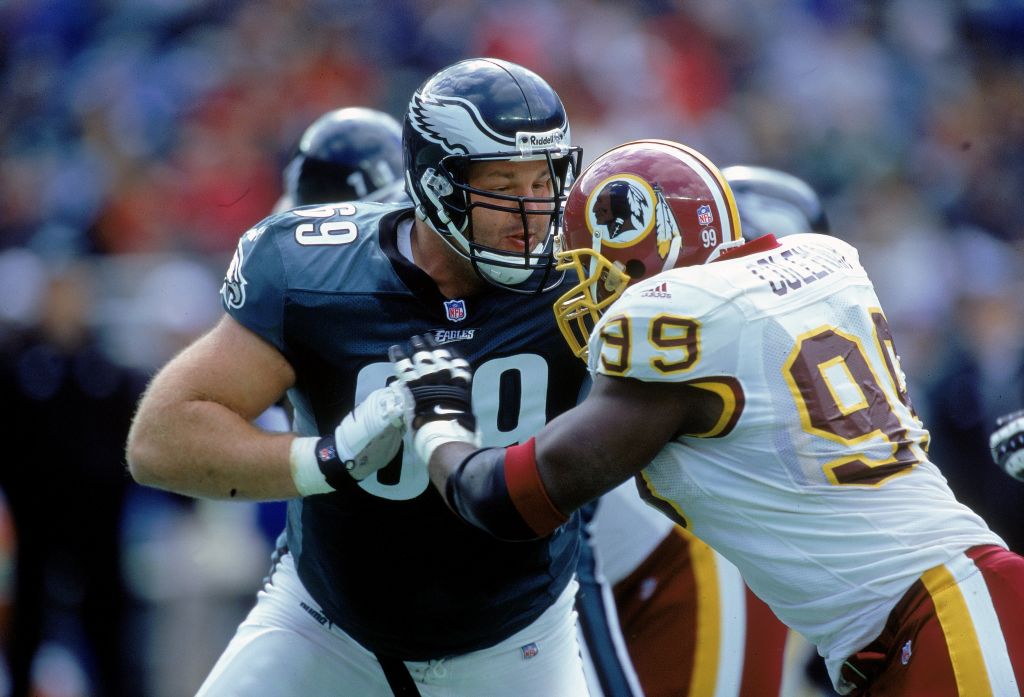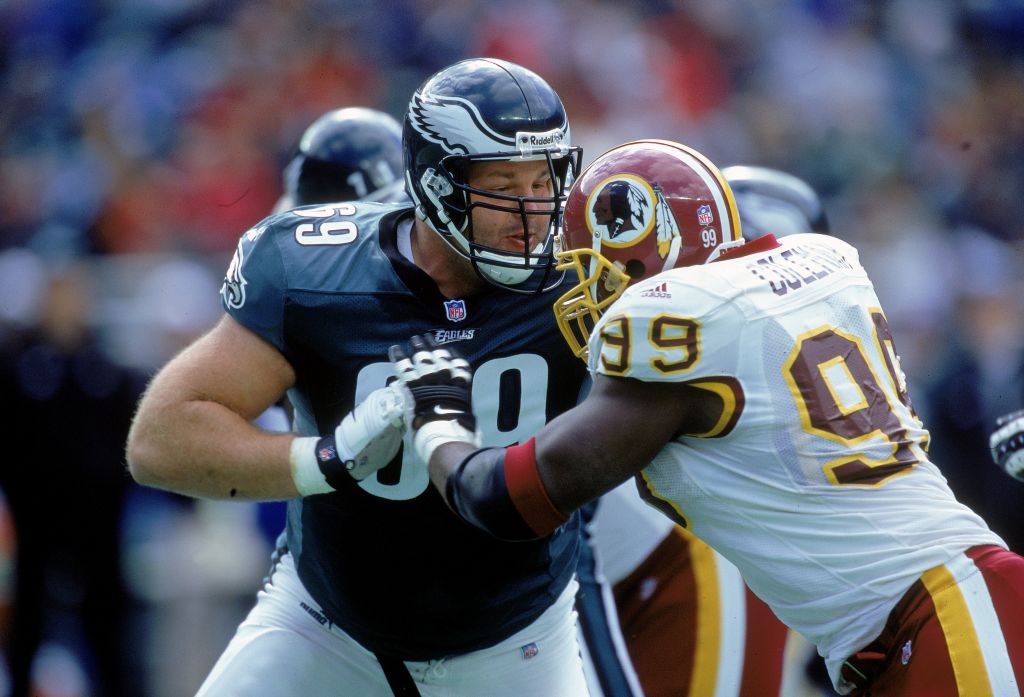 When many football players finally hang up their cleats, they usually transition into broadcasting or coaching if they decide not to take a year or two to enjoy retirement. That wasn't what Jon Runyan had planned.
Just weeks after his final NFL game, Jon Runyan announced he intended to challenge Democratic incumbent John Adler for New Jersey's 3rd congressional district. Runyan ran as a Republican and won the November 2010 election.
Runyan served two terms in Congress. He decided not to re-run in 2014 because he was frustrated with how the Republicans handled the 2013 government shutdown.
How did Jon Runyan wind up an Uber driver?
The thought of an All-Pro lineman-turned-politician becoming an Uber driver immediately creates the idea Runyan has struggled financially. That's far from the case, though. Jon Runyan only wanted to stay active in retirement.
Runyan told the Philly Voice in 2017 he admired how Uber ran things. Runyan began driving for Uber in late-2016.
"So it's not like you – you're actually punching a clock, but on your own time. It's a hell of a business model. It's actually interesting to sit there and do it. If it's your main source of income, you've got to be pretty disciplined about it, to be everywhere at the same time."
Runyan said the Eagles fans he drove for often recognized around him. At the time of that interview, though, Runyan hadn't yet driven any anti-Eagles fans.
Jon Runyan's son, Jon Jr. had a stellar football career at Michigan. The Green Bay Packers drafted Jon Runyan Jr. last week.