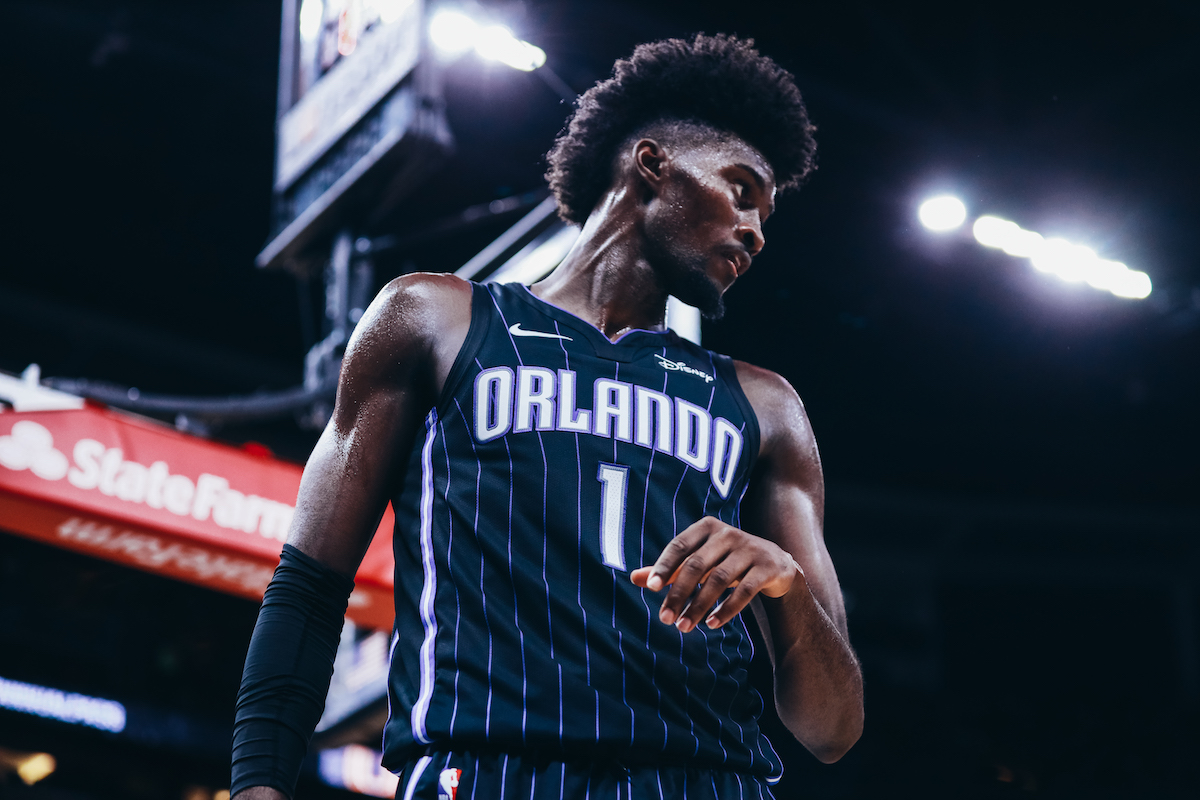 Jonathan Isaac Injury Update: Orlando Magic Forward Won't Play in 2021-22
Jonathan Isaac is officially done for the year. The Orlando Magic, though, still have a promising future when he returns in 2022-23.
Jonathan Isaac's return to the court won't come during the Orlando Magic's 2021-22 season.
Once billed as a potential centerpiece for an organization still looking for its first successful playoff series since the Dwight Howard era, the Florida State product will now have to overcome even more adversity when he gets back on the hardwood.
Returning from one missed season is tough enough. Isaac, though, is now set to miss two consecutive campaigns.
Johnathan Isaac injury update for the Orlando Magic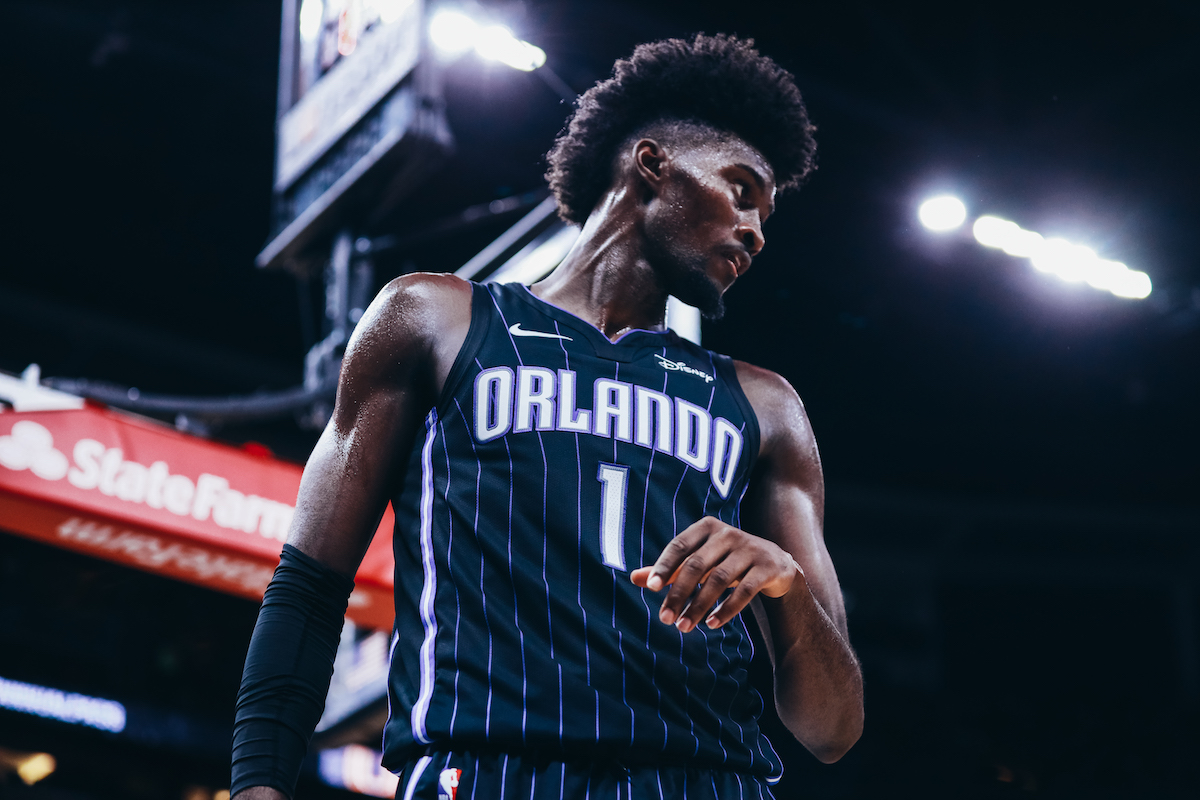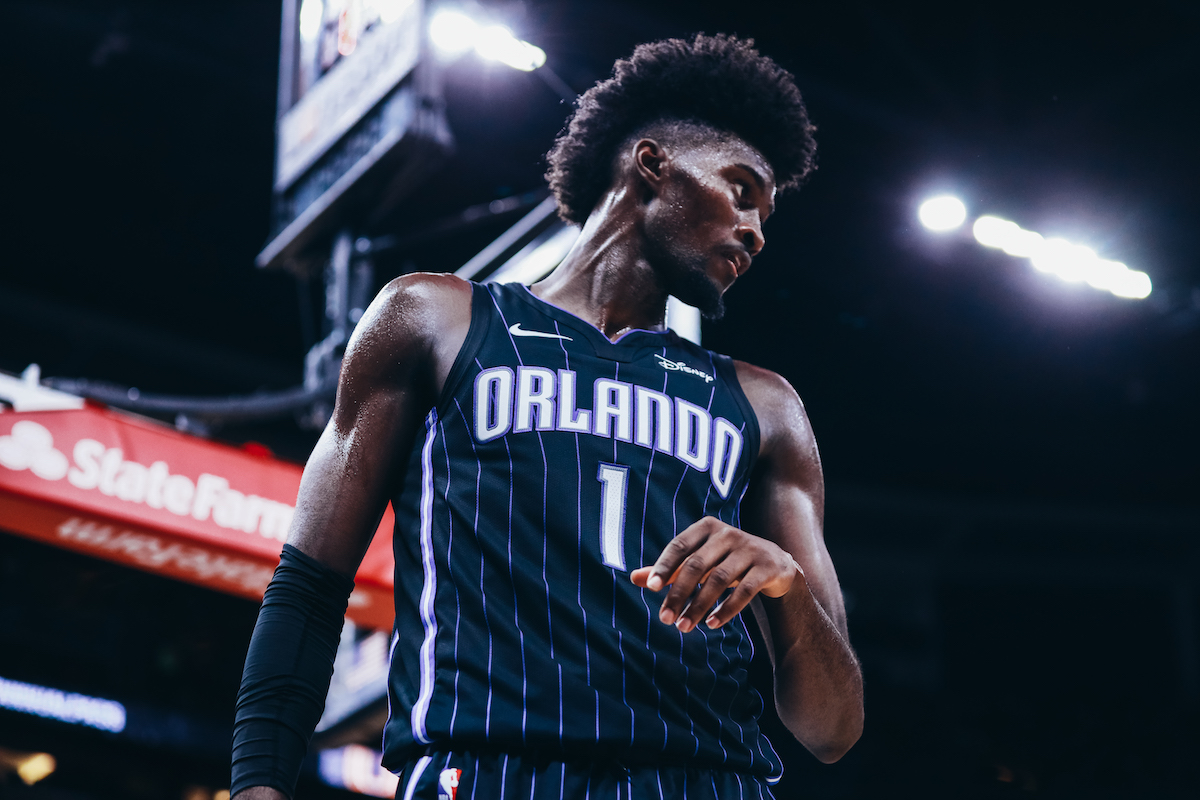 Magic president of basketball operations Jeff Weltman announced Tuesday (h/t Dan Savage of the team's official website) that Isaac will miss the rest of the 2021-22 season as he continues to rehab the torn ACL in his left knee:
First and foremost, the care of our players will always be our top priority. We have to remember that Jonathan has missed essentially two years. While it continues to be a day-to-day process for him as he continues to strengthen and condition all aspects of his body, we feel we have reached a point where it would be prudent to say that he will not play this season. I understand this can be frustrating to our fans, but Jonathan has worked extremely hard and he is eager to return to game action, which is why we must continue to manage his rehabilitation with the big picture in mind. Quite frankly, we are just out of time to ramp him up to play in games this season.

Jeff Weltman
The road to this point has been rather rough for Isaac.
He was in the midst of a breakout 2019-20 campaign, asserting himself as an All-Defensive candidate with his suffocating play for the Magic while also averaging 11.9 points per game and showcasing a growing set of offensive skills, when he suffered a bad sprain and bone bruise in his left knee on Jan. 1, 2020.
Two games into his return and wearing a large brace over the compression-wrapped joint, he was still the unfortunate recipient of a torn ACL suffered while driving to the basket against the Sacramento Kings on Aug. 2, 2020.
That fateful moment during his delayed comeback at Disney amid the bubble-based season restart was the last time he suited up, and he'll now have to wait until the 2022-23 season to step onto the court for any meaningful minutes.
Jonathan Isaac will have missed quite a bit of time when he does return
The NBA season typically starts in late October, and the 2022-23 campaign should be no exception after a few years of unorthodox timing amid the ongoing coronavirus pandemic. The 2021-22 season was delayed until December, but that was due both to a surge in case count and the lack of temporal separation between it and the end of the bubble experience.
Assuming the Magic play their first game on Oct. 20 for the second consecutive year, Isaac, if he's available to suit up, would have gone 809 days (two years, two months, and 18 days) between appearances. Including a five-game loss to the Milwaukee Bucks in the opening round of the 2020 postseason, he'd have missed 196 of Orlando's last 198 games, including 165 in a row.
Put another way: Isaac was 61 days shy of his 23rd birthday when he recorded four points, three rebounds, four assists, and steals against the Kings prior to his ACL tear. He'll be 17 days past his 25th birthday if he makes his return on Oct. 20.
The Orlando Magic can still be excited about a future that includes Jonathan Isaac
Though it might be foolish to expect a return to pre-injury levels, Isaac will still be relatively young when he's able to take the court. The Magic, as they should during their rebuilding process, have been exceedingly cautious about his rehabilitation rather than rushing him back into action for meaningless minutes, and Weltman made it clear that this wasn't a setback so much as a decision not to rush the ramp-up period.
"It's frustrating," Isaac explained, per Savage. "I've been putting in a lot of work, and everybody has been working extremely hard to get me to a place of getting closer and closer, and we've kind of run out of time with where we are right now. Just looking forward to the summer."
Orlando's spot in the standings might not indicate as much since the 18-51 squad is dead last in the Eastern Conference and firmly in contention for the No. 1 overall pick of the 2022 NBA Draft, but it still has reason to be excited about its future.
Jalen Suggs, the No. 5 overall selection in 2021, has struggled with turnovers and shooting efficiency but has shown signs of the explosive offensive ability that made him such a coveted prospect at Gonzaga. Franz Wagner, who came off the board three picks later, would be a Rookie of the Year contender in a normal season that didn't feature the three-pronged excellence of fellow first-year players Cade Cunningham, Evan Mobley, and Scottie Barnes.
Markelle Fultz has thrived in limited action since his own delayed return. Wendell Carter Jr. has looked like a high-quality addition to the lineup and is still in his age-22 season. Cole Anthony can get buckets, albeit not with enough consistency. Chuma Okeke has three-and-D upside.
Plus, we can't forget about the inevitable addition of one of the leading prospects this summer, whether that's Chet Holmgren, Jabari Smith, or someone else entirely.
Even if Isaac is but a shell of himself after a two-year absence, the Magic have a promising future filled with young up-and-comers. If he can regain that old form, though, the inevitable turnaround might just happen quicker than expected.
Isaac's injury timeline has necessitated patience, but patience can often pay off swimmingly.