Jonathan 'War Machine' Koppenhaver's Lifetime UFC Ban Is the Least of His Worries
Many UFC fighters were seemingly born to fight, while others end up fighting too much outside of the octagon. However, few MMA experts have done deeds worse than what Jonathan "War Machine" Koppenhaver has done. Currently, he's banned from the UFC, but that's really the least of his concerns. 
Jonathan 'War Machine' Koppenhaver's early MMA career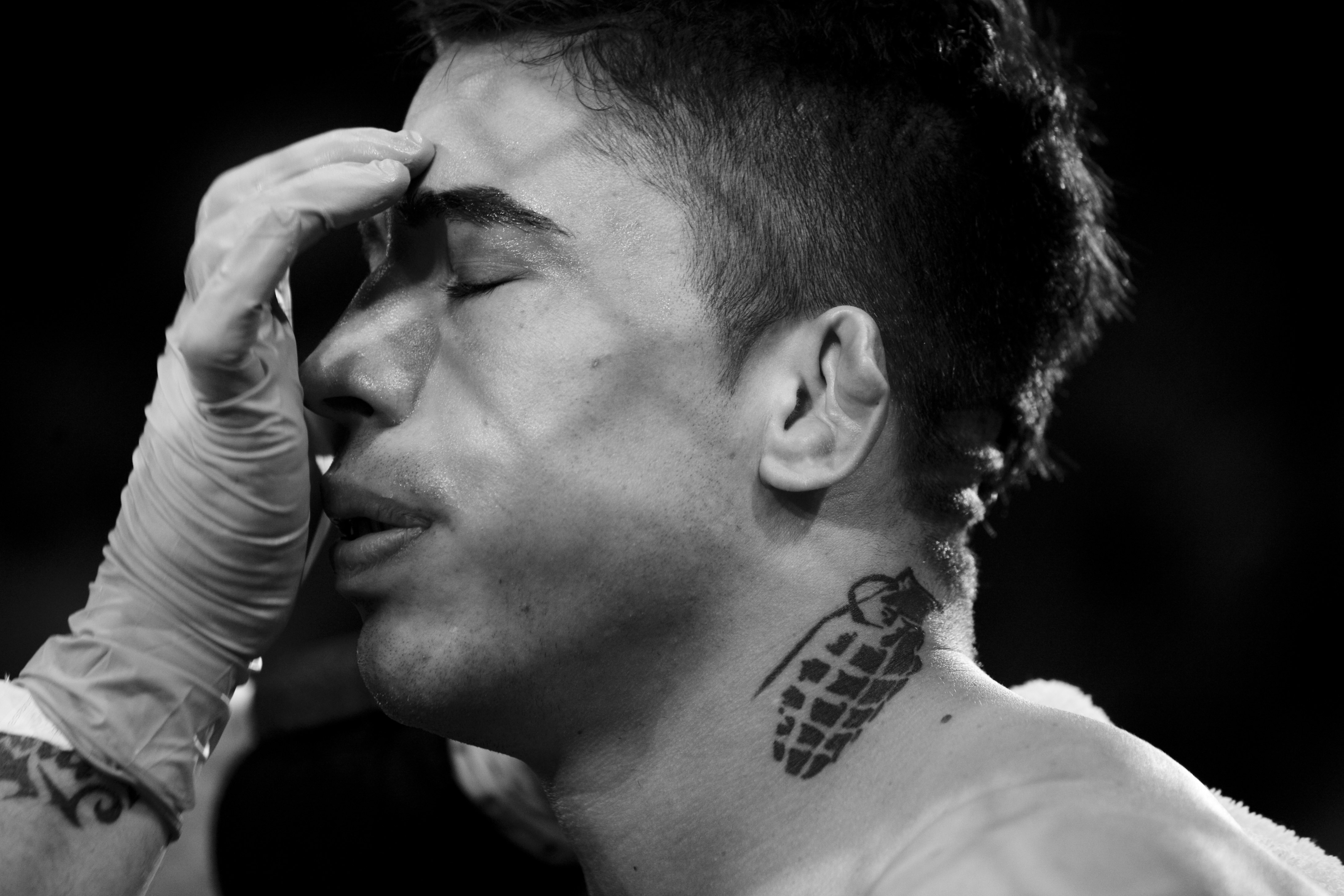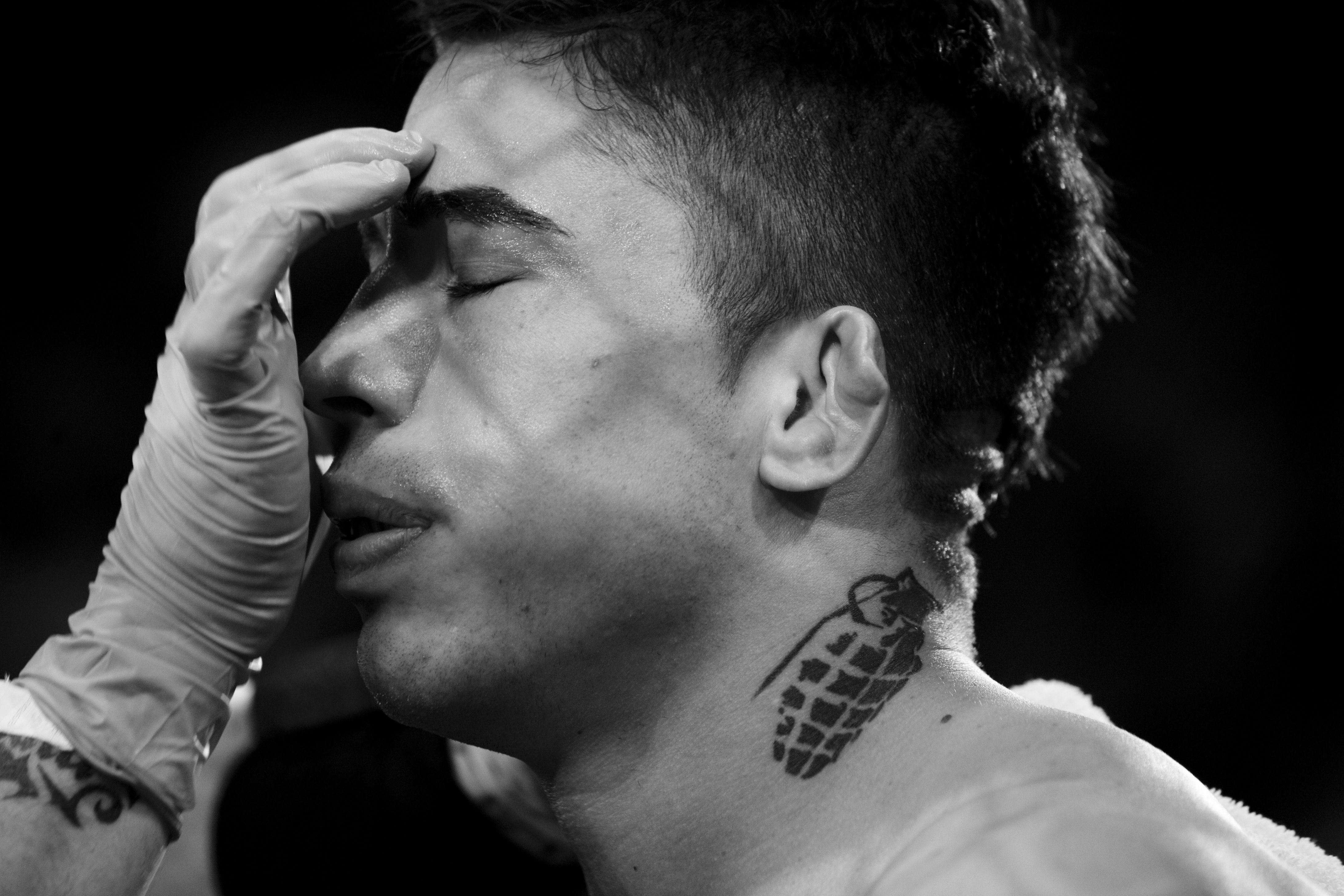 Like many young up-and-coming fighters, Koppenhaver had a successful MMA career before he joined the UFC. The Simi Valley, California, native had a record of 4-1, with all of his wins coming by knockout or submission.
"War Machine" got into the UFC via its reality show, The Ultimate Fighter, and lost in his first fight. However, the organization took a chance on Koppenhaver and gave him another fight. 
Koppenhaver won his UFC debut against Jared Rollins. It seemed like he had the potential to be someone big. His fight with Rollins earned him "Knockout of the Night" and "Fight of the Night" awards. But, in his next UFC fight, Koppenhaver's opponent, Yoshiyuki Yoshida, choked him out in less than a minute. 
Not long after this loss, the UFC released him from his contract. MMA Junkie reports that this happened for two reasons. First, Koppenhaver declined a fight. Second, he made some unsavory comments about a UFC fighter, Evan Tanner, who recently died. 
In any case, after the UFC, Koppenhaver's career largely didn't go anywhere. He'd win a few fights, but then he'd lose a few fights. The 5'11" fighter joined Bellator, which is a major MMA organization, but his personal issues eventually got the better of him.
War Machine's horrific crimes
Like many other athletes, Koppenhaver wasn't able to keep it together outside of the octagon. He's had a record of getting into bar fights and served time for those incidents. However, Koppenhaver's horrifying actions involving his ex-girlfriend, Christy Mack, changed his life forever.
Rolling Stone reports that Mack left him because of his "erratic behavior" and his "physical abuse." He also wasn't supportive of the pornstar's career, despite the fact that he was a pornstar, too.
A few months later, she started dating another guy, and Koppenhaver attacked her and her new boyfriend. On August 8th, 2014, "War Machine" broke into her home, beat up her boyfriend, and then forced him out of the house. Koppenhaver then attacked Mack physically and sexually. She had many broken bones, a ruptured liver, and broken teeth, too.
Mack managed to escape from this ordeal while he searched for a knife. Not long after, the police arrived. By the time the cops got there, however, he was long gone. Ten days later, a hotel guest where he was hiding called the cops when they saw him get into "a physical altercation with a female" at the hotel. He was arrested without incident, according to Rolling Stone.
Jonathan Koppenhaver gets life in prison
After going to jail, Koppenhaver attempted to commit suicide while awaiting trial. This attempt was unsuccessful, however. In 2017, he was sentenced to life in prison with the possibility of parole. Koppenhaver may get parole after he's served 36 years, which means that he'll be in his seventies by the time he's up for a possible release.
The UFC also banned "War Machine," so even if he somehow is both alive and in fighting shape by the time he receives parole, he won't be allowed to fight. Similarly, other MMA organizations have banned Koppenhaver too. He will more than likely spend the rest of his life behind bars. 
How to get help: In the U.S., call the National Domestic Violence Hotline at 1-800-799-7233 or text START to 88788.