Jordan Love: 6 Potential Trade Destinations If Packers Move On
Aaron Rodgers is back with the Green Bay Packers, officially shutting down the trade buzz, retirement discussion, and the like. The length of the deal is still to be determined, but the Packers' commitment to Rodgers is terrible news for Jordan Love.
After being selected in the first round of the 2020 NFL Draft, the former Utah State quarterback waited patiently to get the starting job. Well, he has to keep on waiting, although it makes sense for the Packers to at least field trade calls on Love.
He is just 23 years old, on a cheap contract, and has upside that teams could take a chance on. After all, several QB-needy teams saw their dreams crushed with the Russell Wilson and Rodgers news dump just days before free agency.
If Love is floated around in a trade, several teams should be interested. Here are four possible trade destinations for Love, and all four of these teams could benefit from having Love as early as this upcoming NFL campaign.
Indianapolis Colts
There is a solid argument as to why the Packers should keep Love on the roster. It doesn't affect the cap, and it's always nice to have a decent backup QB.
However, this might be the best time to trade Love. The free-agent QB options aren't too appealing, and the 2022 NFL Draft class likely aren't ready to be Day One starters just yet. So, maybe it is time for Love to be dealt.
The Indianapolis Colts on this list might be a surprise, but we have heard all offseason long about how they are floating Carson Wentz in a potential trade. The Colts aren't all-in on Wentz, and if he gets traded, they could get Love for pretty cheap.
Could they get him for a Day Two pick? Probably. Who knows what Love will turn out to be, but the Colts could acquire Love, sign a bridge option such as Teddy Bridgewater or Marcus Mariota, and enter camp with a QB competition to see what comes out of Love.
New Orleans Saints
The New Orleans Saints could do much worse than Jordan Love. Jameis Winston is rehabbing to prepare for the 2022 season and is the best free-agent QB available. The Saints cap space doesn't do them any favors in attempting to win a bidding war for Winston, so he could be gone.
The Saints can't roll with Trevor Siemian, Taysom Hill, or Ian Book as the starter. They have tried that. So, why not try and trade for Love?
Love is better than any of the internal options, and the Saints would easily be able to afford his contract. New Orleans has been rumored to select a QB in this class — somebody such as Carson Strong makes sense — but Love would give them a Day One starter and, who knows, maybe even their next franchise QB.
Seattle Seahawks
The Seattle Seahawks finally caved and traded away Russell Wilson after saying no over and over. Now, they are in the market for a QB and have a ton of draft picks to work with.
Sure, they got Drew Lock from the Denver Broncos, but he isn't locked in as the starter. The Seahawks should at least consider Jordan Love, and tossing a second-round pick might be all it takes to get him in the Pacific Northwest.
Pittsburgh Steelers
The Pittsburgh Steelers were hoping for one of Rodgers or Wilson. But, those dreams were crushed on Tuesday. Now, they are forced to pivot and look elsewhere.
Jimmy Garoppolo is an option, but his shoulder surgery has to be a concern. Deshaun Watson has too much risk and would be too inexpensive. Besides that, there aren't many options in the trade market.
The Steelers reportedly are ready to start Mason Rudolph in 2022, and Love has to be better than Rudolph. He has to be.
If the Steelers can get Love for a Day Two draft pick, do it and at least see what he has in the tank. The offense in Pittsburgh has a ton of weapons, the defense is in place, and all Mike Tomlin does is win football games. If the Steelers can get even average QB play from Love, they should make the playoffs.
Carolina Panthers
The Carolina Panthers have been a QB carousel in the last few seasons. Sam Darnold got off to a hot start in 2021 before fizzling out. Cam Newton returned and didn't impress very much, and now the Panthers are trying to find a QB again.
They have been linked to Watson for a long time, but Love is much cheaper and comes with far less baggage and risk. Plus, the Panthers were one of the teams who did their research on Love ahead of the 2020 NFL Draft.
The Panthers need some long-term answer at QB, so why not take a chance with Love?
Houston Texans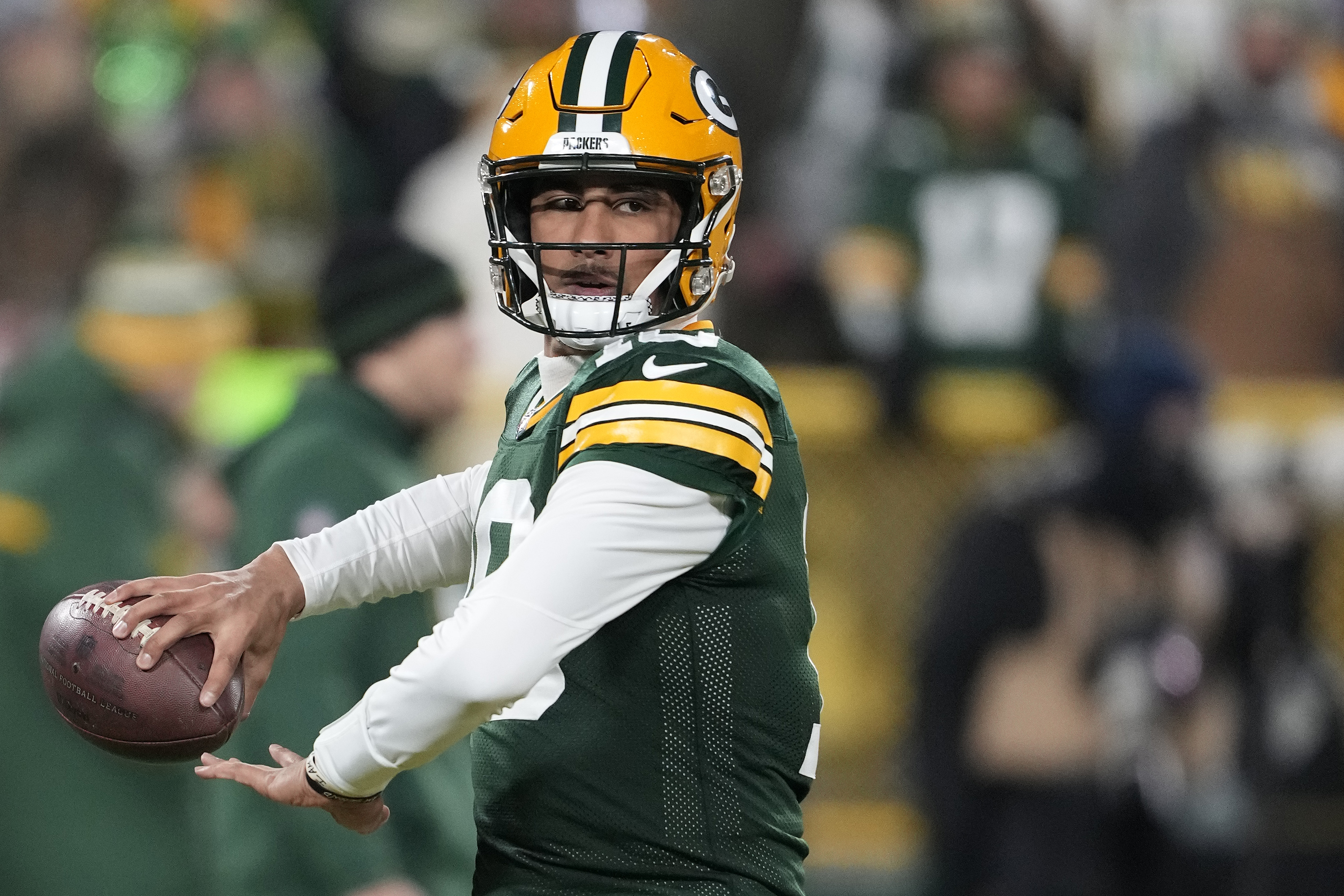 Yes, the Houston Texans entering the market for Jordan Love would be quite something.
Watson is headed out sooner or later, and new head coach Lovie Smith might only have one or two years to prove he is the guy. Is he convinced Davis Mills is the QB of the future?
Assuming Watson gets traded for a haul of draft picks, the Texans would have more than enough ammo to get a deal done with the Packers. They could then enter training camp with Love and Mills in a QB competition, and we have seen so many times how those QB battles bring out the best in both players.
The Texans have nothing to lose at this point and aren't going to compete in 2022, so taking a flier on Love makes a lot of sense.
RELATED: Pat McAfee Reveals Exactly How He Broke the Aaron Rodgers News: 'Let the World Know'