Jordan Love Was Once Again Underwhelming for the Green Bay Packers
The Green Bay Packers don't want to see backup quarterback Jordan Love again this season. Looking ahead to a first-round bye as the No. 1 overall seed in the NFC, that would mean something has gone wrong with Aaron Rodgers. No, the Packers don't want to see Love again, but they did want to get a good hard look at him in Week 18's clash with the Detroit Lions.
Much like in his start against the Kansas City Chiefs earlier in the year, the look at Green Bay's 2020 first-round pick was again underwhelming.
Jordan Love was given the opportunity to showcase himself against Detroit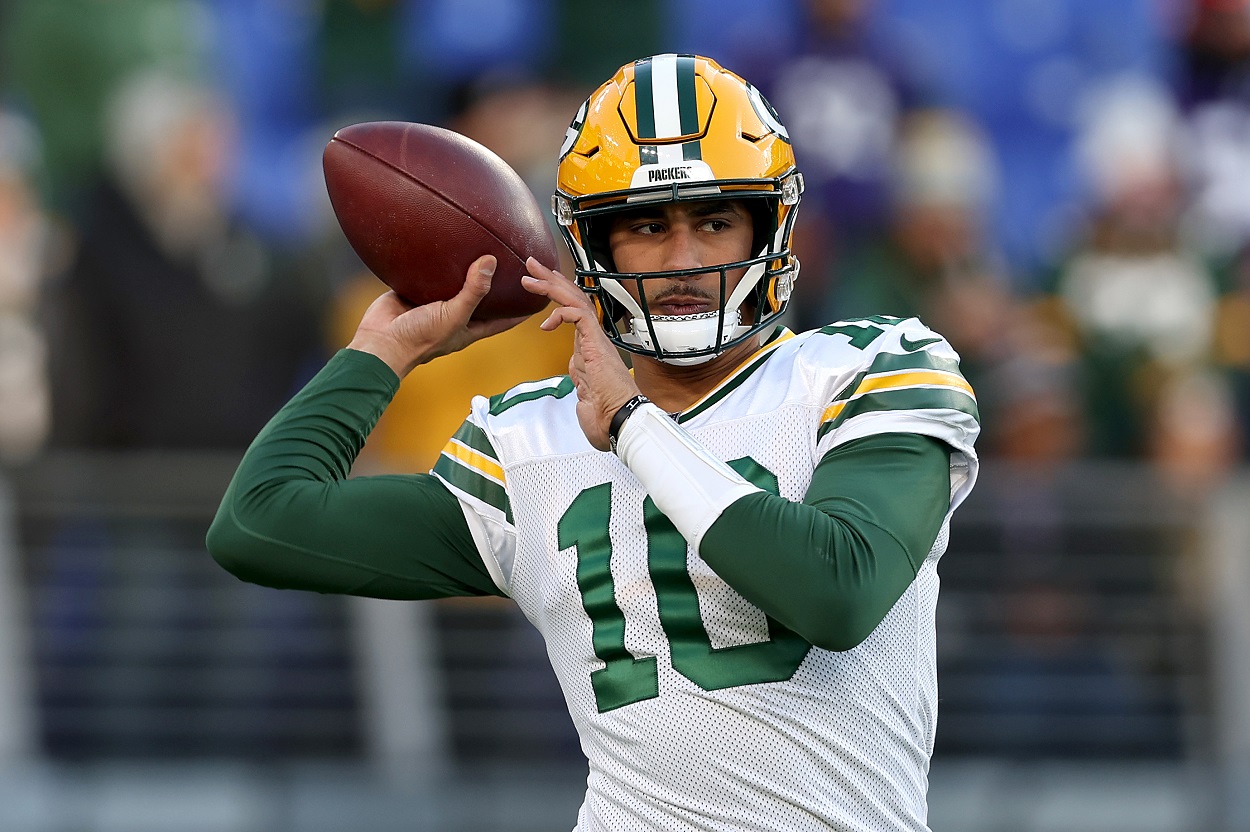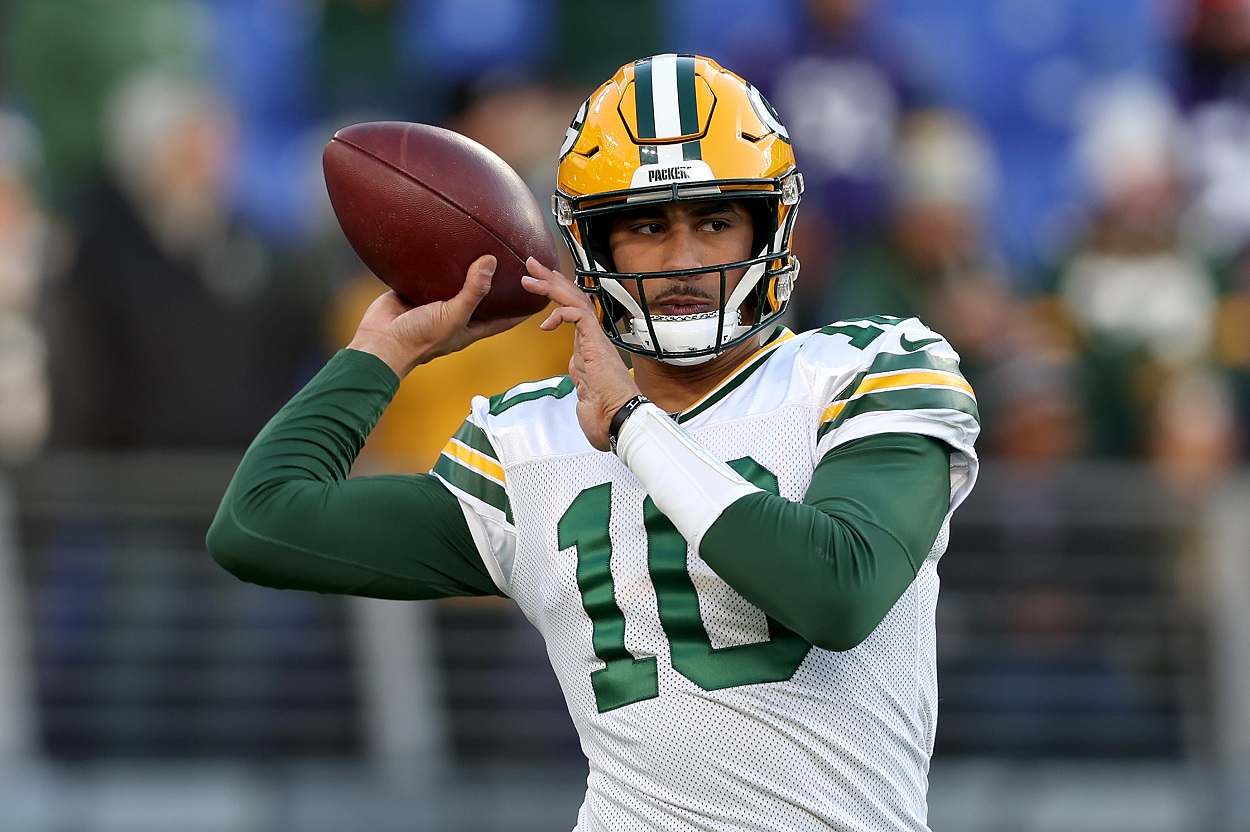 Rodgers got the start, but it was Love who was featured in the second half of what was ultimately an exciting game. Green Bay lost, 37-30. Yes, it was ultimately a meaningless loss because the Packers had already locked up the first seed in the NFC, but it was anything but empty for Love.
Remember, the Packers didn't move up to pick Love at No. 26 in the first round just to get a high-level backup. They may ultimately try to spin it that way, but the lanky and athletic quarterback out of Utah State was meant to be the heir apparent to Rodgers. The Packers were betting that Rodgers was on the way down the hill, and Love was handpicked by head coach Matt LaFleur and general manager Brian Gutekunst to be the quarterback of the future.
Rodgers winning the MVP in 2020 changed the timetable on that plan, and his play this season (he's likely got another MVP on the way), has made Love all but irrelevant. With that in mind, every chance Love gets meaningful snaps is huge when it comes to Green Bay's ultimate evaluation of him. They are huge in terms of his long-term development or lack thereof.
Unfortunately, while he has flashed some really nice things, he's also looked somewhat overwhelmed.
That was again the case against Detroit.
Love had a so-so showing against the Lions
It's tough to make a complete evaluation of Love because, unlike the game against Kansas City, he was essentially working Green Bay's second-string offense against Detroit's top defensive unit for a half.
With that said and considering what he was working with, Love did flash a few nice things. He completed 10-of-17 passes for 134 yards and a touchdown, completing 58.8% of his passes and averaging 7.9 yards per pass. He clearly has a strong understanding of the offense, and he showed off a solid mid-range game, hitting a few passes to the sidelines and showing off an ability to throw while rolling out.
That was the good. The problem for Love is that the bad was pretty bad. He seemed a bit jumpy under pressure, which was something that showed up in the Kansas City game. He also lost much if not all of his accuracy while throwing the ball deep.
The first interception wasn't necessarily his fault. It was tipped by a defender and then also by his receiver, right into the arms of C.J. Moore. The second was completely Love's fault, though. He had a chance to redeem his first interception and perhaps lead the Packers down the field for a game-tying touchdown. With a 1st-and-10 on the Green Bay 40 with 27 seconds to go, Love seemed to get spooked by the pressure up the middle. He airmailed a throw down the seams that Detroit ultimately picked off.
On back-to-back drives in a crunch-time situation, Love threw two interceptions that ultimately cost the Packers the game, as meaningless as it was.
That's not good.
What does Love's future with the Green Bay Packers look like?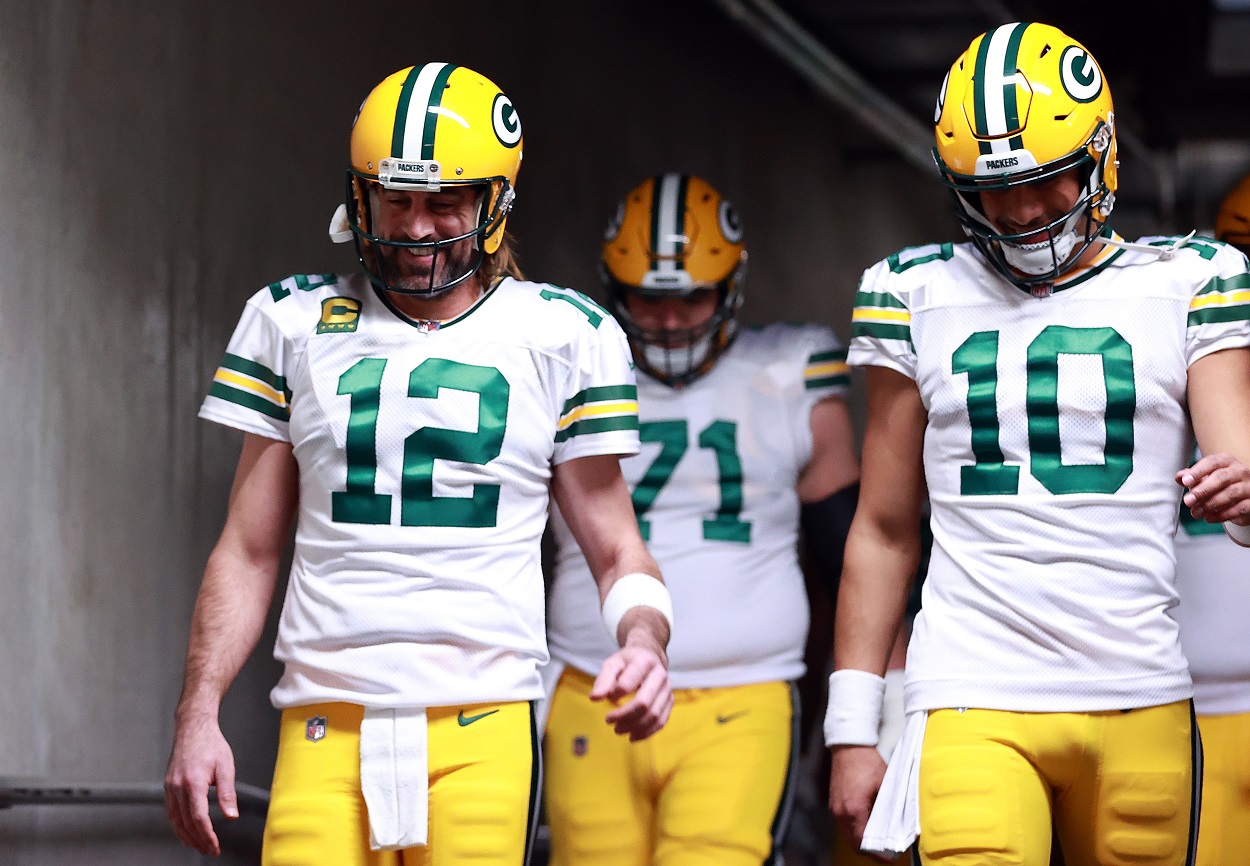 At this point, there have to be serious questions about whether or not Love is truly the guy to replace Rodgers, if and when that moment comes. Again, it's tough to give him a true evaluation in what amounted to a game and a half of action this season, but that's all the Packers will have to work with as they look to navigate any long-term talks with Rodgers in the offseason.
If this game and a half sample size is any indication, Green Bay does not have a quarterback in place who would make it easy to stomach Rodgers asking for a trade or even retiring.
Right now, Love looks like a backup quarterback in the NFL. He looks like a player who can come in and make things interesting for you if your starter is out, but nothing he's shown so far would lead one to believe that he can be a high-level starter in the NFL.
That is, unfortunately, the expectation in Green Bay, which means that Love is playing well below expectations. Replacing Rodgers, if it ever happens, was never going to be easy, but that's exactly why the Packers drafted Love in the first place.
Right now, that looks like a missed draft pick.
Sure, maybe another offseason of experience and seasoning in Green Bay could help Love, but that's going to be hard. That's especially going to be hard because all signs are indicating that Green Bay wants to do everything it can to stick with Rodgers long-term, and why wouldn't they after seeing Love take snaps this season? Bringing back Rodgers is reportedly the Packers' No. 1 offseason priority, and it should be.
He's frankly their only hope if this is who Love really is.
So just who is Love at this point in his career?
He's athletic. He can clearly throw a football. He seems to wilt when he's placed under pressure, though. He'll airmail a few passes here and there, and in the NFL, that leads to interceptions. He'll finish this season having thrown two touchdowns compared to three interceptions.
Sure, you can argue that he needs more time and real NFL reps to put it all together, but he really is who he is at this point.
Right now, that's underwhelming.
Stats courtesy of ESPN and Pro Football Reference. 
RELATED: The Pittsburgh Steelers Should Replace Ben Roethlisberger Not With Aaron Rodgers, but With Jordan Love
Related post url: