Jordan Love Answered a Million Dollar Question and Likely Solidified Aaron Rodgers' Long-Term Status With the Green Bay Packers
After the Green Bay Packers lost to the Kansas City Chiefs in his first-ever NFL start, Jordan Love was asked questions.
It's typical for the starting quarterback to hold a press conference after a win or loss, and it was the first time Love was able to talk to the media in that capacity.
The second-year quarterback out of Utah State assessed his own performance and even spoke about his lack of chemistry with star wide receiver Davante Adams.
There was one question that Love wasn't asked, though, and it's because it's not the type of question you ask at a press conference, but rather in a front office conference room
Is Jordan Love ready to take over the Green Bay Packers from Aaron Rodgers?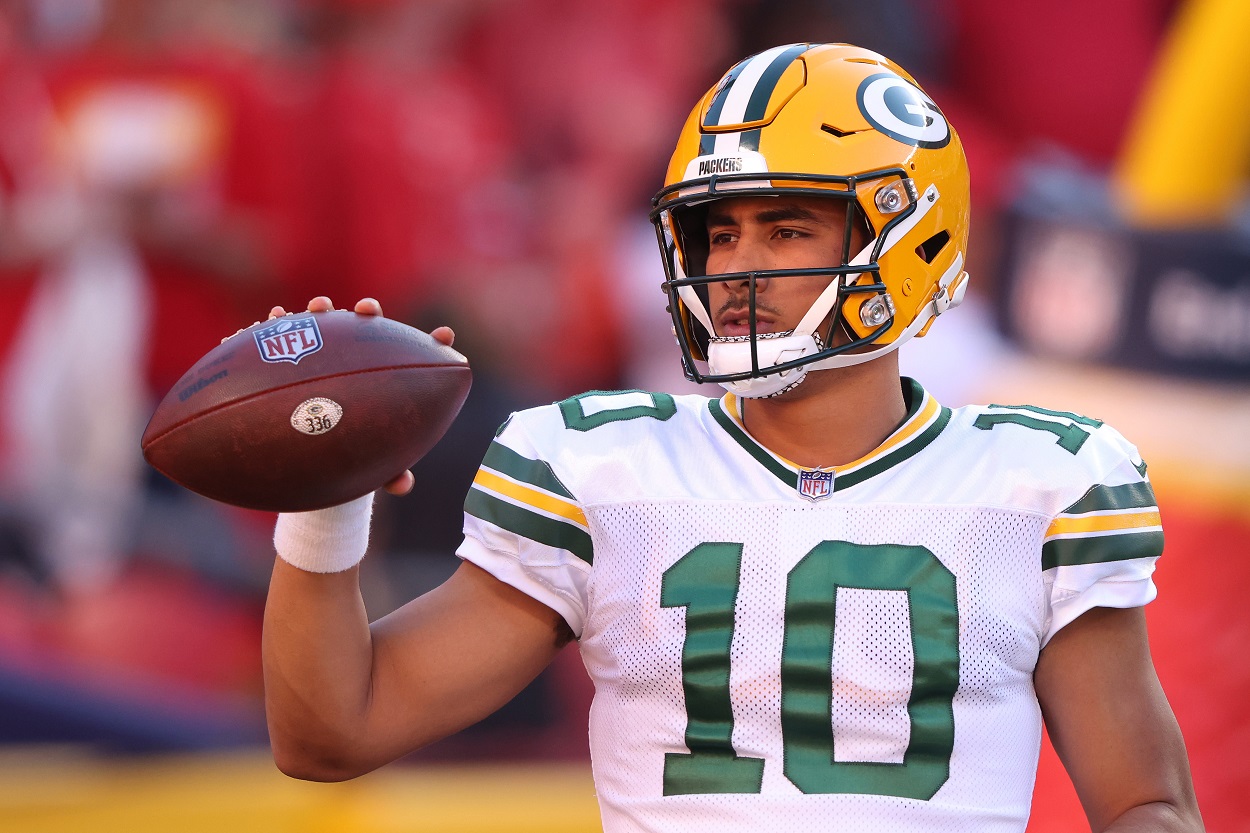 Whether it was asked or not, everybody who watched that game with any association with the Green Bay Packers was wondering the same thing, and general manager Brian Gutekunst certainly had the question on top of his mind.
Can Love replace Aaron Rodgers?
On the surface, Love's answer was a hollow no.
He didn't look great against the Chiefs, despite Kansas City having had one of the worst defenses in football this season.
Love completed just 19-of-34 passes for 190 yards. He did throw a touchdown to get Green Bay on the board late in the fourth quarter, but he was intercepted once, sacked once, and ultimately looked uncomfortable while under pressure for most of the game.
Love finished with an adjusted quarterback rating of 27.4 and completed just 55.9% of his passes.
It wasn't all terrible, and Gutekunst likely held on to those high points during the game. Love is athletic and fits the prototype of a successful NFL quarterback in 2021 and beyond. He also clearly has a strong arm, though the accuracy on his long-ball will need to be improved.
He's a project. He was when the Packers drafted him, and he still is today.
Unfortunately for Green Bay's front office, the result of this project is supposed to be a quarterback worthy of replacing Rodgers, and right now, that project needs more time to be built.
The replacement question is a familiar one in Green Bay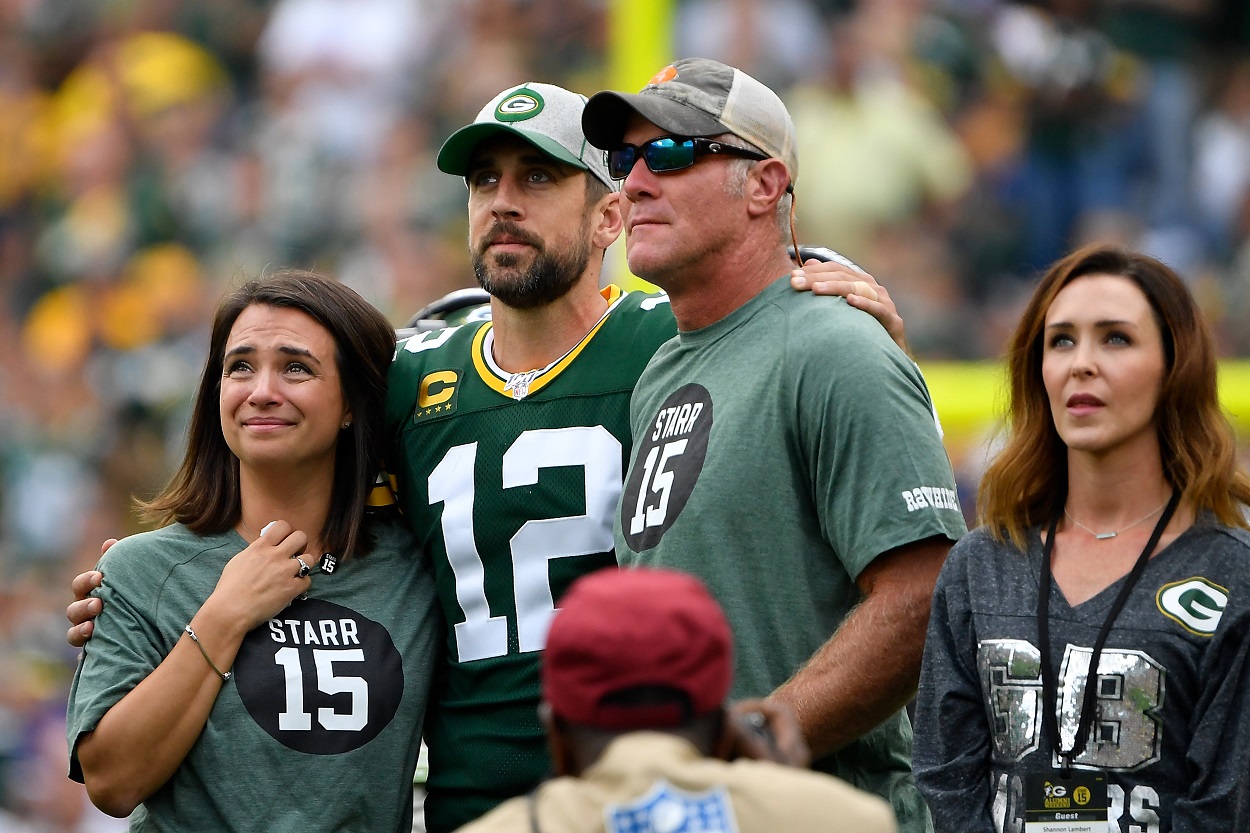 Remember that once upon a time, Rodgers, now a three-time MVP, was also a project.
Former Green Bay general manager, the late-Ted Thompson, had to ask himself whether or not Rodgers could replace the legendary Brett Favre.
Talk about big shoes to fill.
The answer was obviously yes, and the Packers went on to draft Rodgers with the 24th pick in the 2004 NFL Draft despite having Favre still near the heights of his greatness. The Packers traded Favre to the New York Jets a few seasons later, and the Rodgers-era began.
Keep in mind, watching Rodgers effortlessly play the game over the past decade-plus doesn't do justice to his early journey with the Packers.
After three seasons of backing up Favre, Rodgers got the first start of his career in the 2008 season. He started all 16 games for the Packers that first season, but the results just weren't there. Green Bay finished 6-10 and missed the playoffs while Rodgers threw 13 interceptions, the highest mark of his career. To make matters worse, the Packers had just come off a season that saw Favre lead them to a 13-3 record and a spot in the NFC Championship. Rodgers did throw for 4,038 yards and 28 touchdowns, so he showed potential, but he was ultimately just a young quarterback trying to find his way.
The 2009 season saw Green Bay go 11-5 while Rodgers threw for 30 touchdowns and seven interceptions. That was more like it. The Packers did make the playoffs that season, though they lost in the wildcard round to the Arizona Cardinals. Notably, the Packers went 0-2 against the Minnesota Vikings in 2009, who won the NFC North and advanced to the NFC Championship game.
Minnesota's quarterback was none other than Brett Favre.
Love is not ready to take over for the Packers, but that's not a permanent answer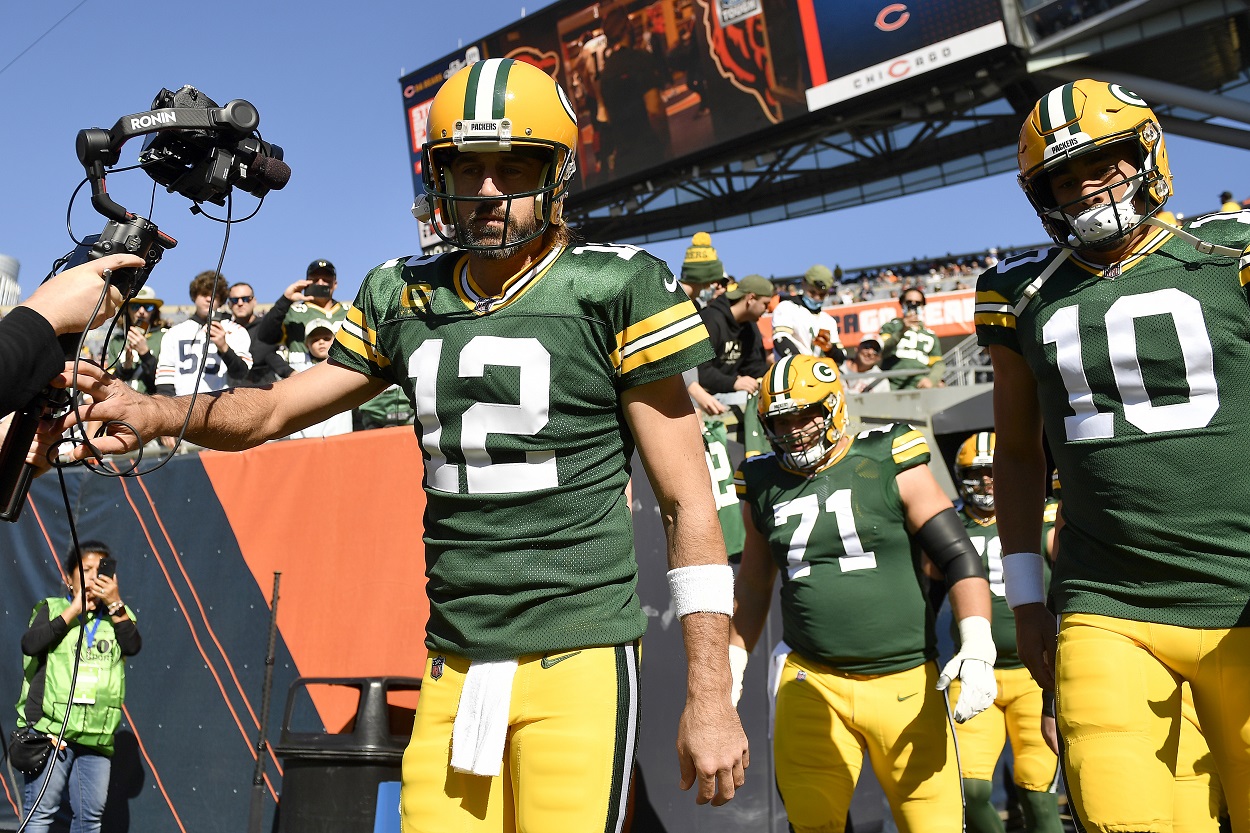 The history lesson reminds us that it's essential to be patient with young quarterbacks. There was a time when Rodgers was young and full of potential, but he was also very raw. Heck, the same thing can be said for Favre in his formative years. The legendary quarterback's first-ever NFL pass was an interception returned for a touchdown. His rookie season with the team that drafted him, the Atlanta Falcons, saw him go 0-4 passing with two interceptions and a sack.
It takes time for quarterbacks to develop. That's easy to forget in a league that all of a sudden starts rookies right off the bat, but perhaps it's worth remembering.
Rodgers sat for three years behind Favre. Tom Brady started his career backing up Drew Bledsoe. For a more recent example, even Patrick Mahomes rode the bench behind Alex Smith before getting the green light with the Chiefs.
So no, at this point, Love is not ready to replace Rodgers.
The Packers' plan when they drafted the young quarterback has yet to come to its natural jumping-off point. With that in mind, Green Bay would be wise to do everything it can to right the wrongs from this offseason and make sure to lock up Rodgers with a long-term extension.
It's going to cost the Packers money, and it's going to cost Gutekunst some of his pride, but if Green Bay wants to keep its Super Bowl window open, Rodgers will have to be the guy. His current drama aside, the Packers will remain a contender as long as No. 12 is under center.
That doesn't mean Rodgers will continue his high level of play throughout a contract extension. It also doesn't mean that Love can't take his spot in the future. Remember, the Packers moved on from Favre while he still had high-level football left in the tank.
It just means that right here and right now, the answer that Love provided the Packers this past weekend gives clarity on what Rodgers' long-term status with the organization should be.
It's a million-dollar question, literally, and for better or worse, Love provided the answer.
Green Bay still needs Rodgers.
Stats courtesy of ESPN and Pro Football Reference.