Jordan Spieth Is Set to Make a Comeback on the Golf Course in 2020
Since winning the Open Championship in 2017, Jordan Spieth has spun out. The 26-year-old initially rode in on a wave of seemingly impossible talent. But his game fell apart nearly as fast as his sudden rise to prominence.
His 2020 started painfully. In terms of standings, Spieth is at his lowest point. But this is likely the bottom, and he's set to trend up from here. Let's explore Spieth's short PGA Tour history, his recovery plan, and his chances for winning a title this year.
Jordan Spieth's challenges since winning the Masters
Spieth won his first PGA Tour event in 2013. The John Deere Classic win, just shy of his 20th birthday, set him on a rapid path toward his eventual Masters win in 2015, as ESPN reports. There, his age wasn't the only thing that put him in the record books. He tied the tournament record low score for 72 holes.
Spieth's huge win put a target on his back, ratcheting up his mental stress. Notably, the golfer is sensitive to small distractions, like crowd noise and his wedding ring, as the Golf Channel explains. But the weight of his own faltering play has a seemingly exponential effect on his performance.
This isn't simply outside analysis, it's Spieth's own reasoning for his decline. In Golf Digest, he describes himself as "neurotic" and detailed losing sleep over refining the finer details of his game. When he was younger, he didn't face these high expectations. Once the golf world set their eyes on him, Spieth lost his stroke.
Spieth's two-year journey to restoring his winning game
After his 2017 Open Championship win, Spieth declined heavily. He wasn't just having bad rounds; his game became inconsistent from tee to green. A consistent rhythm eludes him entirely.
Spieth spent the next two years working on his issues with overthinking and anxiety. On paper, the results aren't pretty. The now-26-year-old's decline from the apex of golf culminated in January 2020. Now, Spieth is out of the top 50 altogether.
The lower level of competition and pressure may help him regain his confidence. So far, Spieth's attempt to get back on top has involved entering as many tournaments as possible. It hasn't helped yet. But an unforeseeable situation may help Spieth "click" his spotty game back into place.
Can Spieth win a title in 2020?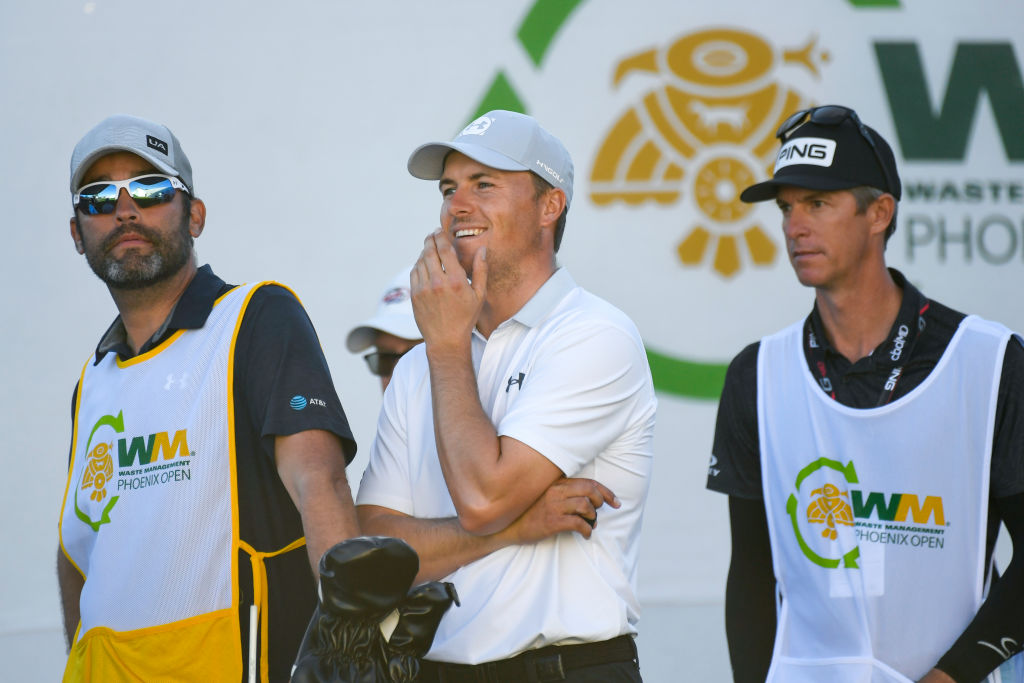 Spieth's dedication to working out the kinks in path to the green has always skipped one recommendation: taking a break.
Consider what J.B. Holmes, who took the lead at the first round of Spieth's latest tournament appearance, has to say on the topic: "When stuff's not going your way and it's hard to get the scores and get the ball in the hole, it's tough to stay mentally tough there sometimes," Holmes told Golf Digest. "And sometimes you just need a break."
Spieth's initial appearance at the Players Championship wasn't pretty. He limped to a three-over 75, putting him in a tie for 93rd place. But with subsequent rounds canceled due to the coronavirus, he'll finally have time to reflect. Hopefully, the downtime opens up space to consider whether the overthinking is truly the whole of his issues.
Spieth's issues aren't a total drop in talent but inconsistent individual performances with obvious flashes of his former self. Clearly two years of the overthinking he admits to hasn't done what it needs to.
As SB Nation notes, this could also be the perfect time to reevaluate the people around him. When PGA Tour play resumes, Spieth could very well emerge as a transformed golfer.