Jorge Masvidal Began His Fighting Career in Kimbo Slice's Backyard
Many UFC stars have had an interesting upbringing. But few people had one like Jorge Masvidal's. While a history of street fighting isn't uncommon, few people can boast about fighting in amateur YouTube brawls. Here's a look at how Jorge Masvidal went from fighting in Kimbo Slice's backyard to competing in the biggest events in the world.
Kimbo Slice's backyard brawls
Although Slice was never a real threat to other UFC fighters in his weight class, he's remained an icon in the fighting community. Many fans grew up watching Slice fight in backyards on YouTube. Not only did he seem dangerous in the backyard, but his story was inspiring, too. In any case, his backyard brawls became so popular that Slice and his crew started hosting and filming other fights, too.
Many of those backyard brawls were largely forgettable, as they weren't really fair or well-structured fights. However, one of the more memorable fights on the show was the one between Masvidal and a man called Ray. As Insider wrote, Masvidal was young and skinnier at the time. Ray, who was a bouncer, was clearly the larger man. Despite this size difference, Masvidal showed his worth and defeated Ray after a few minutes.
While the two men would rematch a few months later, the results were ultimately the same. For many fans, those two short videos were all they knew about these fights. However, Masvidal and Slice had more history than that. 
The story behind the fights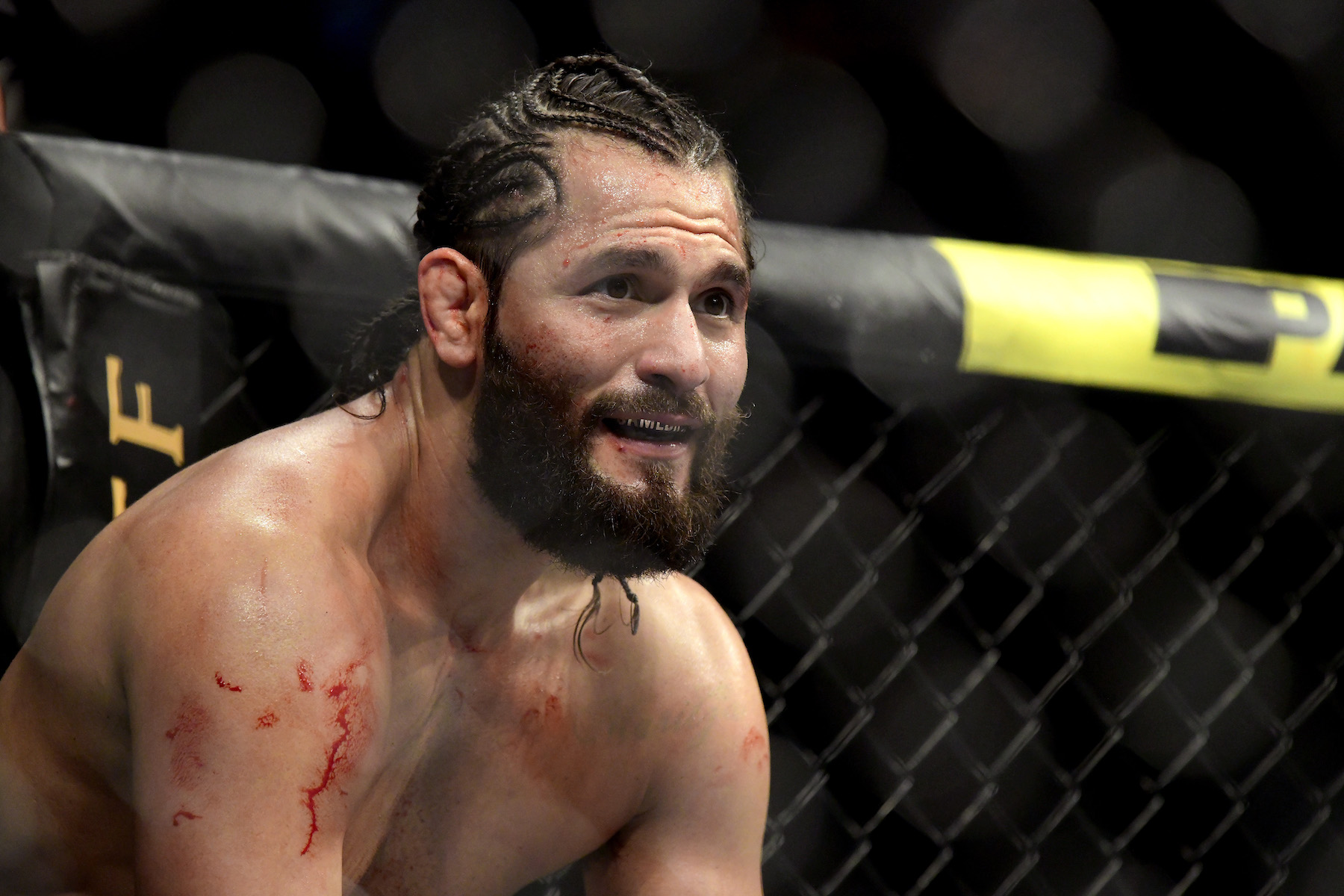 As Insider explained, Masvidal didn't have much to his name. But he was still training daily at a gym. Sometimes, he'd sleep in his car in the gym's parking. That said, that gym also happened to be the same one Slice worked out at, so it didn't take long before the two men knew of each other. So, when Slice called Masvidal up and offered him some money for a fight, Masvidal quickly accepted. 
During the first fight, Slice looked worried as he watched Ray get beat up. While he did care about Ray's health, he also had an eye out for Masvidal's skills. Insider wrote, "Kimbo had been interested in Masvidal for a while, identifying him from his gym as a potentially exceptional young striking talent." 
A few months later, Ray wanted a rematch. Despite it being an amateur backyard fight, Ray took it pretty seriously. Masvidal, who could always use more money, took the rematch. This fight was tougher though; Masvidal could feel Ray was tougher than he was in their first fight. But once again, Masvidal's strategy of overwhelming Ray with punches worked, and Masvidal won.
Where Jorge Masvidal is today
By the time Slice entered the UFC, he was too old to compete seriously. So his career in the UFC didn't last long. However, Slice correctly predicted Masvidal's future. Masvidal joined the UFC in 2013. Although his UFC career didn't start with a bang, he eventually became a superstar.
In 2019, after having over 40 pro fights, Masvidal had three knockout performances in a row. The first was against Darren Till, who was a bigger man who many thought would easily knock Masvidal out. Masvidal won by knockout in the second round.
The second was his infamous knockout of Ben Askren, which, at 5 seconds, is the fastest knockout in UFC history. Of course, his third fight in 2019 was against Nate Diaz — a one-sided fight in Masvidal's favor.