Jorge Masvidal Doesn't Care What You Think of His Desire to Fight Conor McGregor
Perhaps one of 2019's biggest surprises was Jorge Masvidal's sudden rise to fame. In just 5 seconds, Masvidal went from being nobody to one of the UFC's biggest stars. After beating Nate Diaz for the BMF belt, Masvidal's next target is Conor McGregor, but some fans aren't happy about that choice. Masvidal doesn't care, though. He wants McGregor next.

Jorge Masvidal's rise to fame
Jorge Masvidal has been in the MMA game for a long time. His fans know by now that he first started fighting as a teenager in backyard boxing videos for YouTube. That was how he started as a fighter, but like many other UFC fighters, he had to fight a lot more to finally join the UFC.

He's been in the game for 16 years, and he's worked very hard to get to where he is today. He isn't an undefeated fighter like Khabib Nurmagomedov is either, Masvidal has had his share of losses. And all the meanwhile, Masvidal, like most UFC fighters, didn't make much money doing what he did for the UFC.

That all changed in 2019, though, when he went from knocking out Darren Till in an upset victory to knocking out Ben Askren in just 5 seconds. That was the fastest knockout in UFC history, and it instantly made him into a star. His next fight came against Diaz for the brand-new BMF belt, and he beat Diaz in a dominant three-round fight.

Why Jorge Masvidal wants Conor McGregor next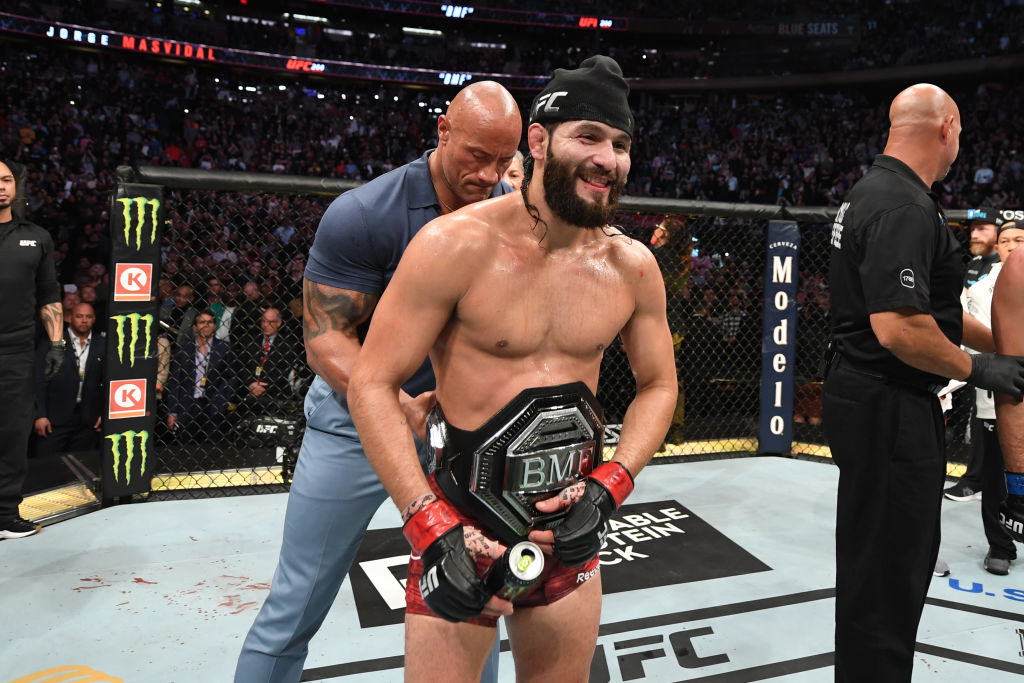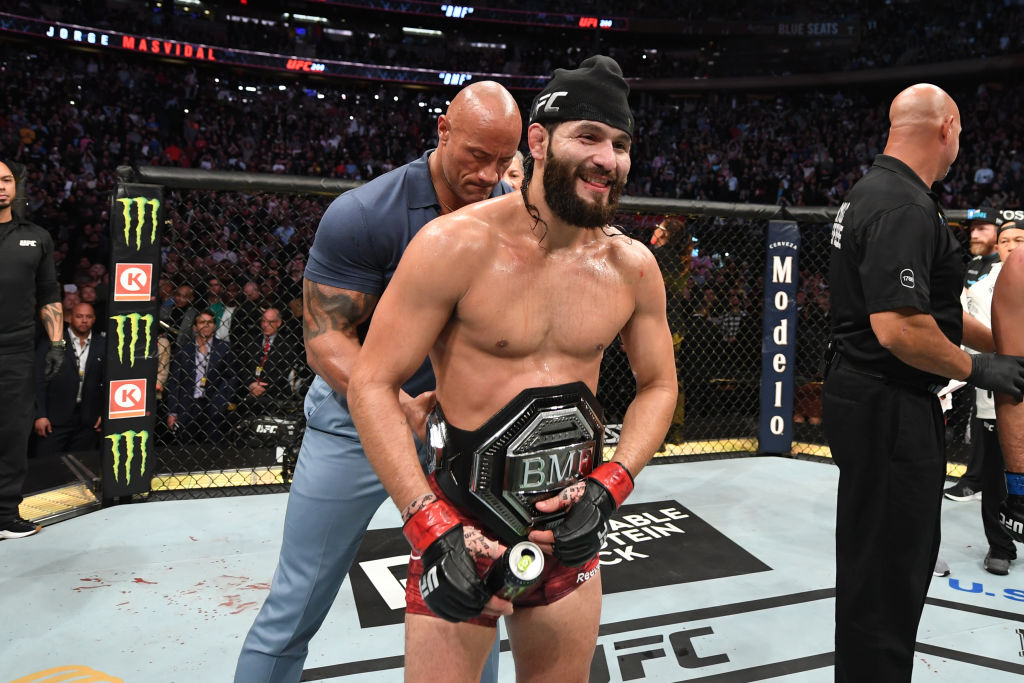 According to MMA Junkie, Jorge Masvidal has three main reasons why he wants Conor McGregor next. The most obvious one is simply because a fight with McGregor will mean making millions of dollars for both men. Masvidal has spent years fighting for next to nothing, and now he wants to get paid. Masvidal is 35 now, and he has kids to feed, so a fight with one massive payday makes a lot of sense for him.

Another big reason is that Masvidal smells blood and knows that McGregor won't be around forever. McGregor is younger than Masvidal is, but he has a successful whiskey business as well as millions in the bank from his past exploits. Everyone retires eventually, but given his circumstances, McGregor may retire sooner than later. Fighting him now will be a once in a lifetime opportunity for Masvidal.

Finally, Masvidal says that he wants to test his skills against McGregor. Despite all the trash talk, Jorge Masvidal respects Conor McGregor as a fighter. Masvidal said he wants to fight McGregor because he's a "killer" who's also a double champion. Masvidal doesn't care what his fans think, as he believes it'll be a great fight for him to take.

McGregor wants to fight Masvidal, too
On top of those reasons, McGregor, according to UFC president Dana White, wants to fight Masvidal too. That makes a lot of sense, as the two men have been taking potshots at each other for a while now.
Furthermore, when the UFC created the BMF belt, McGregor even chimed in to say that he was the true BMF since he helped create the BMF belt in the first place.

The main reason why a Conor McGregor-Jorge Masvidal bout isn't already on the schedule is that McGregor has a fight on the docket already. McGregor fights Donald Cerrone in the main event of UFC 246 on Jan. 18, 2020. If McGregor wins that fight, which many people expect him to, he will more than likely face Masvidal next.
Both men want this fight, and the only way it doesn't happen would be because McGregor ends up fighting Nurmagomedov for the title instead. Nurmagomedov doesn't really care for a rematch against McGregor, but anything can happen.