Jorge Masvidal is Already Trash Talking Conor McGregor in a Potential UFC Bout
Conor McGregor has been the star of the UFC for years now. But 2019 has been Jorge Masvidal's year, as he has exploded into superstardom due to his record-breaking five-second knockout of Ben Askren. A fight between these two men hasn't been booked yet, but Masvidal is already trash talking about a possible fight between him and McGregor, even though he's worried about what he might do physically to McGregor.
Masvidal and McGregor — their careers so far
Poetically speaking, both Jorge Masvidal and Conor McGregor blew up in popularity due to their fast knockout skills. In McGregor's case, he's always been a knockout artist, and he knocked out many opponents in the early days of his career. McGregor's popularity continued to rise until he faced Jose Aldo for the featherweight title. This much-anticipated bout ended in just 13 seconds due to McGregor's fast and powerful left hand. That is the fastest knockout in a title fight ever, and McGregor became instantly famous.

Although Masvidal hasn't fought for a real title yet, the story of his career is similar. Masvidal was fighting in backyard boxing matches in his youth before he made the move to professional sports. He rarely knocked anyone out in the early days of his UFC career, but that all changed when he flipped a switch and started knocking people out in 2017.
It didn't take long for Masvidal to get the fastest knockout in UFC history, and from there, he went on to win the BMF belt by beating Nate Diaz. Like McGregor, Masvidal became instantly famous after both of those events.

Masvidal starts the war of words before a potential McGregor bout
When the UFC created the BMF belt, McGregor told the press that he was the one who was responsible for making the BMF belt. Whether or not that's true, his statement does have some truth to it. A fight against McGregor is a fight that will make millions of dollars, and that's what the BMF belt was designed to represent.

Jorge Masvidal heard McGregor's statements, and he started talking trash right away. Earlier in the year, Masvidal said that he can't fight McGregor because he might murder McGregor if they ever fought. Masvidal says that he's too big of a man for McGregor, and there is some truth to that.

McGregor made his name fighting in the 145-pound division, and Masvidal is competing in the 170-pound division. Masvidal would have a big size advantage over McGregor if they ever fought.

Even though Masvidal vs. McGregor hasn't been booked and might never happen, that hasn't stopped Masvidal from trash-talking about McGregor. Masvidal first said he might murder McGregor inside the octagon. Later, he took a slight step back while still promising he'd take McGregor behind the woodshed.

"[T]he truth is that boy's [McGregor] gonna get hurt if they lock him in there with me," Masvidal said (per the South China Morning Post). "I'm like in segregated population, [he's] not the type of guy that they allow me to play with."

Even if a physical bout never happens, the war of words could be fun to watch. Jorge Masvidal is a big talker, and Conor McGregor has never been known for keeping quiet.
Does Jorge Masvidal run the show now?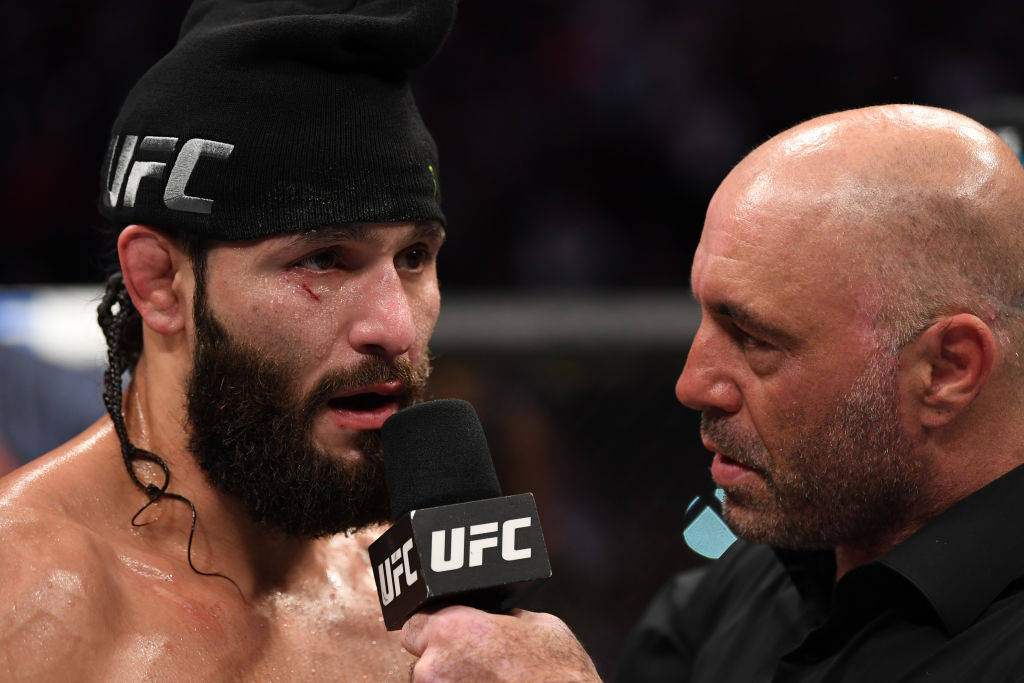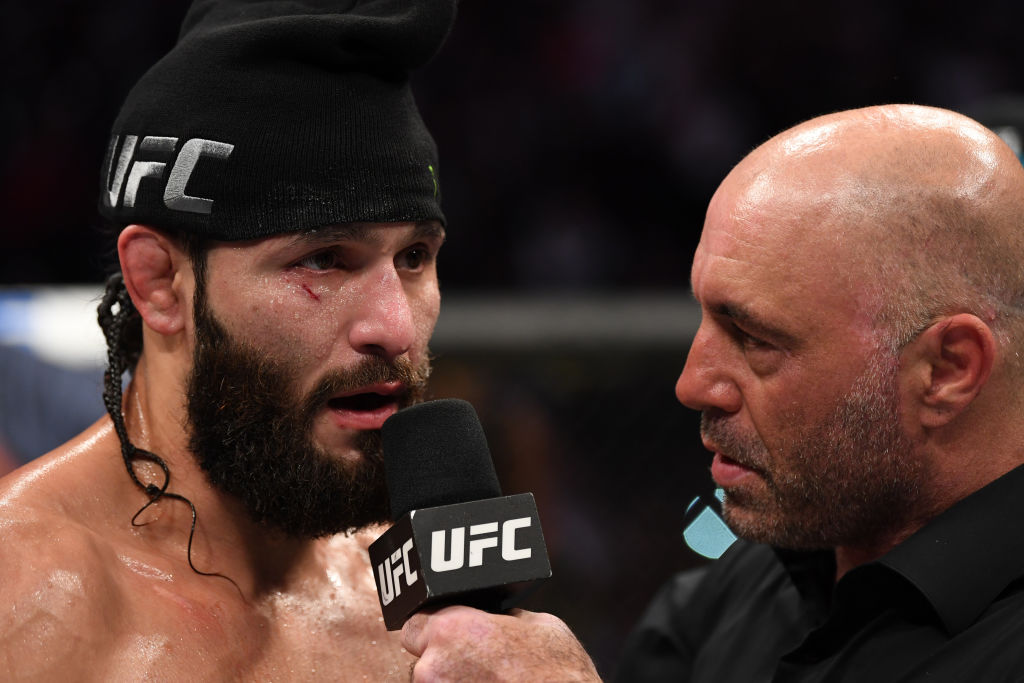 As the South China Morning Post said, Jorge Masvidal says that he's "the ticket" at welterweight now. Masvidal has cemented himself as one of the biggest names in the UFC after winning the BMF belt by beating Diaz at UFC 244. A fight against Masvidal is a fight to be one of the best and baddest men in the UFC, and the only person who decides who gets to fight Masvidal is Masvidal himself.

In that way, Masvidal is saying that if McGregor wants to fight Masvidal, then it's up to Masvidal to okay it. Masvidal says he's in "the segregated population." That is a reference to the idea that if Masvidal and McGregor were in prison, then Masvidal is so dangerous that he has to be kept away from everyone else.

Masvidal is again saying that he's too powerful of a fighter to be fighting McGregor, but this is all just trash-talk. McGregor is trying to prove that by taking a fight at welterweight, which is Masvidal's turf. McGregor will soon fight Donald Cerrone at welterweight.

If McGregor wins that fight on January 18, 2020, then he has his sights locked on Masvidal. Masvidal, however, has options, as he can fight for the actual welterweight title instead of McGregor. It's all up to Masvidal, as he is, in a way, the ticket.