Jorge Masvidal Revealed the Hardest Puncher He's Ever Faced
After a long career of fighting, Jorge Masvidal is now one of the most popular fighters in the UFC. Along the way, he's had almost 50 professional fights, and he's had the chance to fight against a lot of people. Here's a look at the two men that Jorge Masvidal said are the hardest punchers that he's faced so far.
The career of Jorge Masvidal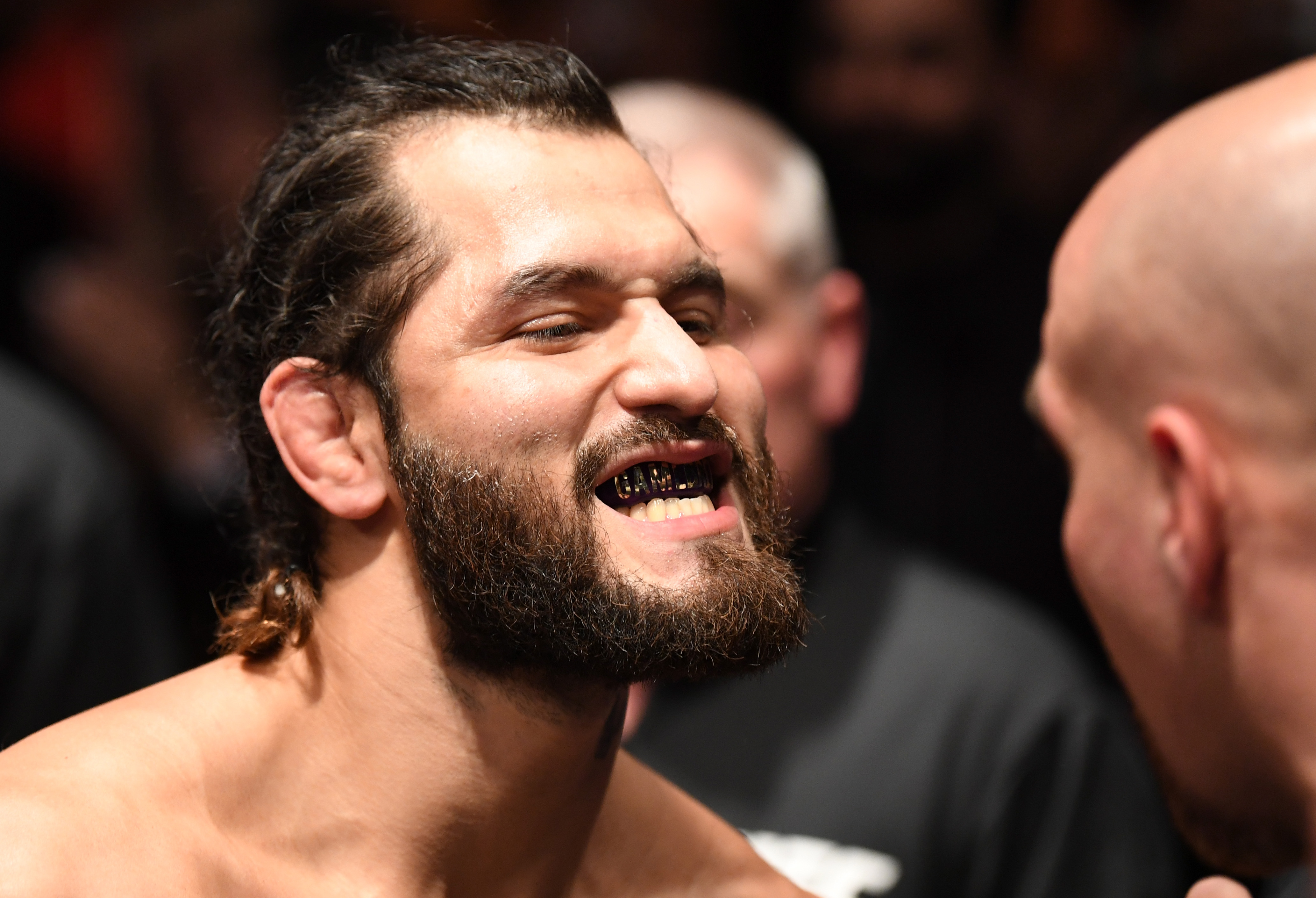 As many Masvidal fans know, he started fighting early in his life, and he hasn't stopped fighting since. That said, he started fighting professionally in 2003, and even though he didn't join the UFC until 10 years later, he's faced a lot of talented people, many of whom ended up fighting in the UFC.
For example, early in his career, Masvidal fought against guys like Joe Lauzon and Raphael Assuncao, and both of them joined the UFC later on. That said, even after he finally made it into the UFC, his career wasn't very notable. He'd win a few times, but then he'd lose a few times, per UFC Stats.
This was until he fought and beat Donald Cerrone in 2017. With this win, Masvidal became a high-profile contender, but he'd lose his next two fights. Then, in 2019, after taking a year off from the sport, he came back in force and won his next three fights in a row, with his biggest win being his famous 5 second knockout of Ben Askren.
But of course, most recently, Masvidal lost against the current champ, Kamaru Usman. Regardless, Masvidal's strength of schedule is no joke, and he's faced a lot of dangerous men in his time. Here's a look at who Masvidal said were the heaviest punchers that he's ever faced.
Paul Daley and Darren Till
As Jorge Masvidal said, the hardest puncher that he's ever faced is a close race between two men, Paul Daley and Darren Till. Masvidal fought Daley in 2010 and he lost the fight by decision. Masvidal said that Daley's punches were so powerful that, even when he was blocking them, he could feel how powerful Daley was. 
However, while Daley was a powerful puncher, Masvidal said that Darren Till had the heavier hands. Masvidal said that Till's punches were so powerful that even his weaker punches felt like they were full-powered punches from regular fighters. Masvidal fought and beat Till in 2019, and although Masvidal knocked Till out, it was a close fight nonetheless.
In fact, Till was so powerful that he knocked Masvidal down early in the fight. Masvidal recovered from the knockdown, but this shows just how powerful Till is. With that said, after losing to Masvidal, Till has made a few changes in his career.
A look at Paul Daley and Darren Till's careers
While both Daley and Till are from England, their careers have gone in different directions. Daley is an accomplished kickboxer who actually used to fight in the UFC. But, after some unsportsmanlike conduct, the UFC fired him. Daley now fights in other MMA promotions, and he's usually very successful there. 
Till has had somewhat similar behavior problems, but he hasn't gotten himself fired from the UFC just yet. In any case, Till, like Jorge Masvidal, became famous when he knocked Cerrone out.
Till seemed he was going to be the next great fighter in the UFC, but when he was given a title shot against Tyron Woodley, he got choked out in the second round. And then, in his next fight, Masvidal knocked him out. 
As a result of those setbacks, he's decided to move up in weight. He fought and beat Kelvin Gastelum in his middleweight debut, and it seems like he'll have a promising future in his new division.