Jorge Masvidal's Father Won the Fight of His Life When He Escaped Communism
Jorge Masvidal has become a star in the MMA world and one of the best UFC fighters around. However, it hasn't come without a lot of hard work and dedication, something that he has probably gotten from his father. Masvidal's father, Jorge Masvidal Sr., escaped Cuba to flee communism at a young age. His story is remarkable.
Jorge Masvidal's dad escaped from Cuba on a self-made raft
Masvidal Sr. made money in Cuba by going deep-sea diving with a spear gun. He would then get fish and bring them back. He was just a kid, though.
"His family was decent—they weren't rich. His dad was a bus driver," Masvidal said to Vice in 2013. "They were getting by and living fine. Then the whole communism thing came, and the little bit they had got taken away."
Masvidal's father ended up leaving Cuba with two other people on a tractor tire. They were then ultimately stuck at sea for seven days, ESPN reported.
"My dad said that on the third day, he held the paddle up in the air, and a bird came and landed on it—a pigeon or something," Masvidal said to Vice. "And my dad's like, 'Maybe we should eat this.' But the older guy was like, 'No. That's a sign from God. We're gonna get there.'… I don't know how long after they put the paddle up again, and the same bird comes and lands on the paddle. My dad's like, 'We're eating it.' The older guy's like, 'No, I already told you, it's a sign from God.' And my dad goes, 'Yeah, it's a sign from God to eat it.'"
Masvidal said that his father ended up in the Virgin Islands. He was then brought to America.
He later went to prison before building a strong relationship with his son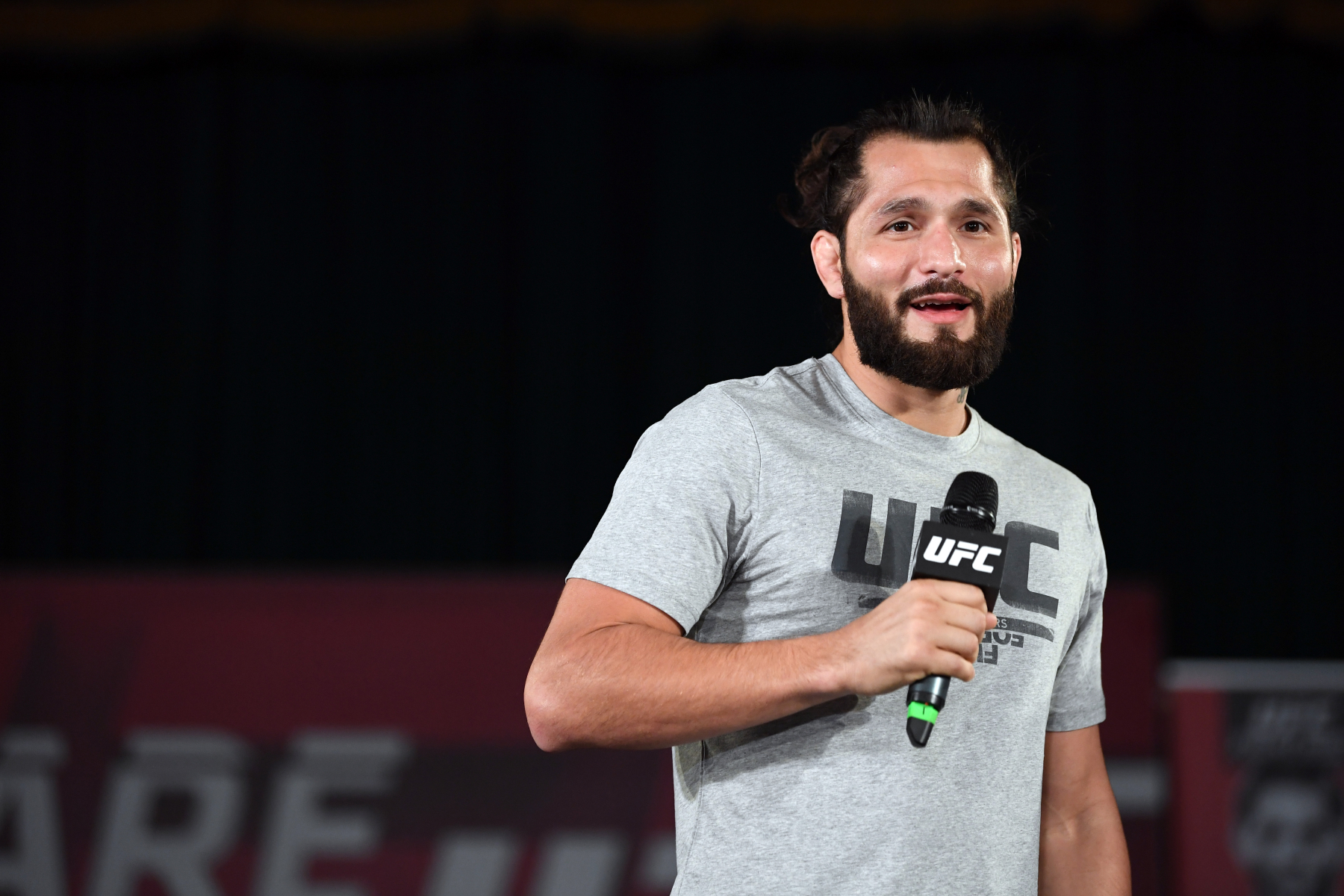 When Masvidal was only four years old in 1989, Masvidal Sr. got arrested on federal drug charges and went to prison. He ultimately stayed there for the next 18 years, ESPN reported.
For years, Masvidal didn't know that his dad was in prison. His mother wanted to spare him, so she said that Masvidal Sr. was in the army. She, however, finally told him the truth when he was a teenager.
"I got kicked out of school. … I caused a lot of turbulence throughout those years," Masvidal said to ESPN. "All that was happening and my mom's like, 'You're going to end up just like your dad.' I go, 'Pshh. He's in the army. He's like, some f***ing general or some s***.' And she goes, 'He's not in the army. He's in [prison]."
Masvidal then began visiting his father regularly. It ended up being great for him too, as his dad would intervene when he was about to make life-altering decisions. 
In 2007, Masvidal Sr. was granted supervised release. At that time, Masvidal had fought professionally for four years. His father had watched the majority of his early career on replay on a TV in prison. Three months after his release, though, he went to his son's knockout win over Yves Edwards, ESPN reported.
His son has since become an MMA star.
Masvidal has a huge fight against Kamaru Usman at UFC 251
On Saturday at UFC 251, Masvidal is doing something that many fighters might consider to be crazy. He is fighting Kamaru Usman on a week's notice.
Masvidal is 35-13 in his MMA career and 12-6 in the UFC. Usman is 16-1 and 11-0 in the UFC. They will battle for a welterweight title but had to travel all the way to Fight Island in Abu Dhabi and then had to quarantine for 48 hours, according to USA Today's MMAJunkie.
"The reason why I'm taking this short-notice fight and doing all this craziness, this is the same stuff that got me here," Masvidal said this week, according to MMA Junkie. "My whole career I've always done things like this. I'm pretty comfortable with the uncomfortable is one way to put it."
UFC 251's Regular Prelims will air on ESPN and ESPN+ at 8 p.m. The main card starts at 10 p.m.