Jose Bautista Contract Extension: Should the Blue Jays Sign?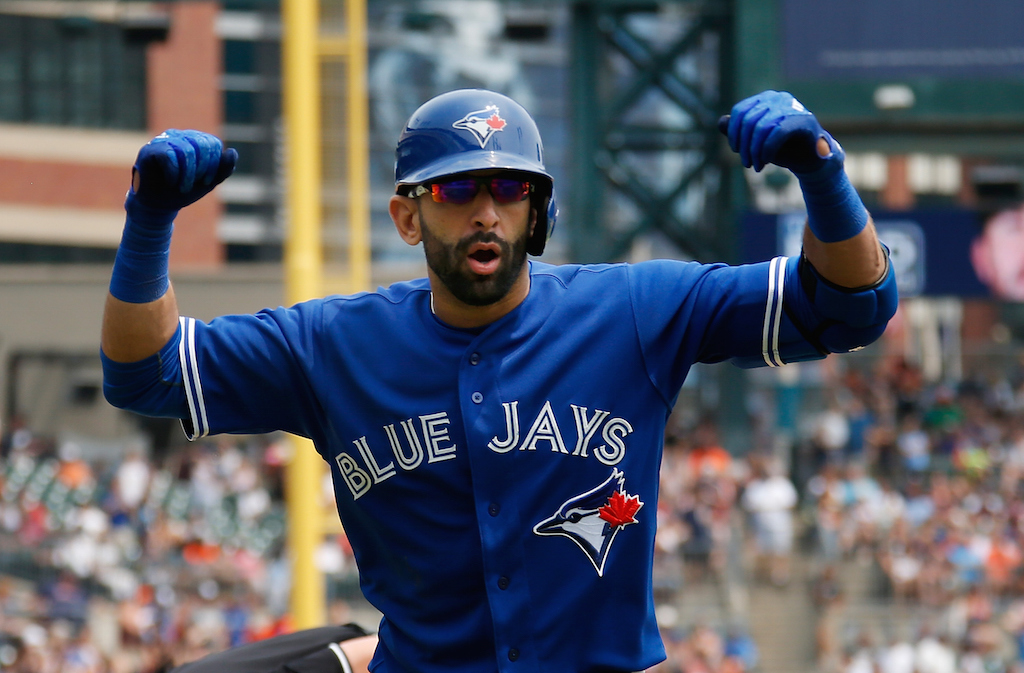 At the beginning of the offseason, one of the first moves the Toronto Blue Jays made was picking up the option on the final year of All-Star outfielder Jose Bautista's five-year, $65 million deal. Although he's scheduled to make $14 million next season, it was viewed by many as an easy decision given his continued high level of production and importance to the continued success of the franchise.
In the 2015 season, Bautista batted just .250, but he finished fourth in the league with 114 RBIs, second with 108 runs scored, fifth in on-base percentage (.372), seventh in slugging percentage (.536), and eighth in OPS (.913). He also tied for fifth with 40 home runs. This marked his second straight season with 35 or more home runs and 100-plus RBIs. More importantly, his production this past year played a major part in helping the Blue Jays snap a 12-year playoff absence and reach the American League Championship Series for the sixth time in franchise history.
Since his arrival in 2008, Bautista has became one of the league's most feared power hitters while being the main source of production in lineups that helped the team finish with a .500 or better record five times during his tenure. This includes earning numerous accolades along with the way, such as six consecutive All-Star Game selections, three Silver Slugger awards, and two Hank Aaron awards. Bautista's importance to the team was taken up a notch after the team's strong 2015 season as they finished with the fifth-best record in the league and second-best in the American League.
No. 19 is still manning the all-important third spot in the batting order, but unlike years past, the team possesses arguably the most dangerous lineup in the league with several other All-Stars such as Troy Tulowitzki, 2015 AL MVP Josh Donaldson, Edwin Encarnacion, and Russell Martin. The Blue Jays have a playoff-caliber team in place, and the 35-year-old is the clear linchpin of it all, stressing why they need to pursue an extension with Bautista before he hits the free agent market next offseason.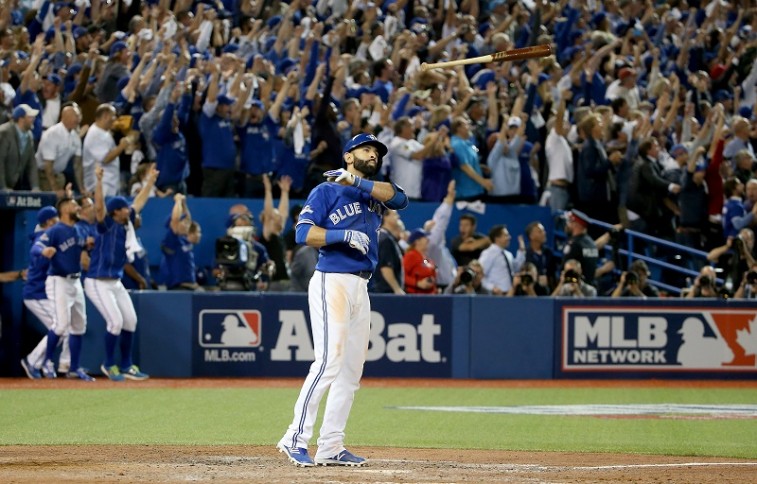 At this moment, Toronto can't afford to lose one of their best bats, especially heading into the upcoming season as a World Series favorite. It's vital that the team keeps not only Bautista but Encarnacion as well, who is scheduled to become a free agent next offseason too. Both players have already voiced their desire for extensions, which creates a major issue for the front office.
Yes, the Blue Jays do have the upper hand with these two still being under contract, but if either reaches free agency without a new deal in place, their prices tags will skyrocket. In reality, it's an easy call for Toronto to re-sign both to contract extensions. Each player may be in their mid-30s, but they play a huge a part in the team's success now and in the future.
The Blue Jays have to bite the financial bullet, but it's worth it in regards to their future. Keep in mind that Toronto has just the 14th-highest payroll in the league at $117.9 million heading into the 2015 season, which is about $20 million less than last year (with David Price electing to sign elsewhere in the offseason). Prior to that season, their payroll was above $120 million in each of the last four years.
What does this all mean? The Blue Jays aren't afraid to spend money on players if it will give them a better chance at competing for a World Series title. This was quite evident with the mid-season moves to get Tulowitzki and Price in 2015. Even with several new faces in the front office, including a new general manager, Ross Atkins, that mindset shouldn't change. Simply put, Bautista is a big part of their sustained success and they need to keep him around for a few more seasons.