Josh Allen Is Inspired By The Passionate Bills Mafia Embracing Underdogs And He's Motivated To Win For Them
The Buffalo Bills have one of the most loyal fanbases in all of sports. The franchise hasn't been to the Super Bowl since 1993, but the fans never stopped showing up. Bills Mafia is one of a kind. Josh Allen understands this firsthand.
The Mafia welcomed the young quarterback with open arms. Now, he wants to bring that elusive Lombardi Trophy back to Buffalo.
Josh Allen had no college football offers coming out high school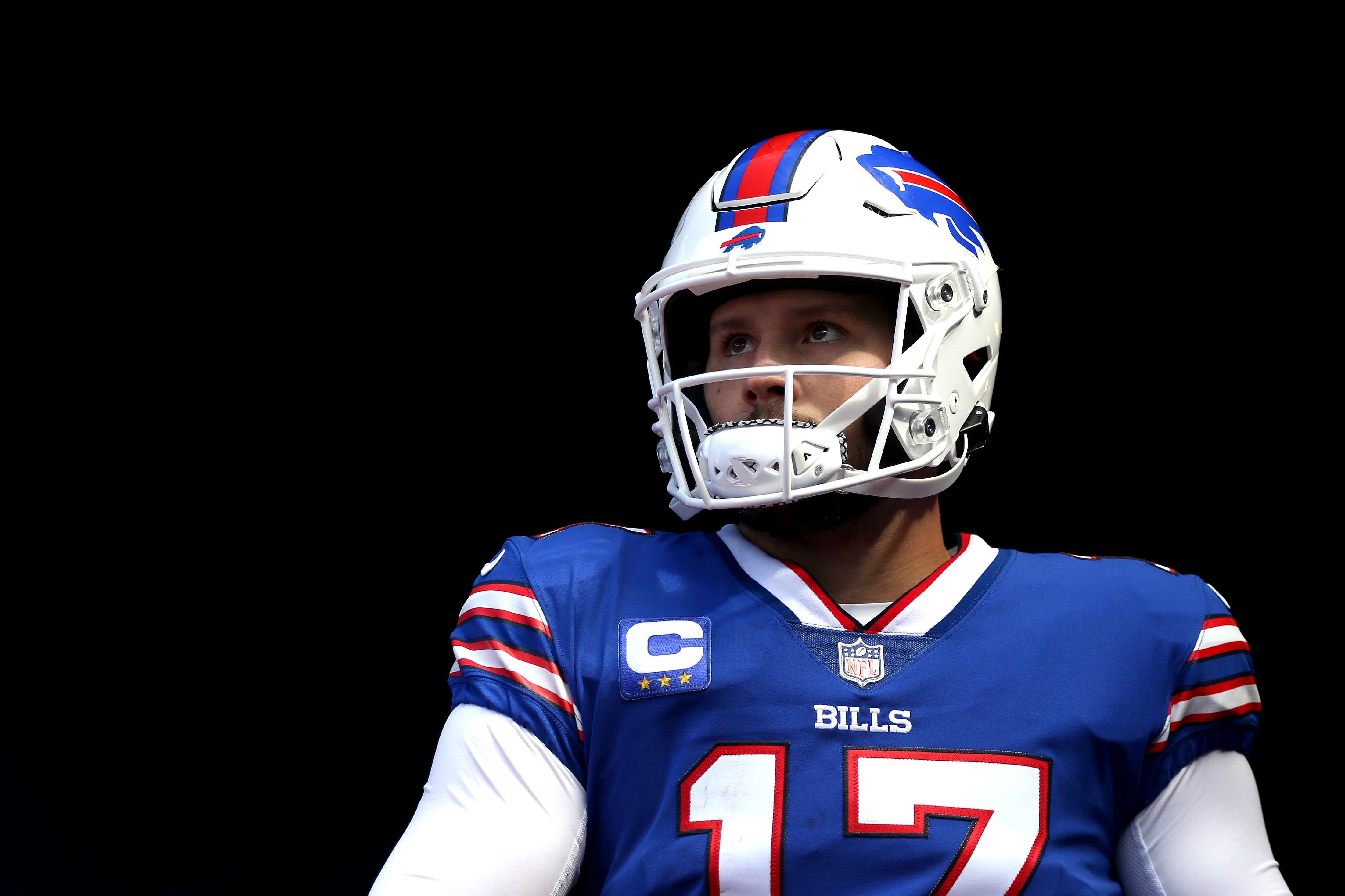 Given the elite skill set that Josh Allen possesses, you'd think he was a highly sought-after high school football prospect at one point. That couldn't be any further from the case.
Allen didn't receive a single offer to play college football coming out of high school. 247 Sports didn't even have him rated.
The Firebaugh, California native sent out emails to prospective schools in an effort to earn a scholarship offer, but he was unable to land one. Instead, he ended up attending Reedley College, a junior college in California.
Allen played at Reedley for one season. He was finally able to muster up some college attention. He received offers from Wyoming and Eastern Michigan. The latter later withdrew their offer, and Wyoming was it.
The Wyoming football program turned out to be the perfect situation for Allen to grow and develop his game. His best season with the Cowboys came in 2016. He threw for 3,203 yards, 28 touchdowns, and 15 interceptions. Allen chipped in 523 yards on the ground and seven scores.
The Bills signal-caller didn't go to a Power 5 conference school. Still, he turned himself into a top-10 draft pick.
Bills Mafia embraces everyone, including Josh Allen
The Buffalo Bills selected Josh Allen with the No. 7 overall pick in the 2018 NFL Draft. He didn't play against elite-level competition in college, but the fans still embraced him.
The Bills went 6-10 in the first season with Allen under center. He started 11 games as a rookie and posted a 5-6 record. Sean McDermott and company got back to the drawing board and followed it up with a 10-6 campaign in 2019. Then, they went 13-3 in 2020, securing their first AFC East title since 1995.
Allen says Bills Mafia supports the team through thick and thin.
"It's awesome," he told NBC Sports' Maria Taylor. "Every game, it's our game. Every year, it's our year. They're so positive. They love the Bills so much."
The fourth-year quarterback says the fan base treats him like family. "I appreciate them for taking me into their arms," said Allen. "Ever since I came here for my visit, it just felt like home."
Bills Mafia is a rabid fan base, but they take care of their own.
Can Allen and the Bills win it all?
The Bills are 3-1 heading into a critical Sunday Night Football matchup against the Kansas City Chiefs. The game will be a litmus test for Buffalo.
The 2-2 Chiefs have struggled at times in the young 2021 season, but they're still the Chiefs. Patrick Mahomes is arguably the best quarterback in the game, and the explosive KC offense always presents a stiff test.
There's a little extra motivation for the Bills as they head into a raucous Arrowhead Stadium. That's the place where their 2020 season came to an end. The Chiefs dismantled Buffalo in the AFC Championship game.
Regardless of what they tell the media, you can guarantee Josh Allen and his teammates haven't forgotten what happened to them. They'll undoubtedly be a motivated bunch.
Buffalo matches up well with Kansas City. In fact, they match up well with just about every other team. Allen is creeping into the elite quarterback territory. The same goes for Stefon Diggs at wide receiver. The Bills run the ball well, and they have the league's top-ranked defense.
The Bills are a well-coached football team. They have the makings of a Super Bowl contender. The game's not played on paper, though, so they have to go out and earn it.
All stats courtesy of Pro Football Reference
RELATED: Stefon Diggs is Unbothered By The Noise Which Is Great News For Josh Allen and The Buffalo Bills Entering A Hostile Environment