Is Josh Gordon the Best Receiver Russell Wilson Has Ever Played With?
In a season where it seems like there is only a handful of teams worth watching each week, the Seattle Seahawks are one of the few consistent contenders. With a 9-2 record entering a Monday Night Football showdown on Dev. 2, they recently picked up wide receiver Josh Gordon. Gordon is on his third chance with the NFL, after multiple substance-abuse suspensions and time off seeking in-patient rehab, but seems ready to prove himself under quarterback Russell Wilson. After just playing one game so far, Gordon is already proving his worth to the team. Is he the best wide receiver Wilson has ever played with?

Josh Gordon has had a troubled career
The Cleveland Browns drafted Josh Gordon in 2012, and he finished that season among the top rookie wide receivers. After that, however, things seemed to go downhill for Gordon. The league suspended him for the first two games of his sophomore year due to violating the league's substance-abuse policy.

The following summer, he was arrested for driving while impaired and took a 10-game suspension. Following his guilty plea for driving while impaired, the league suspended him for an entire year.

The NFL reinstated Gordon in 2016, but he instead opted to take some time off to enter an in-patient rehabilitation facility. He returned to the Browns at the end of their 2017 season but was let go in only Week 2 of 2018, after the team observed him acting strange and showing up late for practice. Gordon was then picked up by the New England Patriots, but he ended up taking time off to focus on his mental health. This season, he was back for the Patriots, but they waived him following a knee injury. The Seahawks grabbed him in November.

Russell Wilson hasn't had many star wide receivers
Russell Wilson is widely considered one of the NFL's strongest quarterbacks. He's having possibly the best season of his career, with a 68.5% pass completion percentage and a 114.9 passer rating. But he hasn't had the opportunity to play with many stud wide receivers. Tyler Lockett and rookie D.K. Metcalf have been his go-to guys this season, and they've been holding down the fort extremely well, as evidenced by the Seahawks' 9-2 record.

Recently retired wide receiver Doug Baldwin was Wilson's most prolific receiver, ending his career last year with a total of 493 receptions, third in the team's record books, and 49 receiving touchdowns, second-most in Seahawks history. Multiple injuries cut his career short, and Baldwin chose to retire after the Seahawks let him go.

Aside from Baldwin, however, Russell Wilson hasn't thrown to many high-profile targets. Instead of a who's who list, it's more of a who's that collection.

Gordon might be just the receiver Wilson needs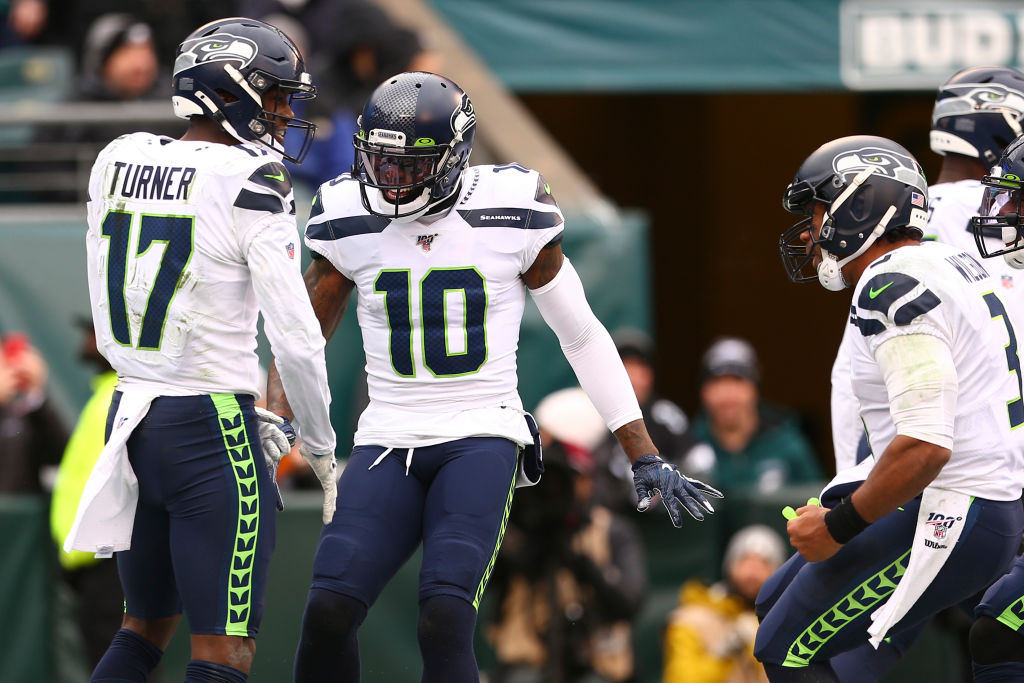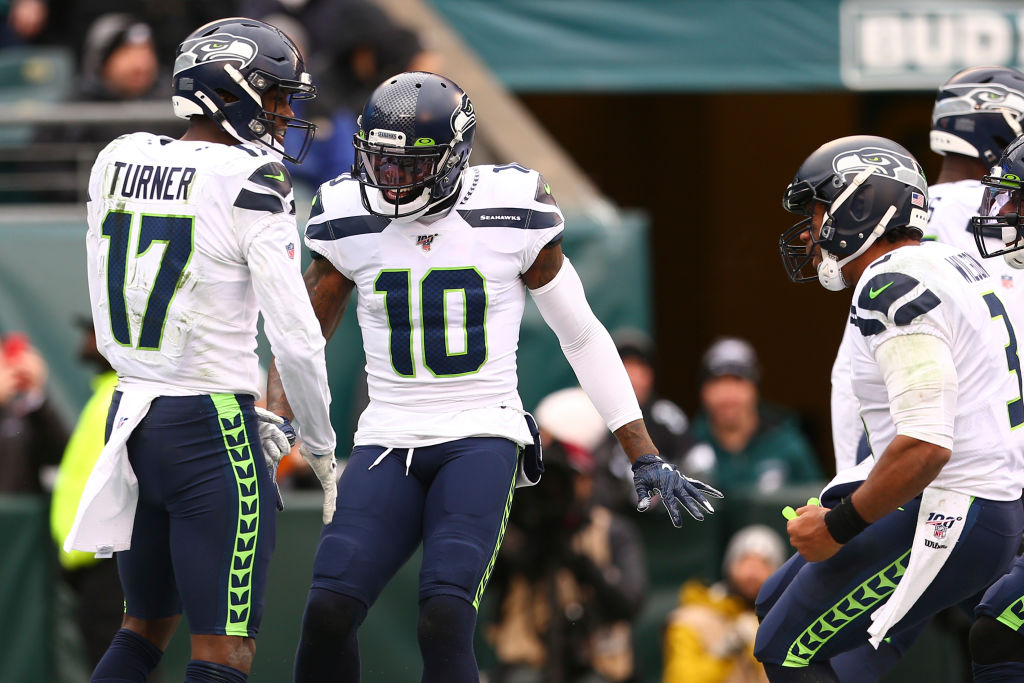 Josh Gordon's debut with the Seahawks against the San Francisco 49ers was an exciting game, and Gordon was a key player for the Seahawks, even though he only had two catches. His fourth-quarter catch from Wilson for 13 yards led to a field goal, bringing the Seahawks back on top before the 49ers responded with their own field goal and sent them into overtime. In overtime, Gordon's third-down catch gave the Seahawks 14 yards, and they ended up beating the previously undefeated 49ers.

No one doubts Gordon's talent, and we can expect to see a lot more big plays from him soon, as long as he can stay clean and avoid any more suspensions. Saying that Josh Gordon has been "a great addition to the team," Wilson is excited to see more from him as a teammate. We're looking forward to seeing what sort of chemistry the two have on the field because Gordon has the potential to be one of the best receivers Wilson has ever had as a teammate. And with the amount of talent they both have, that would be some great football to watch.