Josh Gordon Deserves Empathy, Not Ridicule, For His Latest NFL Suspension
On December 16, 2019, news broke that Seattle Seahawks wide receiver Josh Gordon had been suspended indefinitely by the NFL for violating the league's policy on performance-enhancing substances and substances of abuse. This suspension comes just one year after his previous indefinite suspension for the same offense, and in all likelihood, this will mark the end of Gordon's troubled NFL career.
Josh Gordon was once one of the league's most promising young wide receivers. He caught 50 passes for 805 yards and five touchdowns in his rookie campaign in 2012, and had a breakout season in 2013 with 87 catches for 1,646 yards and nine touchdowns in 14 games. But then his troubles began, and he could never get things back on track.
Josh Gordon's history with substance abuse
Gordon received his first suspension for violating the NFL's drug policy in 2014. He was originally suspended for the entire season, but that suspension was reduced to 10 games. He ended up playing five games for the Cleveland Browns that season.
Josh Gordon lost the entire 2015 season due to violating the league's substance abuse policy. He entered the NFL's substance abuse program in an attempt to break his addiction. This attempt failed, and despite being one week away from reinstatement for the 2016 season, Gordon decided to step away from the Browns to check himself into an in-patient rehabilitation facility.
"This is the right decision for me and one that I hope will enable me to gain full control of my life and continue on a path to reach my full potential as a person," Gordon stated in a release. "I appreciate the support of the NFL, NFLPA, the Browns, my teammates, my agent and the community through this extremely challenging process."
Gordon was eventually reinstated by the NFL in 2017, playing the final five games of the season after missing all of 2015 and 2016. In 2018, he was traded to the New England Patriots, with whom he had played 11 games before once again being suspended indefinitely for substance abuse.
The 28-year-old was reinstated for what seemed to be his final shot in the NFL this season. And after playing six games with the New England Patriots and five games with the Seattle Seahawks, here we are again.
Gordon deserves empathy, not ridicule
Josh Gordon was a trending topic on Twitter in the hours following his suspension. Many people had the correct response to the news; sadness and empathy for this young man and his struggles with substance abuse, along with prayers and well wishes that he would find the help he so desperately needs.
Others were far less empathetic. Posting memes and jokes about getting high. Calling him weak, stupid, and far worse for costing himself millions of dollars. Declaring how easily they could go without substances if they were paid like Josh Gordon.
Sometimes jokes are used as a way to release tension or to cope with a sad situation, so not everyone trying to make light of this situation deserves to be reprimanded. But those who really think that this is a laughing matter, or that substance abuse is just something that can be shaken off, are completely wrong.
Money can't buy freedom from addiction or depression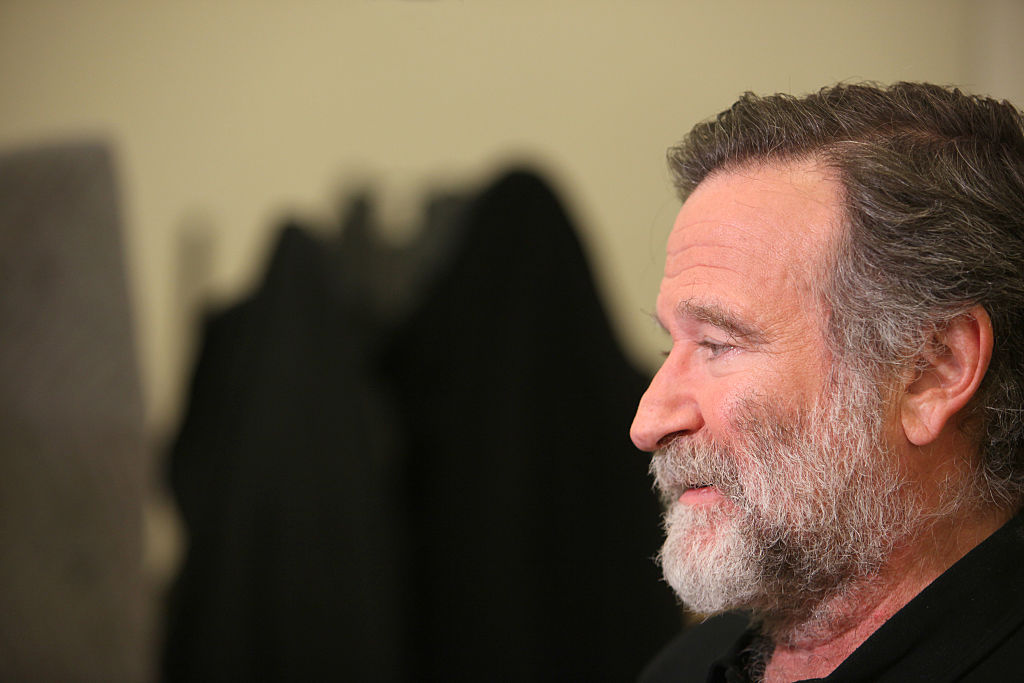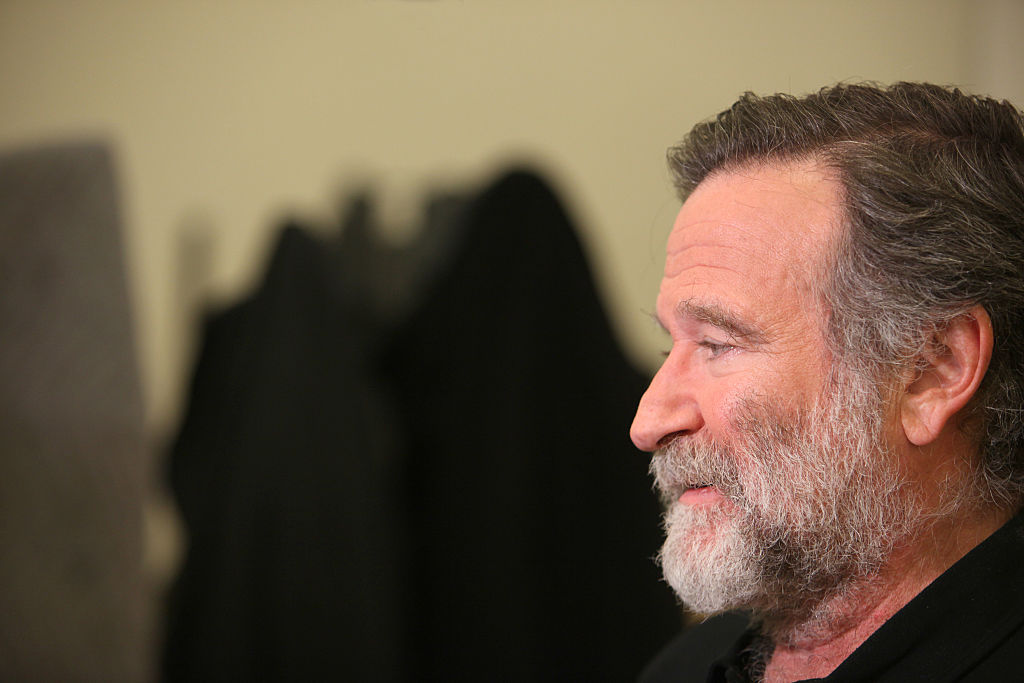 Josh Gordon is by all accounts an intelligent and highly-motivated young man, as was made clear in an open letter he wrote to the media in 2015. He has stated before his desire to be the greatest wide receiver in NFL history. There is nothing to indicate that Gordon isn't deadly serious about winning his battle against substance abuse.
Society has come a long way in destigmatizing mental health issues, but it still has a long way to go. If a professional athlete were to tear his ACL, return after months of rehab only to tear it again, and then eventually lose his career to that injury, no one would criticize that athlete for not trying hard enough. For not rehabbing well enough. For not taking his ACL injury seriously. Or say that if they had an ACL problem, they would just tough it out, especially for millions of dollars.
Because physical injuries are easy for anyone to understand. But when it comes to mental struggles like addiction, depression, and anxiety, people who don't suffer from these sicknesses first hand or know someone who does don't have a frame of reference. They can't see the injury on instant replay. They don't see the anguish going on behind closed doors.
Countless professional athletes and celebrities suffer from depression and substance abuse despite having all of the resources in the world at their disposal to get help. In recent years, we've lost comedian Robin Williams, Linkin Park singer and songwriter Chester Bennington, celebrity chef Anthony Bourdain, and fashion designer Kate Spade to suicide, just to name a few.
All brilliant, talented people with mental illnesses that they couldn't overcome. And a stark reminder that these types of illnesses are very real, very dangerous, and should be treated with respect.
Hopefully Josh Gordon can find peace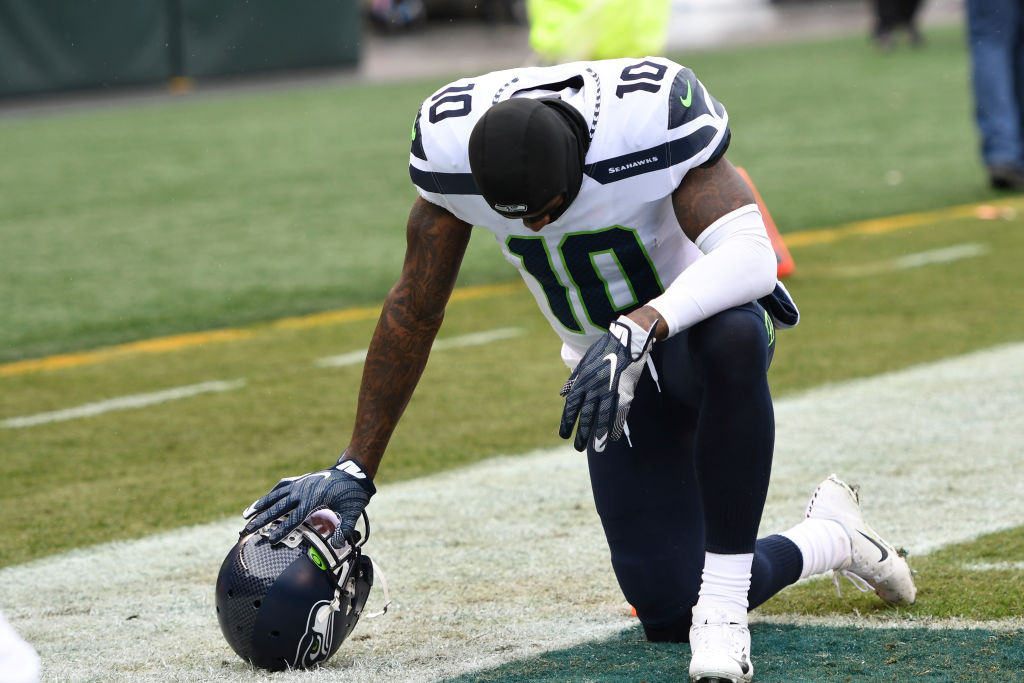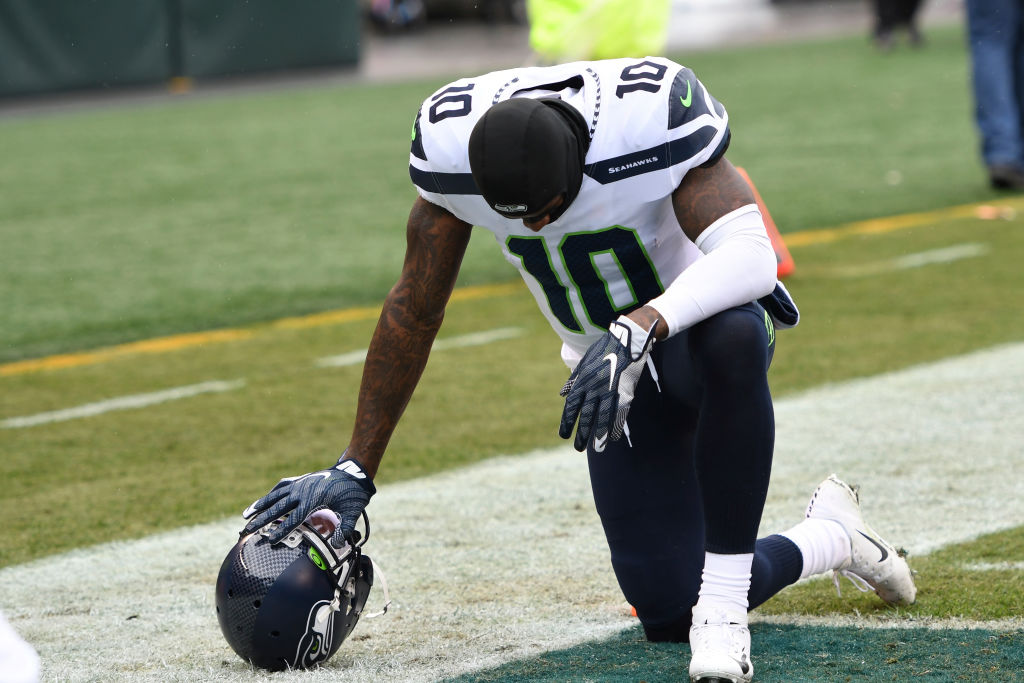 At just 28-years-old, Josh Gordon hopefully has a long, healthy life waiting for him after football. Hopefully, he can find peace away from the game and find a breakthrough in his long and tumultuous battle with substance abuse.
"Our heart goes out to Josh to have to face this again," Seahawks coach Pete Carroll said. "The fact that he's up against it and all, it poses a great challenge to him. Fortunately, he'll have the benefit of all of the league's resources to support him and to help him, and we'll wish him the very best in taking care of business. It was very unfortunate."
When asked about the impact losing Gordon would have on the team, Pete Carroll responded appropriately.
"I don't even look at it like that. He had an impact to some extent in it seemed like every game. But this isn't about that. This is about Josh getting well and taking care of business."
Amen. Get well, Josh.