Juan Pablo Montoya Gets to Drive the Formula 1 Car He Spent His Career Trying to Beat
In 1999 Juan Pablo Montoya became the youngest ever Champ Car Champion at the age of 24, in his rookie year. Between 1999 and 2000, the Columbian racer, known for his aggressive driving style would take 10 wins, 14 pole positions, 13 podiums, and an Indy 500 victory. It seemed at the time that he was on course for greatness and that a career in Formula 1 was the natural next step.
In 2001 Montoya joined Williams F1 Team and immediately made an impact. In just his third race in F1, at the Brazilian Grand Prix, Montoya made a sensational pass on world champion Michael Schumacher at turn 1. He proceeded to build a lead and looked as though he had his first victory within reach. Unfortunately, it was not to be as Montoya lapped the car of Jos Verstappen, Max Verstappen's father. Jos made a mistake and rammed the back of Montoya's car, sending him out of the race.
Montoya may not have won that day, but his reputation was set. He could be a rival to Schumacher and one of the few drivers that could match the German's pace in the Ferrari.
Montoya spent six years in Formula 1, racing for Williams and McLaren. In that time, he scored seven victories, 13 pole positions and 30 podiums. His battles with Schumacher were some of the hardest fought ever seen in Formula 1. Montoya was never able to break the dominance of Schumacher and the Ferrari team, but his raw speed and aggressive driving made him a favorite to watch during a Grand Prix.
A view from the rival's perspective, driving the 2008 Ferrari F1 car
Montoya, invited by his World Endurance Championship teammate Henrik Hedman, drove the Ferrari F2008 Formula 1 car at the Mugello Circuit in Italy. Hedman owns the vehicle and is the same chassis used by Filipe Massa in the 2008 season. It's the car that, for a brief moment, won the World Championship before the last lap pass of Timo Glock by Lewis Hamilton snatched the championship away from Massa and gave it to Hamilton. 
Montoya spoke with the Italian edition of Motorsport.com about driving a car that he had spent his Formula 1 career trying to beat. He had this to say, "My teammate, Henrik Hedman, invited us to drive the car, and it's been really cool. It's been an amazing experience.
"It's a car we always competed against in F1. And it's strange to be able to come here and drive an F1 car at Mugello. It doesn't get a lot better than this."
Montoya was able to drive the Ferrari F2008 at Mugello during the Ferrari Finali Mondiali event, an annual celebration of Ferrari at the circuit in Italy. 
Juan Pablo Montoya reflects on racing against the Ferraris
Montoya was one of Michael Schumacher's most significant rivals during the early 2000s and went toe-to-toe with the seven-time champion during the height of his dominance in Formula 1. 
Speaking about the challenge of racing against Ferrari at that time, Montoya said, "You had to beat them every week, you know what I mean? Especially if you came to Italy, the place you always want to beat them [at] and we were always very good at Monza, so it was always very special.
"It was interesting because being Columbian and the Latino thing, I think a lot of Italians really liked me. So I think it was a lot of mixed feelings. But Ferrari always has so much tradition and everything, and to be able after all these years to actually get in one and do some laps was really nice."
Juan Pablo Montoya pays the F2008 a compliment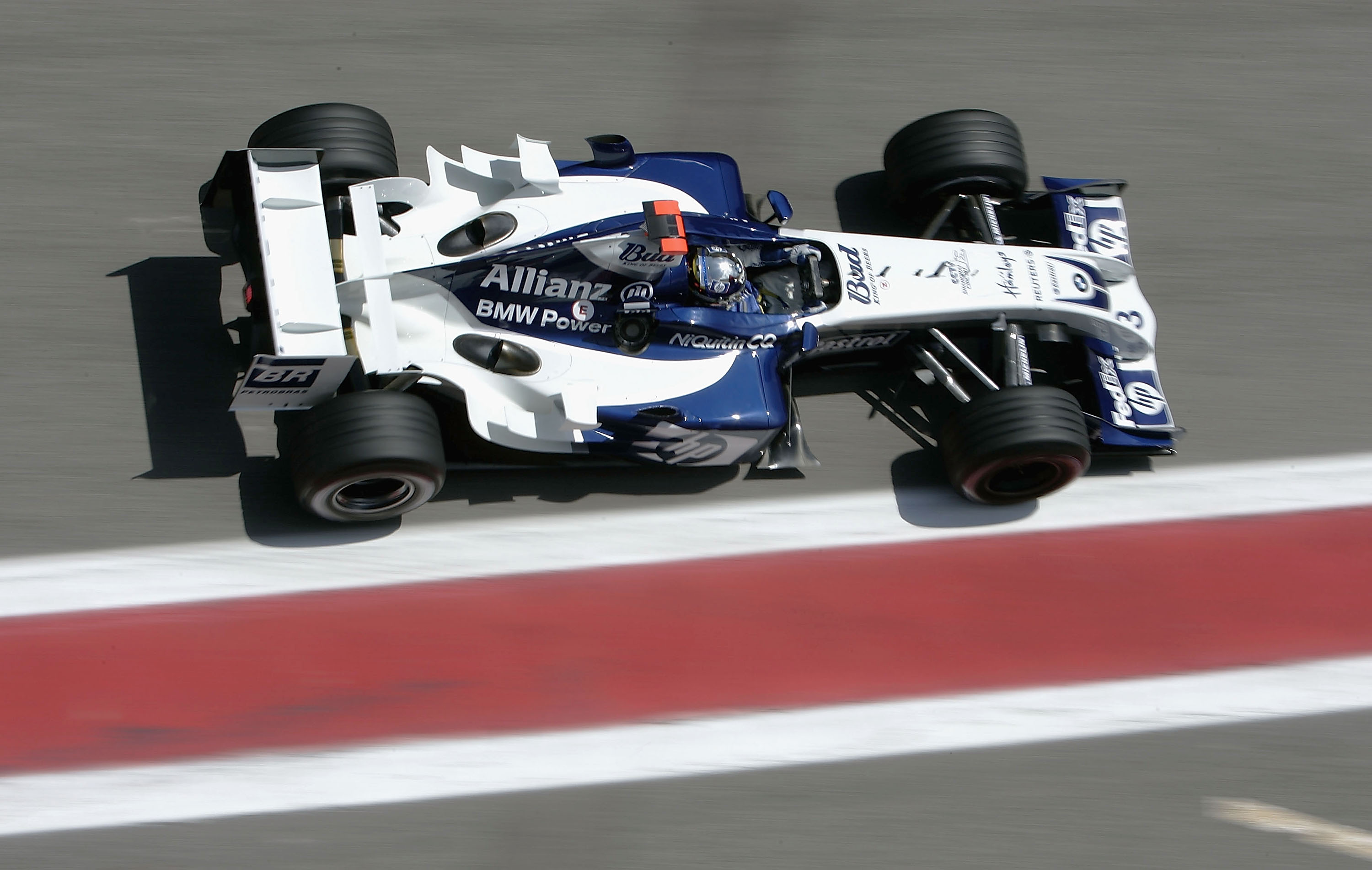 It has been 15 years since Montoya last raced in Formula 1. Taking a few laps to get used to the Ferrari race car, Montoya commented on what it's like to drive.
"Every car is different," stated Montoya.
"I never thought when I left Wiliams I would get into a McLaren, and it should drive very similar, but it wasn't. It was a big shock at the beginning.
"Driving this is difficult to know because the tires are a lot harder than what we raced, but the feeling of the car is really nice – you can tell how well everything is done in the car. It's hard because you want to drive it really hard, but don't want to make a mistake and damage someone else's car! If you think about it, that car is the last time Ferrari won a Constructors' Championship."
No one can argue that Montoya is one of the most skilled drivers in the world, his ability to win in Champ Car, Formula 1, IndyCar, and NASCAR speak to a depth of talent that is rare among racing drivers. His laps in the Ferrari F2008 may have been just for fun, but his urge to push to the limit is still there.
Related: Juan Pablo Montoya's 2012 Daytona 500 Wreck Set the Standard for Bizarre NASCAR Crashes